Eat
For this commission we produced a high quality outdoor trailer for one of HarperCollins' most popular cookery writers. We wanted to showcase this beautiful book at its best during the 20-second spot, and capture commuters' imaginations. To date Eat has sold a nearly 265,000 copies – an incredible feat.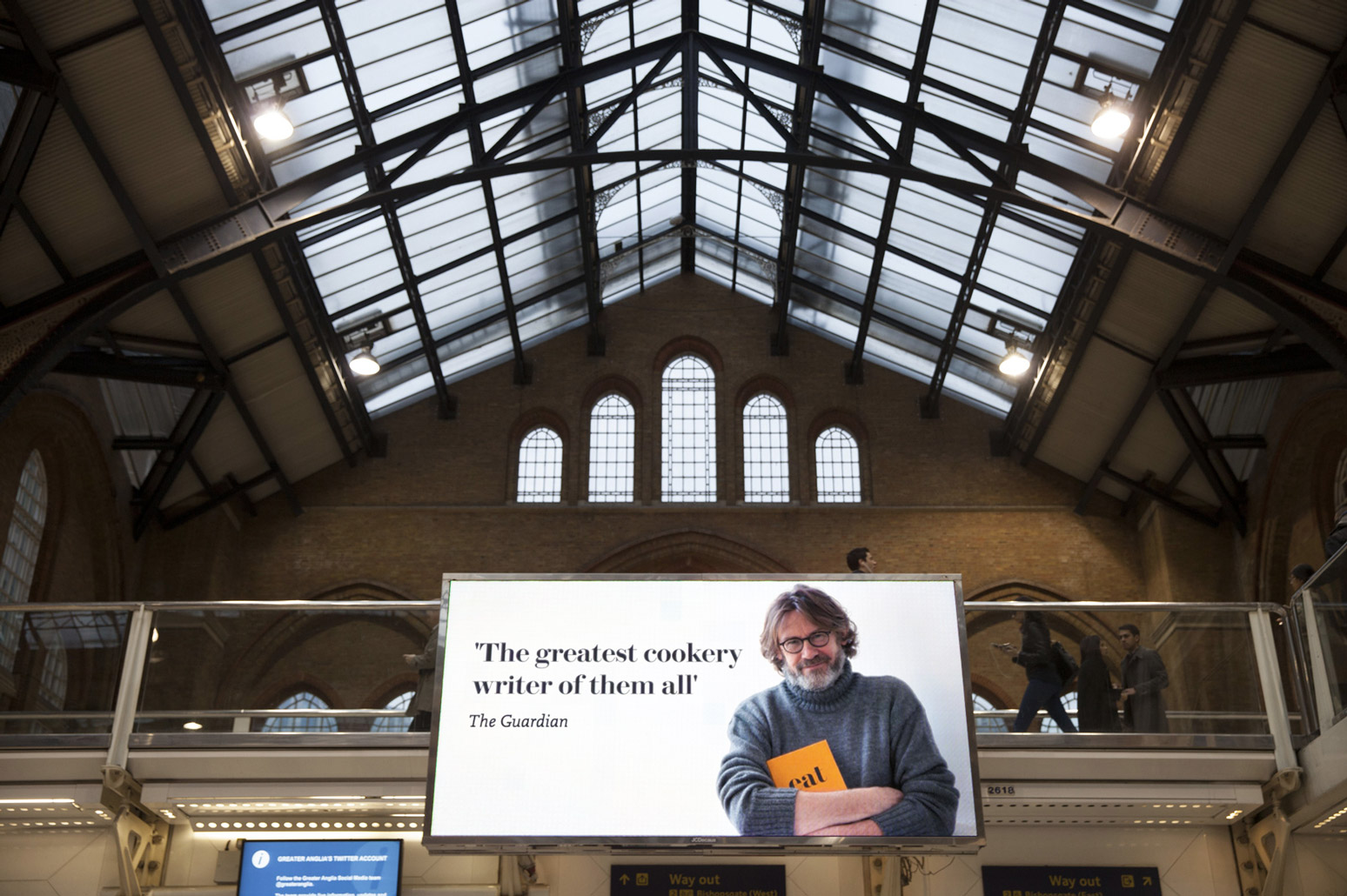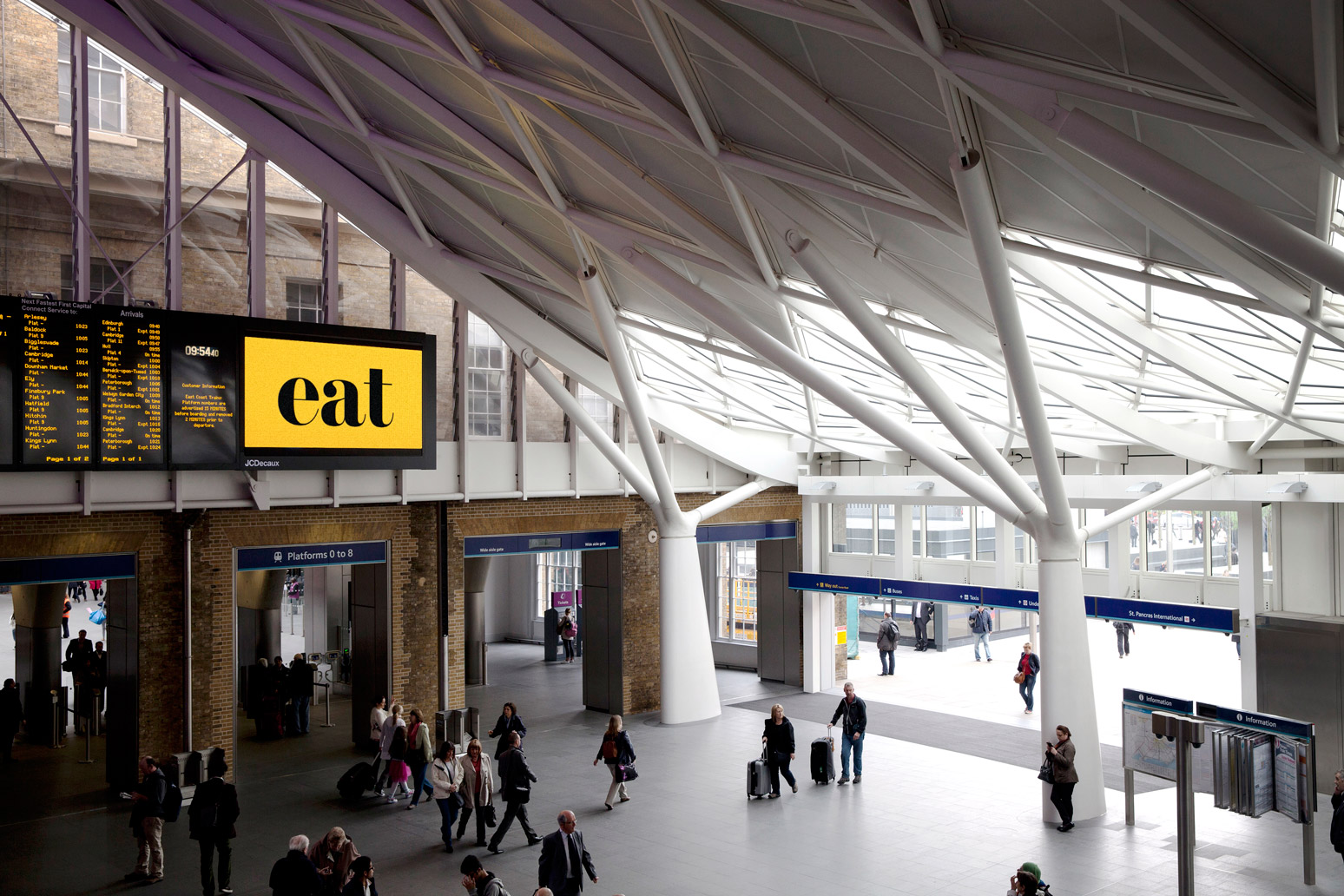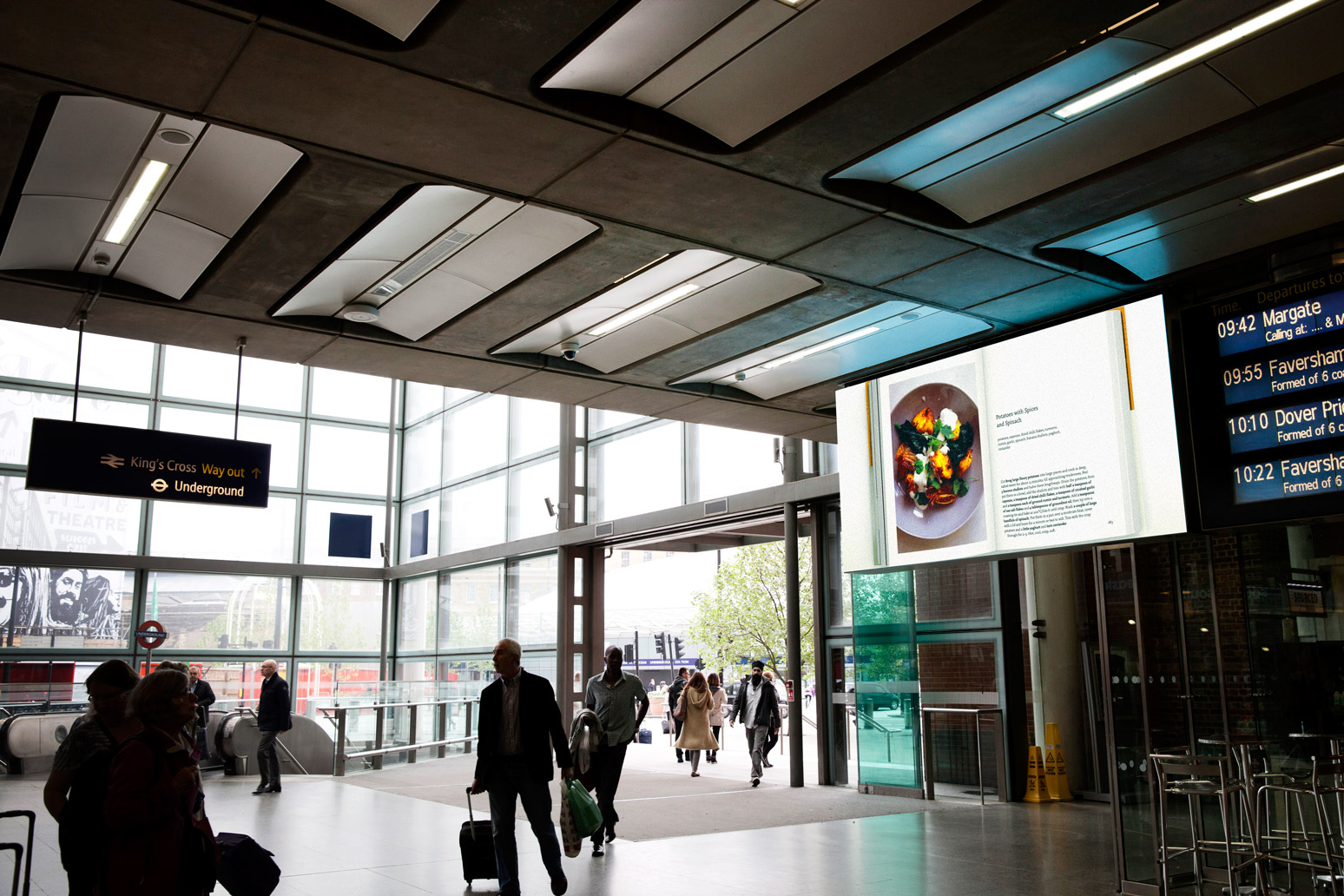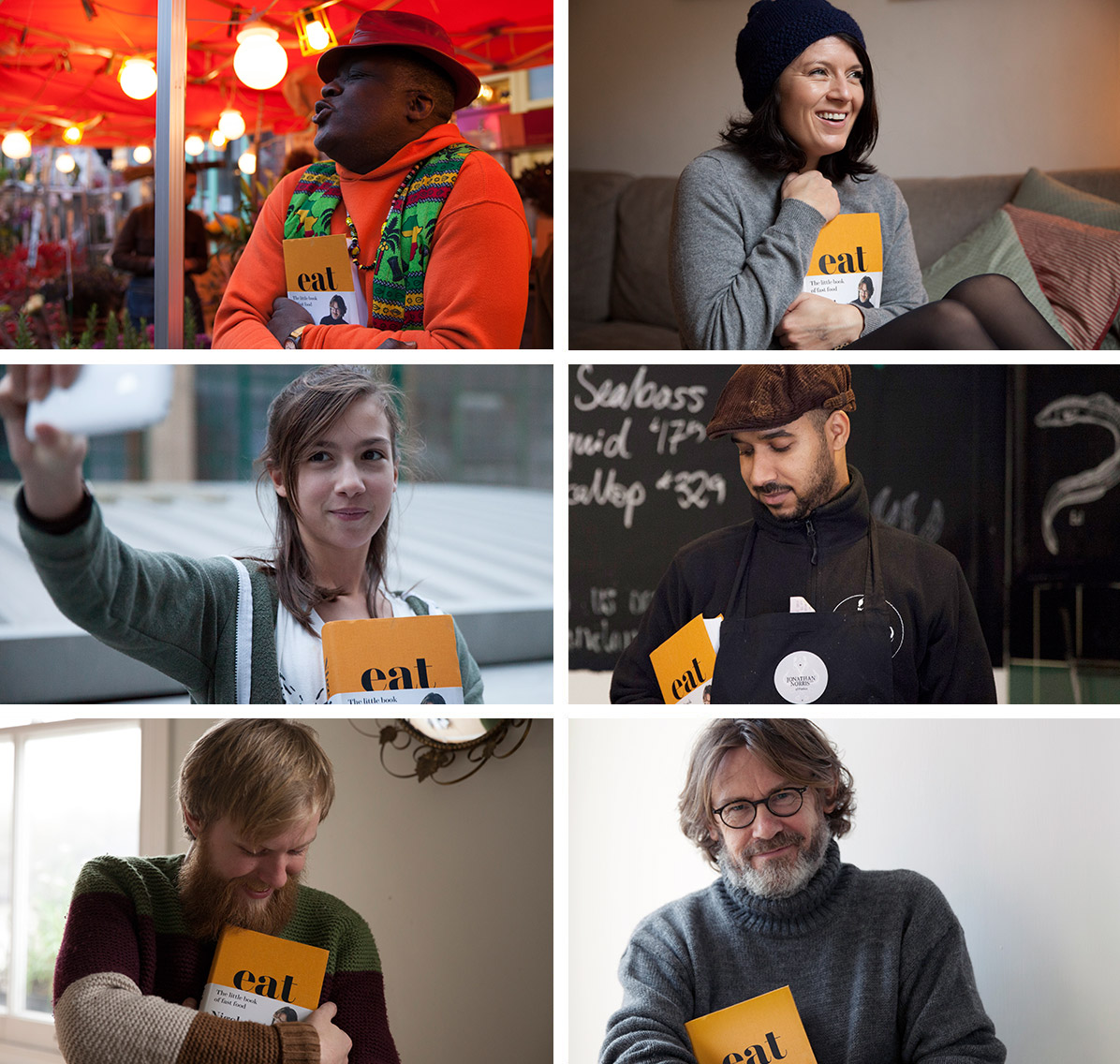 Our initial brief was to show various members of the public embracing Nigel's book – a visual theme that reinforced his place in the hearts of many home cooks. We took some lovely portraits of book-lovers, but decided with the client to use the time to focus on the product and the author. Eat had also just received a slate of exceptionally good reviews, so we decided to create a trailer that pushed for brand recognition.
We created a full 3D model of the cloth-covered volume and animated it to open on a selection of Nigel's favourite recipes, helping to demonstrate the book's flexible binding. Happily, we also got the opportunity to visit the author at his house for the animated trailer portrait. So in darkest winter, the bright and cheery yellow of the book's cover greeted commuters, as did the beautiful food photography come-to-life and Nigel's smiling face.
This campaign was rolled out at major transport hubs over the first two weeks in December 2013, targeting pre-Christmas commuters and shoppers.