Granor Farm
Granor Farm is a certified organic farm located in Three Oaks, South West Michigan – growing seasonal produce using traditional and sustainable practices, year-round since 2006. We worked with the farm's team to create a brand positioning, identity and website that would highlight its commitment to creating an environment respectful of the land they cultivate, the products they grow, and the community they serve.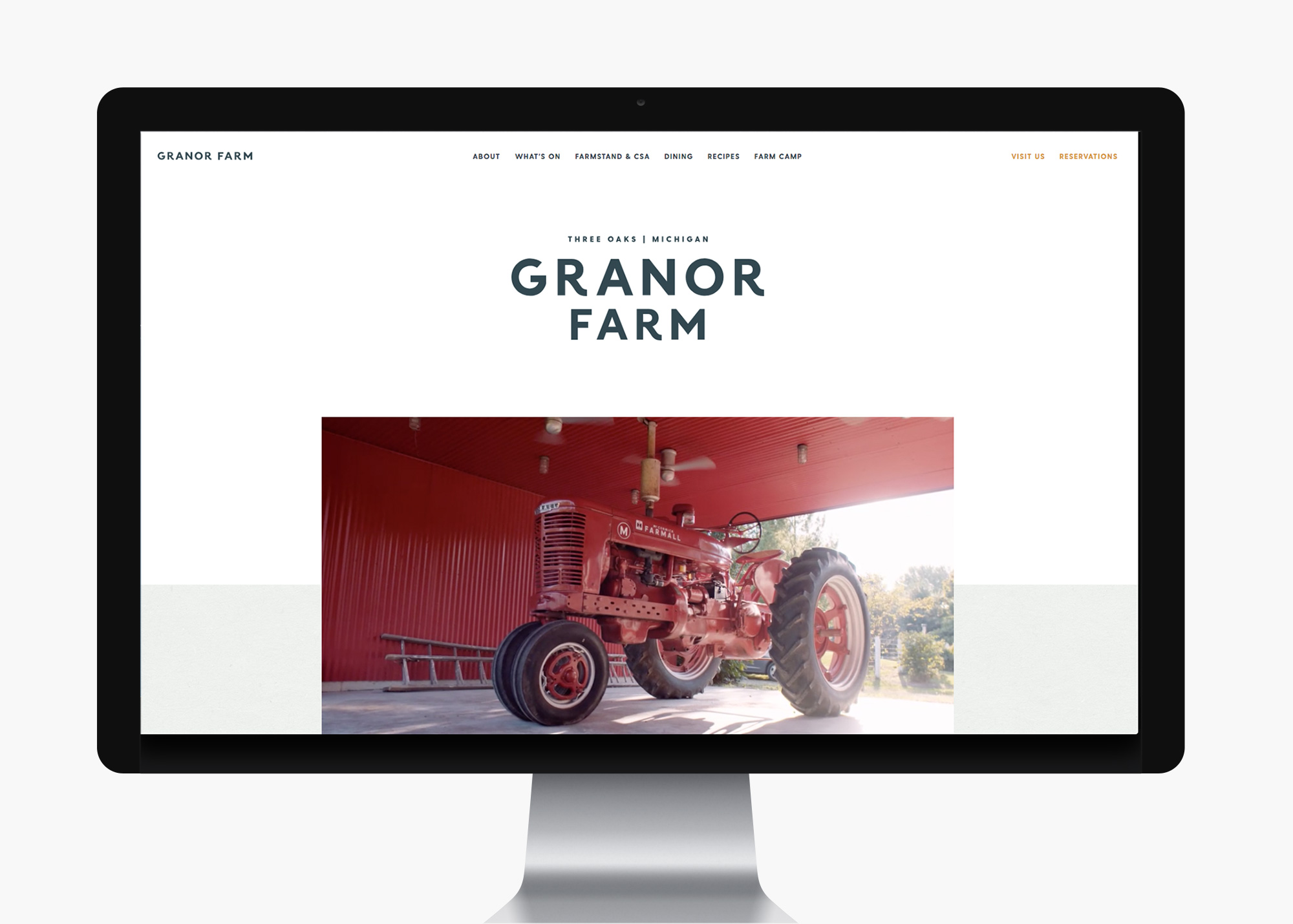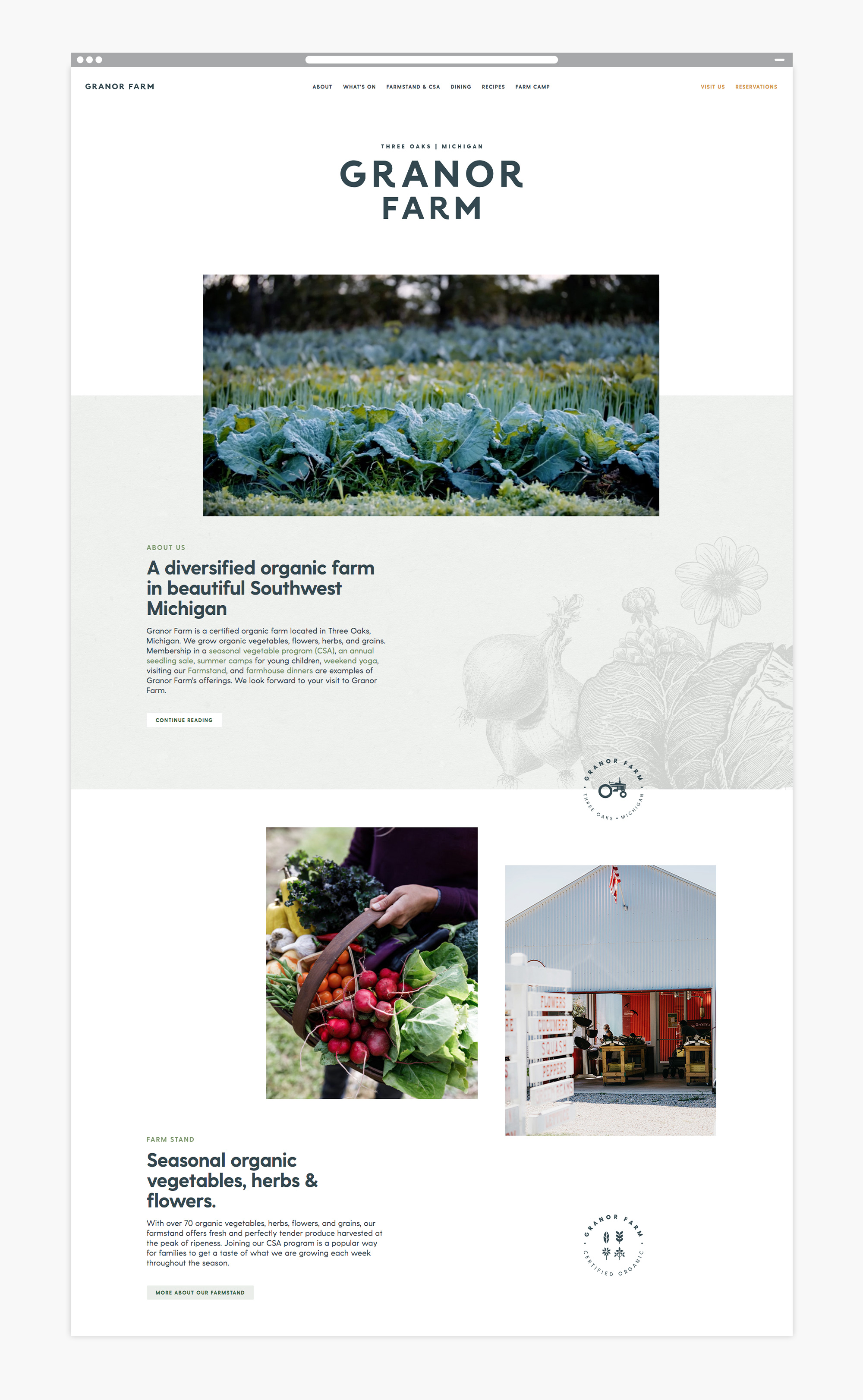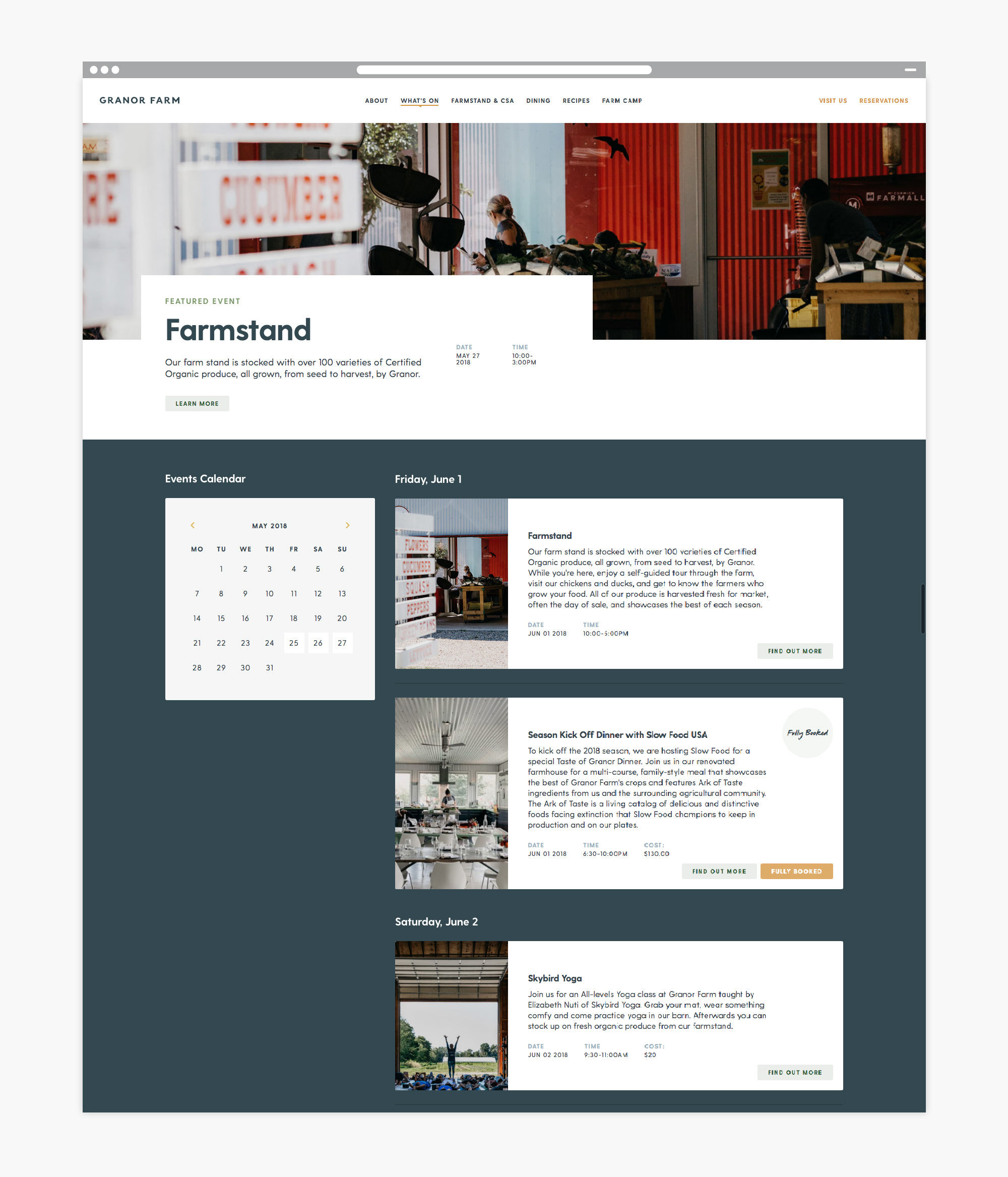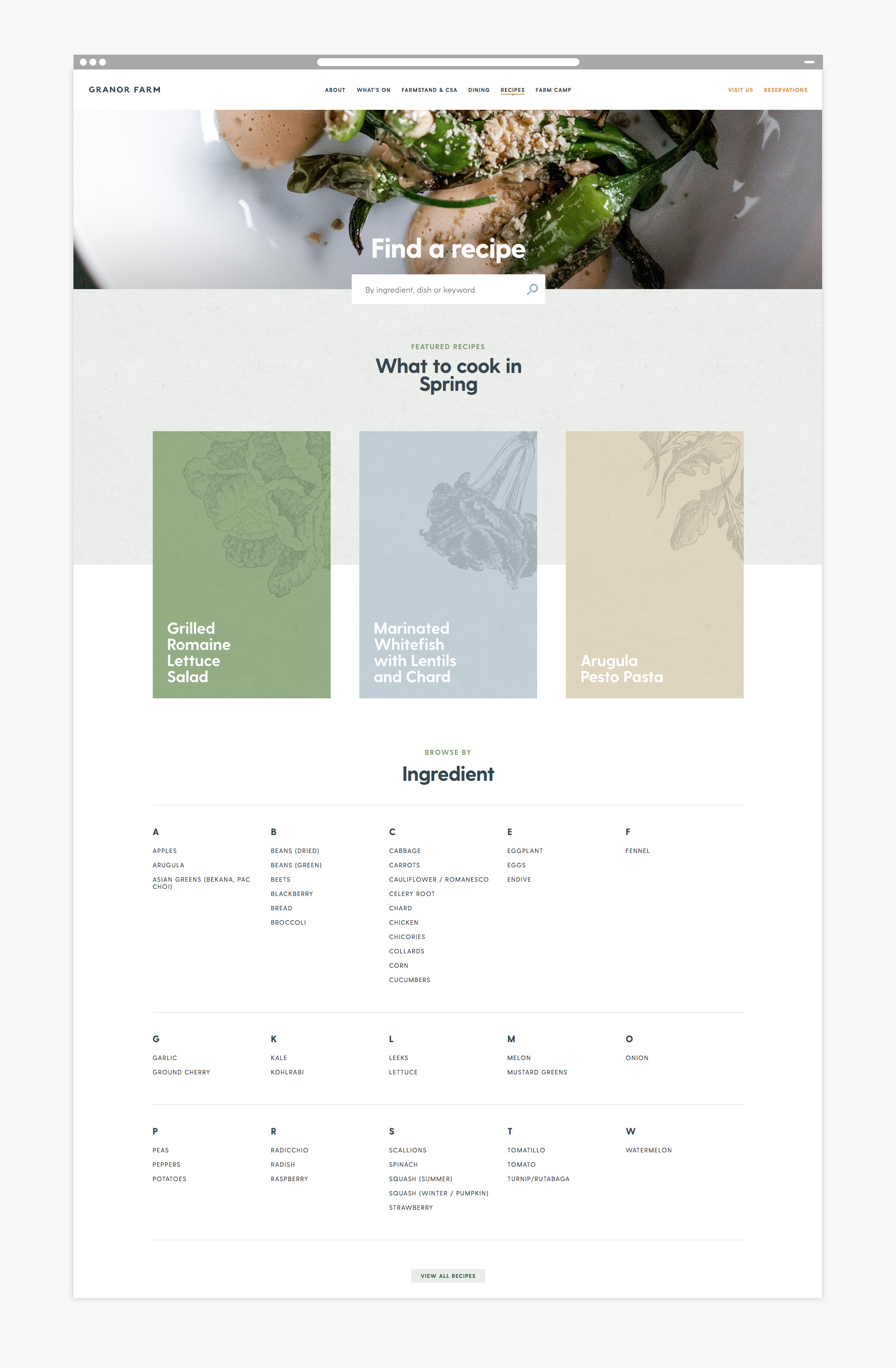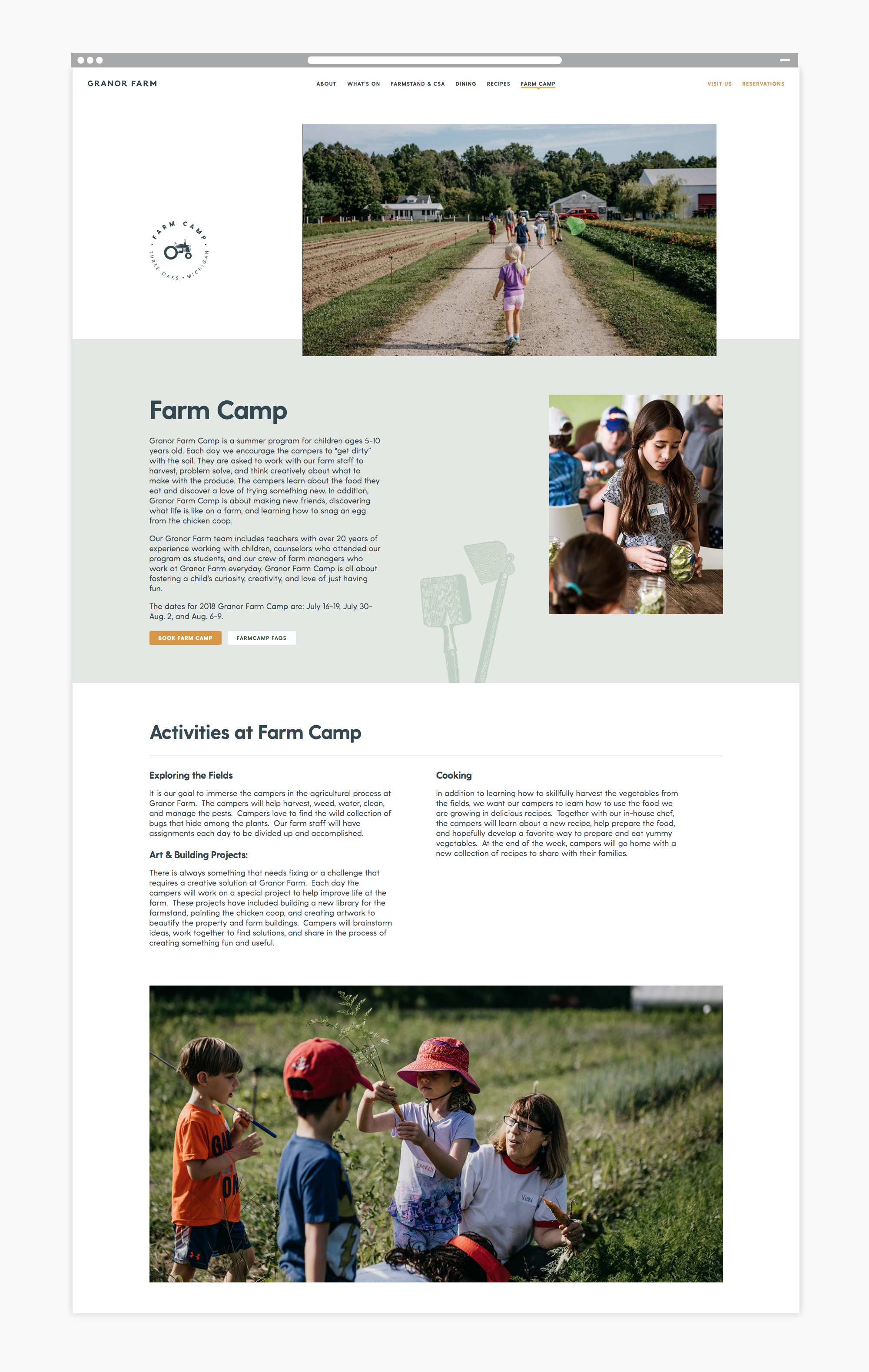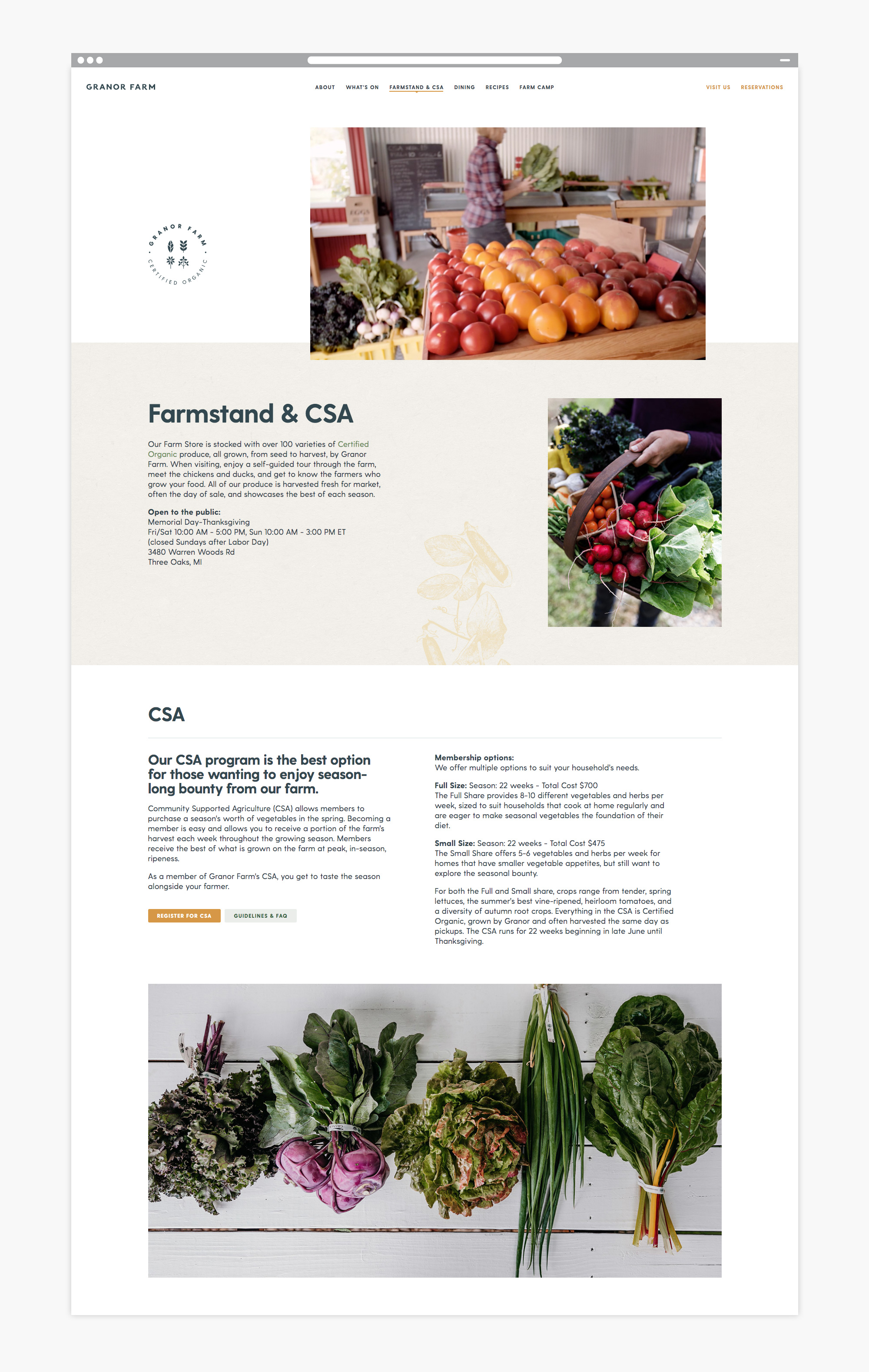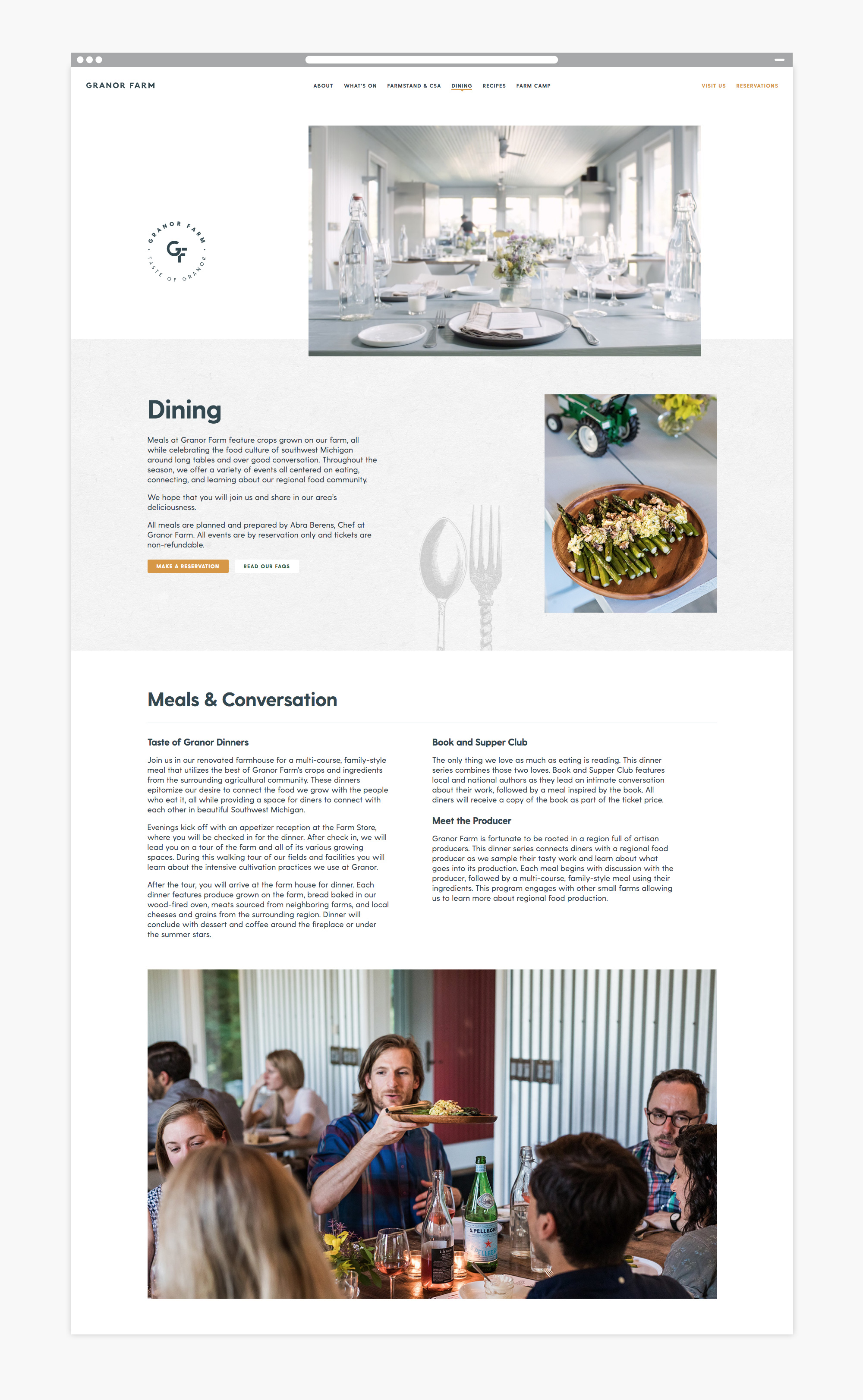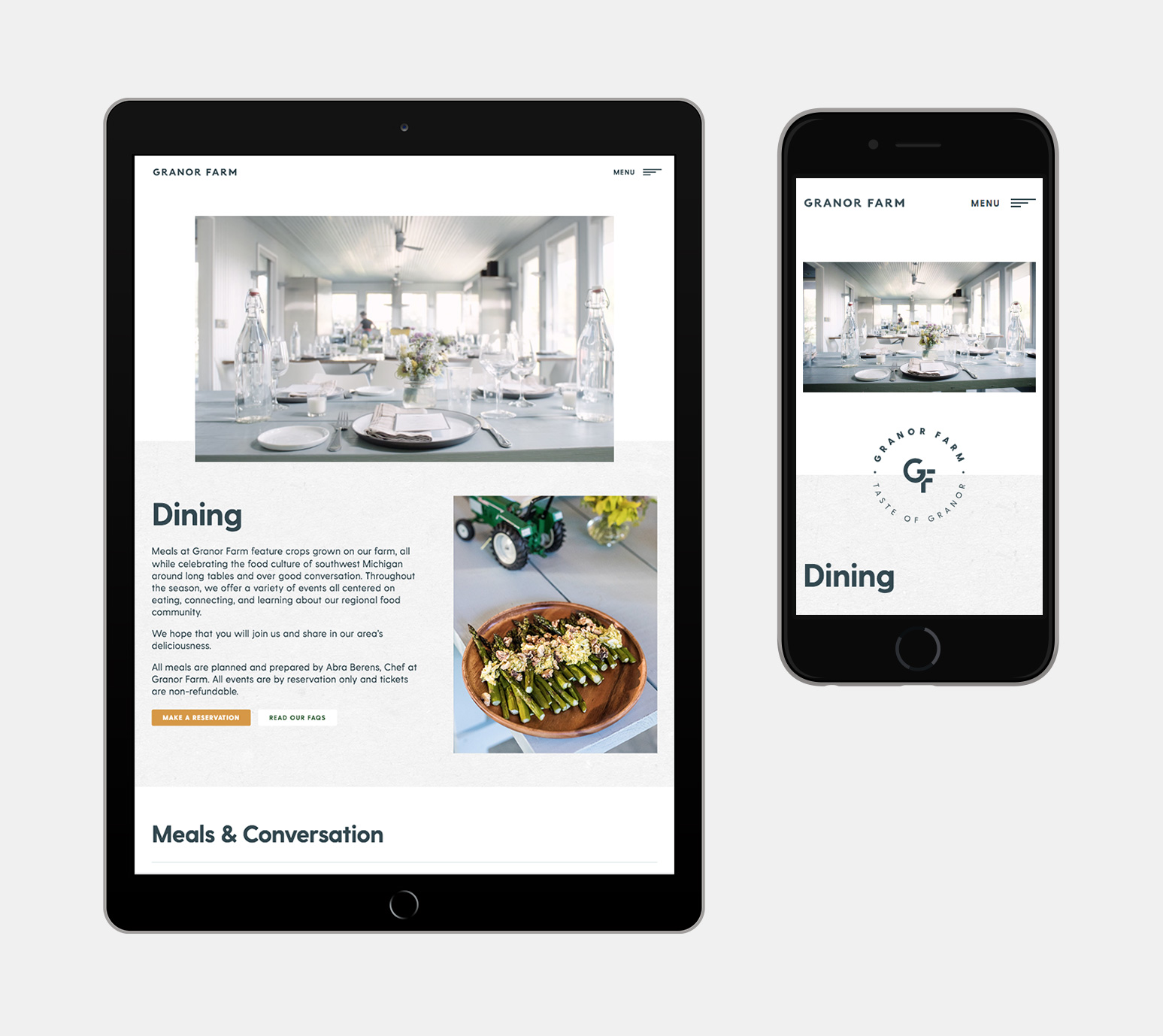 With organic food sales higher than ever – an increased public conscience and desire to understand where our food comes from is clear. Leading to a rise in the number of organic 'farm' brands entering the market. Often these focus on the quality of the goods, rather than the people and processes behind the produce. But, with Granor Farm's hands-on approach and commitment to connecting with the local community, we knew it had a truly unique story to tell.
Driven by the principle that 'good food is better for everyone' we developed a brand and online experience that placed people and participation at the very heart. With the aim to build an actively engaged audience, showcasing the many opportunities to get involved on the farm was key. From Granor's Community Supported Agriculture programme that allows members to regularly share in a portion of the farm's harvest. To a variety of events throughout the year – such as farmhouse dinners, yoga classes and a children's farm camp.
The new website provided an important tool in immersing people in the farm experience. Using reportage photography and video to demonstrate its passion to share the way it works, as well as the results of its labour. Alongside an interactive calendar – with the ability to book and pay for events – and easy access to informative and up-to-date content, including seasonal recipes to try at home.
A complimentary understated, clean and modern look and feel allows the wholesome nature and natural beauty of the produce and farming practices to shine through. A simple but beautifully crafted logotype is supported by a set of secondary stamps that both act as a mark of quality assurance and help to expose the breadth of the offer. With subtle use of colour, texture and illustration – and a light touch of handwritten typography to capture the 'hands-on' participation that is welcomed at Granor. Overall, a visual language that exudes the quite self-assured confidence of a brand that is well established and knowledgeable in its field.
True to the farm's ethos of being open to all, the website was developed with broad usability front of mind. The result is quick and easy to load – despite its rich visual nature – clear and simple to navigate and with all features completely accessible and fully functional across all platforms.
Built using the Craft CMS and Craft Commerce platforms, we also created custom plugins to ensure a seamless booking and checkout experience for customers, and deliver greater efficiency for the Granor team in managing orders and reservations.
"One Darnley Road has a deep understanding of brand development which they seamlessly integrate with exceptional website architecture to produce an online experience that is well-conceived, beautifully designed, strategically sound, and intuitively functional. They combine a diversity of creative talent with an ethos that emphasizes investing in listening to and understanding the challenges and aspirations of its clients."
Robert Buono
Founder of Granor Farm