Hadley Property Group
Hadley Property Group is a privately owned residential property developer that specialises in delivering quality schemes throughout London and the South East. We were brought in to create a new vision for the company – one informed by their reputation as a creative and ethical developer.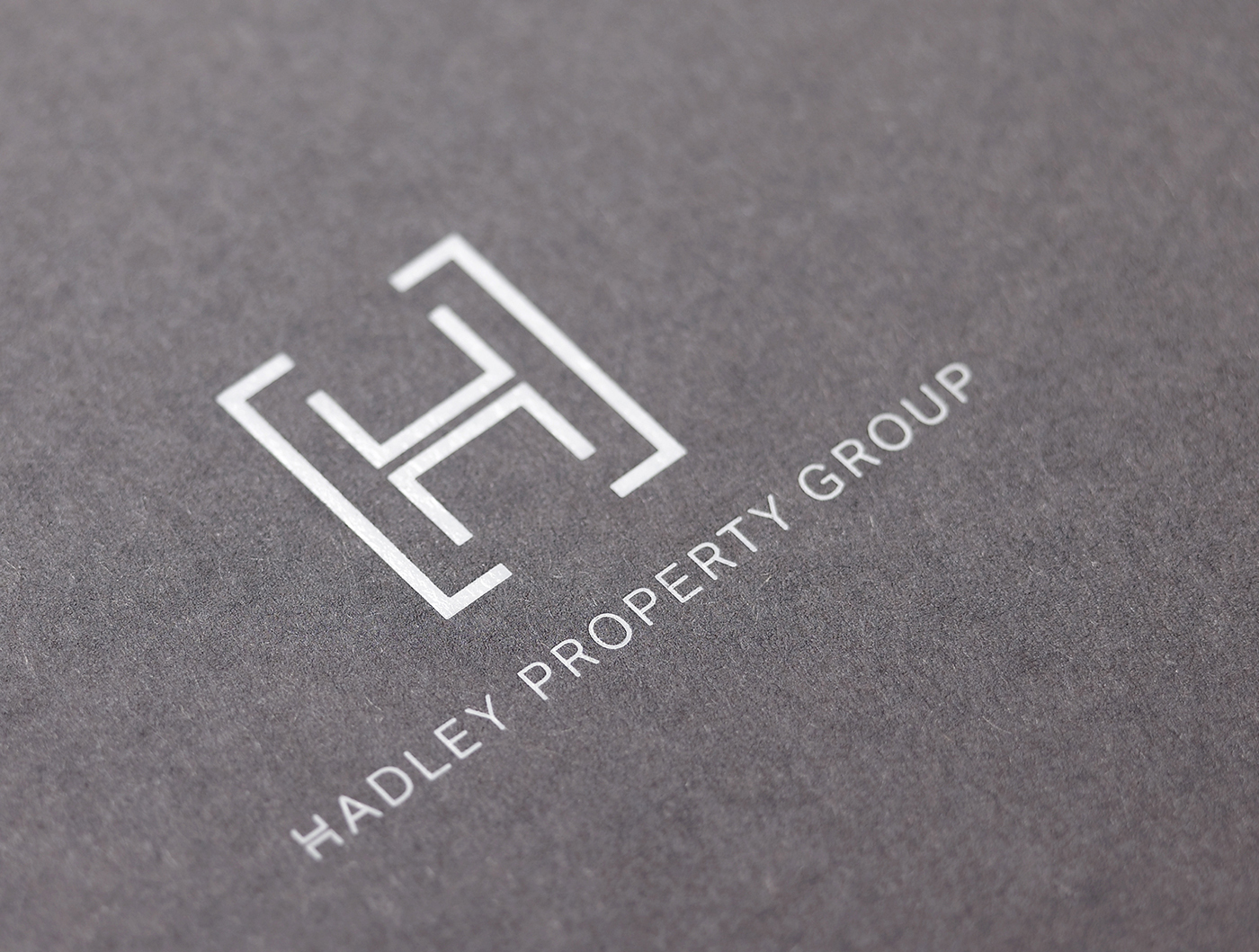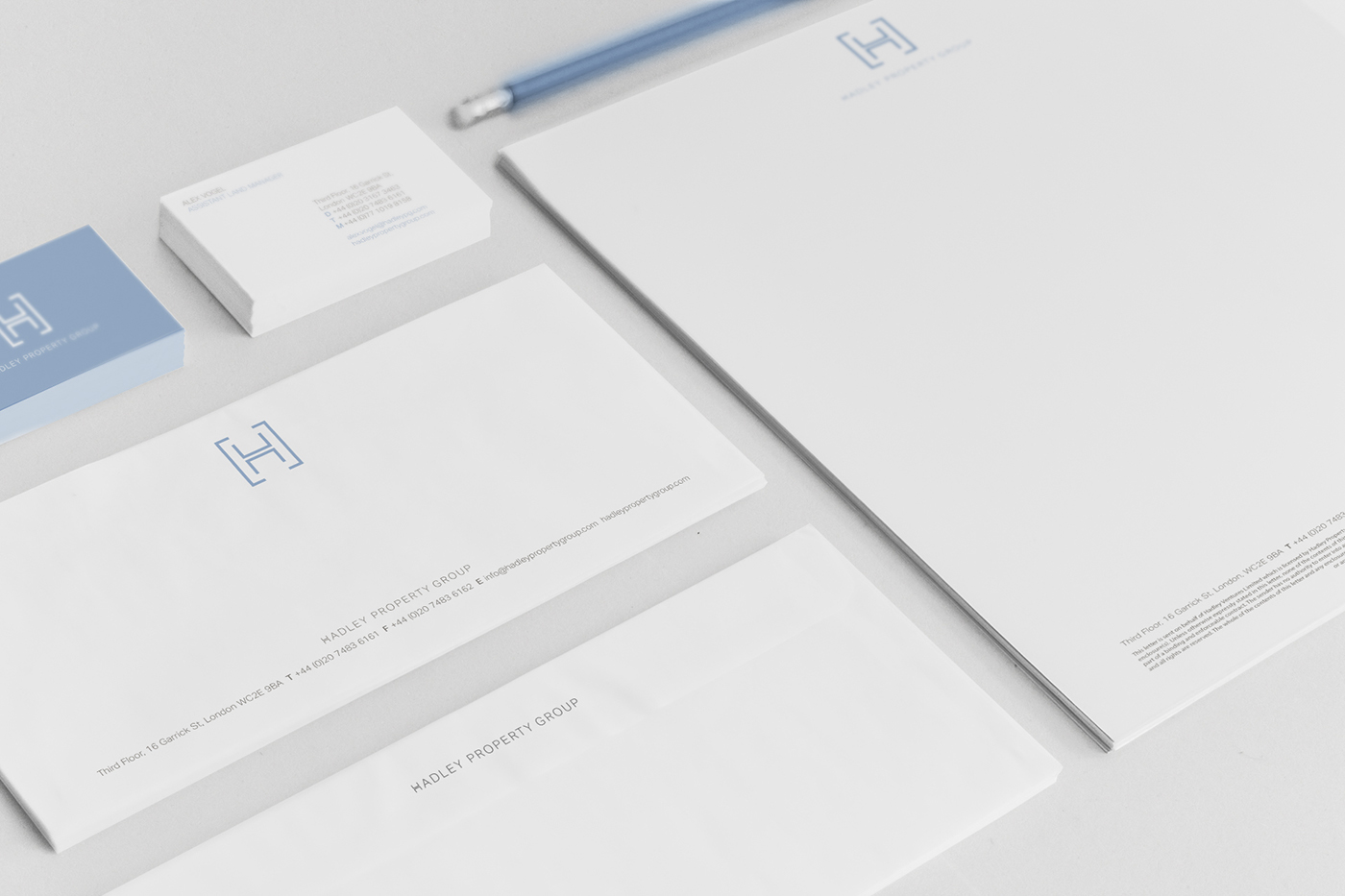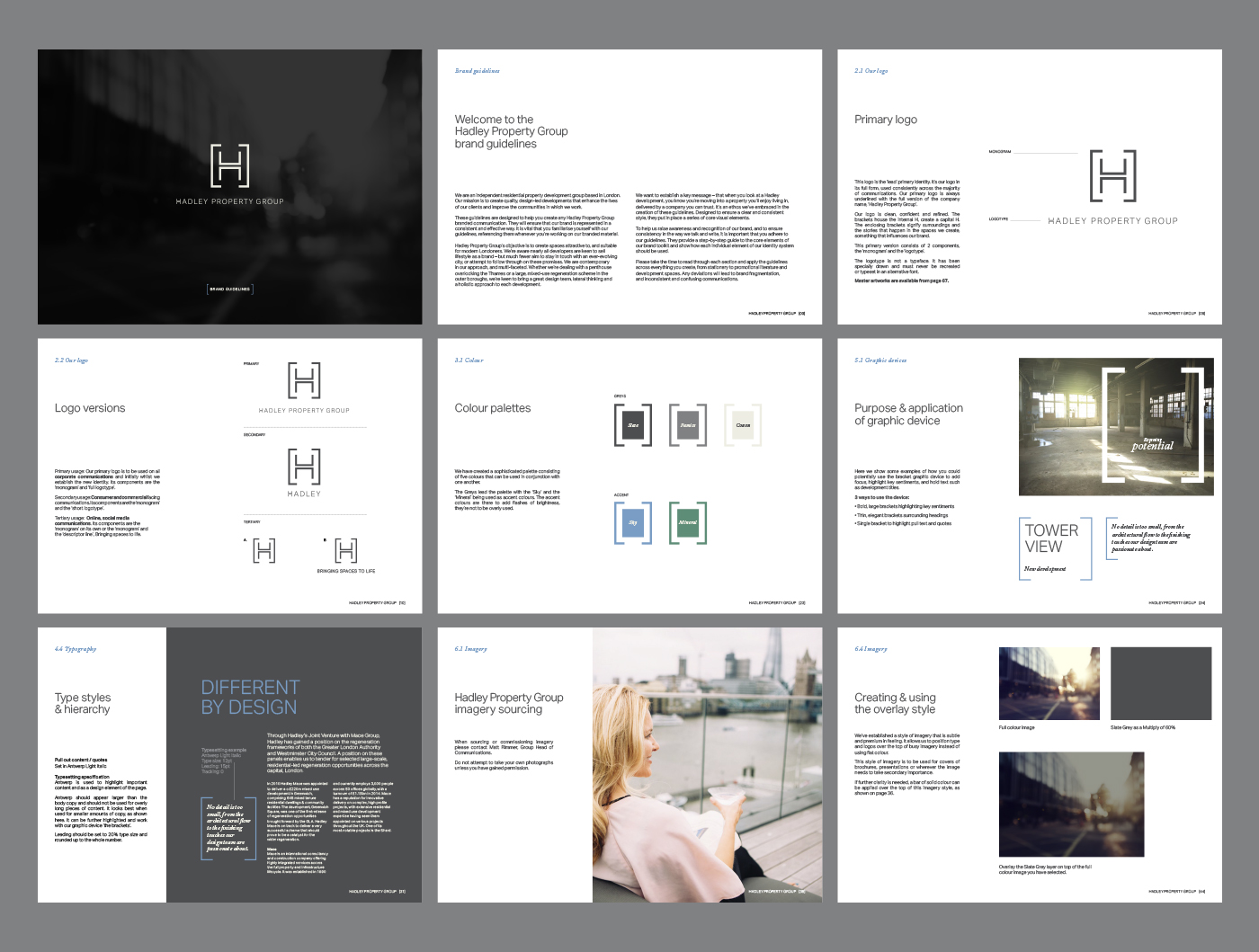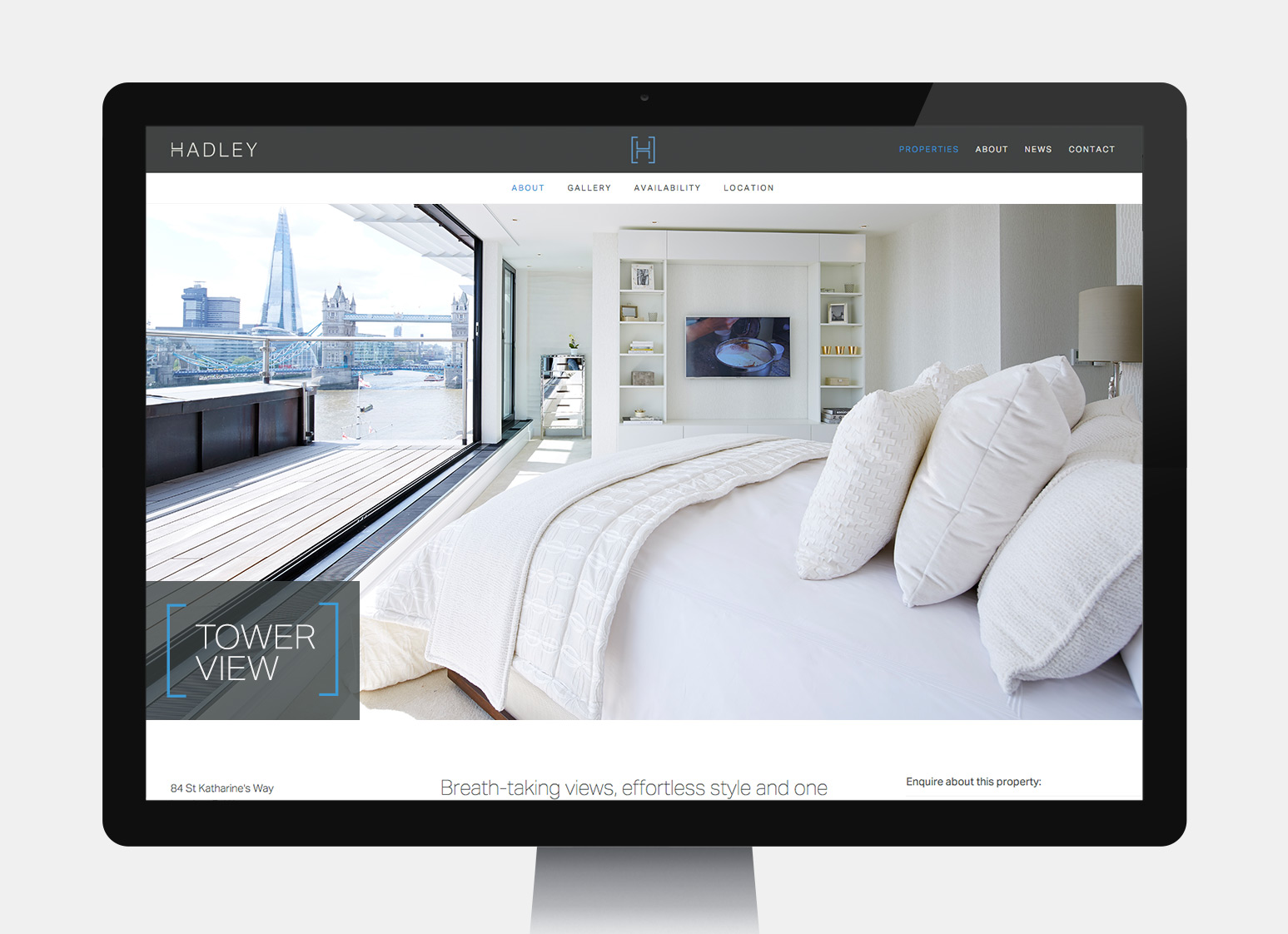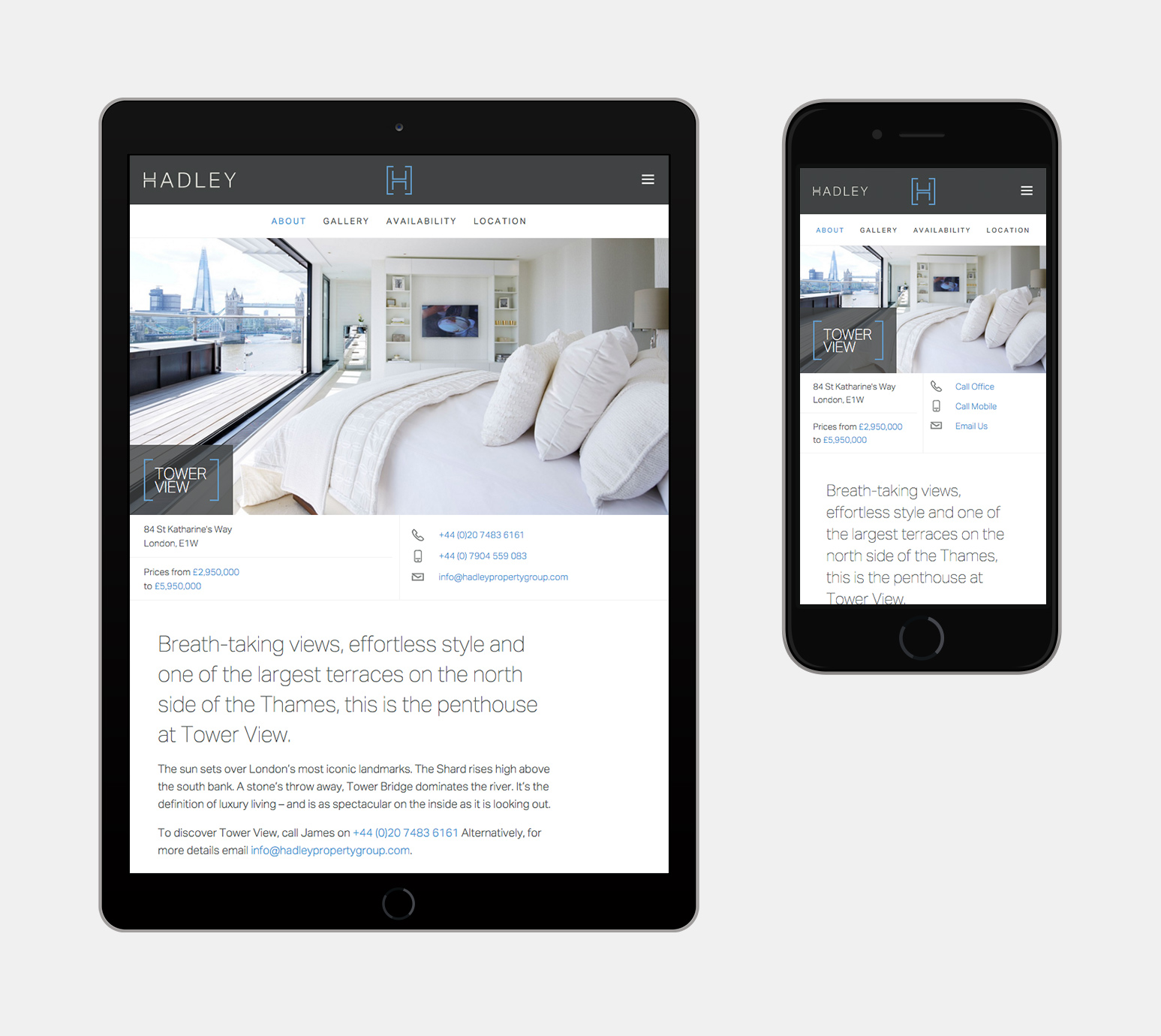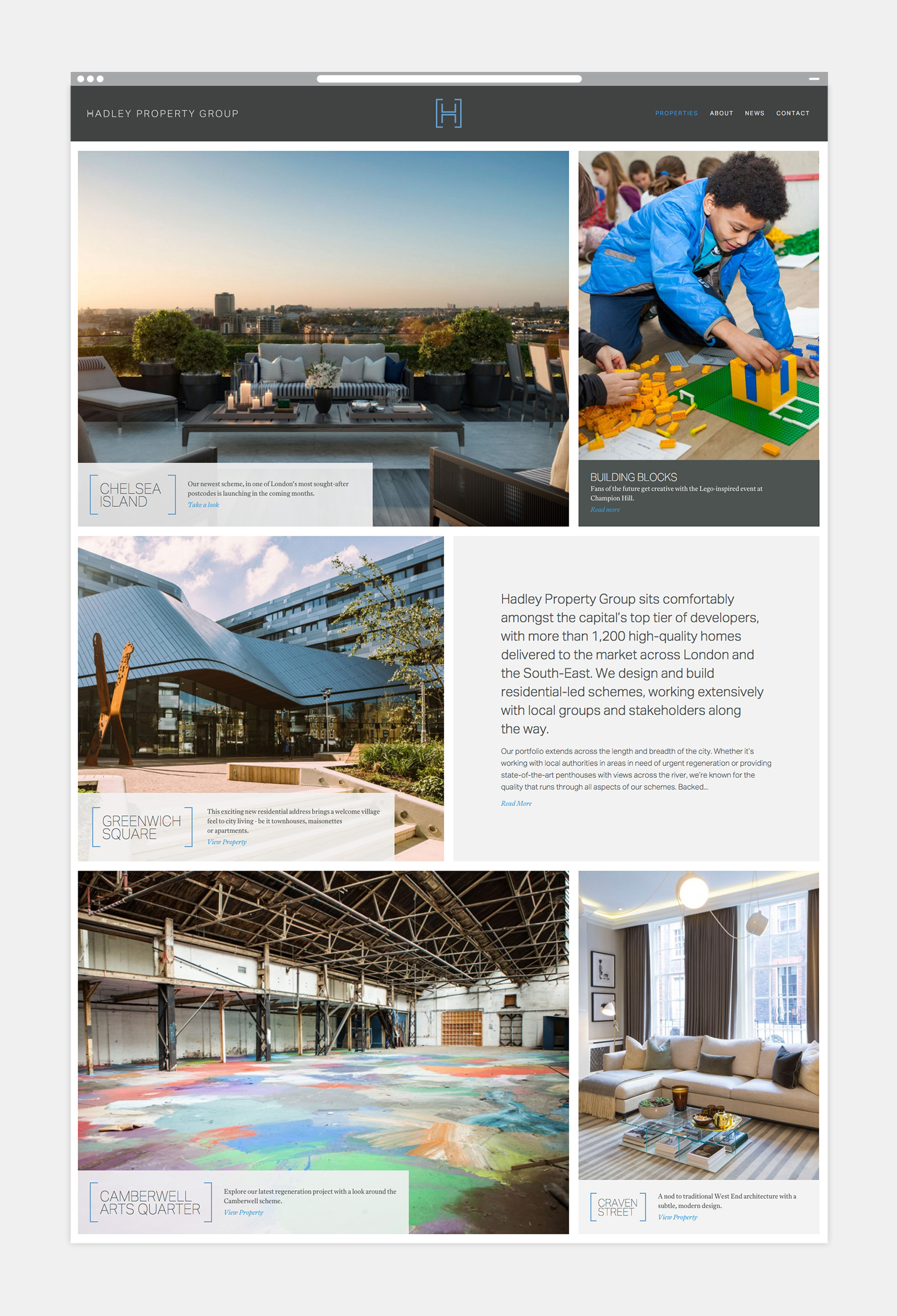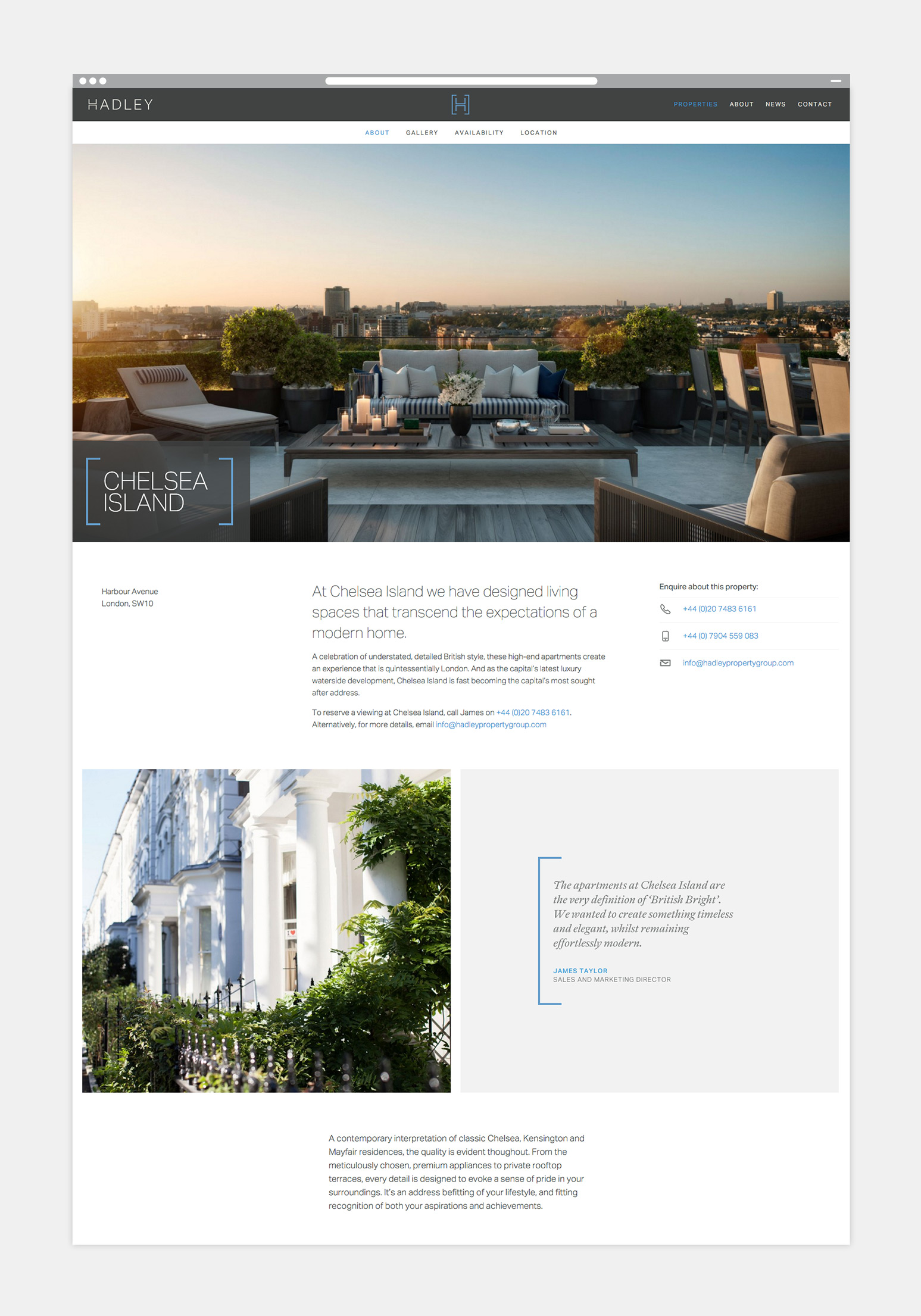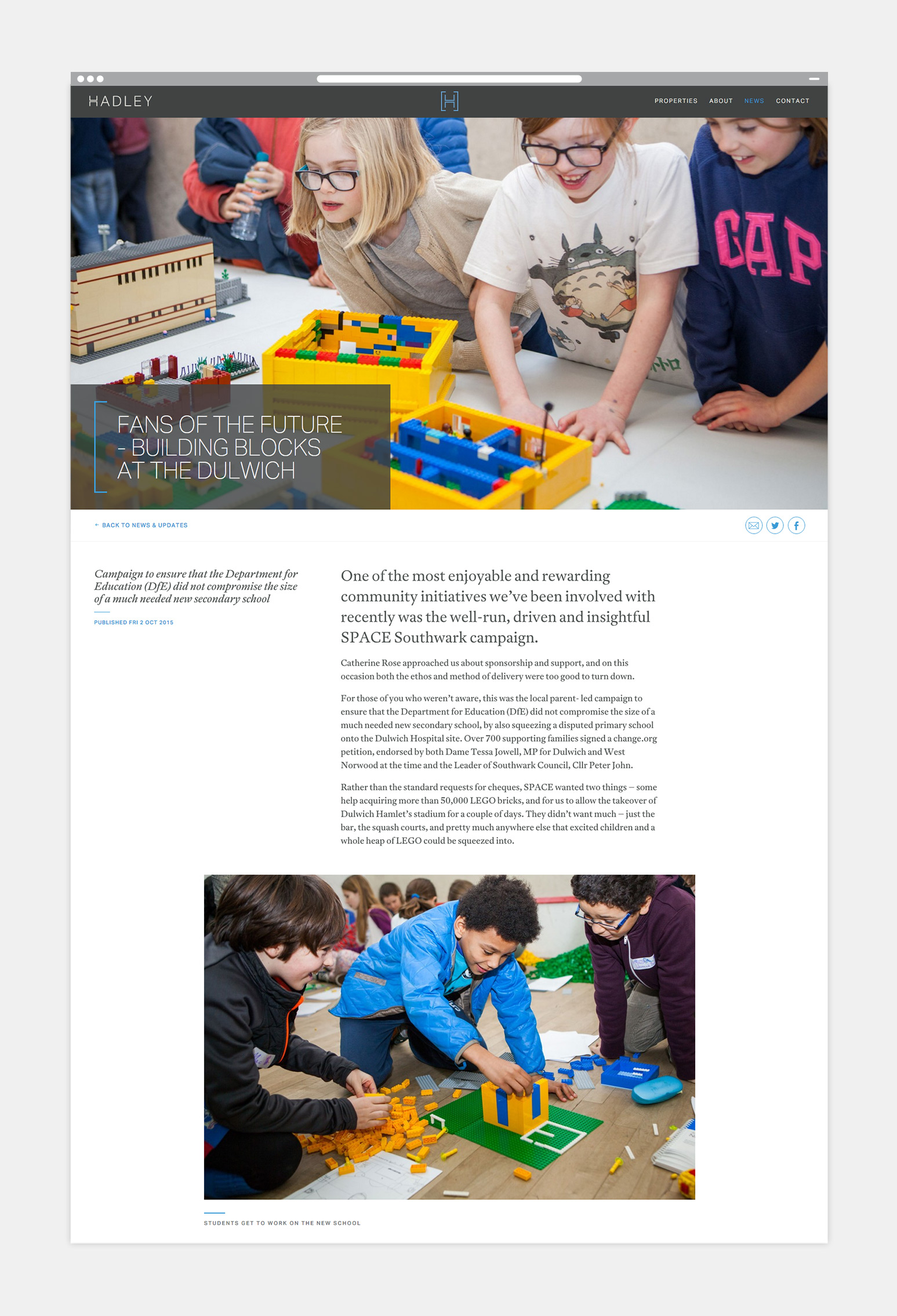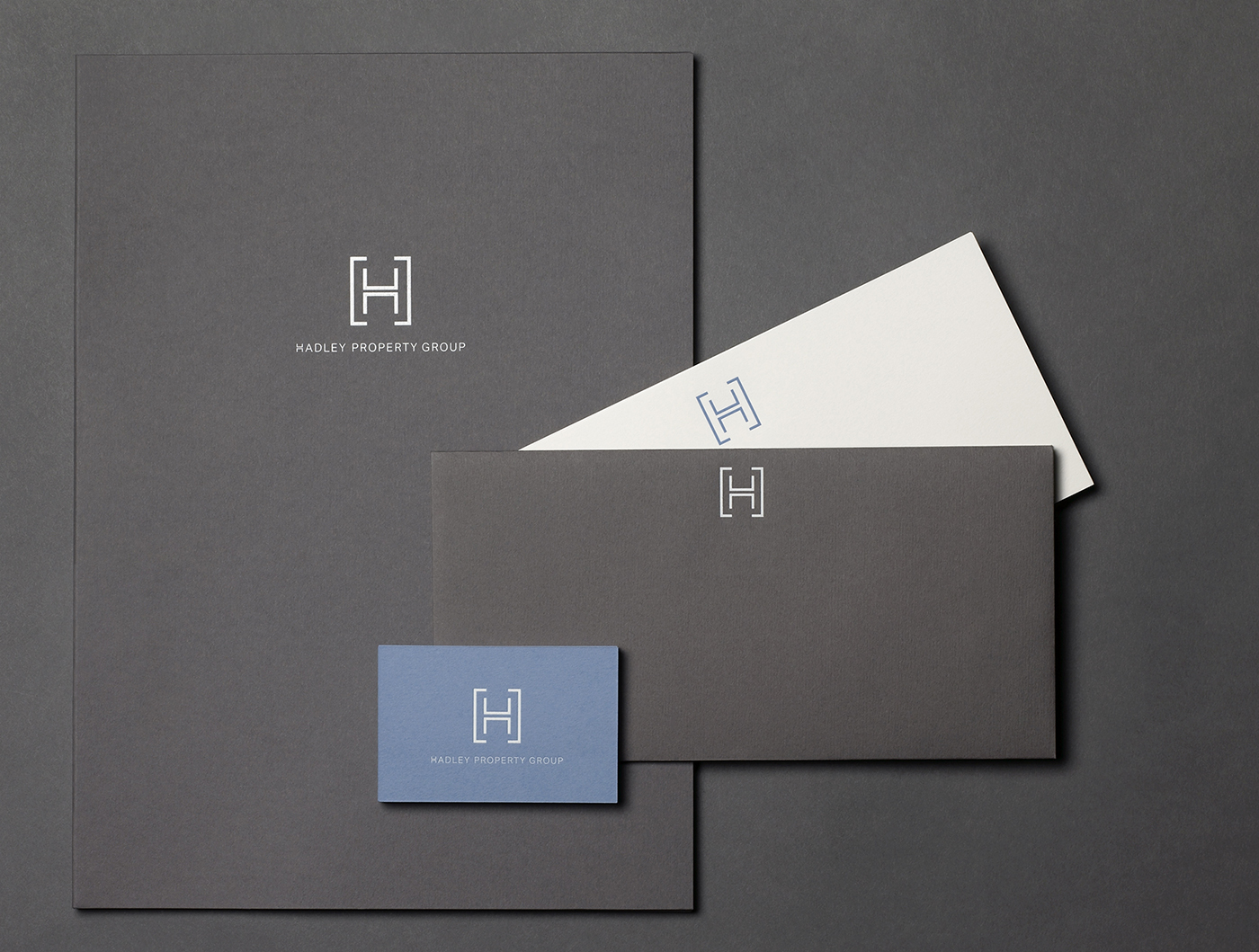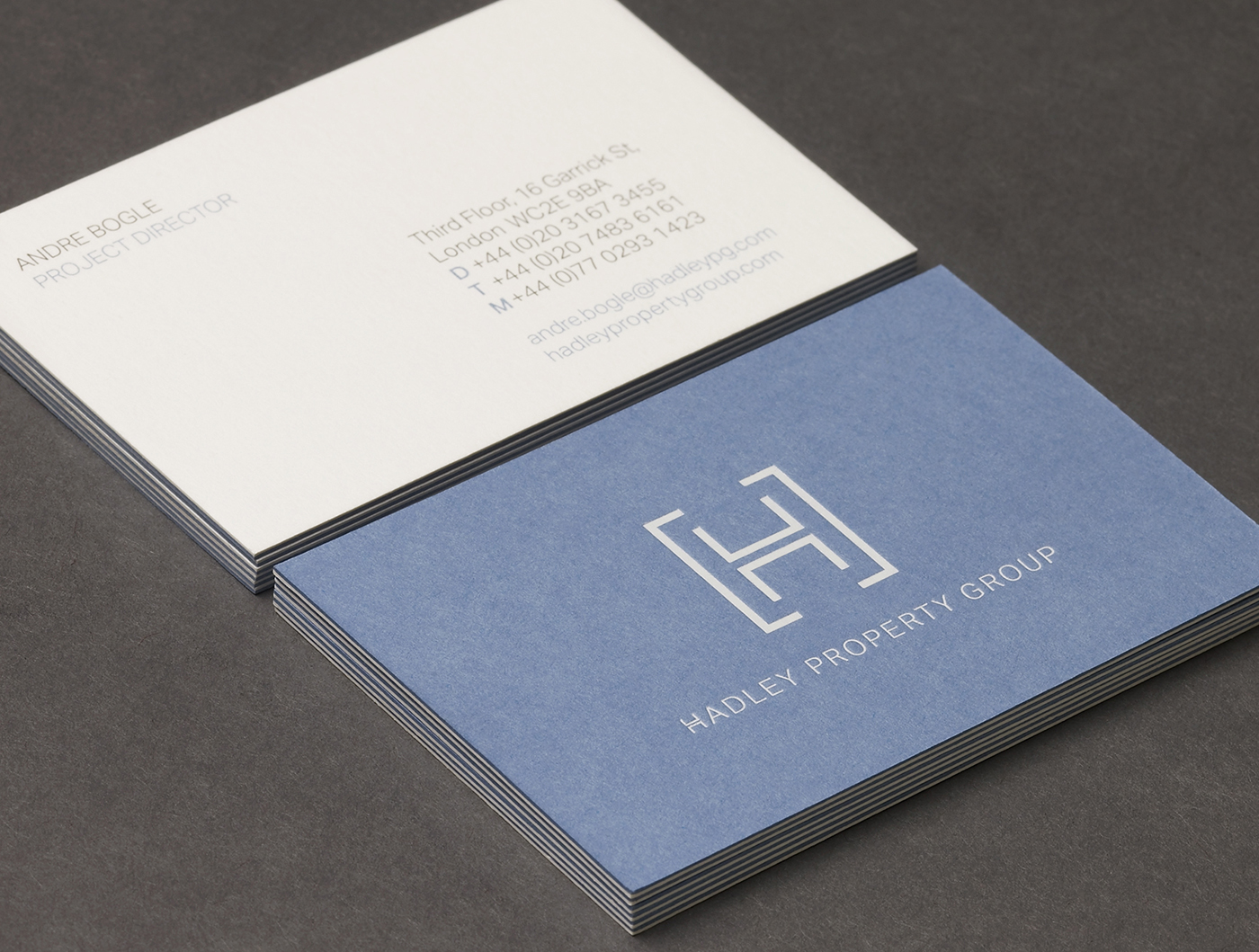 We firstly undertook a brand positioning exercise and an identity redesign, establishing identity guidelines and producing a company overview brochure and a stationery suite. The next step was a complete website redesign and development.
To reinforce Hadley Property Group's market position and build brand awareness, we established a design-led, visibly confident platform on which all online and offline communications are based. Hadley is driven by motivated experts who care about the projects they take on, so the key was to communicate the company's core value of long-term thinking, plus their progressive approach to planning.
As a studio it is important for us to really understand the needs and core business proposition of our clients. As a research exercise we visited one of Hadley's landmark developments, the stunning penthouse at Tower View, sitting in as potentials buyers with James Taylor, Hadley's Sales and Marketing director. What struck us was the real personal investment of the Hadley team to their work, and as such the quality of design and attention to detail that brings to the finished result. Our aim was to recreate that experience online.
Based around a dynamic grid that both showcases the breadth of Hadley's properties and gives priority to their community-led schemes and blog and social content, we wanted to portray Hadley's sense of the personality and the people behind the company.
Tailoring the tablet and mobile experience for ease of navigation, once the user delves deeper into the site, the property pages are a real celebration of what Hadley does best, giving time and space to talk about the unique features and successes of each development. We also encouraged Hadley to embrace the surrounding area local to their developments, commissioning a photographer to capture the energy of the local community, to be showcased within each property page.

"We met with a number of agencies before instructing One Darnley Road, but knew from the first meeting that the energy, as well as the case studies, meant that we would be getting something original, exciting and fresh. They worked with us to turn around tight deadlines, ensured that we didn't get bogged down in insignificant details and really brought the brand to life. Can't praise them enough. Great coffee too."
Matt Rimmer
Head of Communications, Hadley Property Group