1356
HarperCollins asked us to create a book trailer and digital campaign to drive pre-orders, and ensure that 1356 was signposted as the Christmas gift of choice for the historical-fiction lover on your list. The campaign generated over 25,000 clicks through to retail, over 100,000 YouTube views and helped deliver a year-on-year sales increase of 18%.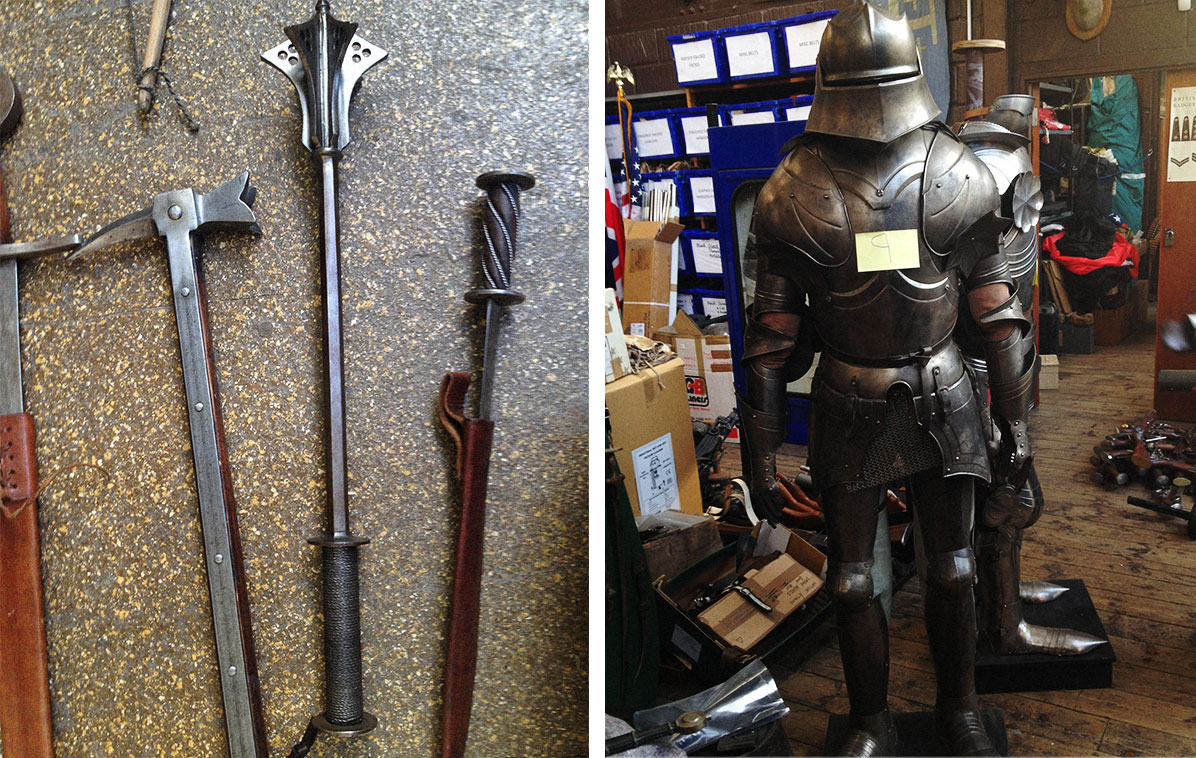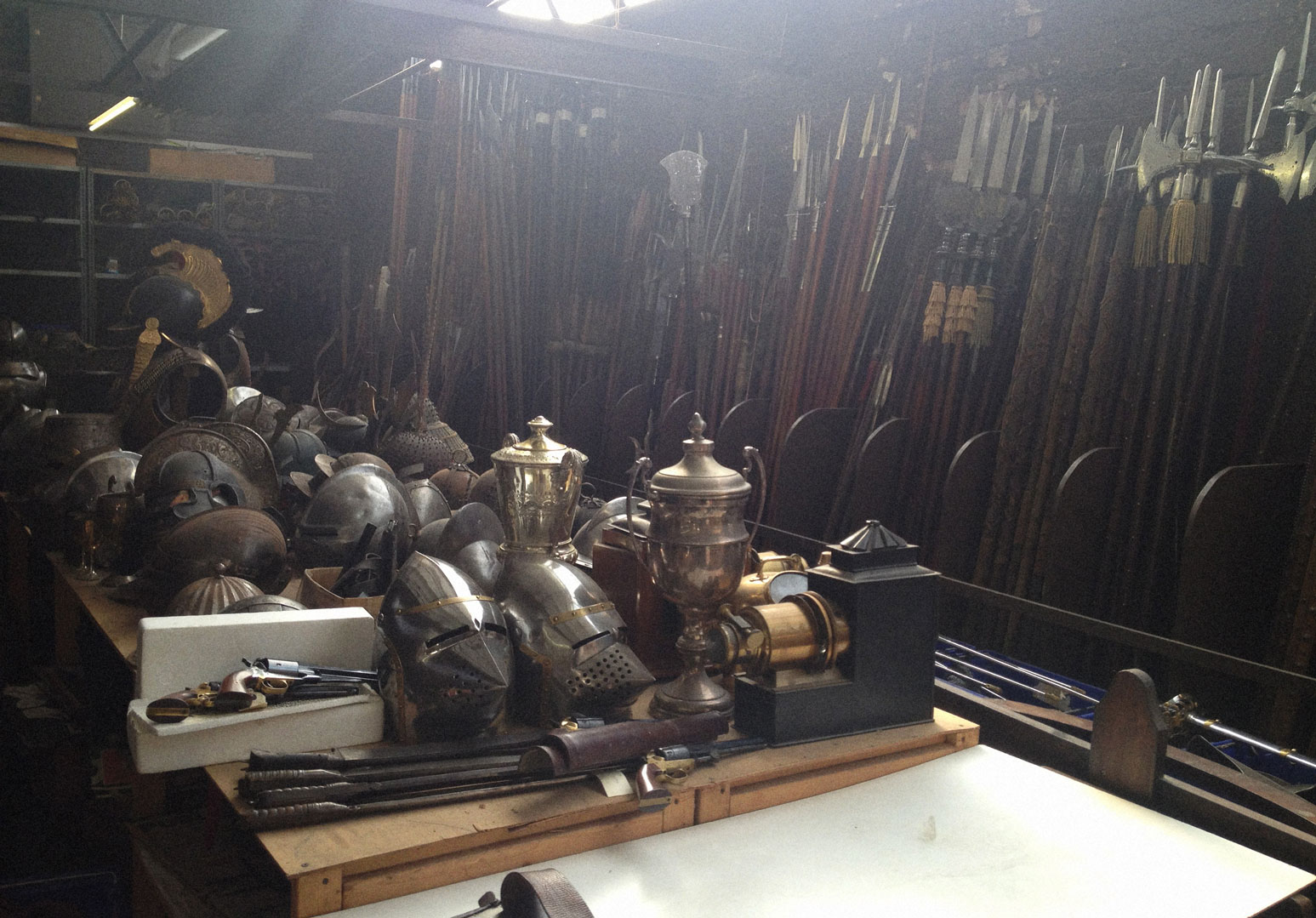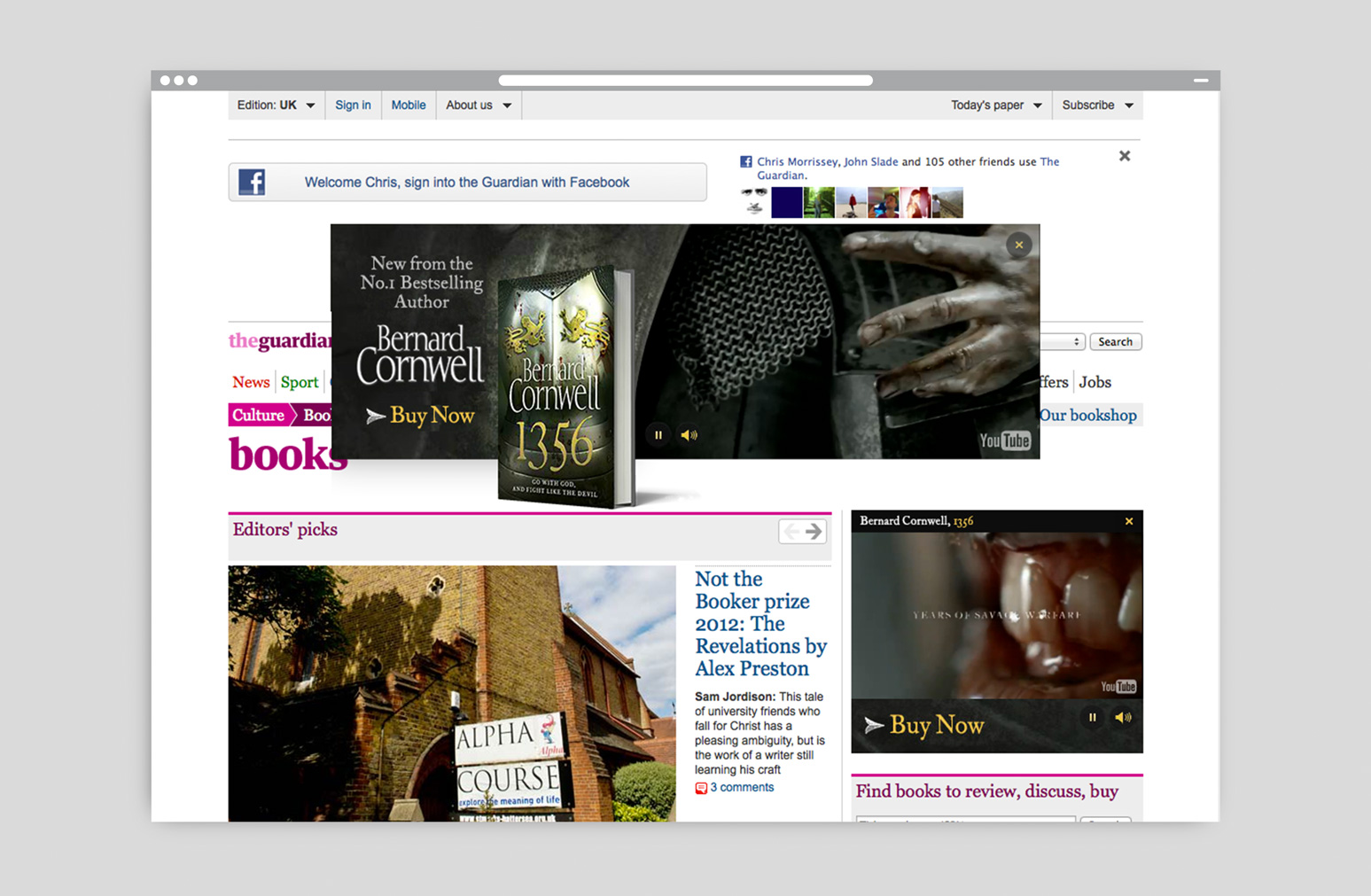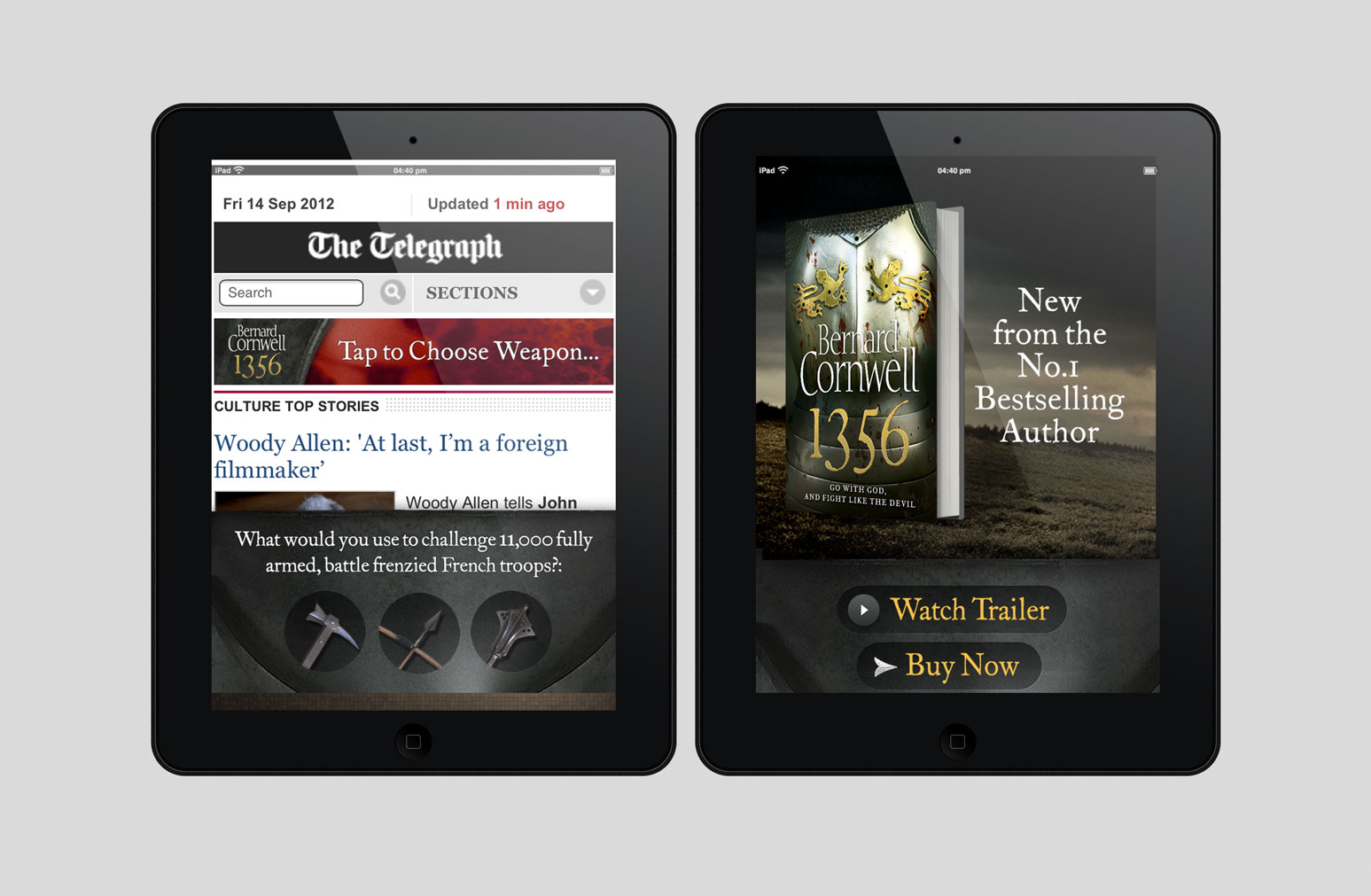 Bernard Cornwell is one of the world's most loved authors of historical fiction. With multiple bestsellers under his belt, he is renowned for making conquest come to life with visceral intensity. For 1356, the call to action is for readers to join the "greatest unknown battle in British history." To reflect Cornwell's detailed descriptions of war, we used only historically accurate weapons and costumes for the trailer.
The weapons and armour were filmed using macro lenses, which picked up every dent, speck of dirt, and drop of blood. This was intercut with a CGI landscape to create an intense, colour-saturated 20-second film promo. The promo formed the basis of a rich media banner campaign that ran across major news websites including The Times, The Independent, and the Guardian.
"Working with One Darnley on Bernard Cornwell's new release 1356 was a pleasure from start to finish. From the response to the brief, to the creative execution, to the technical support throughout, we couldn't have asked for more from our relationship. They went above and beyond in every capacity for this campaign."
Adam Humphrey, Marketing Director, HarperFiction