HarperCollins Interior Graphics
In 2015, publishers HarperCollins moved into new offices in the News Building, London Bridge – also known as the 'baby Shard'. As a result of a close 7 year working relationship, we were invited to help add some colour and creative flair to the walls of their new home.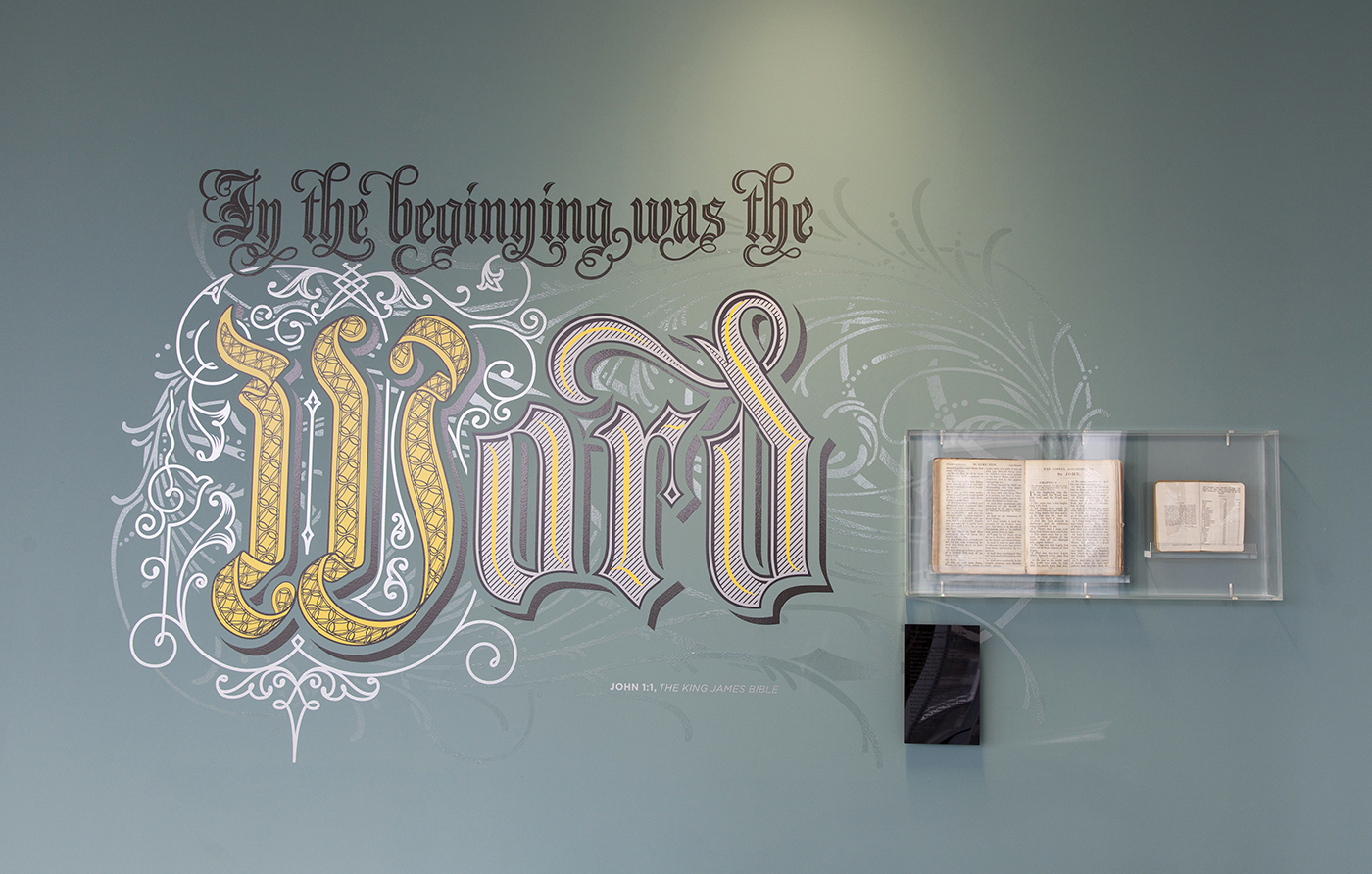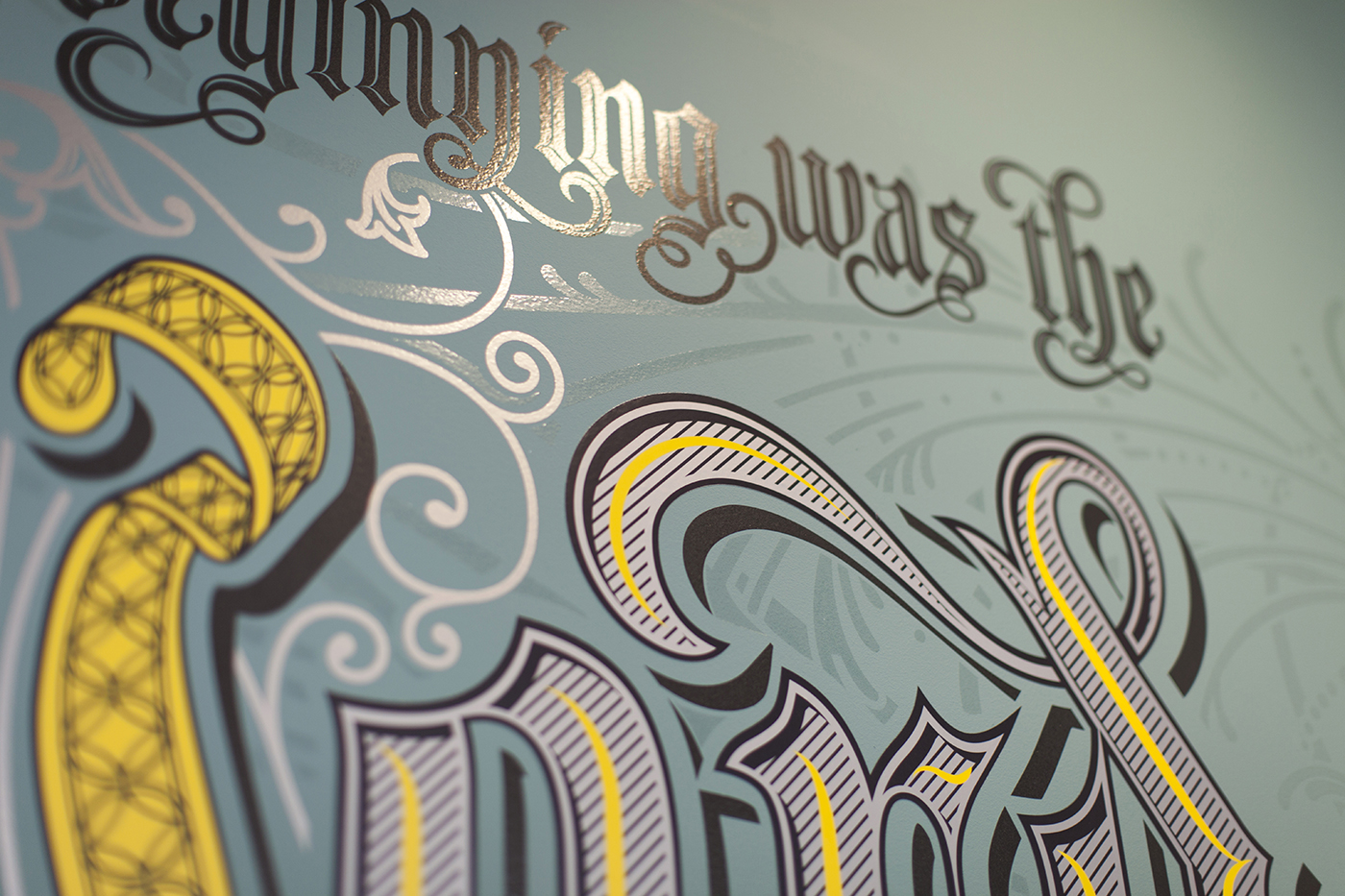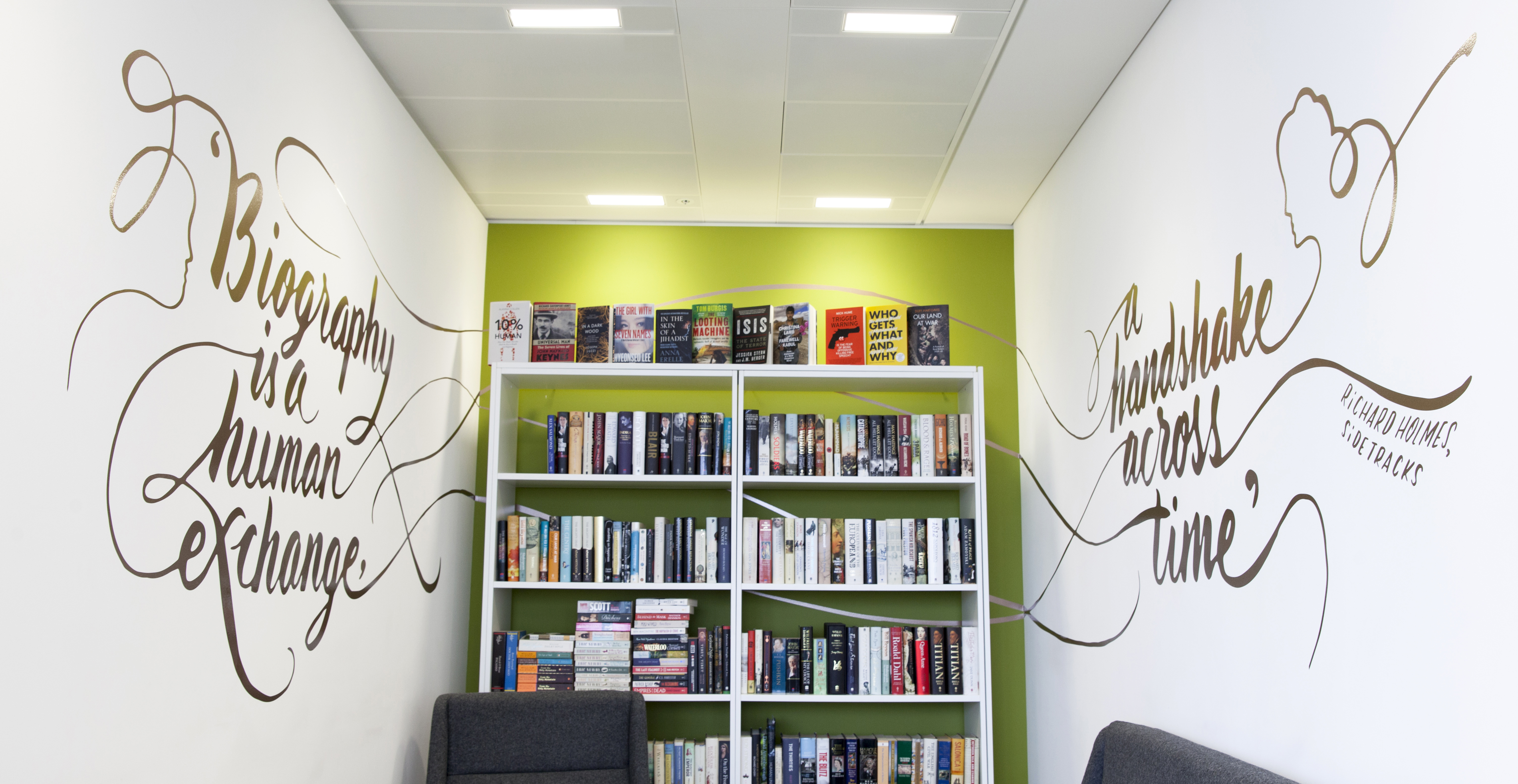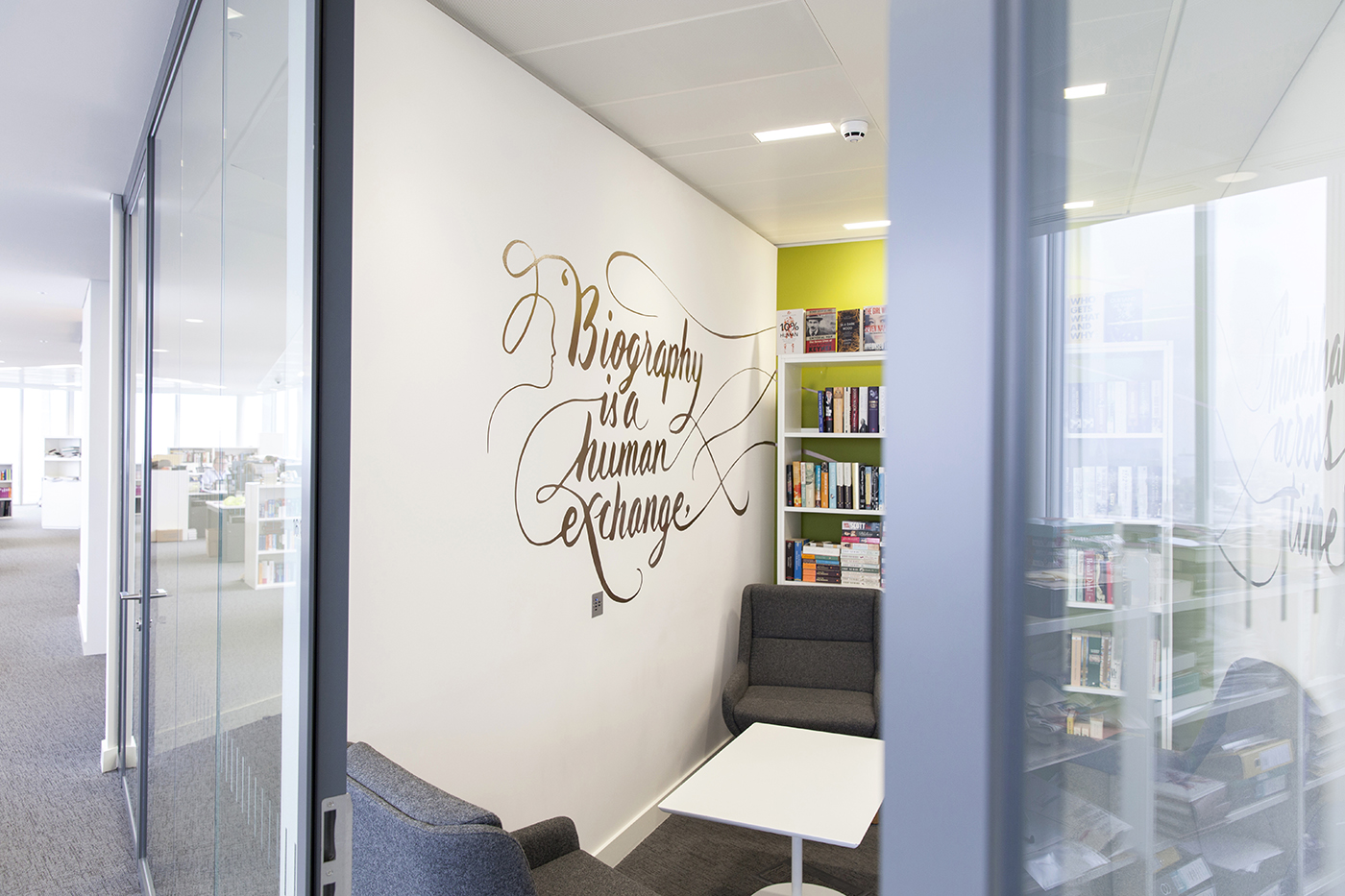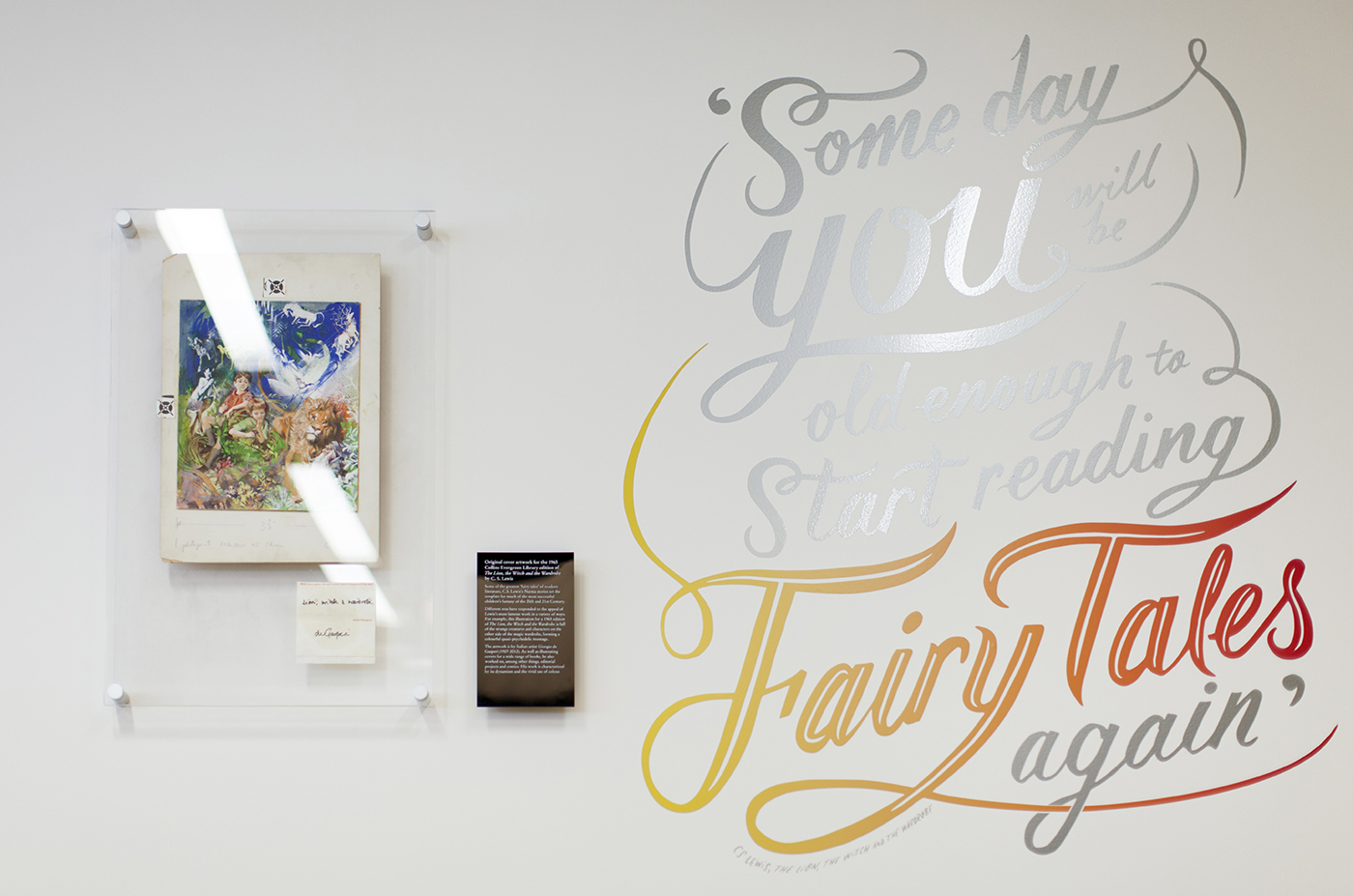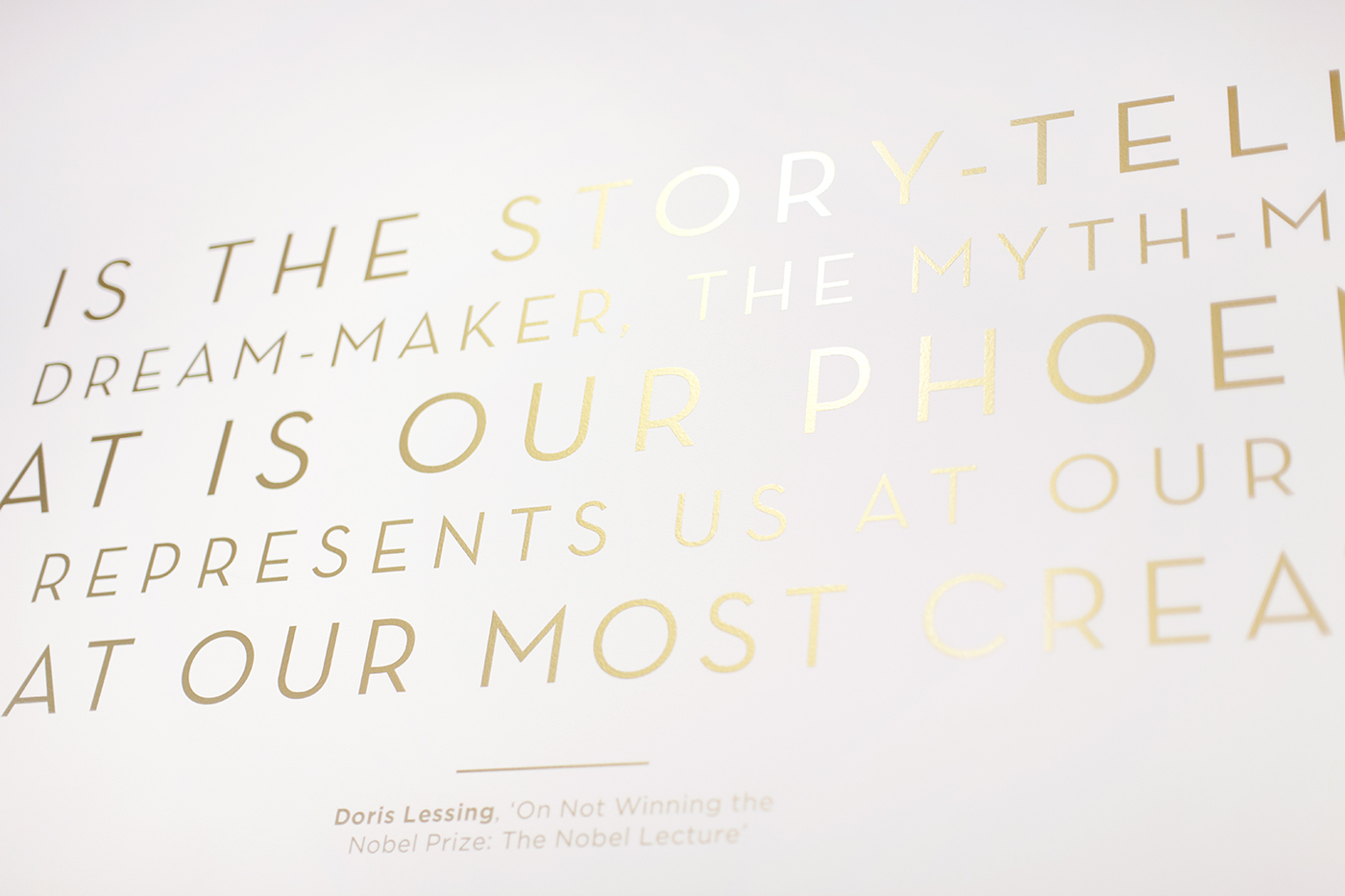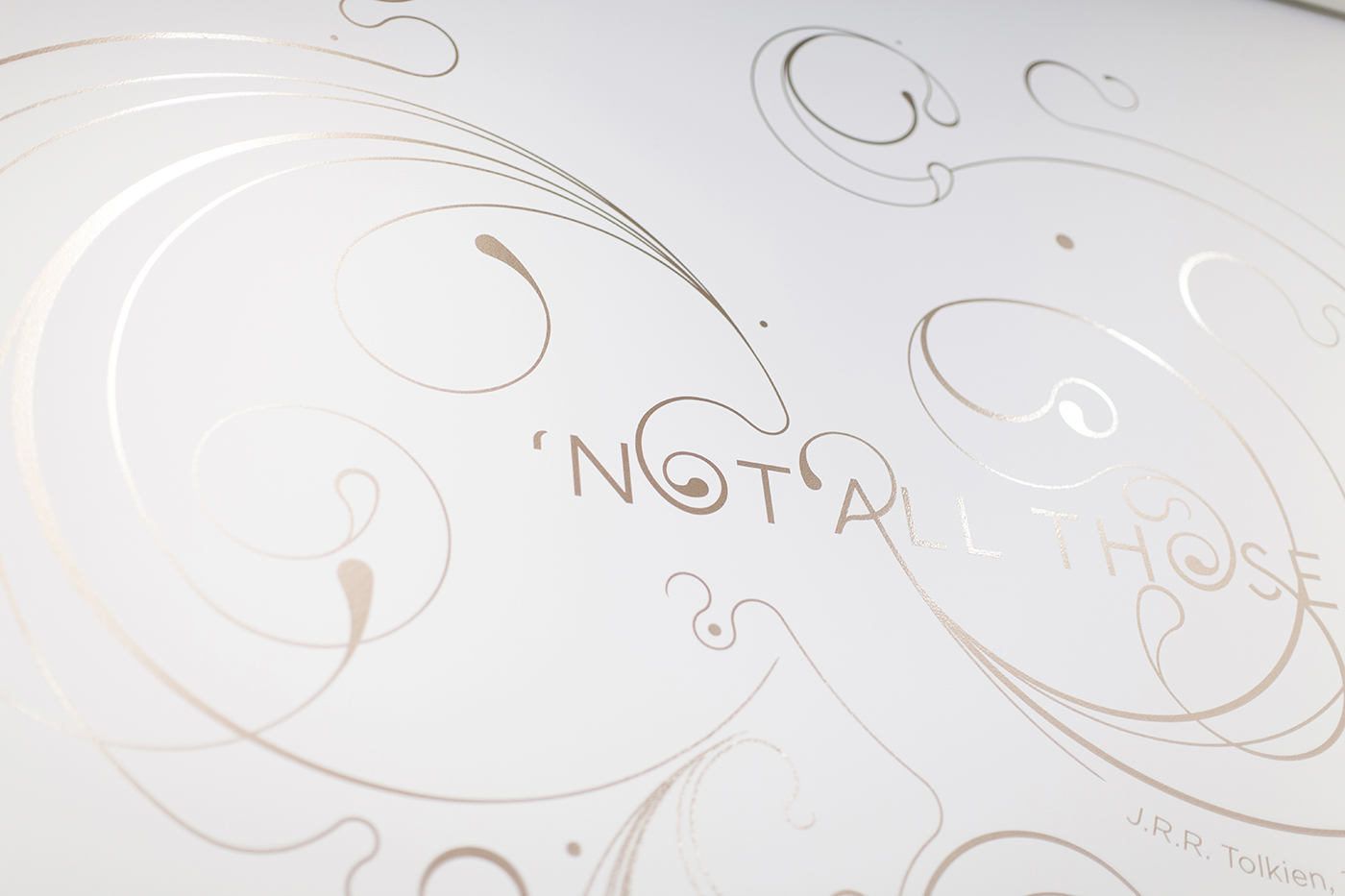 The overarching theme across the interior design was 'enlightenment'. HarperCollins wanted to use the opportunity to shine a light on their rich history, showcasing some of their superb authors and expressing the brilliance of great writing, while celebrating the beginning of a bright future in a new space with physical qualities of light and openness.
We translated this theme into the idea of 'illumination' – playing on the tradition of decorative texts and lettering to speak to HarperCollins' rich past. We took famous quotes with significance to their publishing history – from Doris Lessing, JRR Tolkien, Richard Holmes, CS Lewis and The Bible. For example 'in the beginning was the word' taken from the King James Bible, speaks directly to the companies origins in publishing religious texts.
Working with illustrators Si Scott, Joel Holland and Bobby Haiqalsyah, we used the quotes as inspiration for a series of typographic illustrations that would bring the power of storytelling to life. Using the most visually compelling and relevant style to support the spirit of each individual text – from the startling clarity of Lessing's absolute beliefs, to the ornate gothic treatment reminiscent of the 17th century bible and the epic and visionary fantasy of Tolkien. These were then applied as large-format cut vinyls to a series of walls throughout the space, accompanied by original illustrations and plates from some of the chosen works.
We collaborated closely with The Vinyl Factory to execute every piece in finely crafted detail, each with bespoke treatments that further enhanced the sentiment of the quote and illustration style. Playing with metallics, colour and finishes added beauty and richness and also creates interaction with the light that flows through the space – furthering the connection with the overall interior theme. The result – eye-catching, out-of-the-ordinary vinyl art.