HarperCollins V&A
HarperCollins Publishers approached us to design the invitation to their prestigious 2010 Summer Author Party at the Victoria & Albert Museum.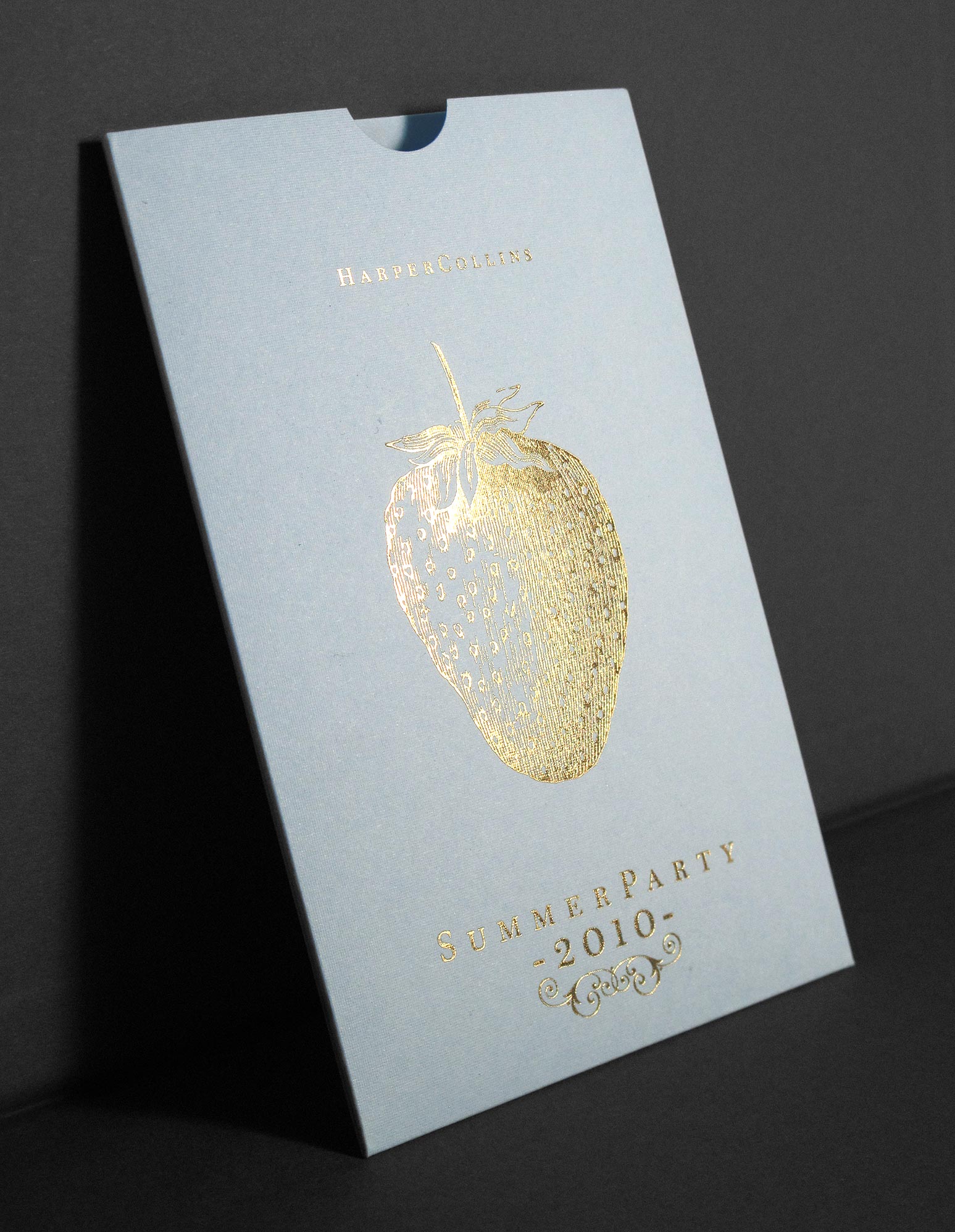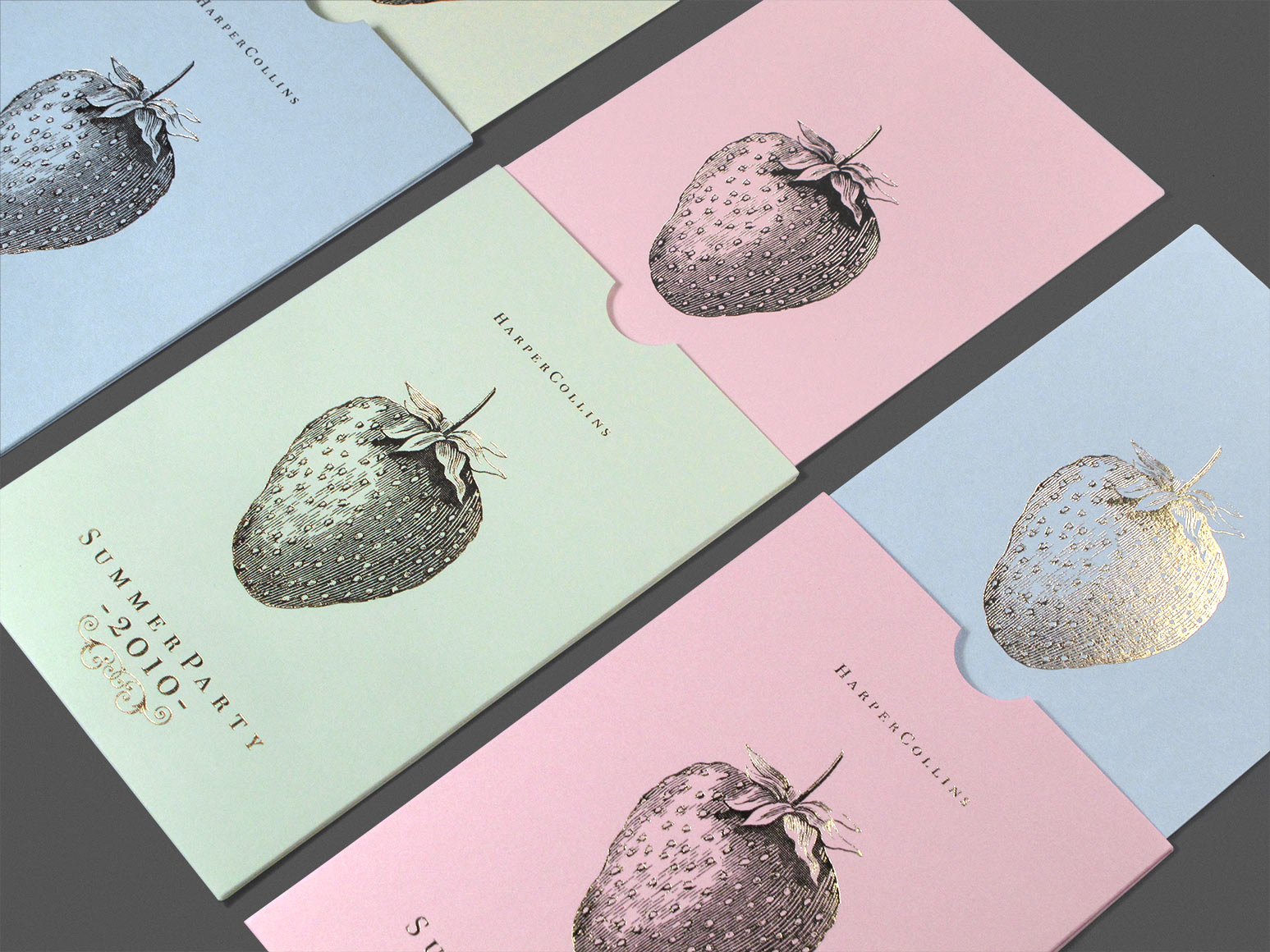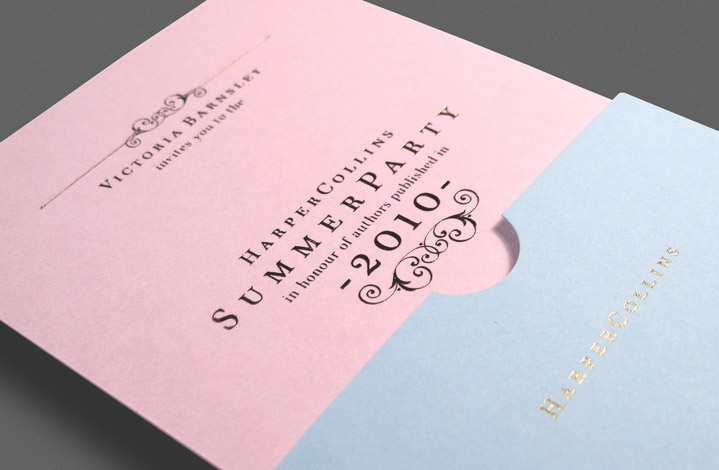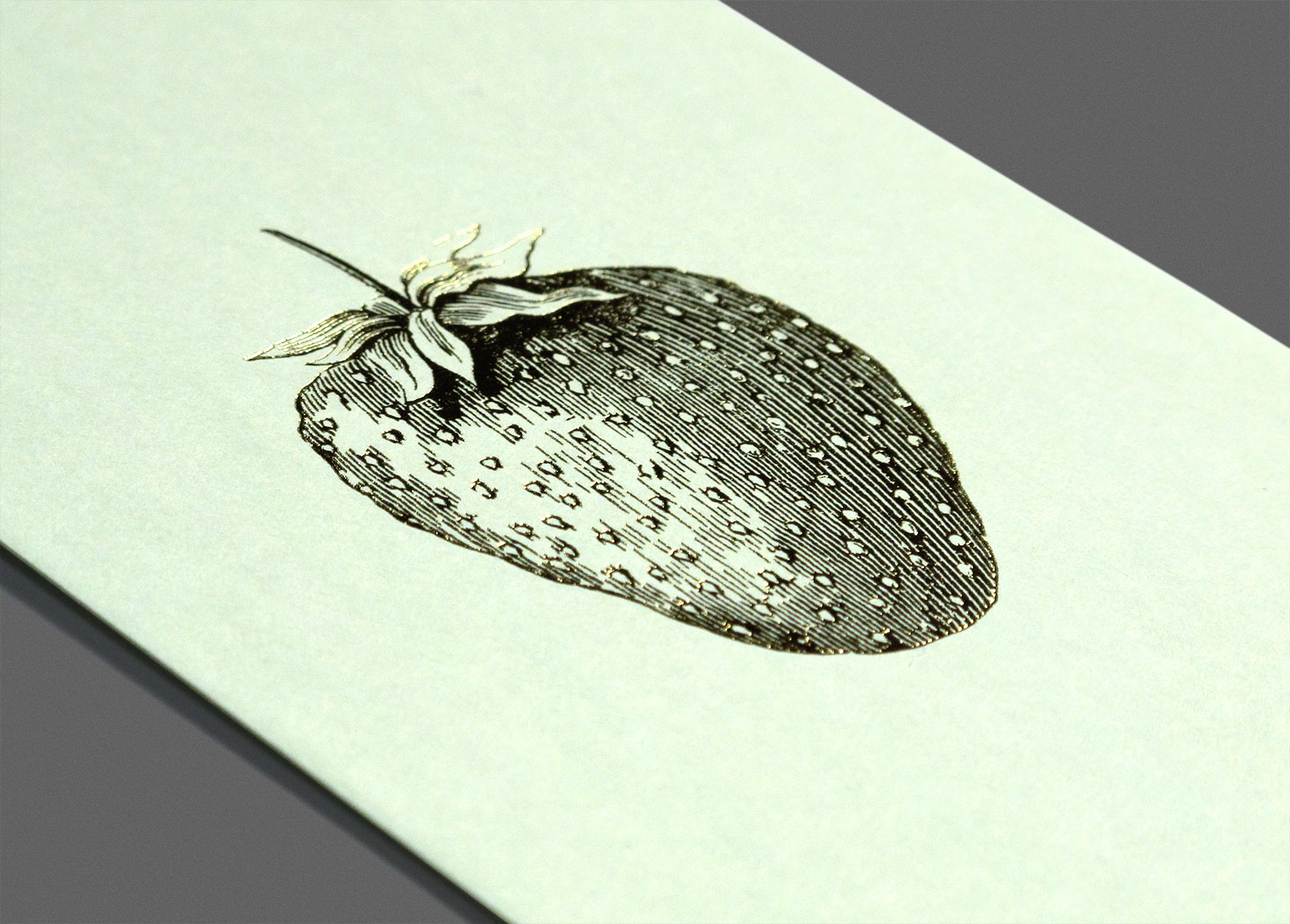 HarperCollins wanted the invite to their summer author party to compliment the event's theme of quintessential British summertime – all pretty prints, bunting, teacups overflowing with sweet peas and old-fashioned punch glasses.
The finished piece took this decorative theme and transformed it into a strong graphic style, as well as making full use of the invitation's inherently tactile nature. In so doing we repurposed a vintage-style illustration of a strawberry as an icon and used copper foil blocking to put elegant type on a range of textured, pastel boards presented in matching 'envelopes'.
"Here is the invite – always as much a thing of beauty as the cover art and books of HarperCollins themselves"
Stephen Hunt, HarperCollins Author