Jeff Koons Editions
We created a website for celebrated artist Jeff Koons to promote three new editions from his signature Celebration sculpture series. Koons has once again collaborated with historic French porcelain house Bernardaud to create collector editions of some of his most iconic shapes: Balloon Rabbit, Balloon Monkey and Balloon Swan. With a parade of porcelain figures gleaming in Koons's signature chromatic reflective coating, the site is a visual extension of the American artist's repertoire. The editions are being sold through one of our longstanding creative partners, Weng Contemporary.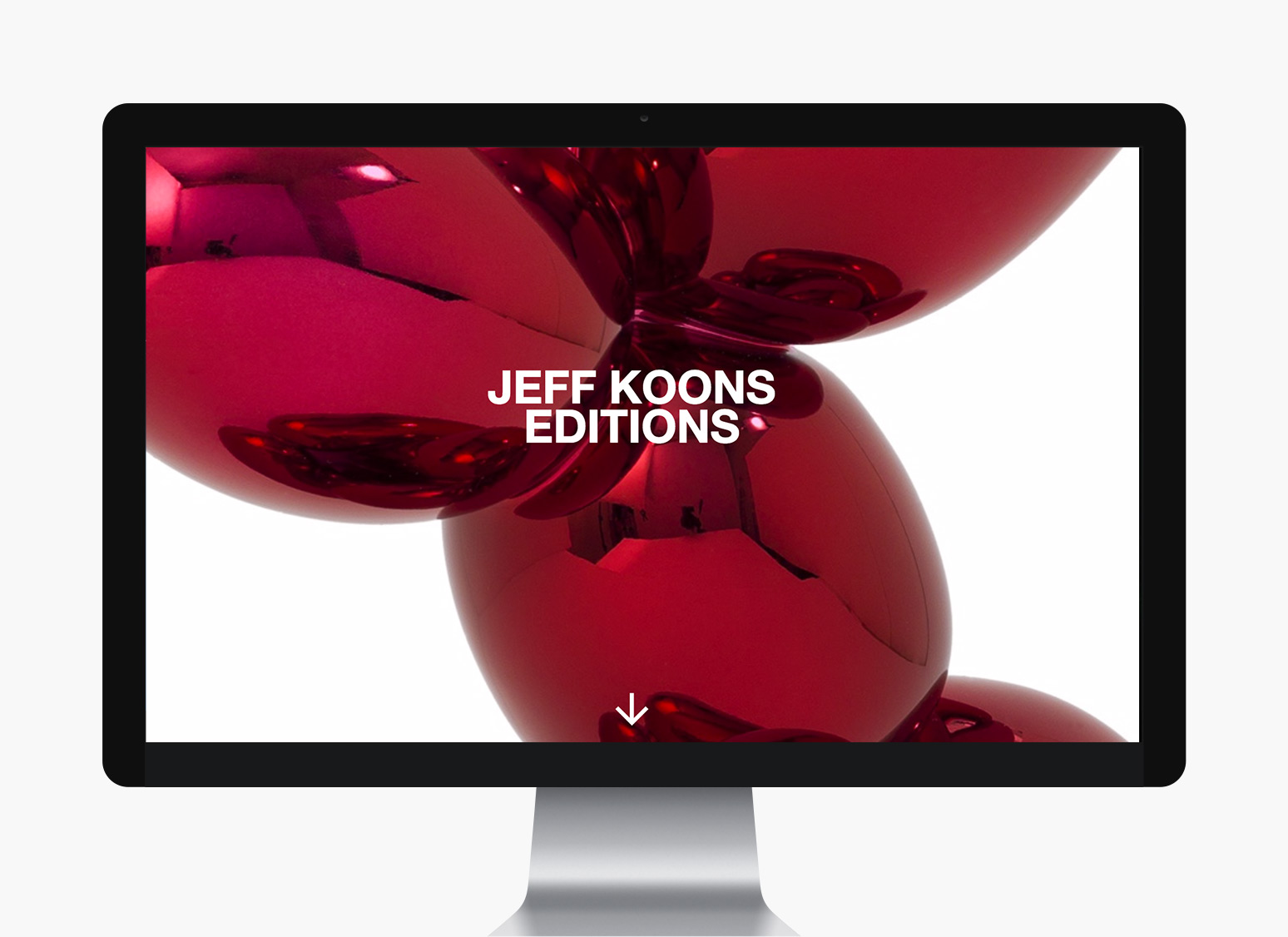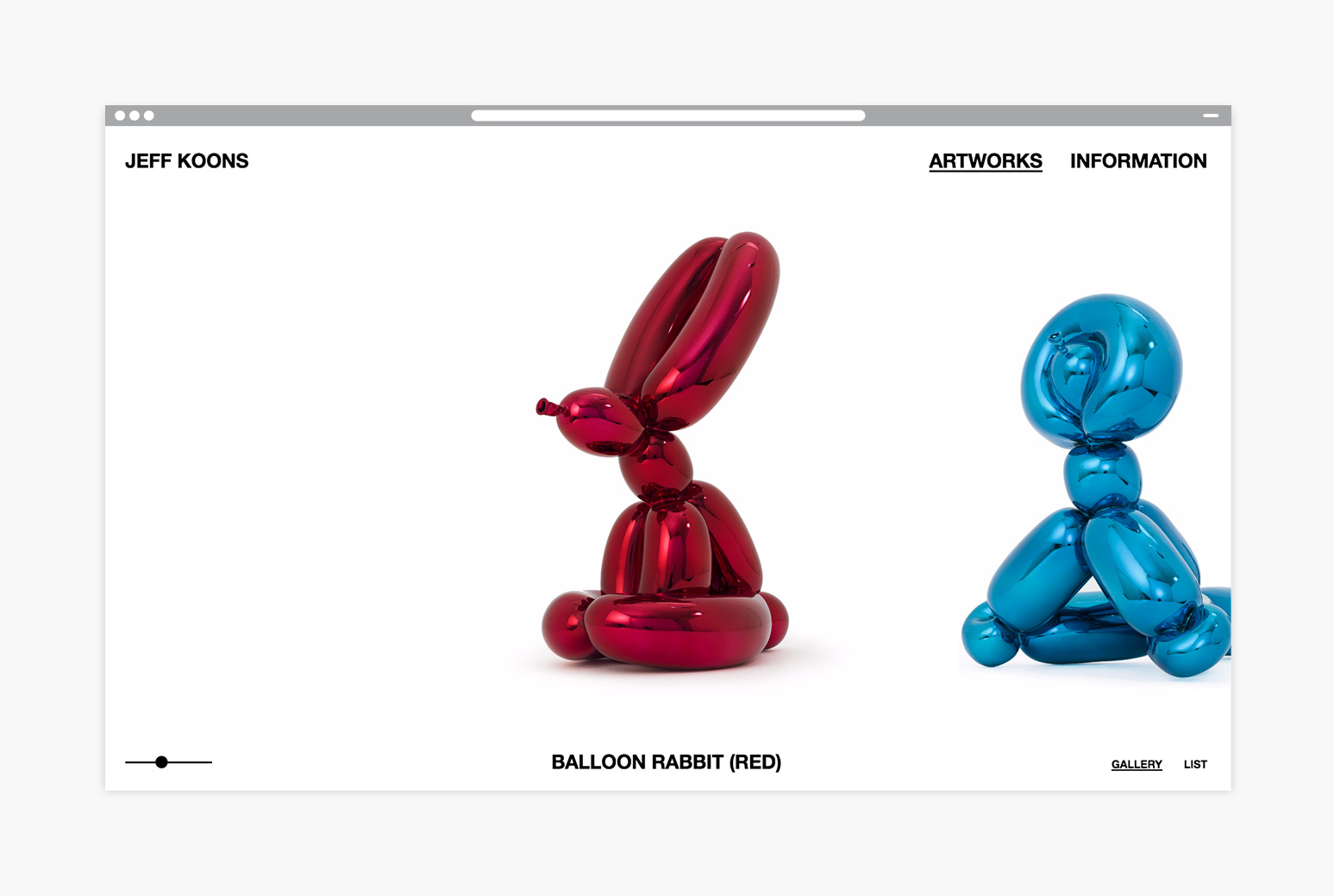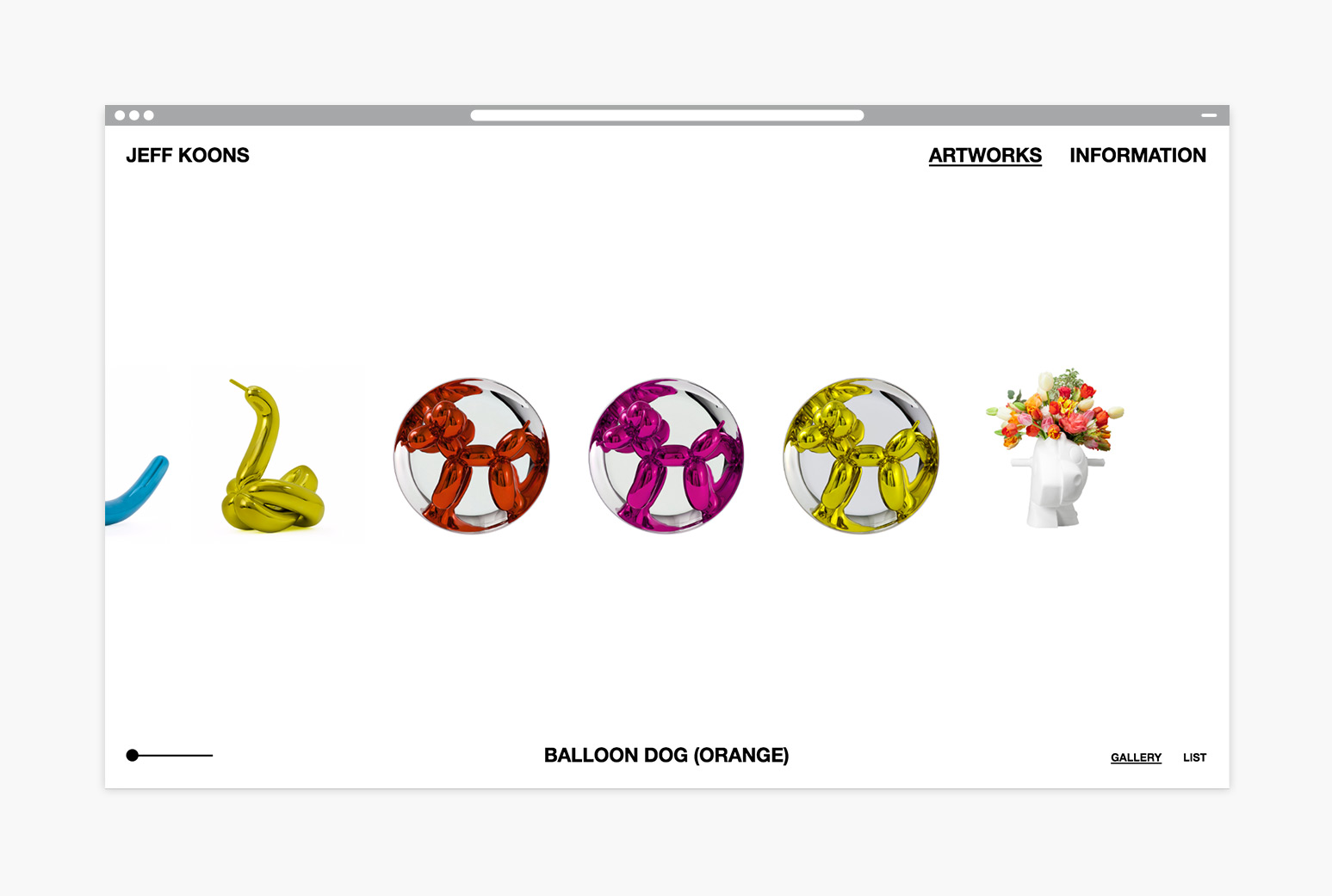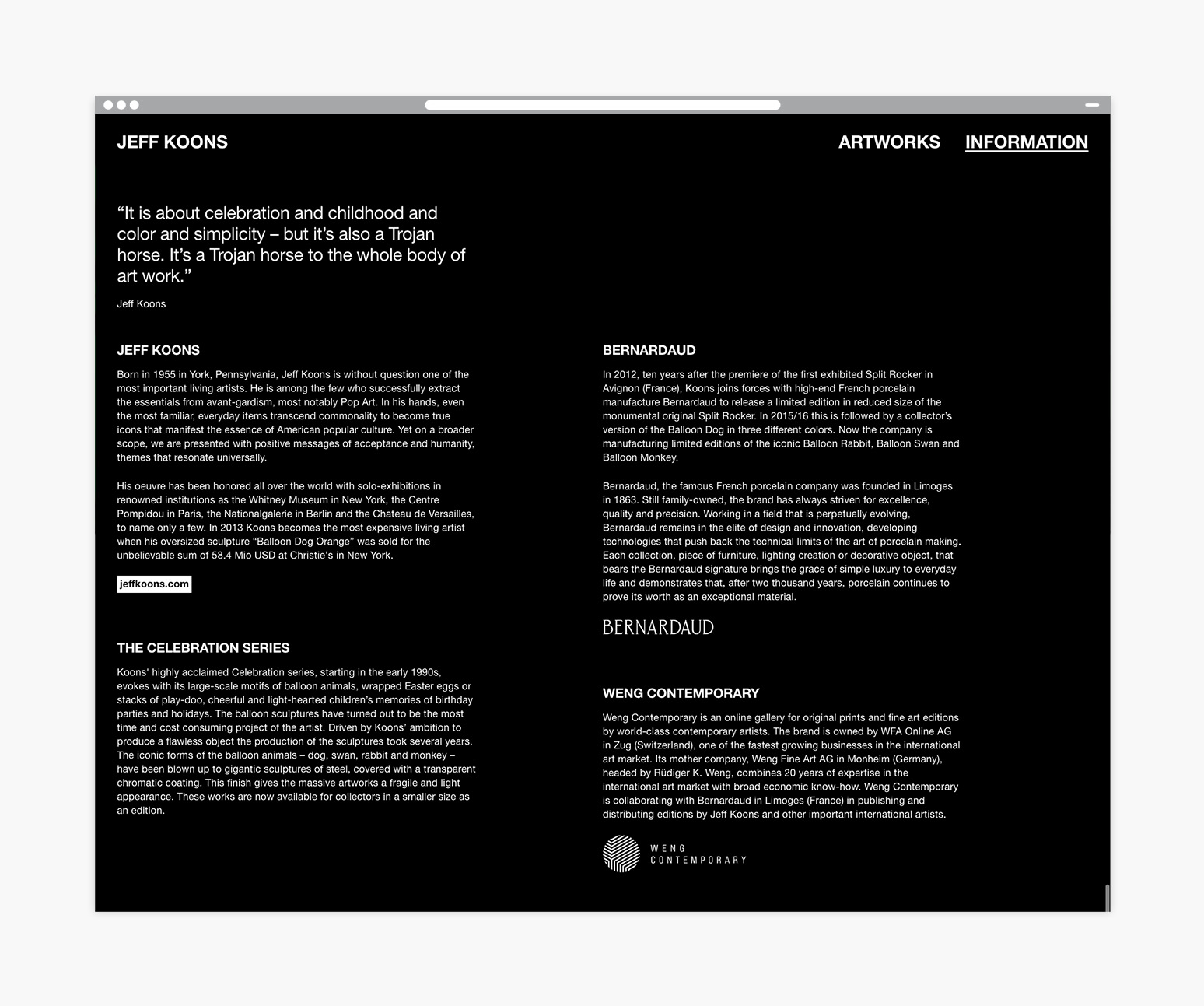 Jeff Koons's highly acclaimed Celebration series, which the artist started in the early 1990s, is instantly recognisable for its impeccably rendered large-scale shapes that evoke childhood memories of birthday parties and holidays. Driven by Koons's ambition to produce a flawless object, the creation of these gigantic steel sculptures takes years – with the signature shapes getting blown up and covered with a transparent chromatic coating to create a mirrored effect, while also appearing fragile and light. Some of these iconic figures are now available for collectors as smaller-size editions, created in collaboration with revered porcelain company Bernardaud, and sold through Weng Contemporary.
Koons's larger-than-life, pop-art style was the inspiration for the site. The homepage begins with an extreme close-up of one of the sculptures in an eye-catching red hue. As the user scrolls down, the image gradually zooms out to reveal first the full figure of the red Rabbit, then the complete menagerie of editions. As these pieces are about brightness and sudden joy, we wanted to avoid the understated or serene approach of a standard art catalogue.
The typography is bold and deliberately chunky, in line with the lettering that appears on the artist's many books. Our catchwords for this project were simplicity, playfulness and freshness, as a way to celebrate the shapes as beautiful objects within a clean white space. We also continued to play with scale throughout the site, and created a digital campaign which featured on esteemed art market site Artnet.