The M Project
Based in Jeddah, The M Project is an online boutique delivering contemporary fashion and accessories to an international clientele. Founded in 2014 by the Musallam sisters the site marked the first of its kind for the Saudi region, with the ambition of bringing a net-a-porter style experience to its affluent and style conscious inhabitants. Working with this innovative initiative from its inception, we were tasked with creating a fashion-forward brand identity, ecommerce website, packaging and stationery.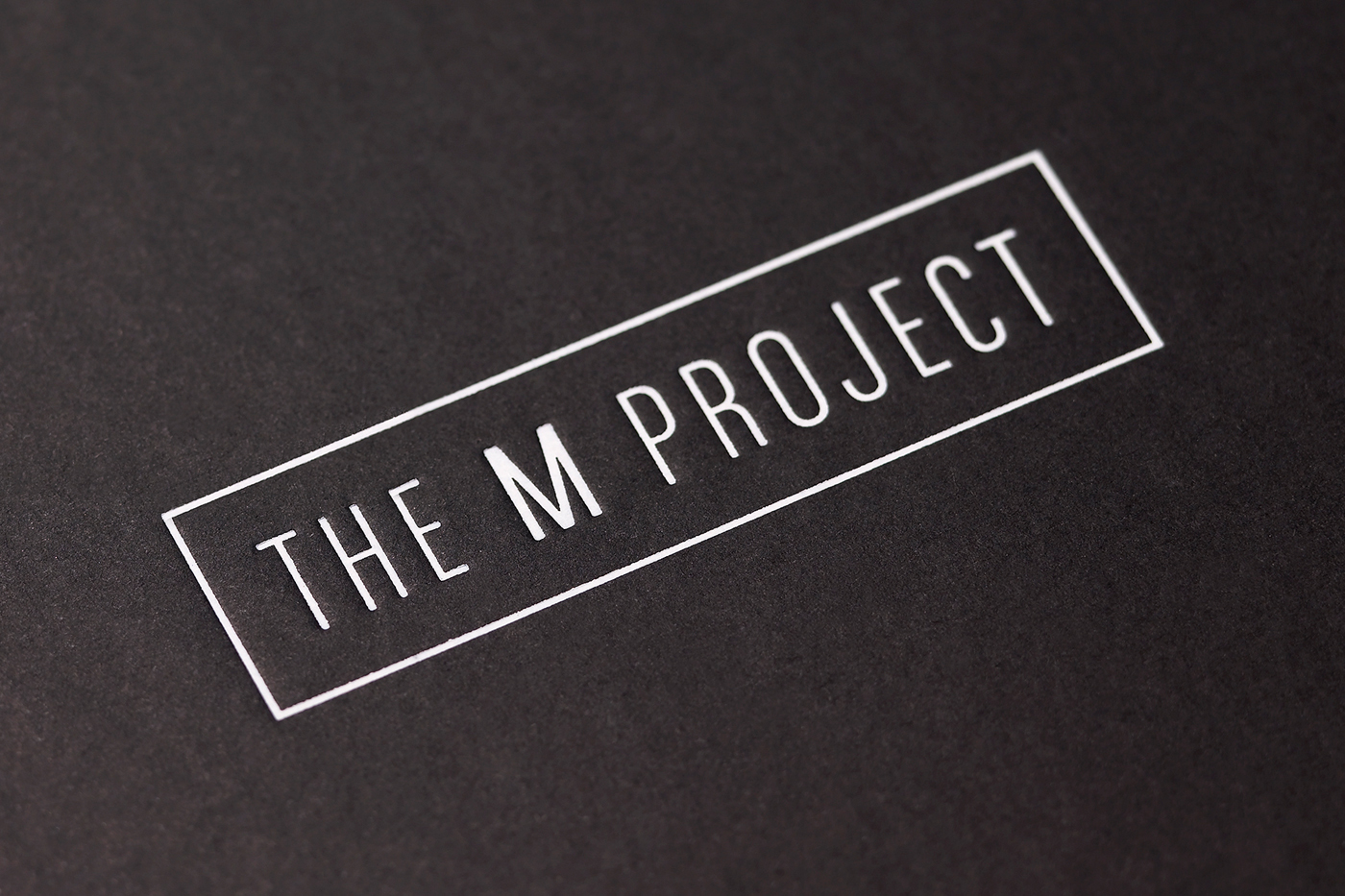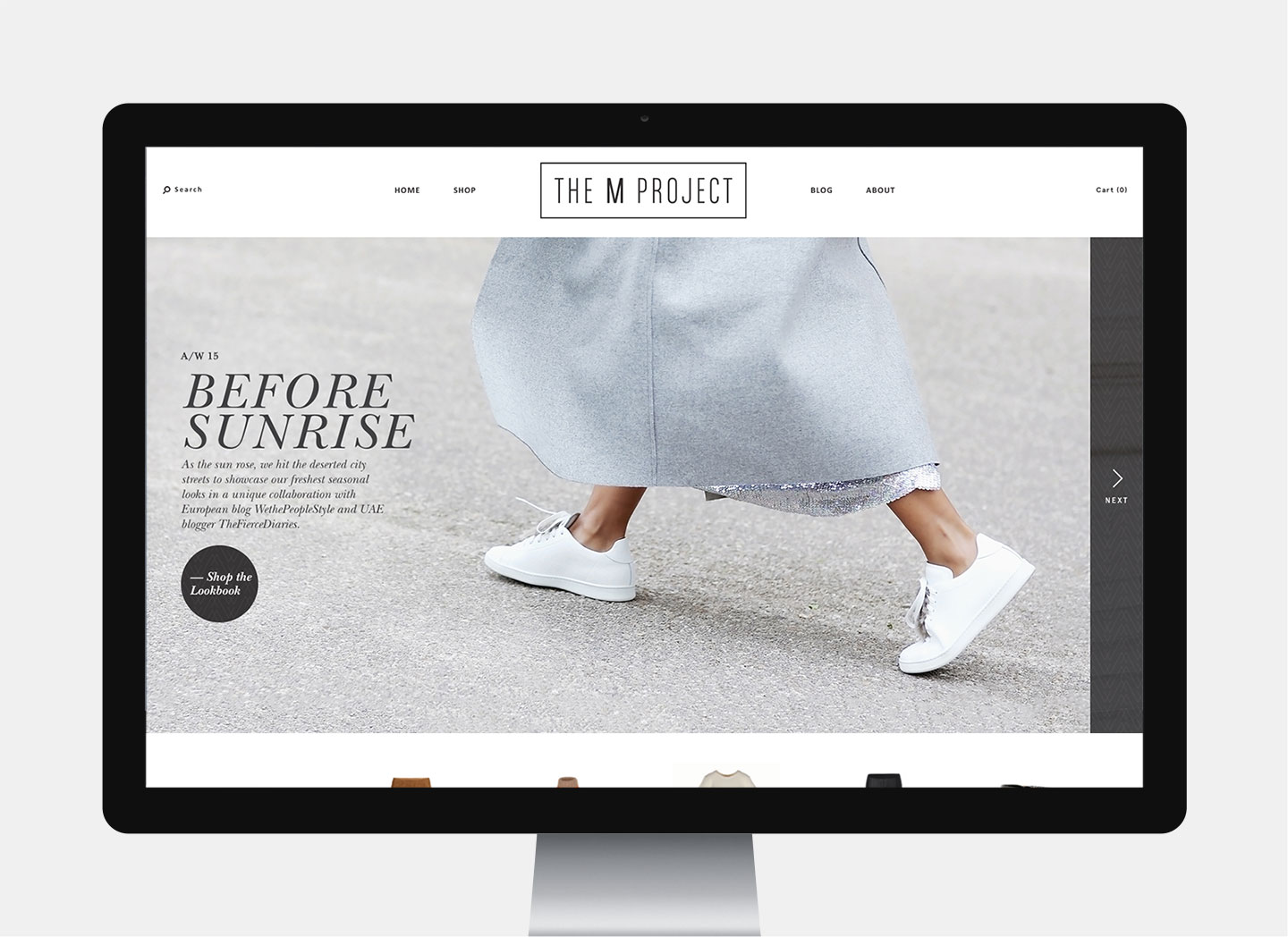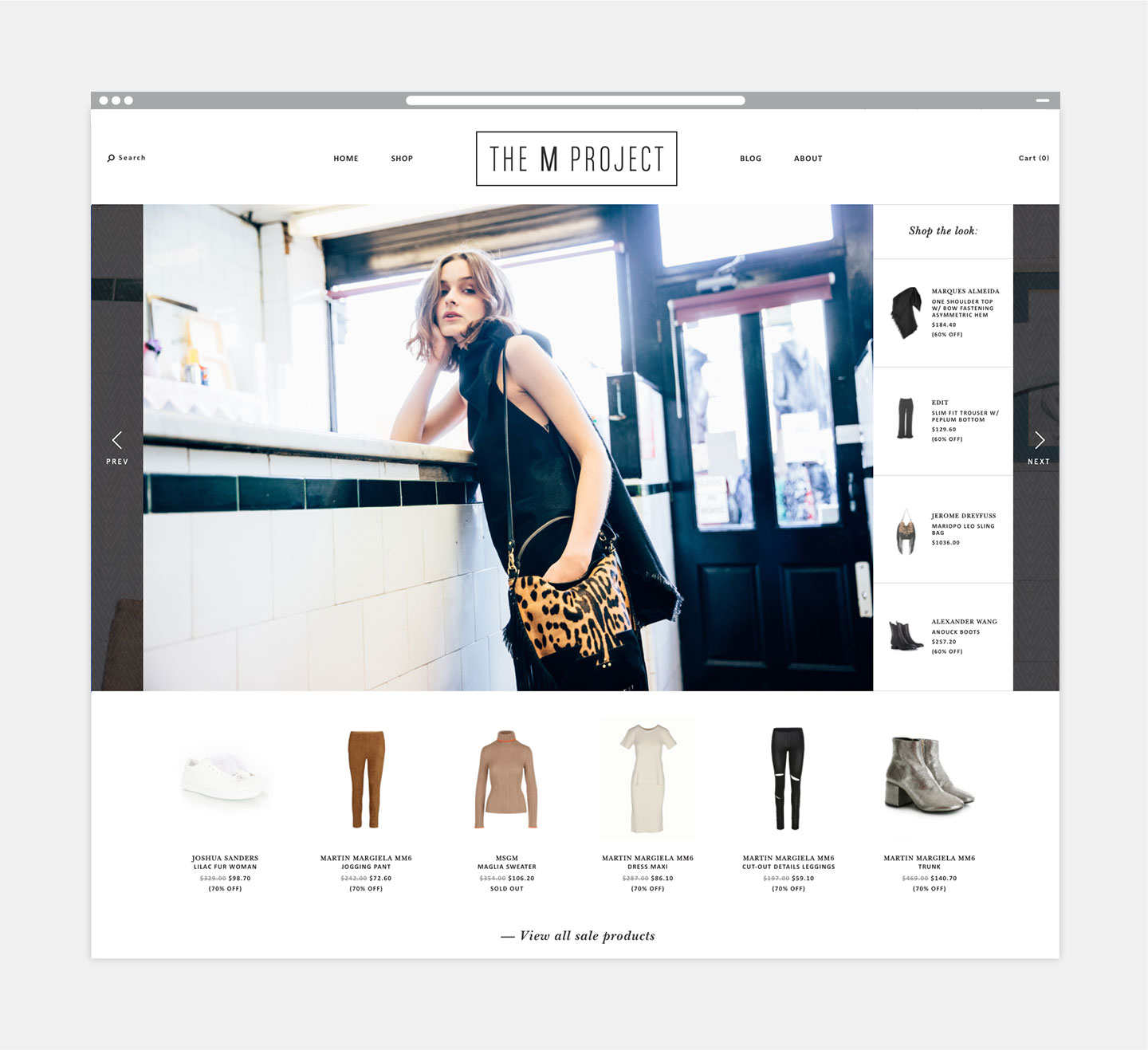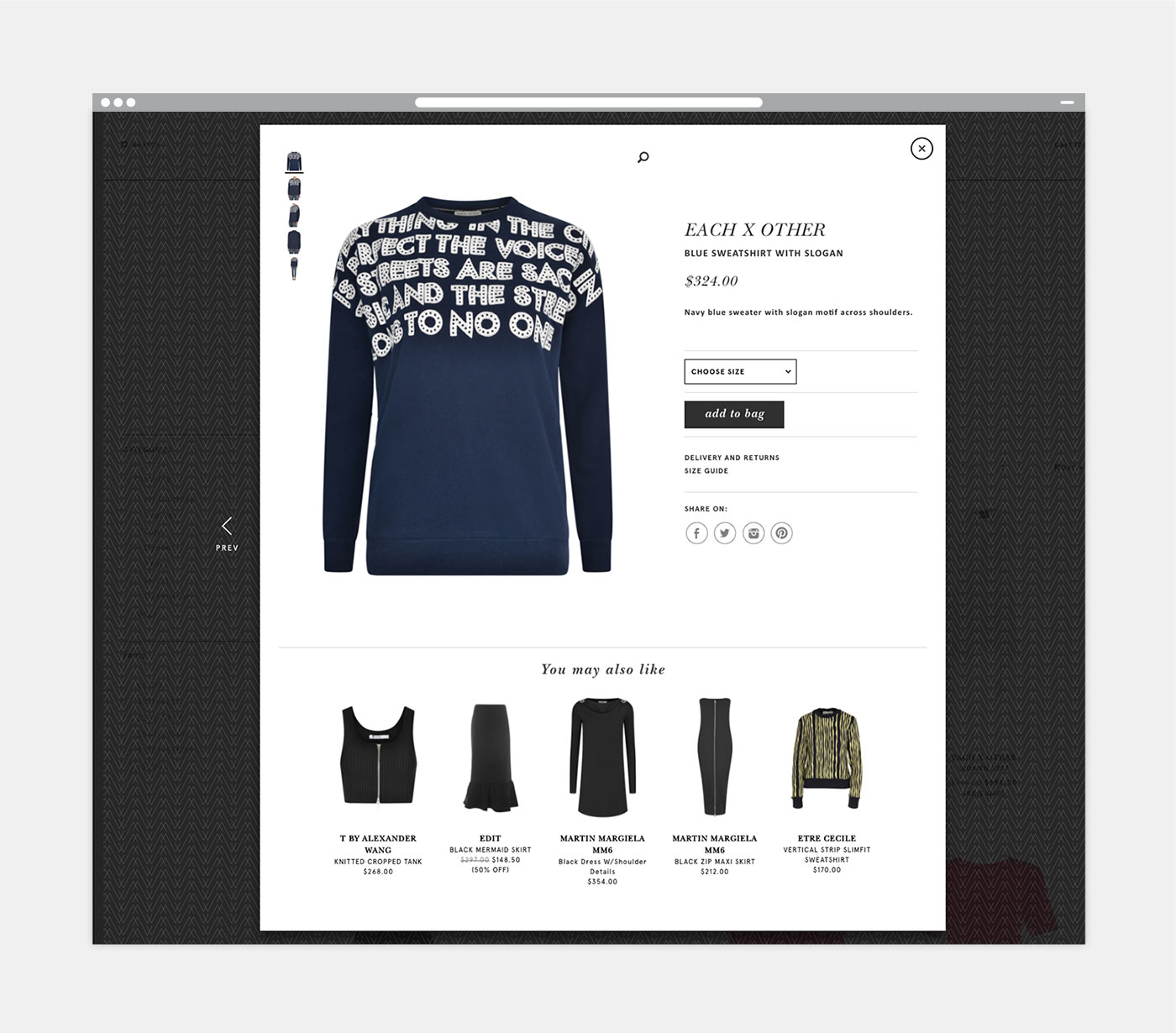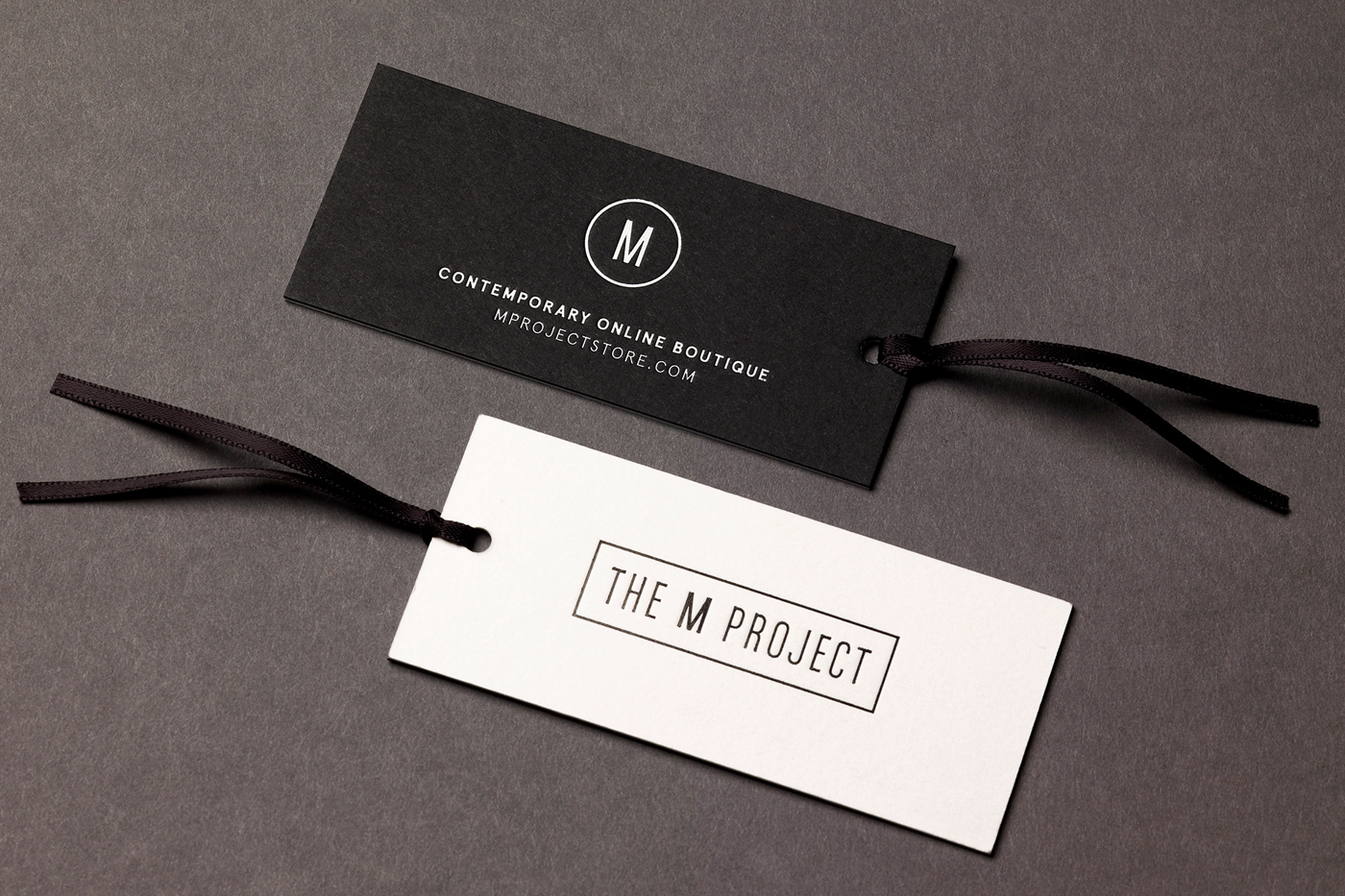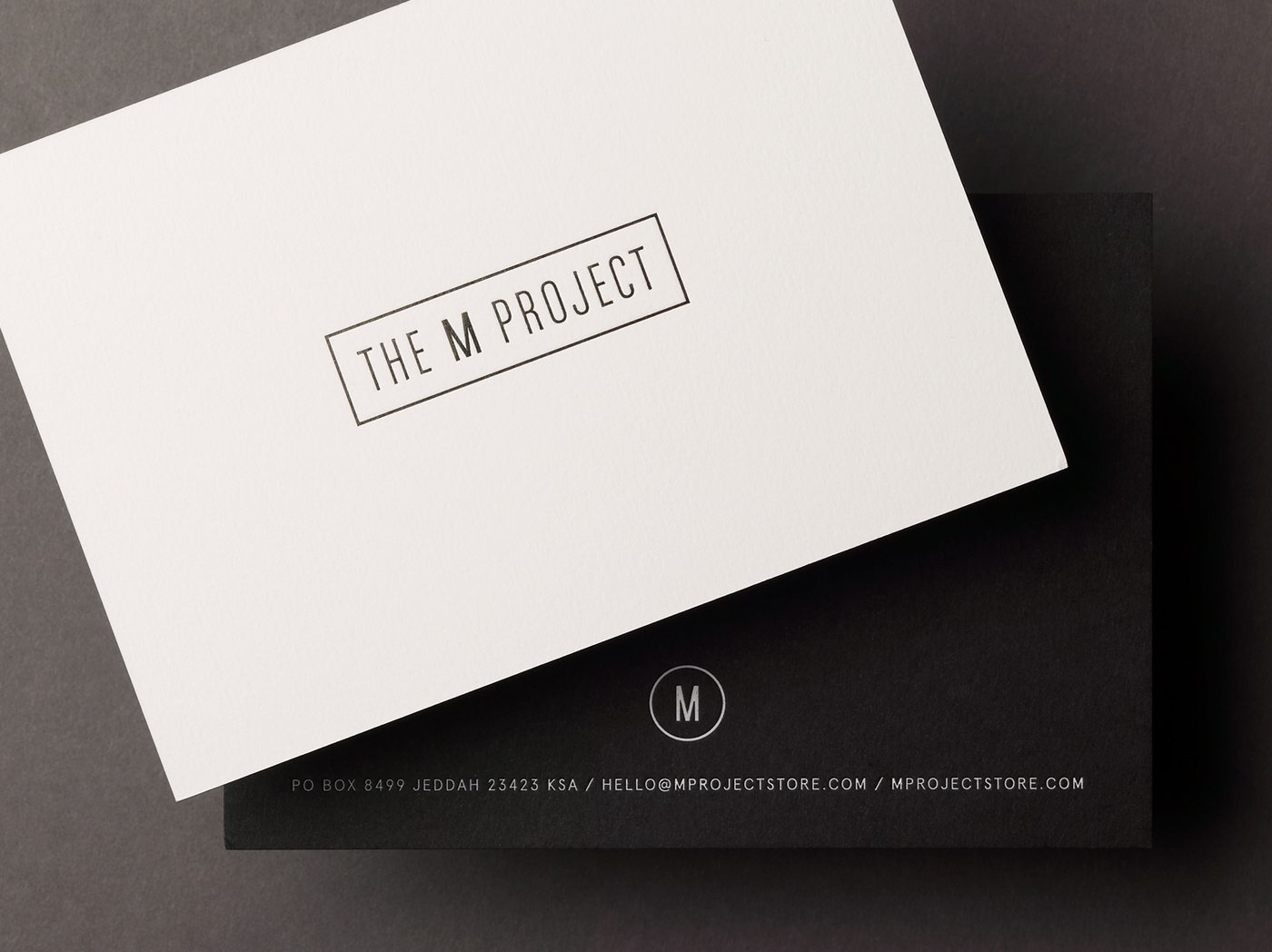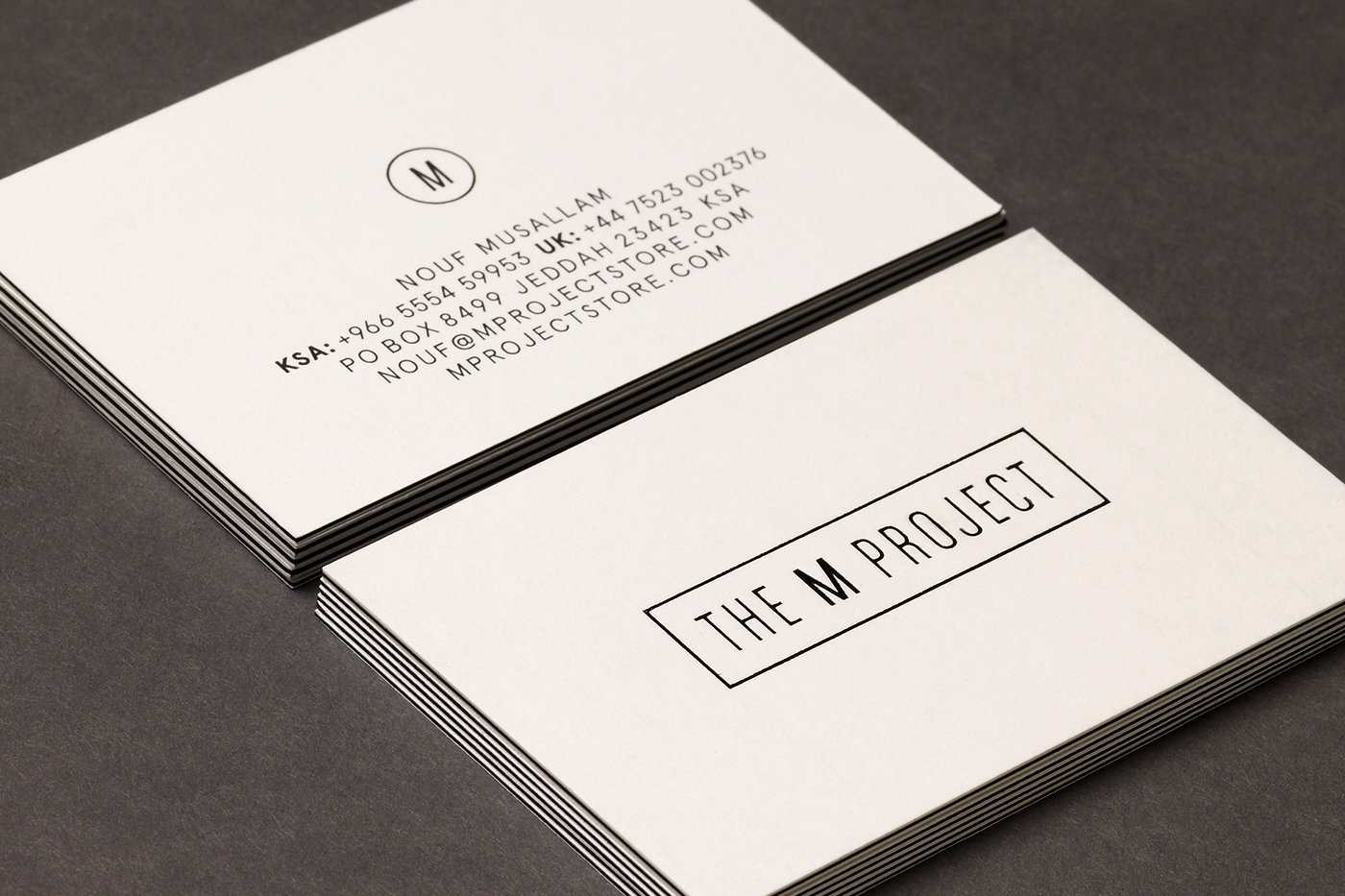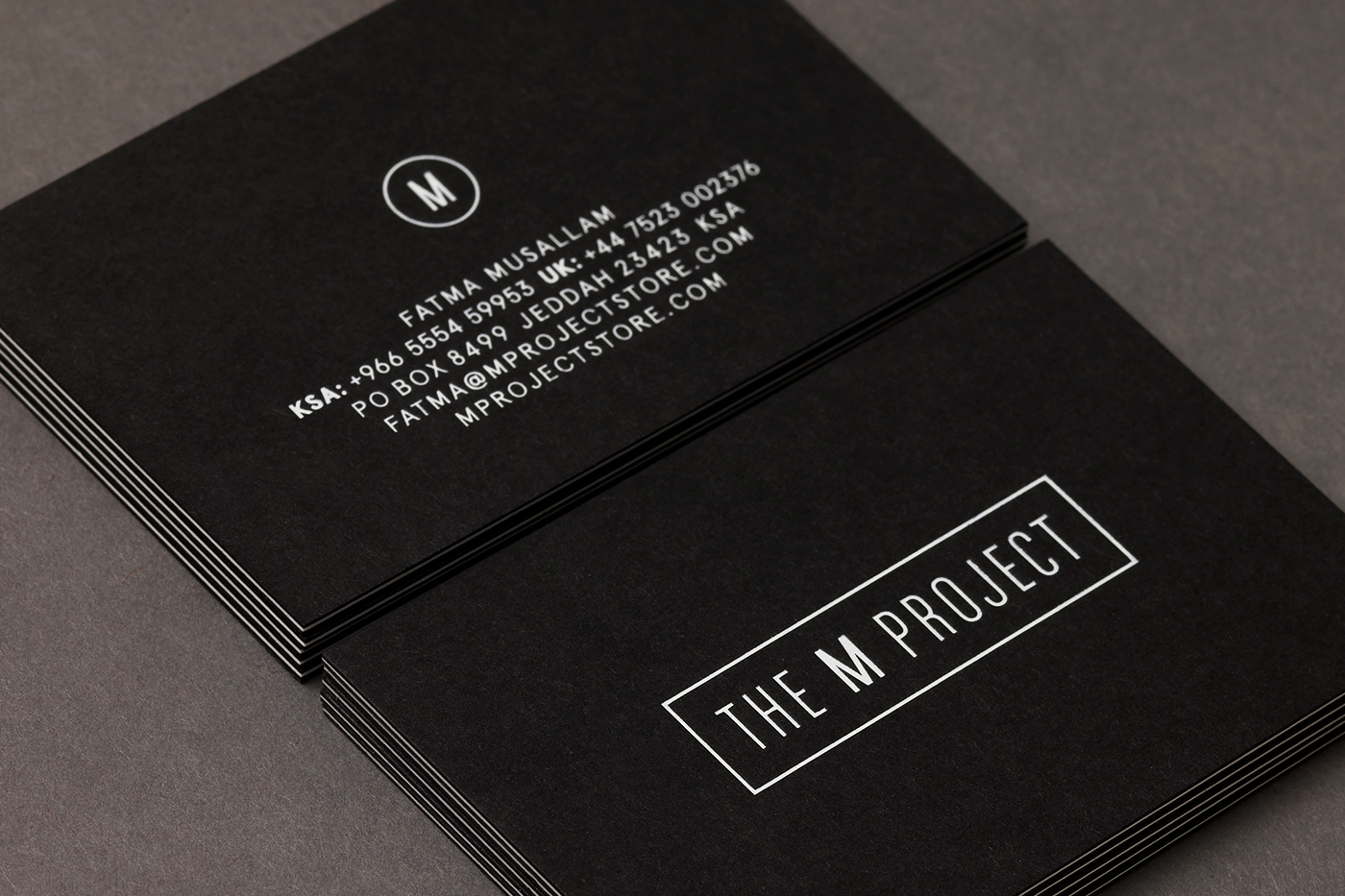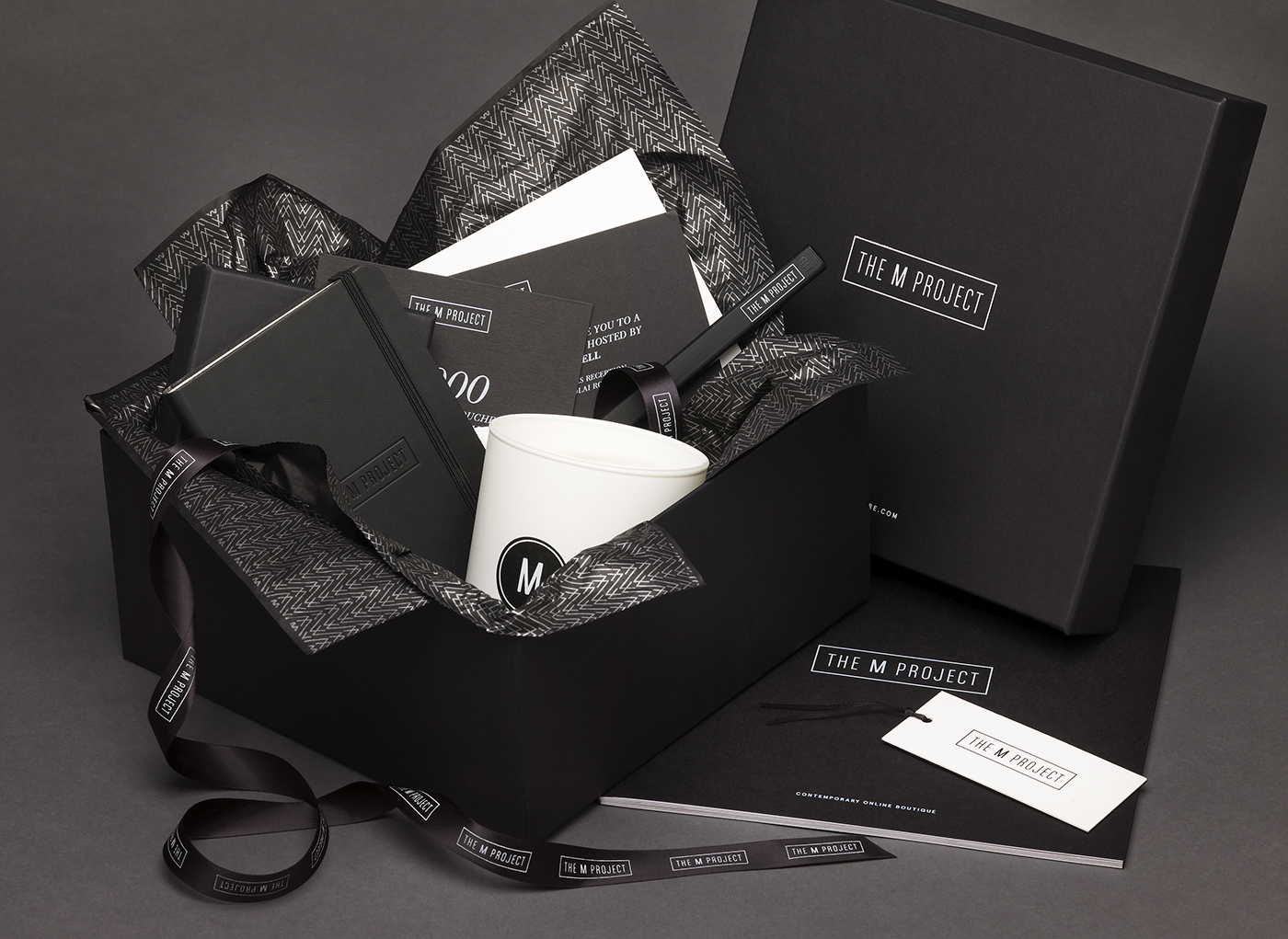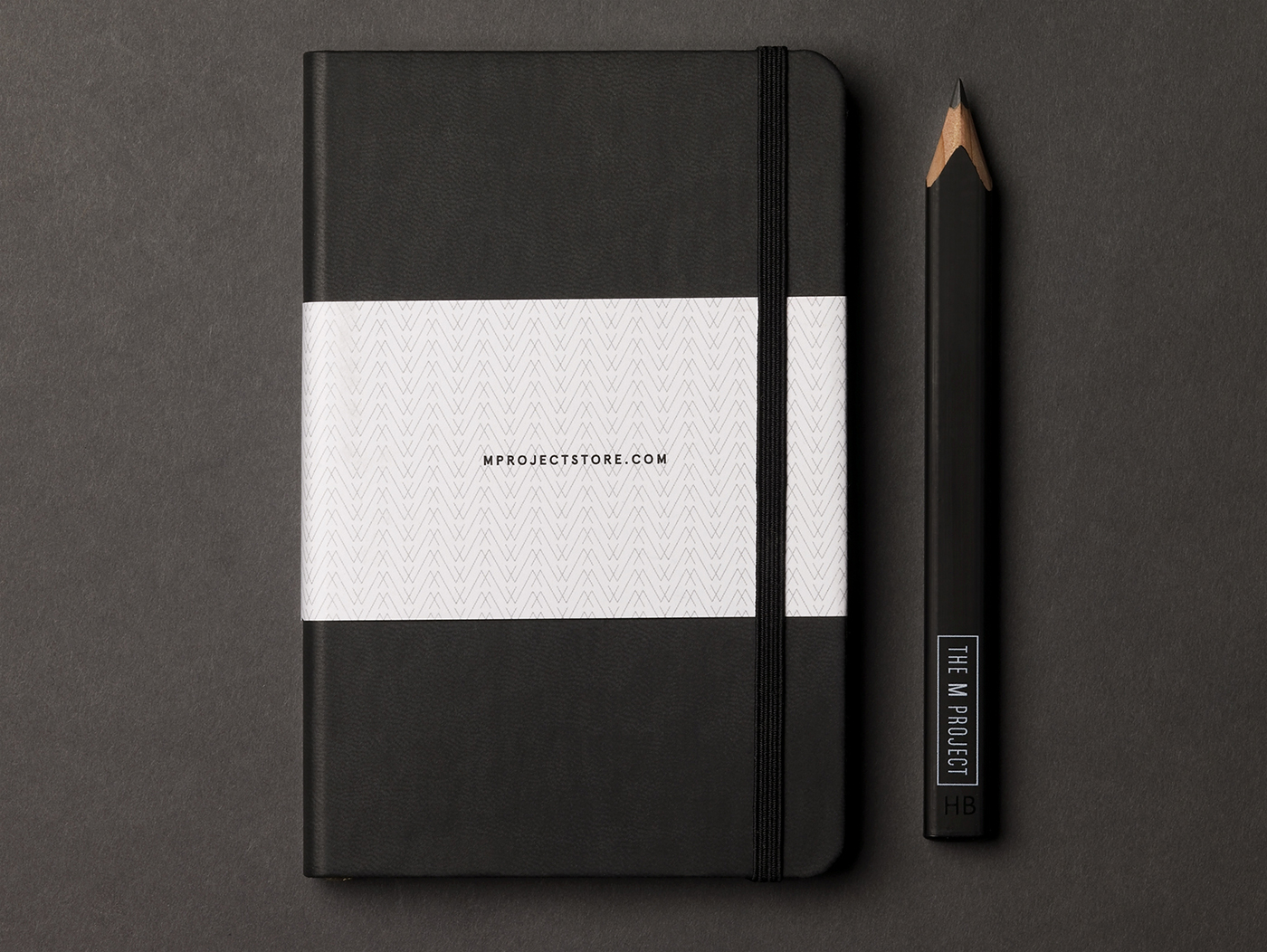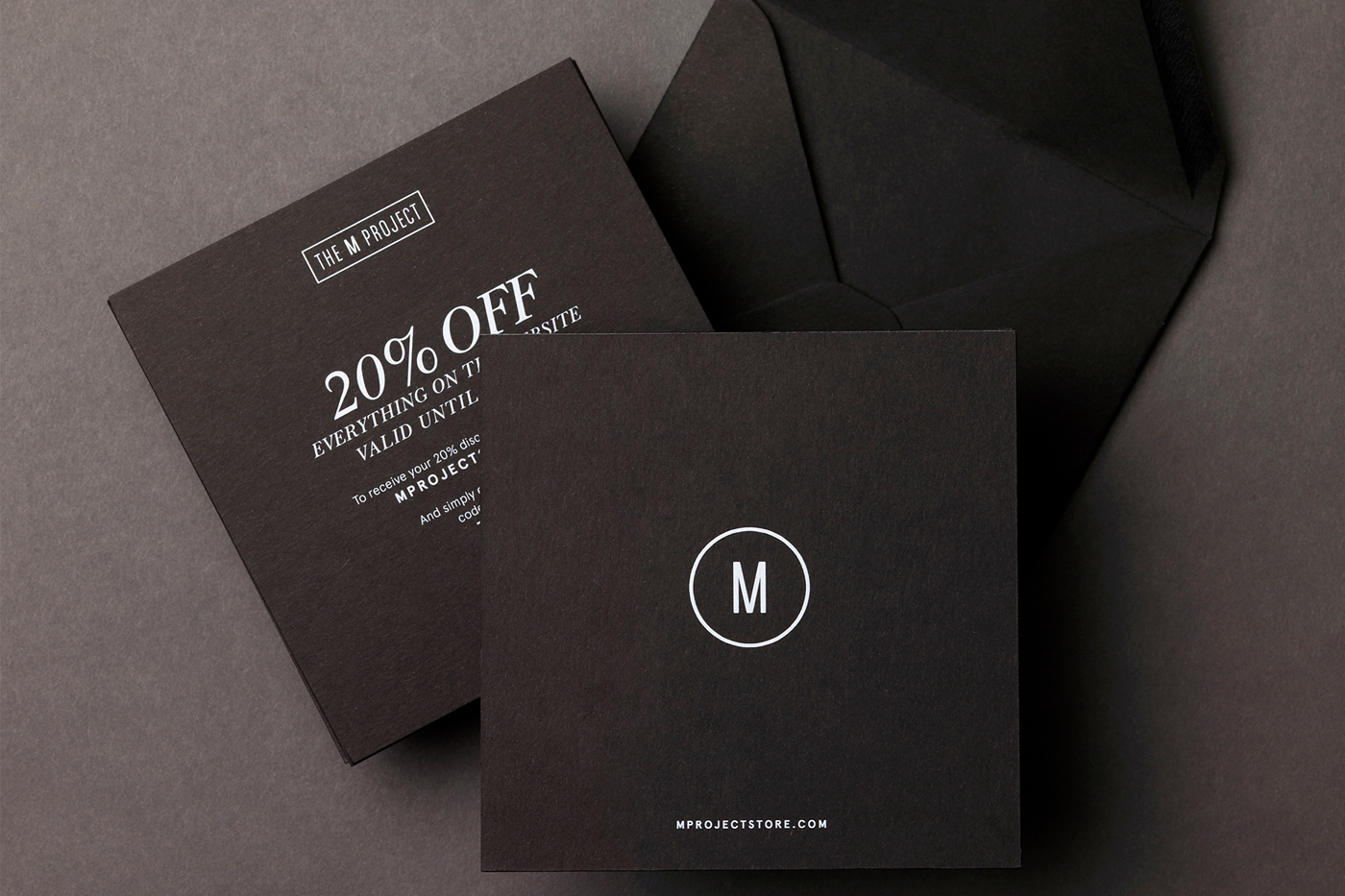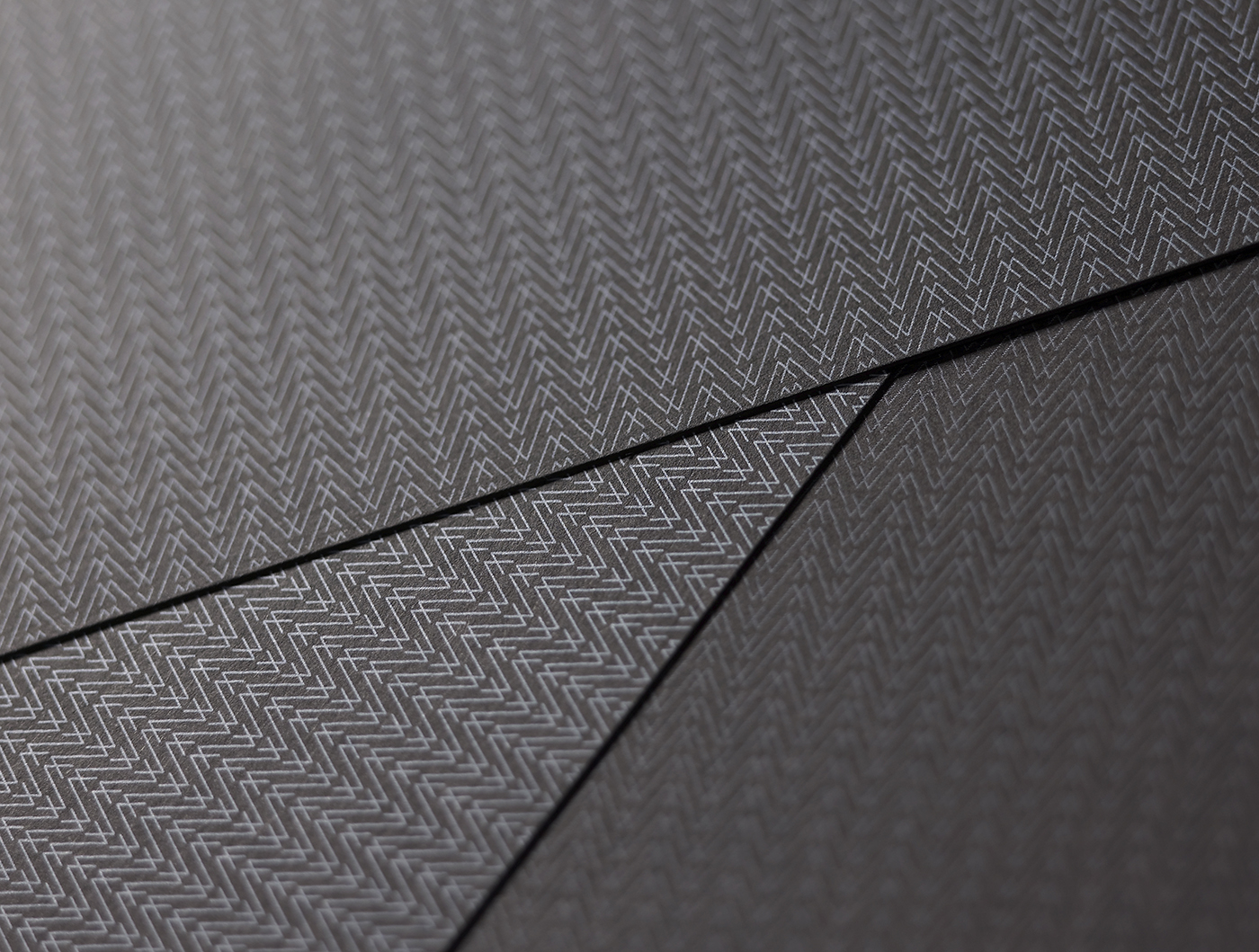 The sisters are united by their love of fashion, but each have a very distinctive style – one loves romantic silhouettes, the other favours an edgier look – resulting in a unique and eclectic collection, with each piece personally selected. It was this duality that came to influence the brand identity, with a monochrome aesthetic representing the two different but complimentary personalities.
The idea of a 'Project' was chosen to assert the entrepreneurial and experimental direction of the venture – an ever-evolving mix of products with an ongoing commitment to bringing the latest trends and best designers direct to its audience. The confident use of black and white, along with simple typographic styling and minimal layouts helped to capture this spirit and attitude, while also allowing the pieces themselves to add the colour to the brand.
We created a simple monogram using the initial 'M' – the mirroring nature of the letter working to emphasis the idea of both unity and contrast. Designed to act as a signature of quality and style, this provided a visual idea that was used to create a repeat pattern that helped to add interest and texture across branded items.
With an overall clean and uncluttered visual expression, the use of materials and finishes throughout packaging and stationery were key in communicating the luxurious quality and high price points of the pieces on sale. Heavy embossed stocks, subtle metallic inks and carefully selected trimmings all came together to create a tactile nature and elevate the experience of receiving and unwrapping purchases.
For the website itself, we wanted to combine the luxury of a boutique shopping with the convenience of online commerce – creating an online experience that was simple and functional, while also evocative of the sisters' sense of style.
Our solution was a homepage featuring an editorial fashion story that could be updated regularly. The fashion-shoot images accompanying these stories are arranged in a mood-board style, sometimes overlapping, with a parallax scroll effect. These cover stories sat below a full-screen fashion video that introduced this exciting new initiative with a bang.
We ensured the shop itself was clean and easy to use, with items that can be bought via a pop-up overlay style, similar to an Instagram wall. Aware that the core Middle Eastern audience are heavy mobile and social media users, we ensured the site is full of responsive elements, alongside everything else required for a fully professional shop – including product slideshows, related products up-sells, inventory management, email transactions, discounts and other incentives.
We used Snipcart as an intuitive and powerful drop-in tool for processing online payments securely and easily. Taking it one step further, we customised the Snipcart theme so that it would appear seamlessly as a part of the site's look and feel (having picked up on this, Snipcart will be featuring the site as a case study in how to get the most out of their shopping-cart tool).
We also created visual assets for Twitter, Facebook and Instagram, bringing the social media presence in line with the overall brand aesthetic, as well as producing a launch gift which was sent out to xxxx. This containing high end subtly branded items as well as exclusive offers for use on the site, encouraging positive PR and word of mouth recognition through sharing on social media and style bloggers.