MiCA
MiCA is a new development by US-based Henry Street Partners, located in the Logan Square area of Chicago. On the Northwest side of the city, in one of trendiest up and coming neighbourhoods, the development is made up of two residences offering luxurious but affordable rentals, linked by an open court with outdoor space and amenities for both residents and the local community. We were tasked with defining a positioning for the development and bringing it to life across all aspects of communication – from naming and brand identity, to web design, marketing materials and content.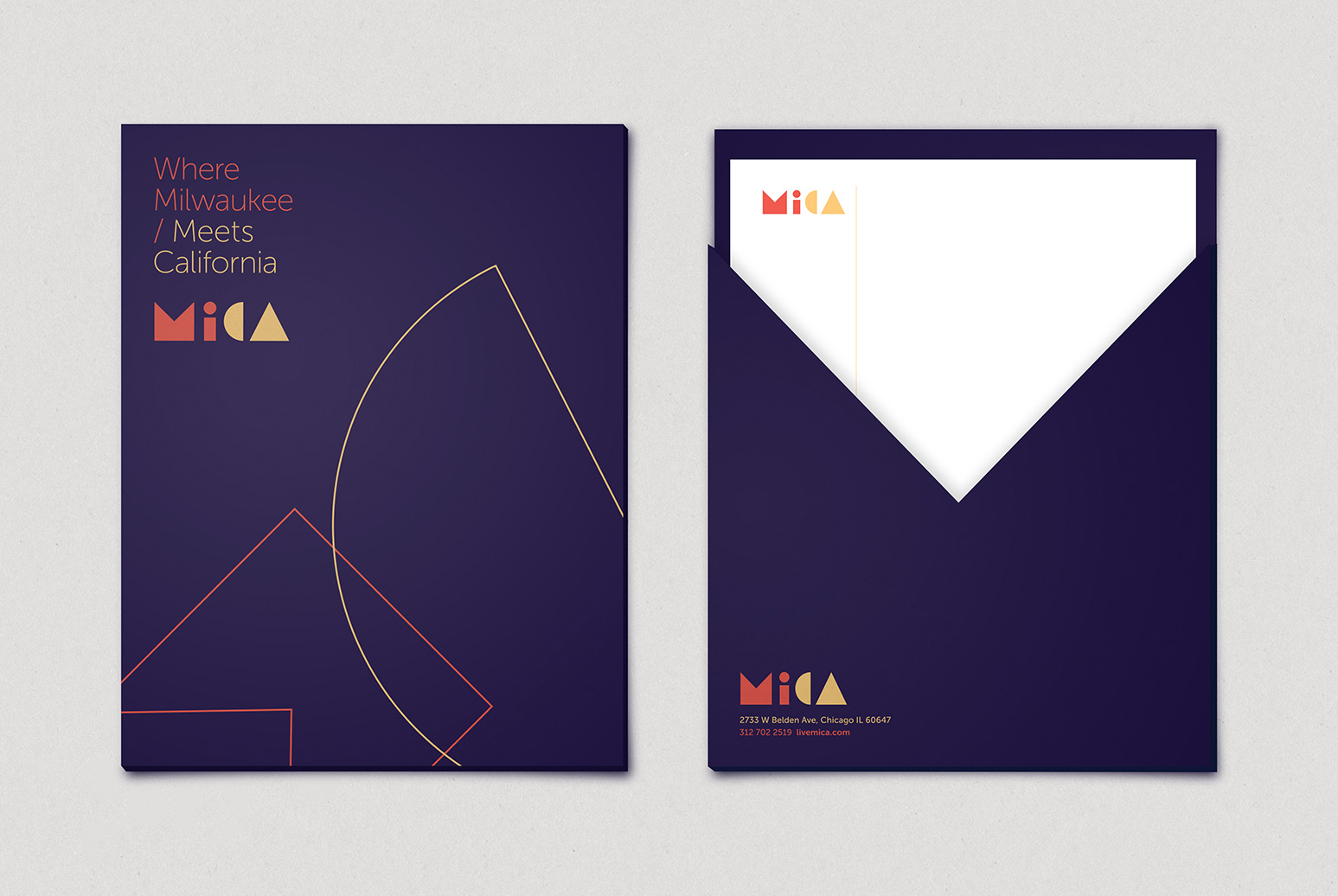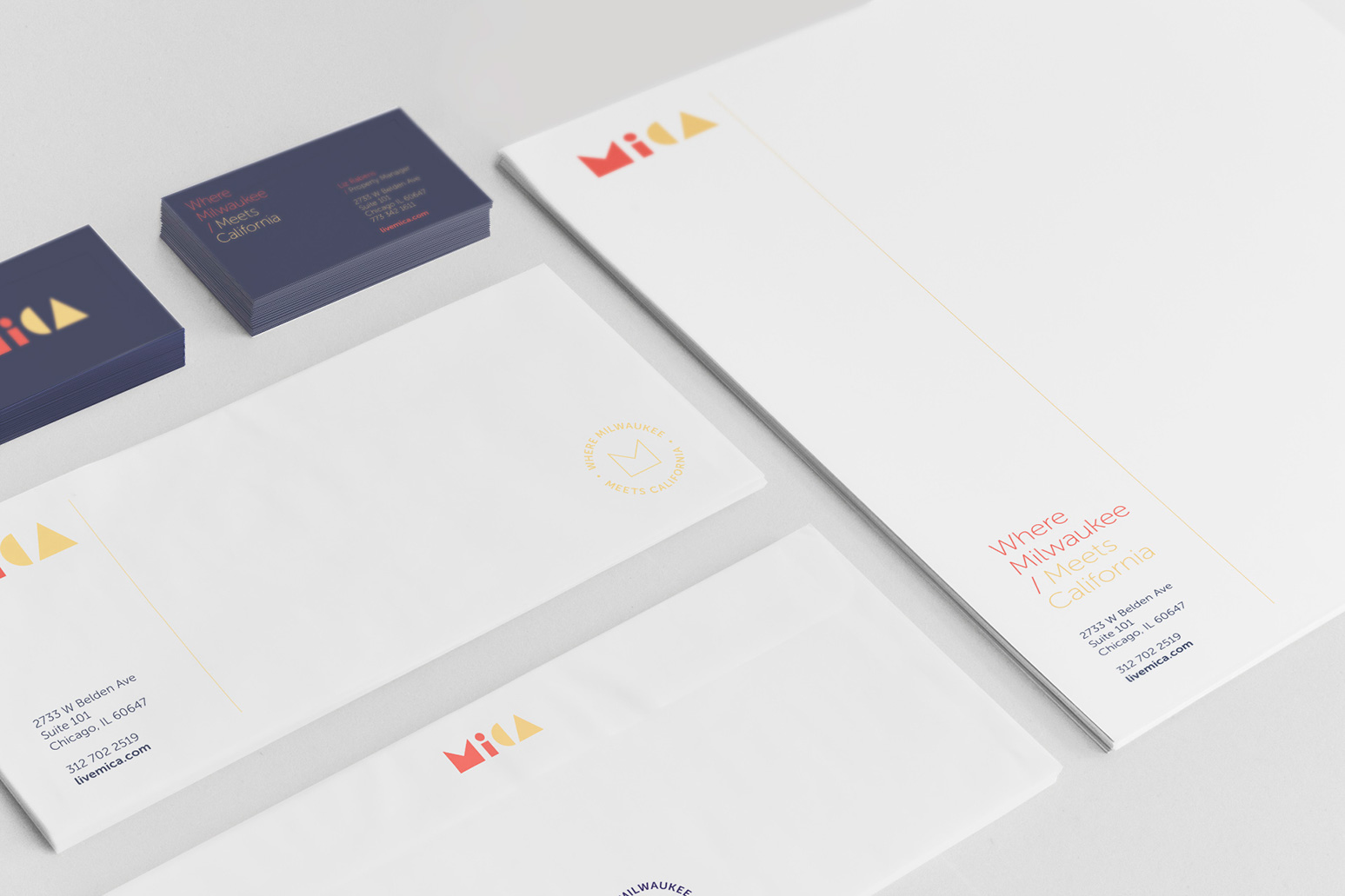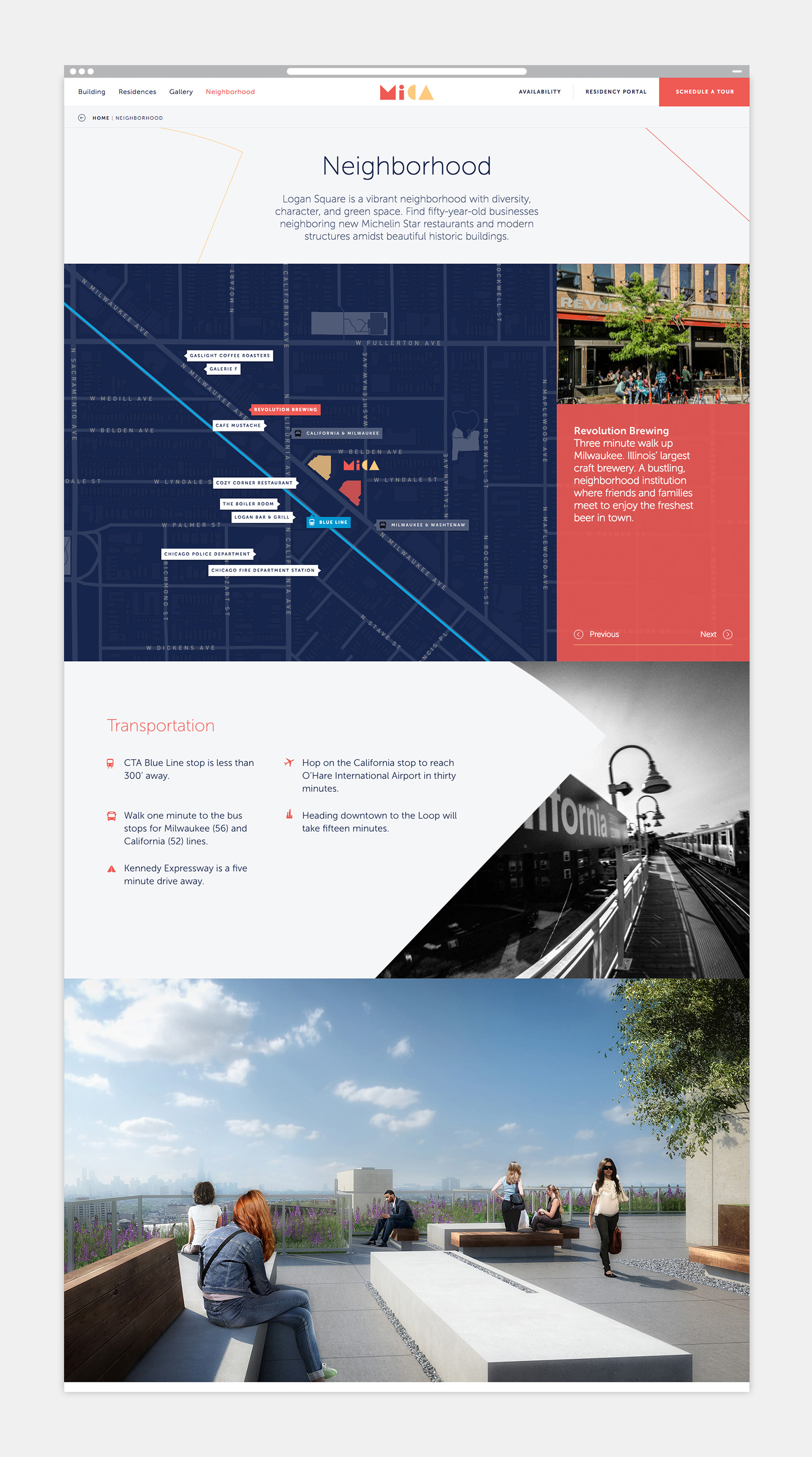 In an area rife with construction, we wanted to uncover what made this development unique. So with an empty site as our starting point, we set out to understand not only the inspiration behind the architecture, but the people who it was hoped would live in and enjoy the space, as well as the past, present and future of the local area and community.

Keen to avoid any potential sensitivity around gentrification, we felt it important to demonstrate that the development would strengthen the local community, build upon its heritage and uphold its ideals – appealing to an audience of young professionals who are socially and environmentally conscientious and with a passion for exploration and discovery.
With this in mind, the location of the site itself provided the source of inspiration for the driving idea behind the brand. Its position, at the intersection of Milwaukee and California Avenues, marks a thoroughfare that has long brought prosperity and cultural diversity to the area – from the historic plank road to today's network of transport links.

Combining the names of the two avenues to form 'MiCA' we created not only a name for the development but a new term of reference for the neighbourhood, describing a place that will come to mark the meeting of all Logan Square has to offer. Where heritage meets new horizons, where commerce meets creativity, where life meets living – all 'where Milwaukee meets California'. A concept that formed the basis of a distinctive tone of voice used to drive marketing content and provide solid direction for the visual execution.
The graphic style of the brand identity takes influence from the modernist style of architecture, inspired by Mies van der Rohe, along with the unique footprint of the development created by its location, the two buildings and adjoining court. Simple and iconic, the shapes within the logo form the building blocks of a contemporary visual language.

With a design aesthetic that reflects the quality and style of the development, we created an online platform that confidently exposes the key selling points of MiCA – highlighting the breadth of amenities at a glance as well as allowing users to delve deeper into life in the area, while clearly detailing specifications and commercial information.