Nadour
We created an identity and a web presence for this unique collection of contemporary art from the Arab world and Iran. The non-commercial collection is regularly updated with acquisitions hand-picked by the collection's owner and curator.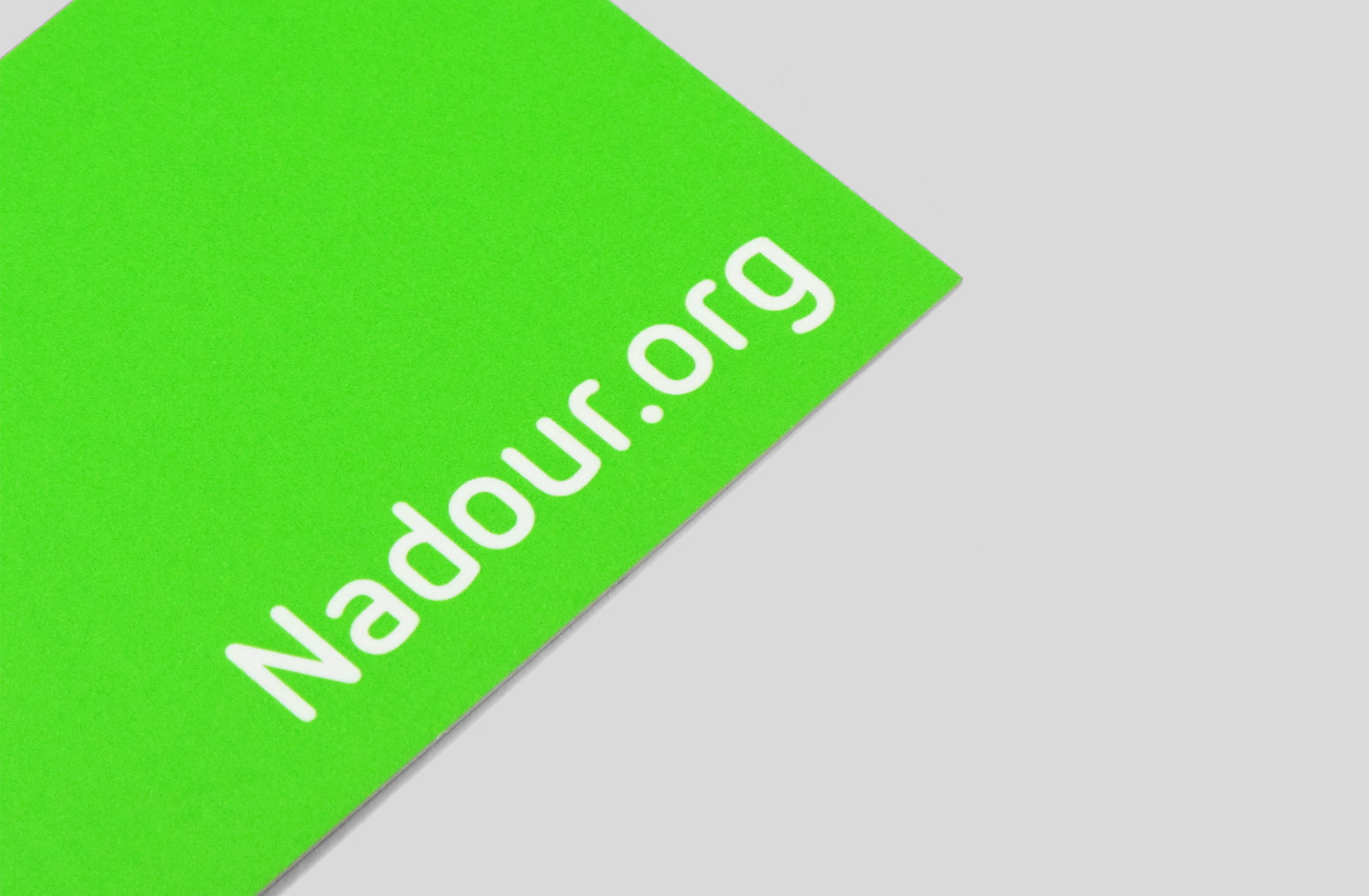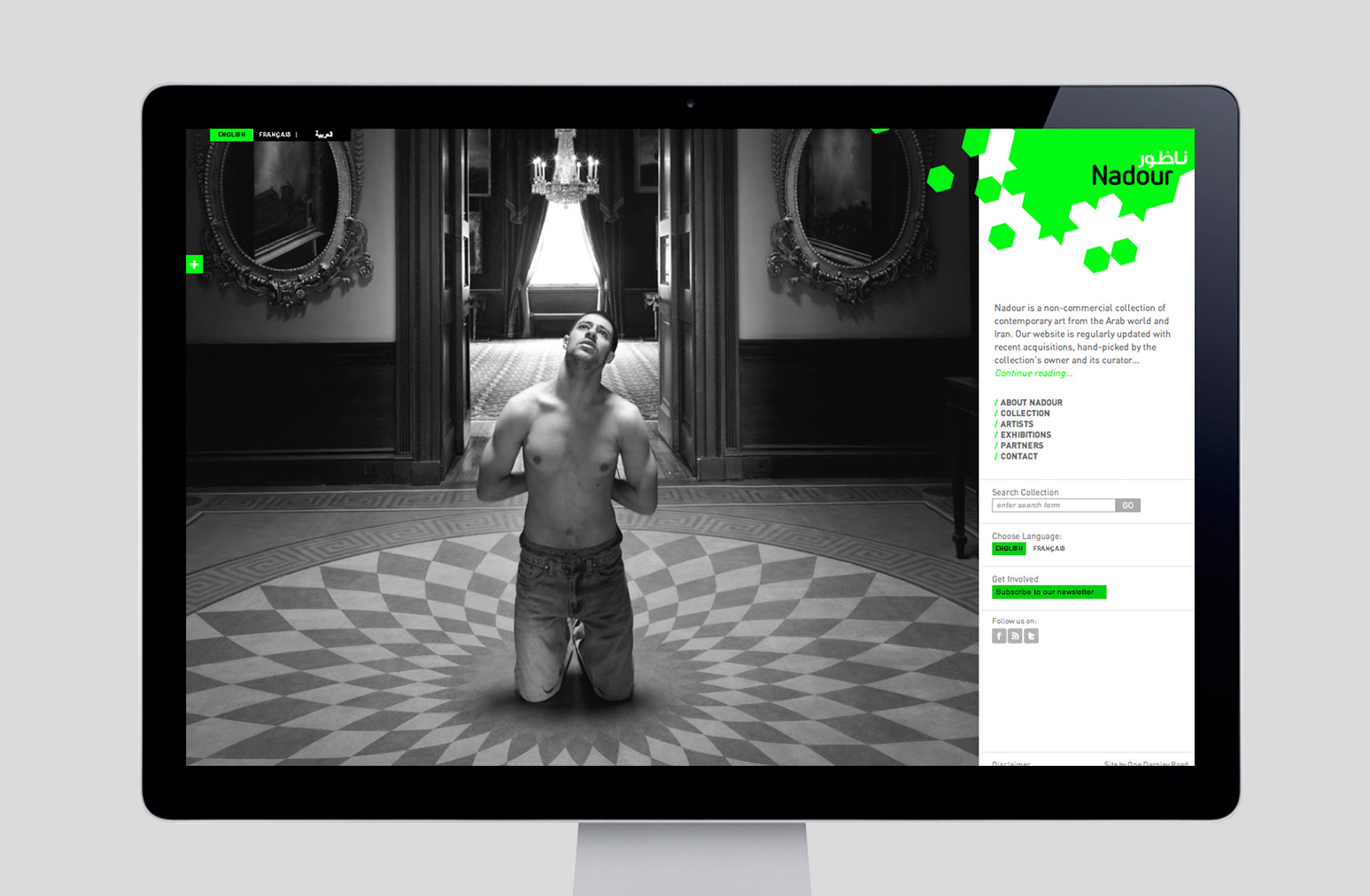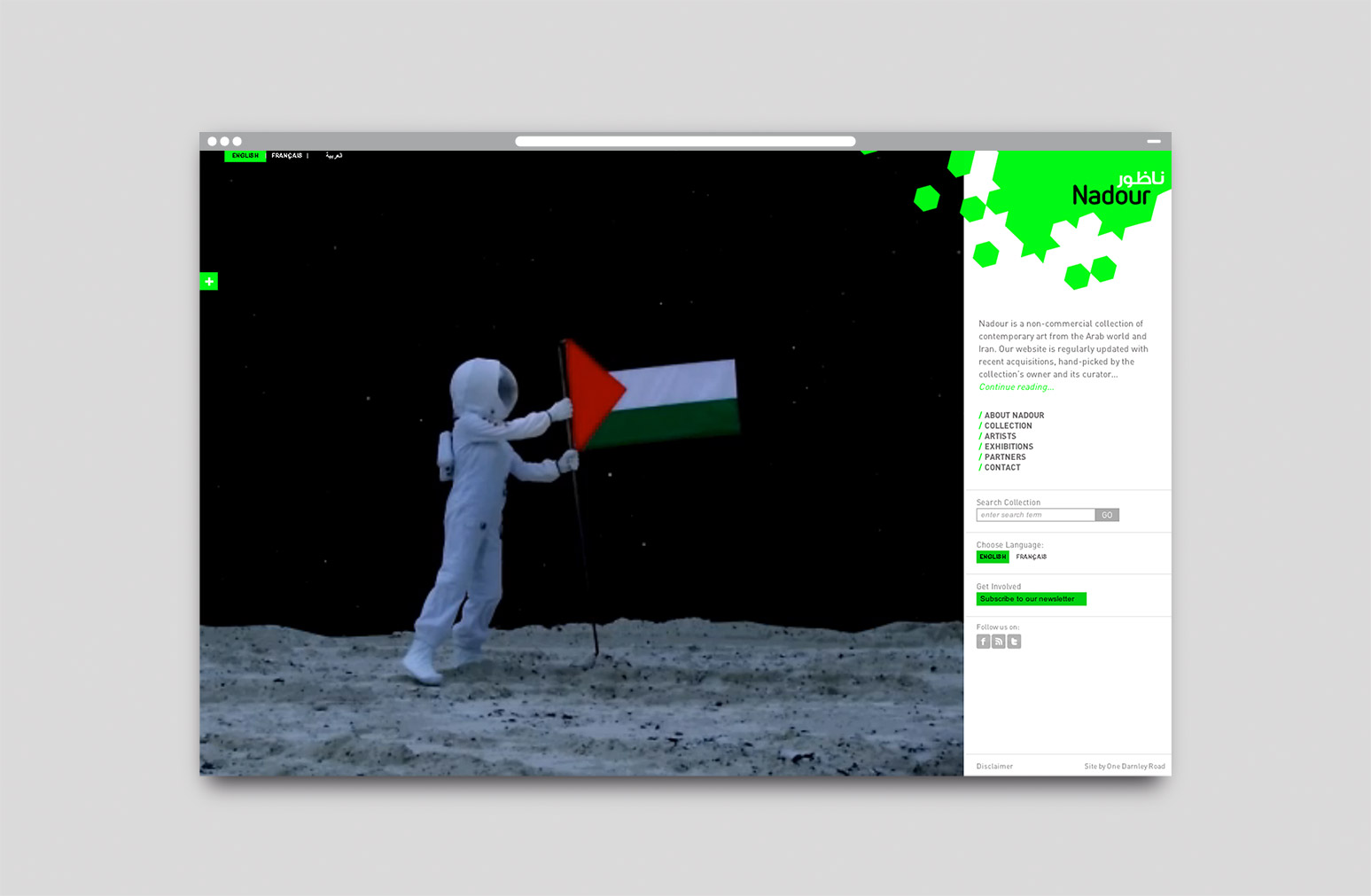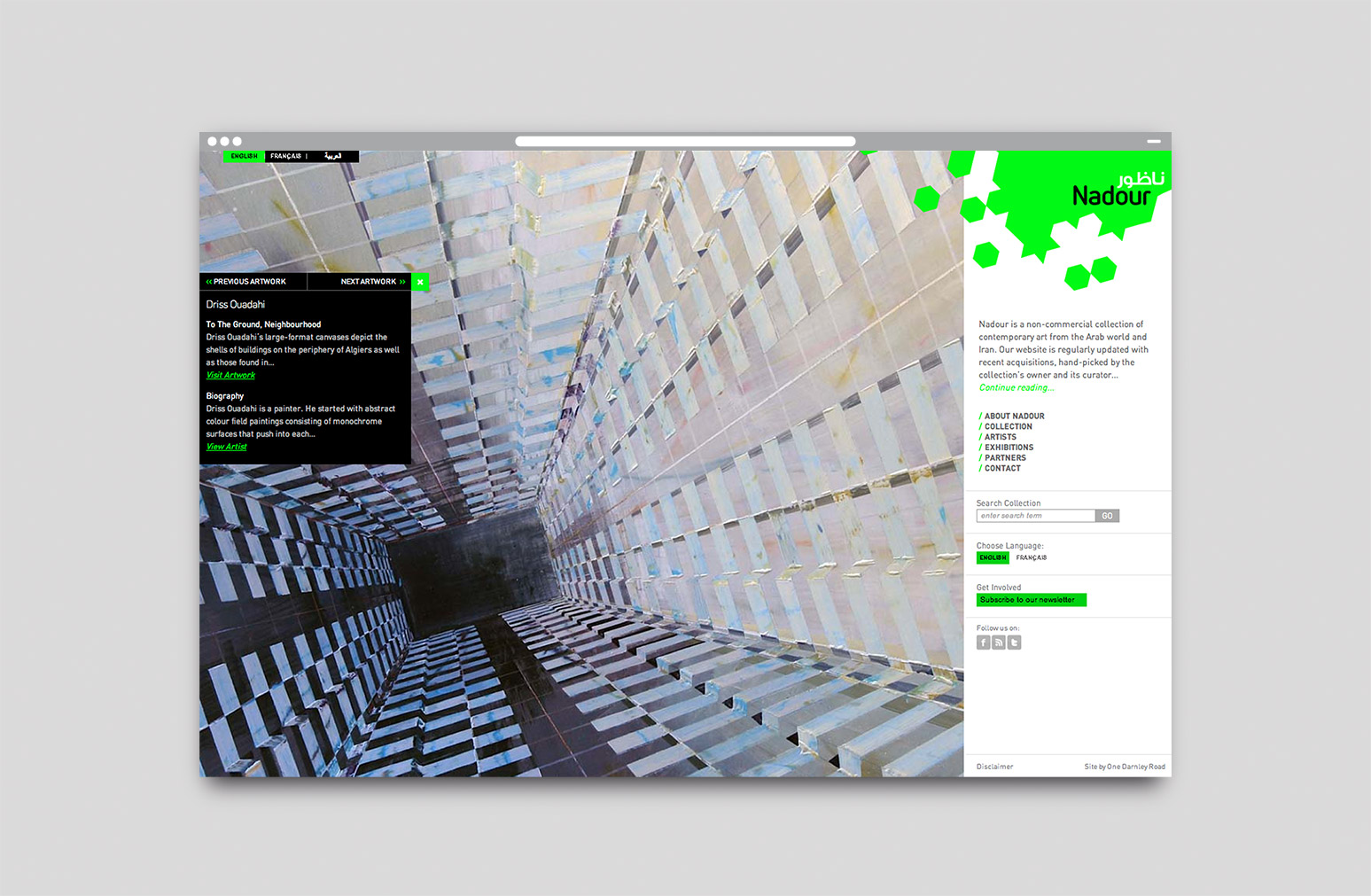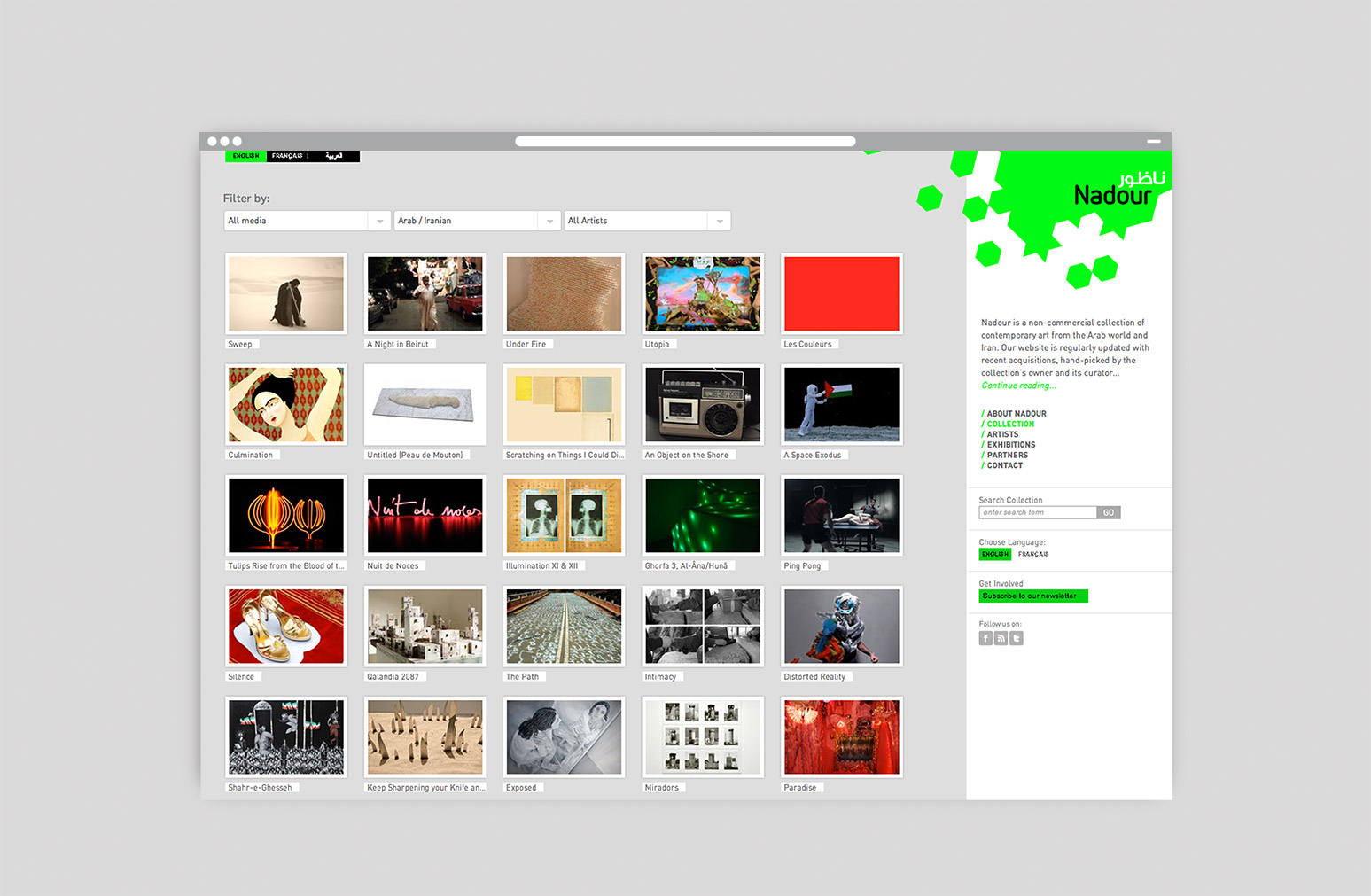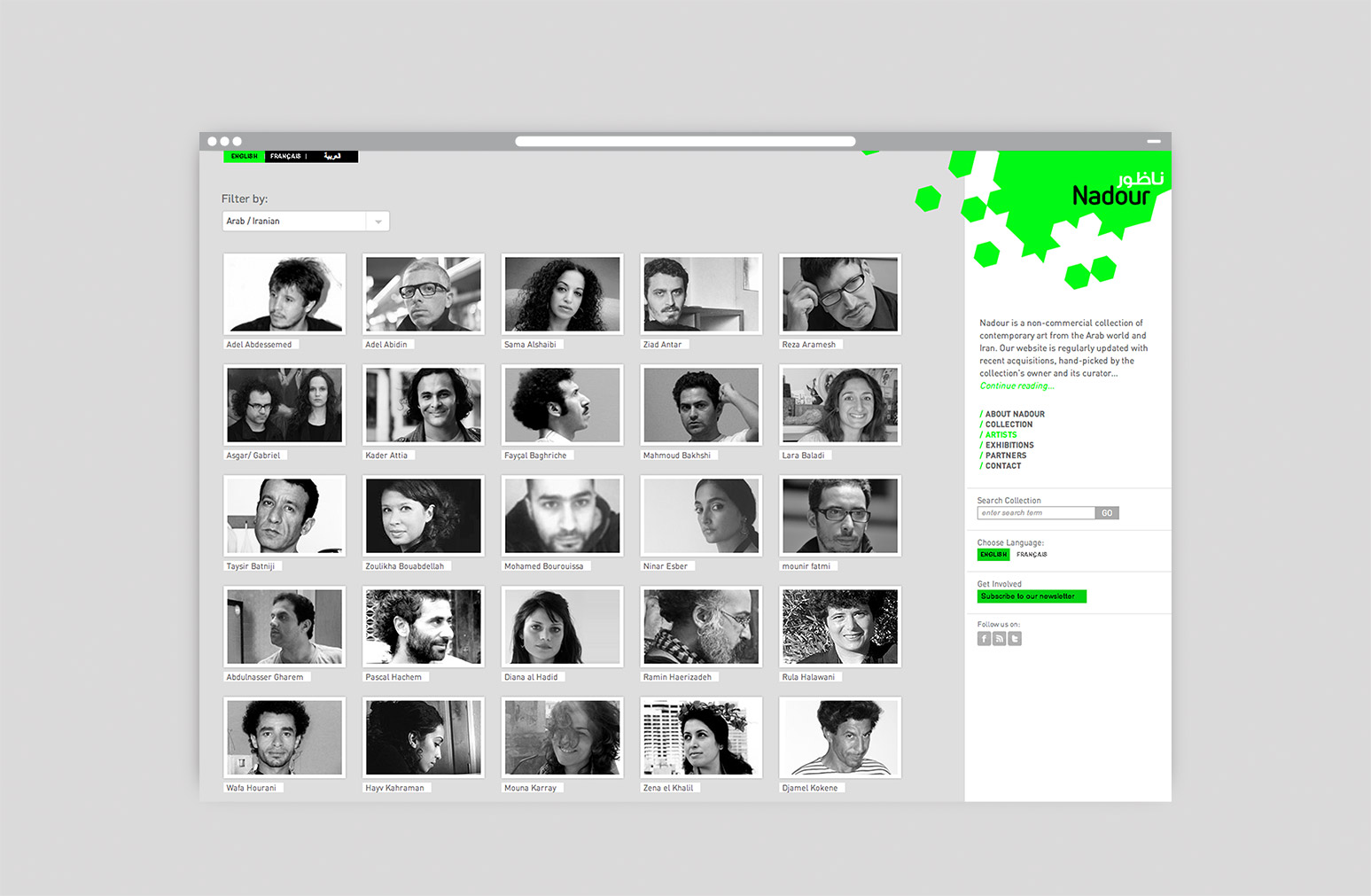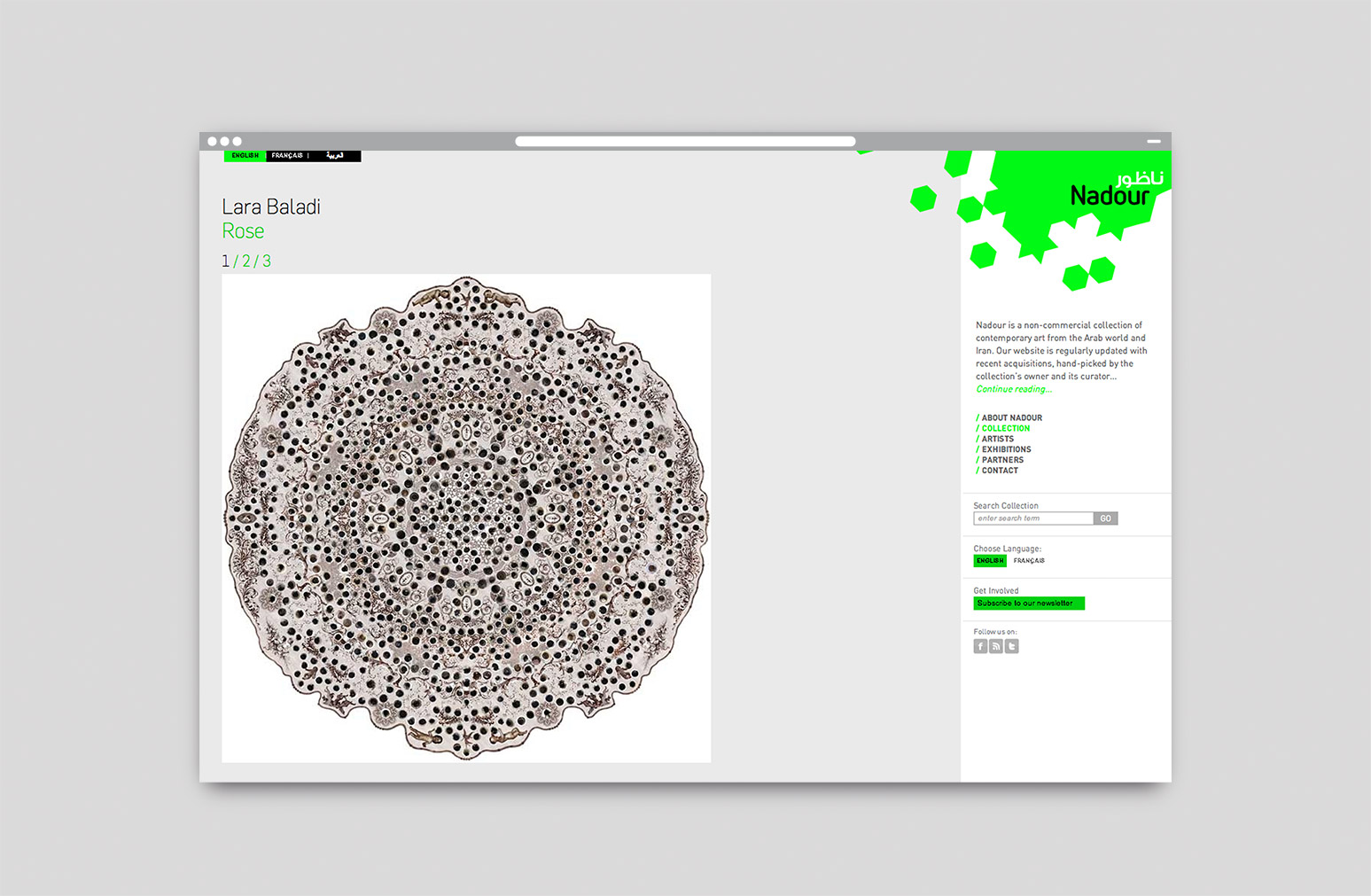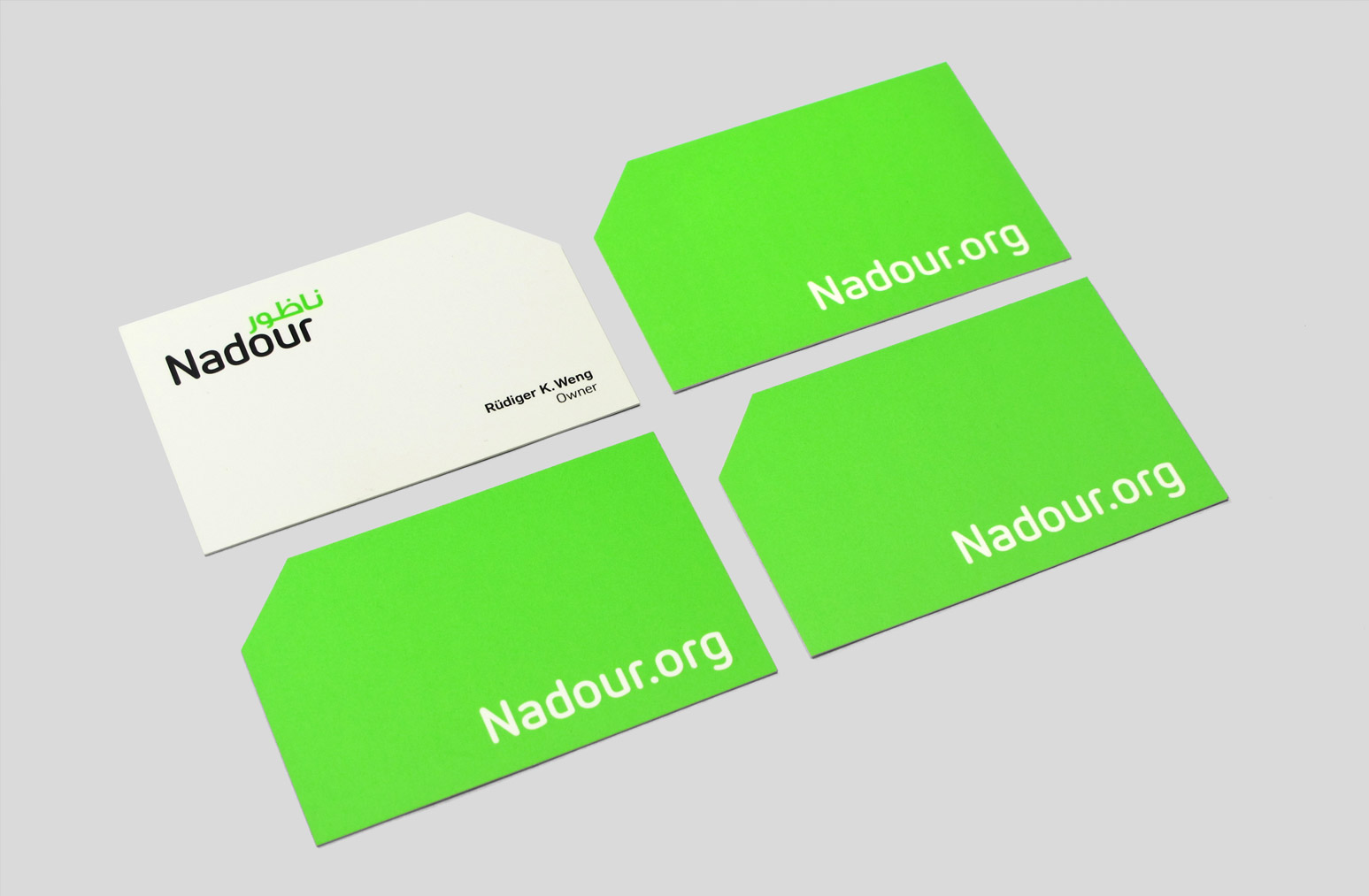 Our challenge was to create a brand and a website for Nadour that would allow them to easily share their collection with the world, and so provide a strong online presence for artworks that might otherwise be overlooked. We decided to use a vivid contemporary palette with designs inspired by traditional Arabic geometric decoration, creating a look for the site that is clean, fresh and lets the work speak for itself, but still has a recognisably Arabic feel.
The site is 100% content managed by the client and allows them to upload new work and background information every month. We also created a html email template to allow the curators to notify the audience when a new artwork is added to the collection. The site is available in English, French and Arabic.
"Working with 1DR was an exciting experience for us. They provided creative, intelligent solutions with passion and a sharp eye for detail. All delivered on time and on budget. Wiring their payment was one of the rare occasions when I enjoyed paying an invoice!" -
Rüdiger K. Weng, Owner, Nadour