James Oswald Trilogy
When we took on our first commission from Penguin, James Oswald was not yet a household name. A debut author with the potential for success across a series of novels, the publishers wanted striking outdoor adverts, to be used as part of a national campaign. Penguin were keen to set Oswald apart from other crime writers, and to position the books as thrilling, but also entertaining.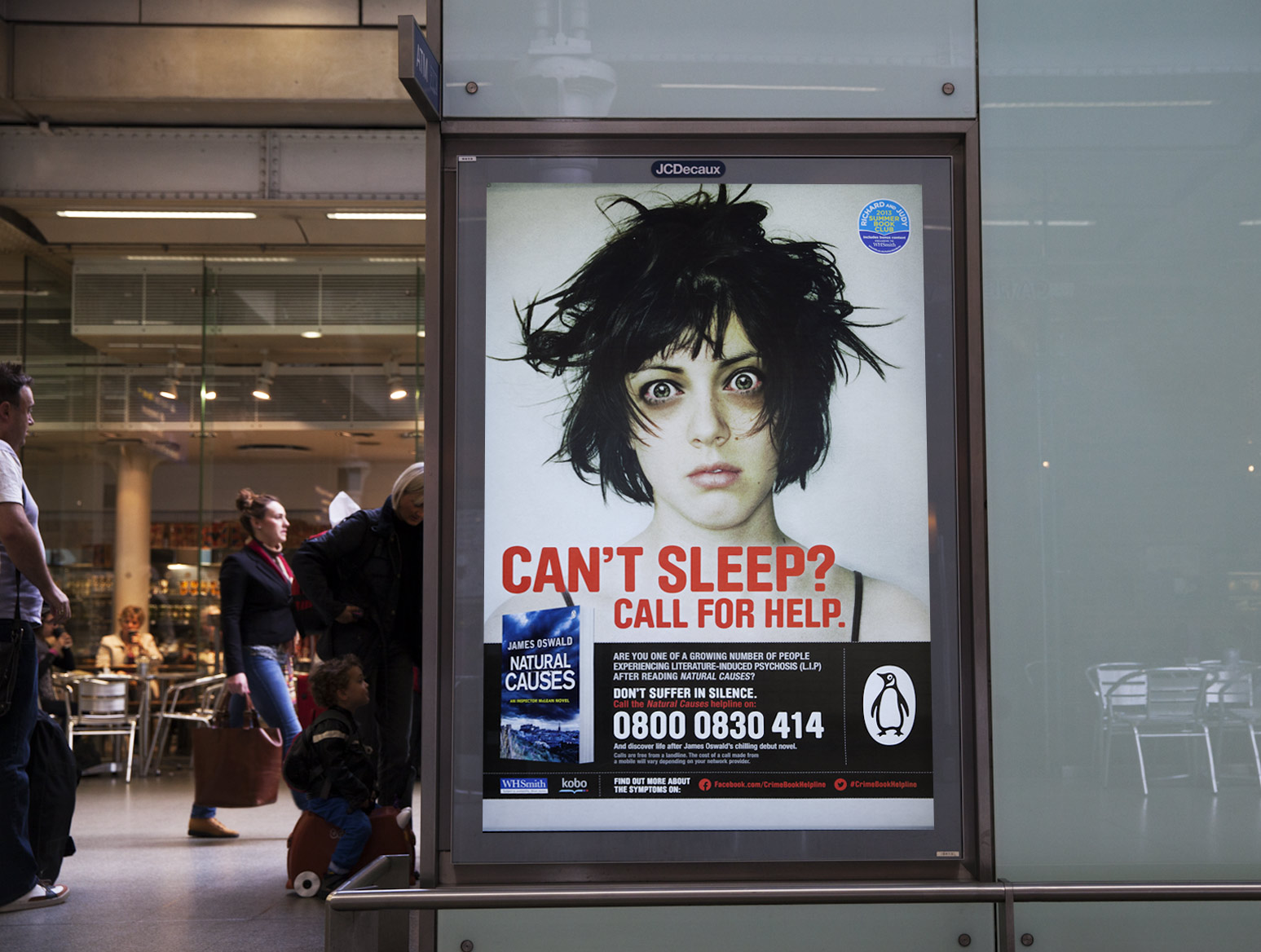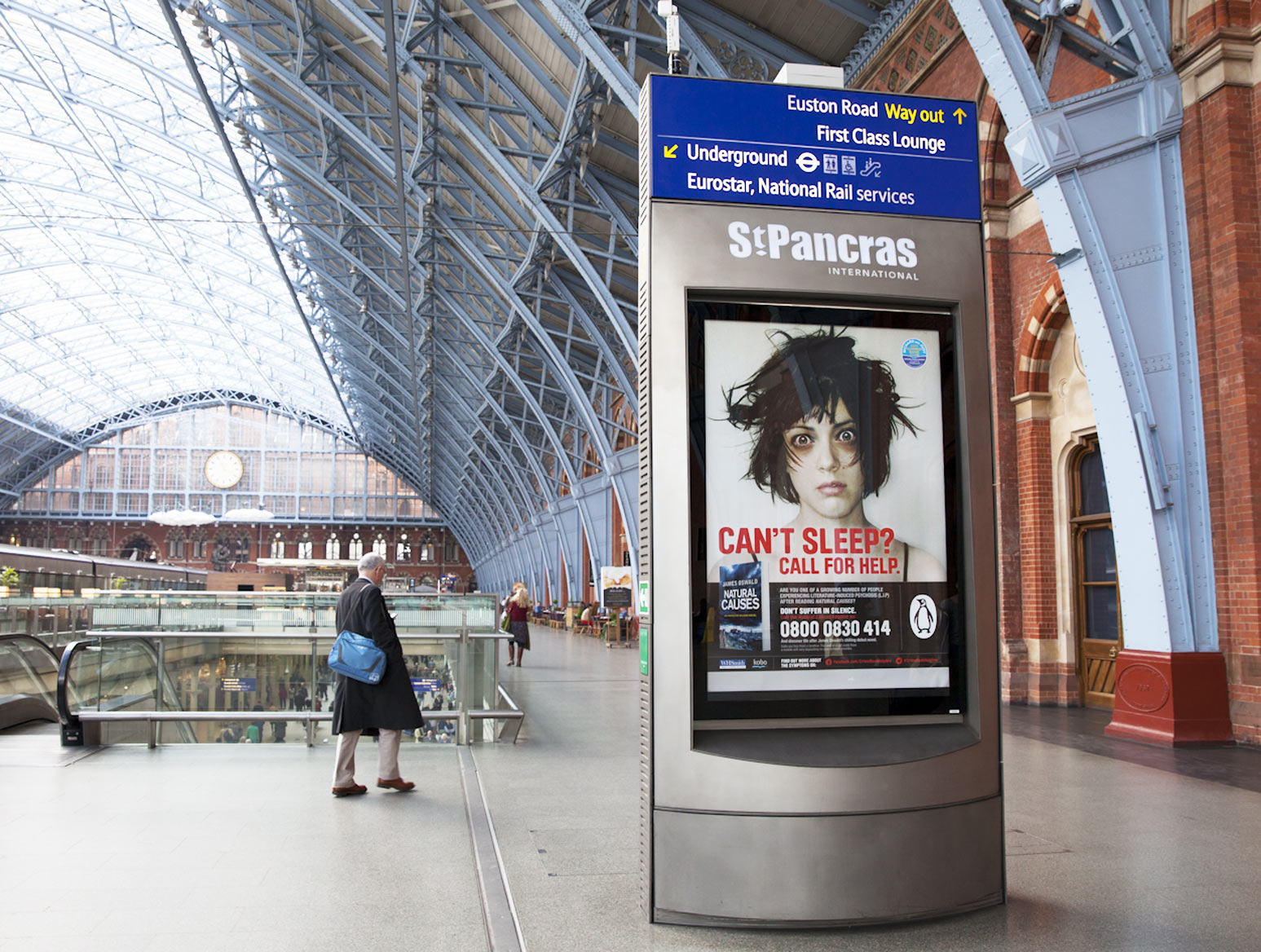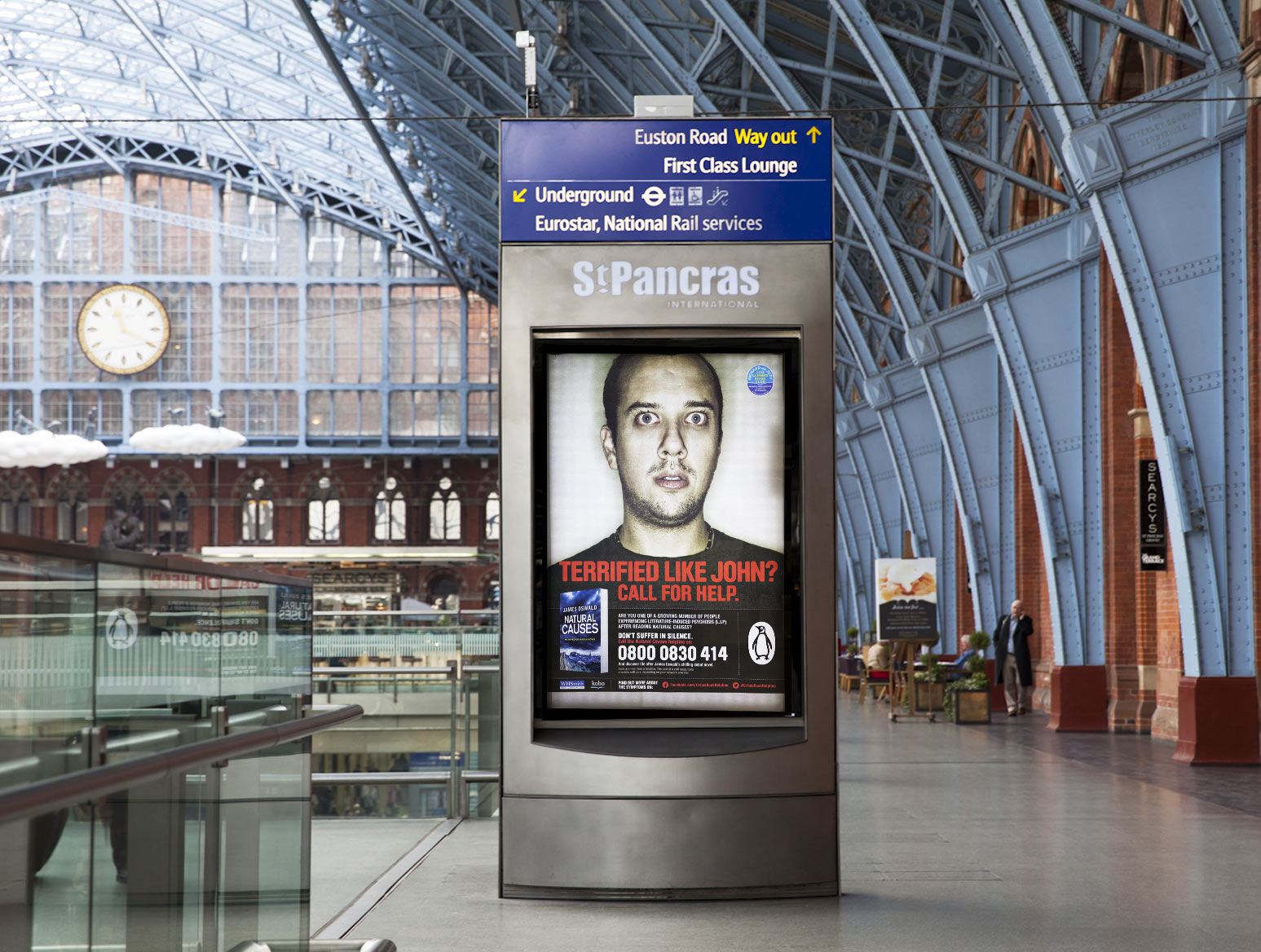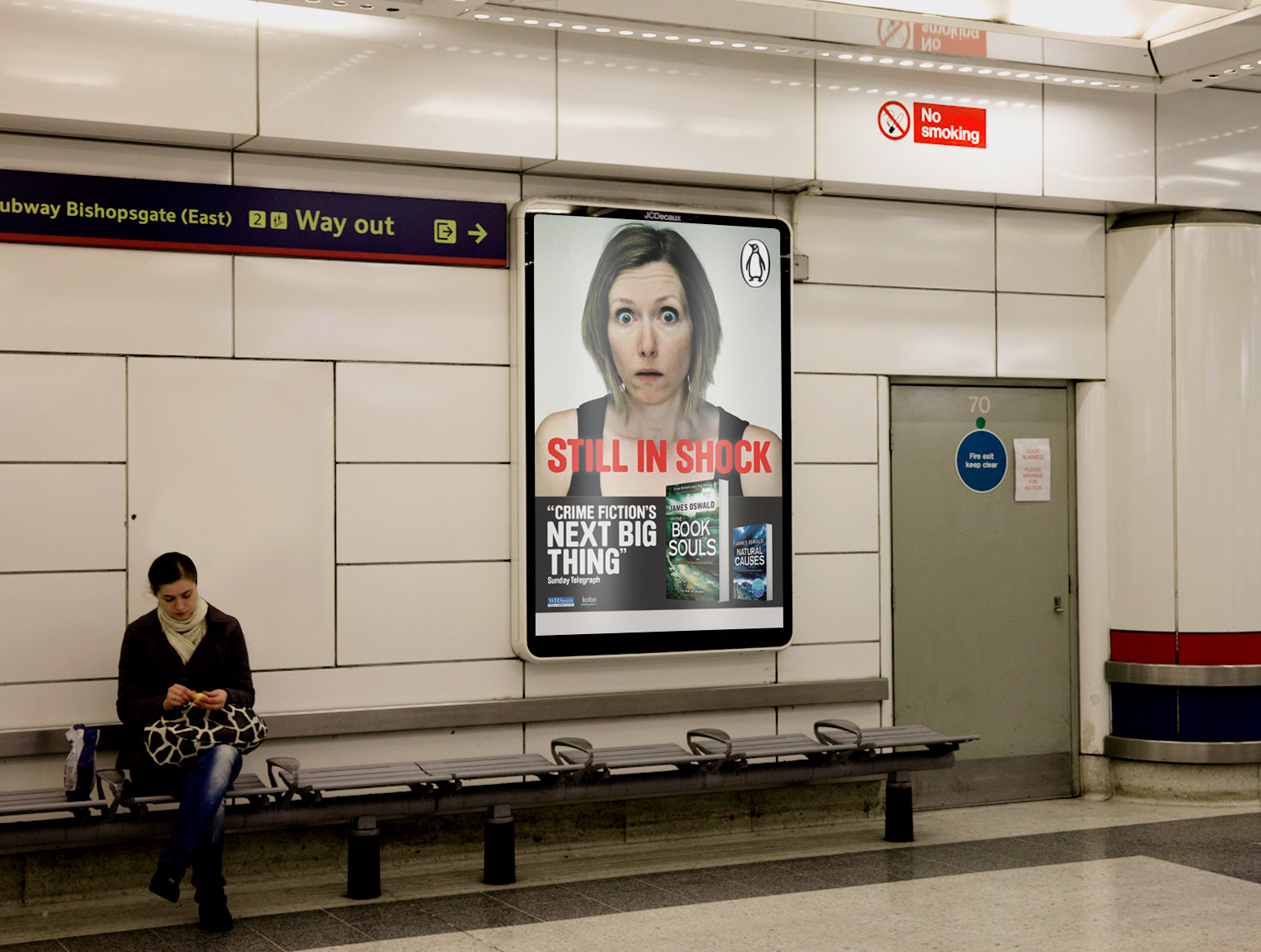 For Natural Causes, the first volume in the detective inspector Tony McLean trilogy, we created an irreverent campaign based around the idea of a helpline that readers could ring if they were suffering from what our copywriter described as "Literature-Induced Psychosis (L.I.P.)" after reading Oswald. Posters showed individuals in a state of disarray, and Penguin established an actual helpline, dispensing 'unusual' advice on syndromes such as sleep-deprivation.
For the second book in the series, The Book of Souls, the witty and perceptive Tony McLean is back for another mystery. Natural Causes had performed exceptionally well, and we kept with the style of the first set of posters to draw the connection in the minds of readers between the two novels. Once again we showed someone in a state of comical distress, seemingly overwhelmed by their experience of reading the novel.
For the third campaign, launched under a year from the first and based around The Hangman's Song, the focus was more on the books and the author's name, as by this point James was "officially the UK's biggest new crime writer". The visual style and typography remained consistent however, and was instantly recognisable to anyone who had seen the previous two campaigns.