Wars Of The Roses
For our second project with Penguin we created trailers, posters and an interactive online experience for bestselling author Conn Iggulden's series The Wars of the Roses. The trailers for the first book have had nearly 400,00 views on YouTube.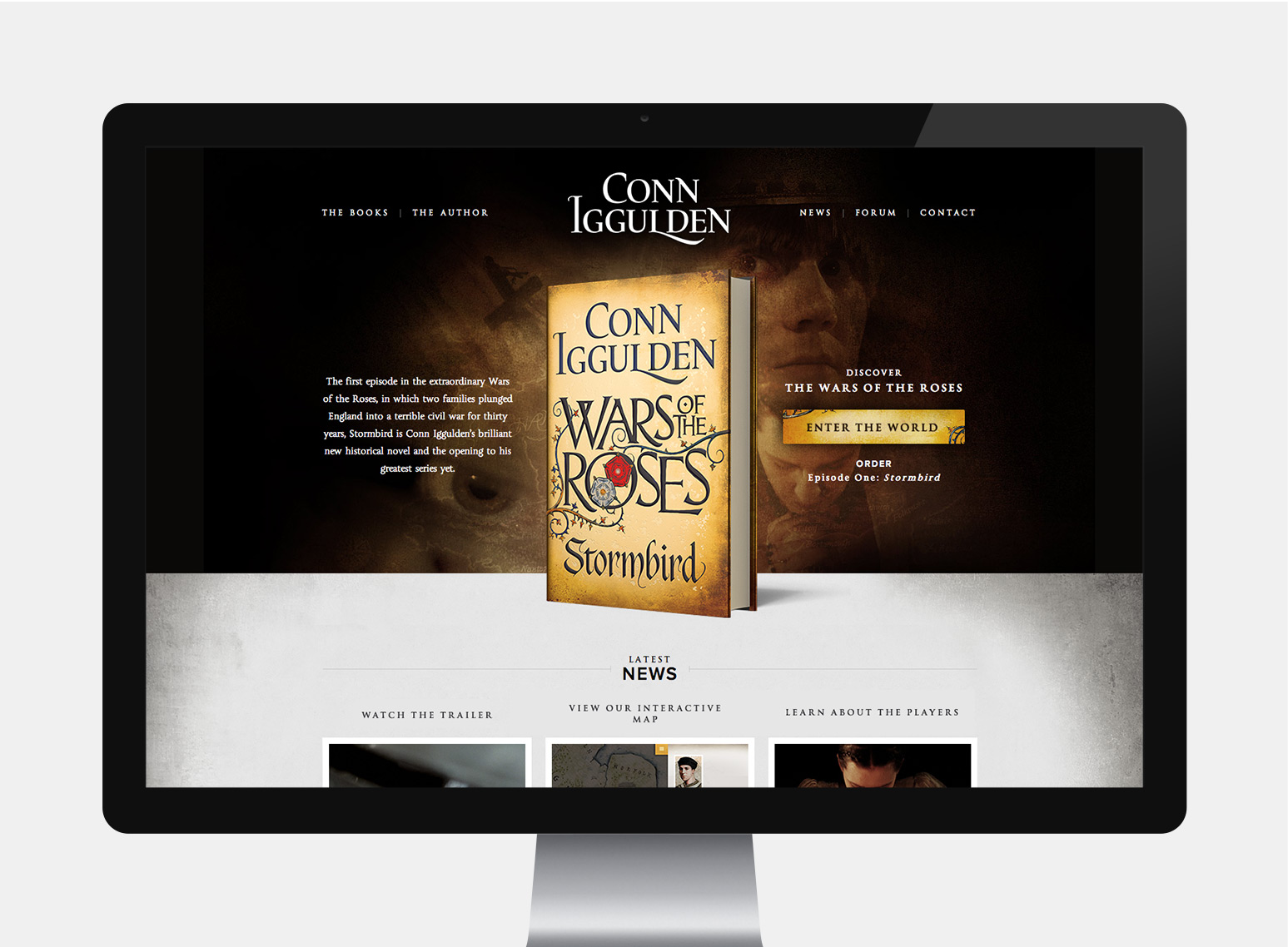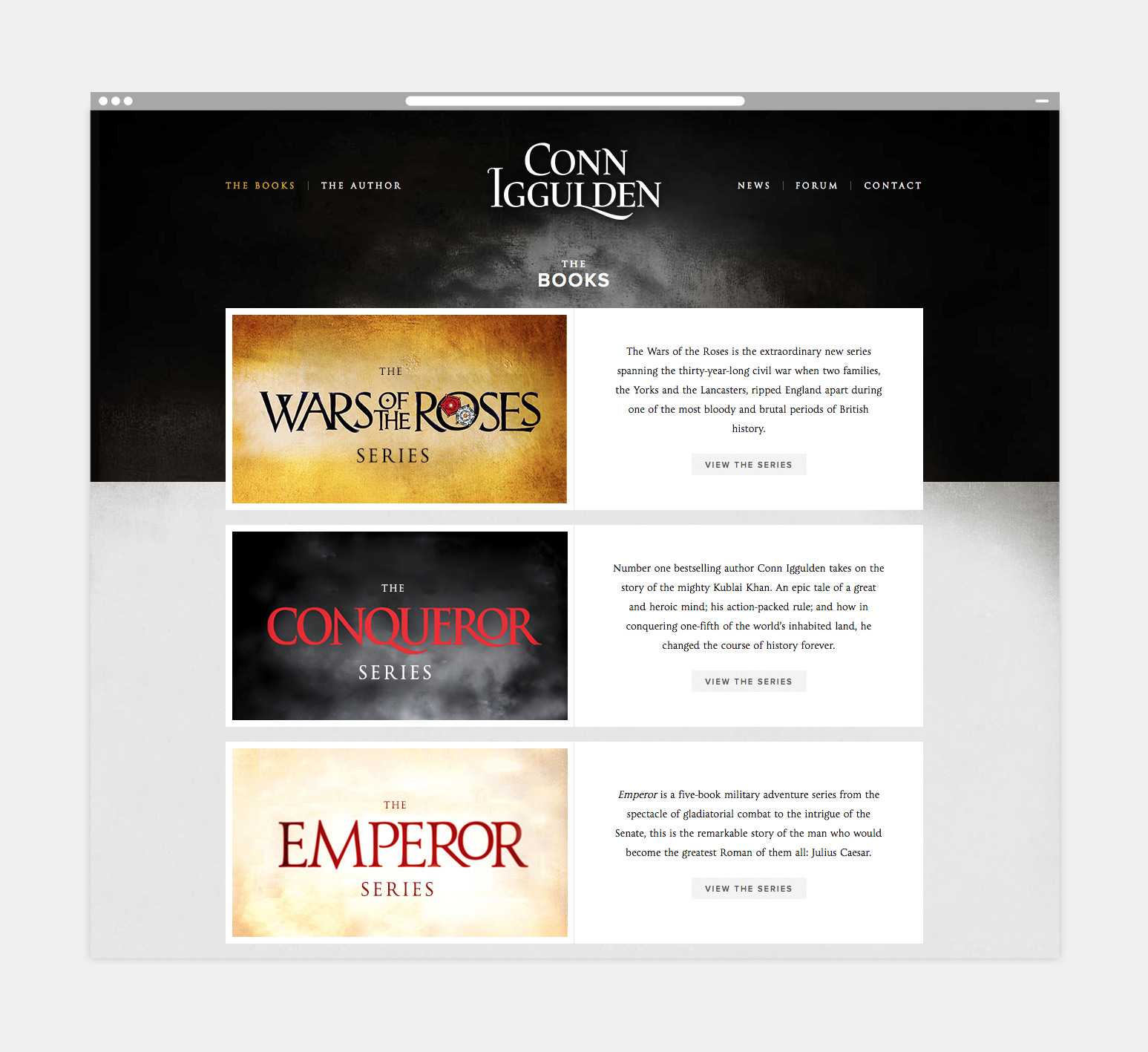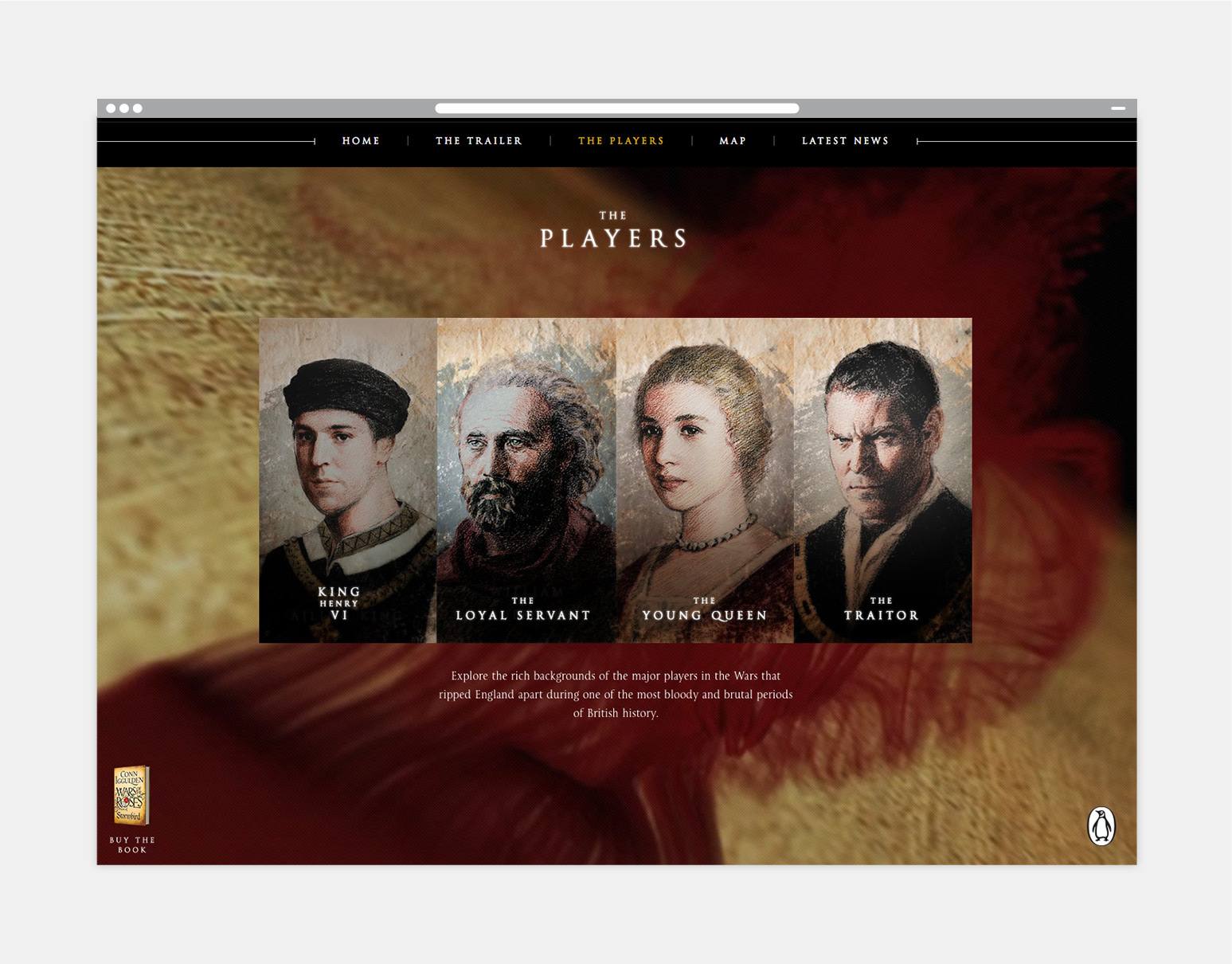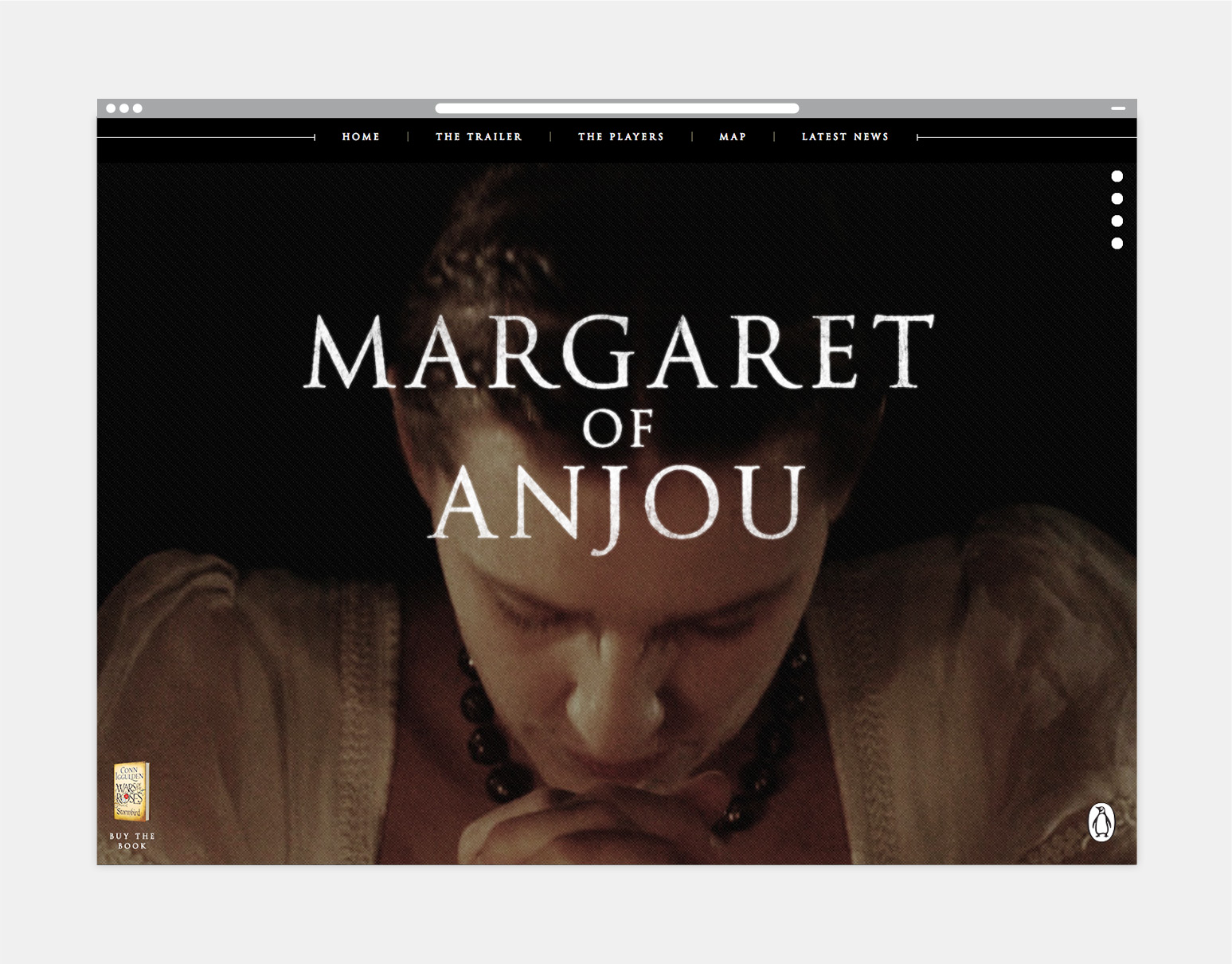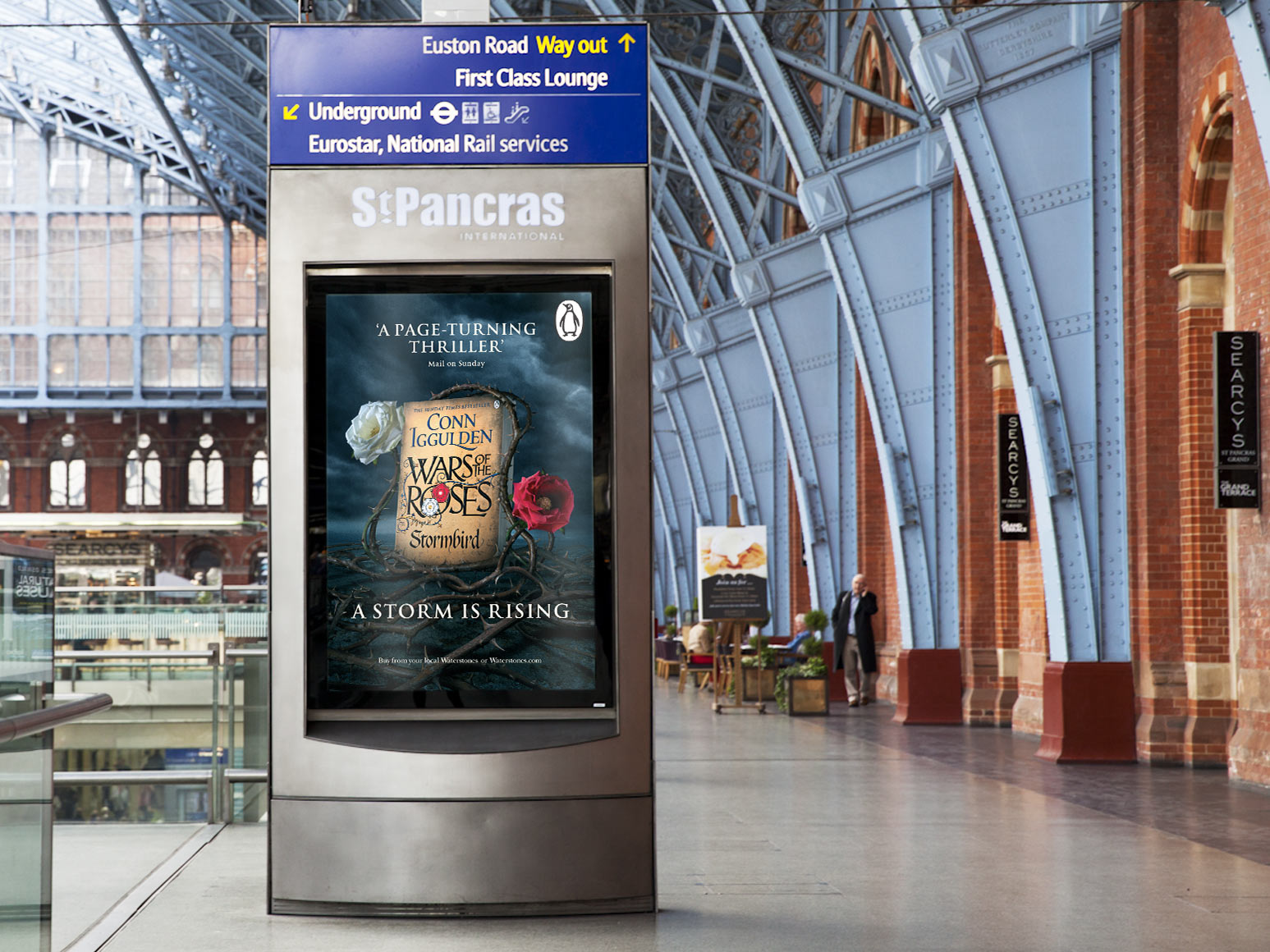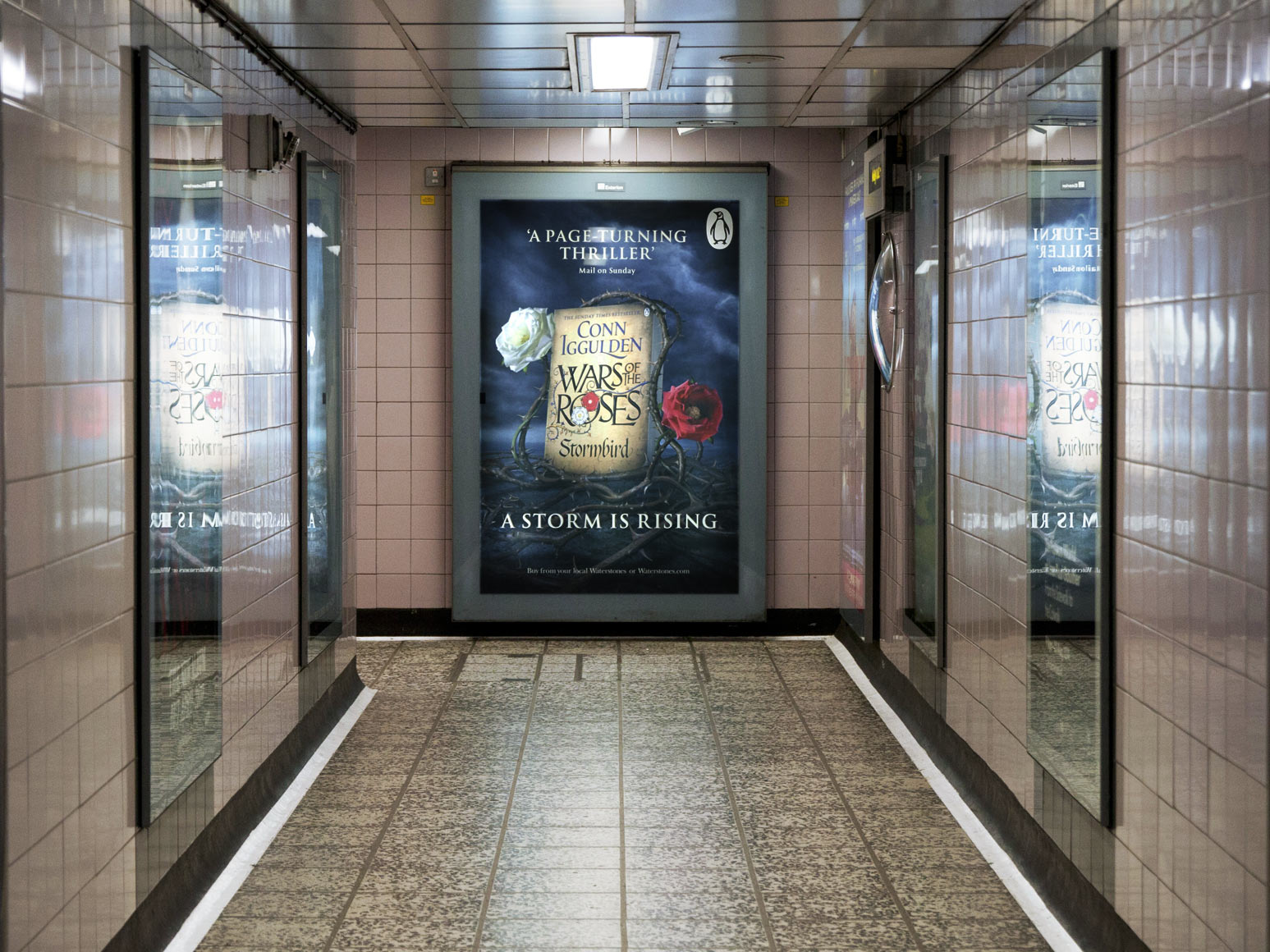 Michael Joseph is an imprint of Penguin that publishes popular and bestselling titles. To support the launch of Stormbird, Conn Iggulden's first title in his Wars of the Roses series, we produced a one-minute trailer that introduces the main characters and draws people into the fifteenth-century world of the book. The visual language devised in the trailer was also used across the print campaign and for the interactive online experience.
We worked closely with the author throughout the project, and he joined for everything from choosing the armour to being on set for the trailer – as a historical fiction writer he was thrilled to have the opportunity to appear in the film with live leeches on his arm. We also developed a compelling poster campaign, combining photography and 3D imaging to bring to life the red and white roses and brambles featured on the cover.
For the online user experience we included character studies, an interactive map and an author's blog to help introduce fans and newcomers alike to this new series. We have also been commissioned to produce the trailers and posters for the two upcoming titles in the series, the second of which will be published this autumn.