Revolution
Published in 2014 by Penguin Random House, Revolution marked a new type of book for comedian Russell Brand – with a step away from his previous more humorous writings. We were asked to create a visual expression that would signal this shift and bring to life the spirit of the book across the jacket, promotional campaign and launch event.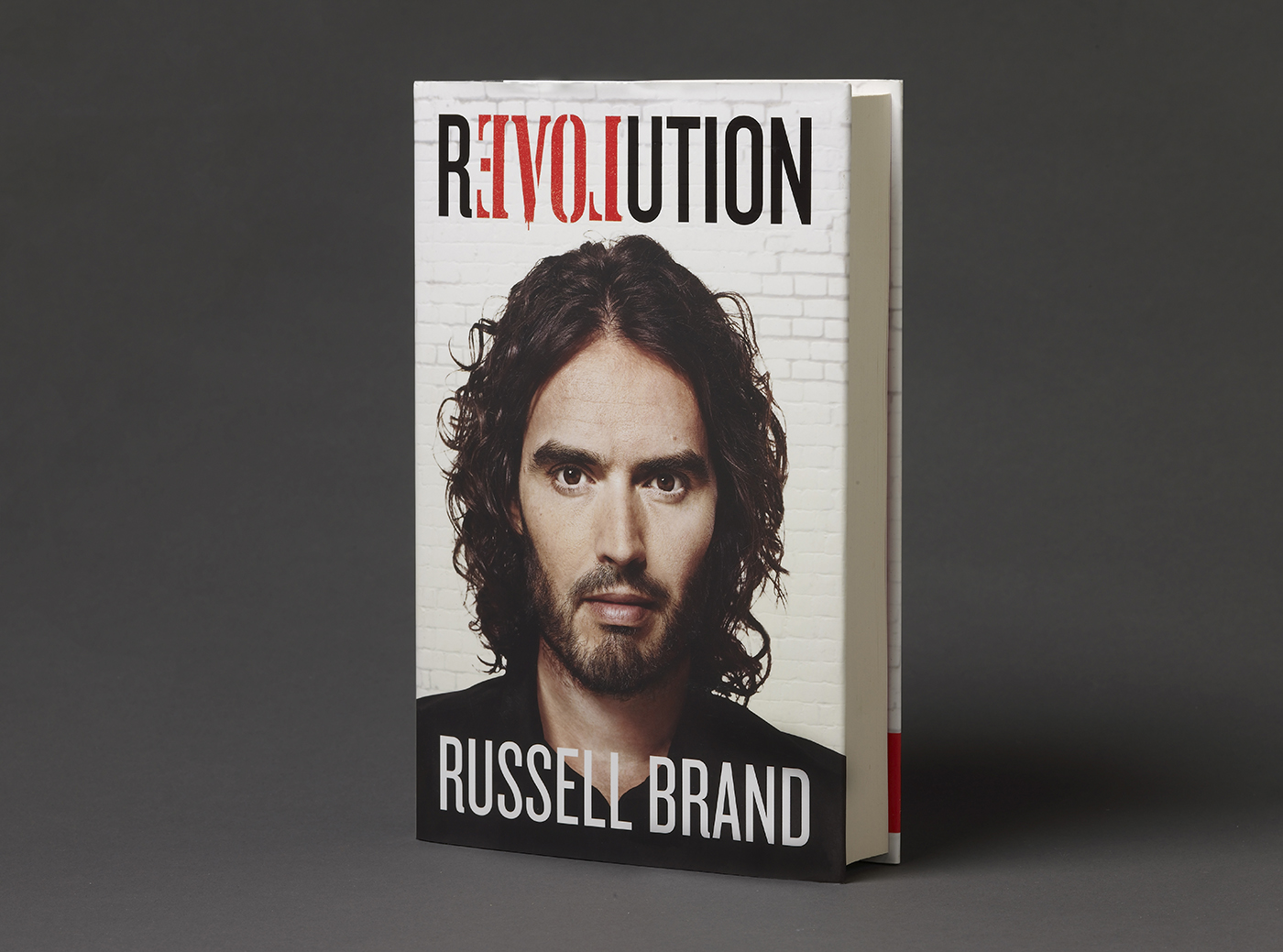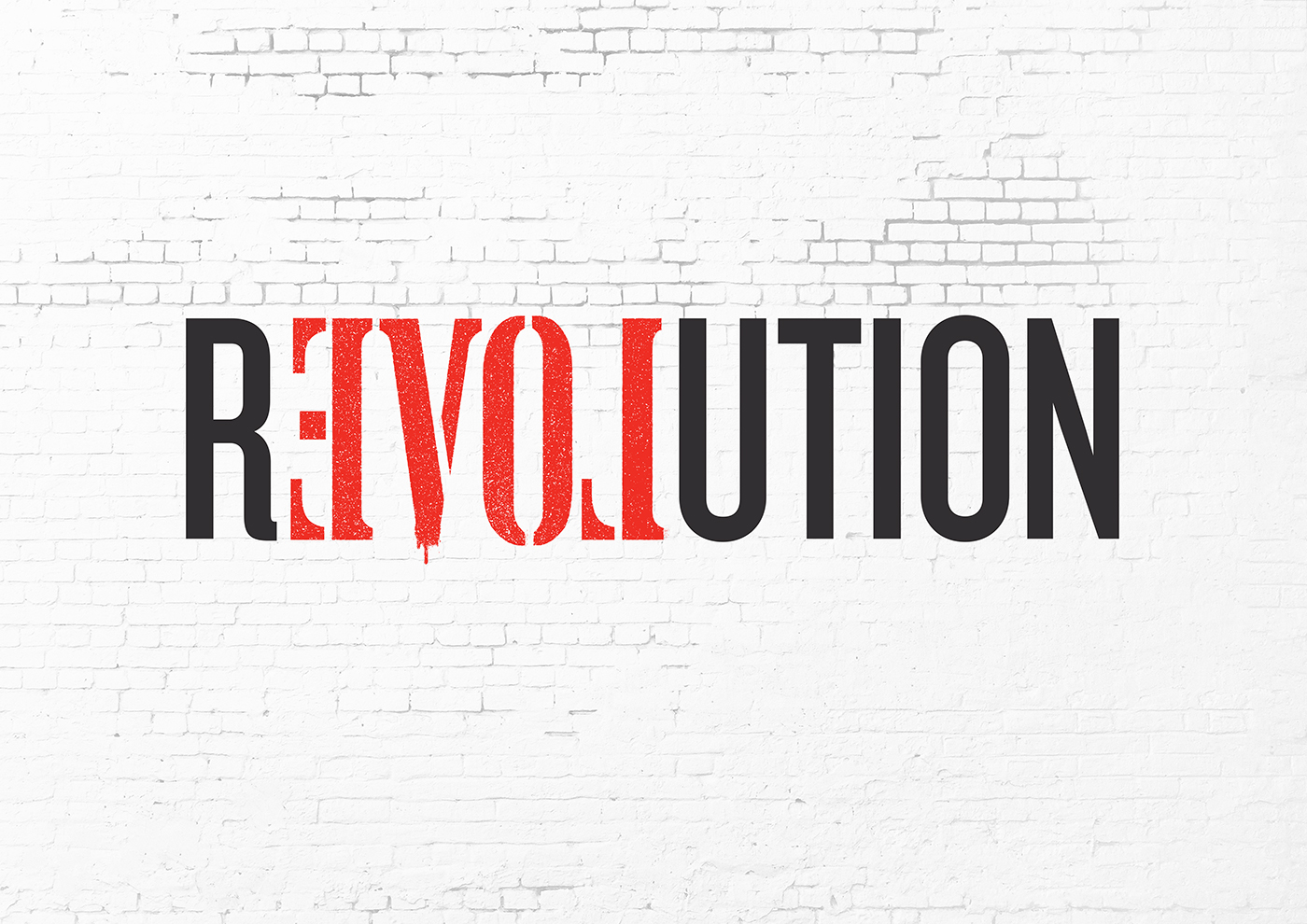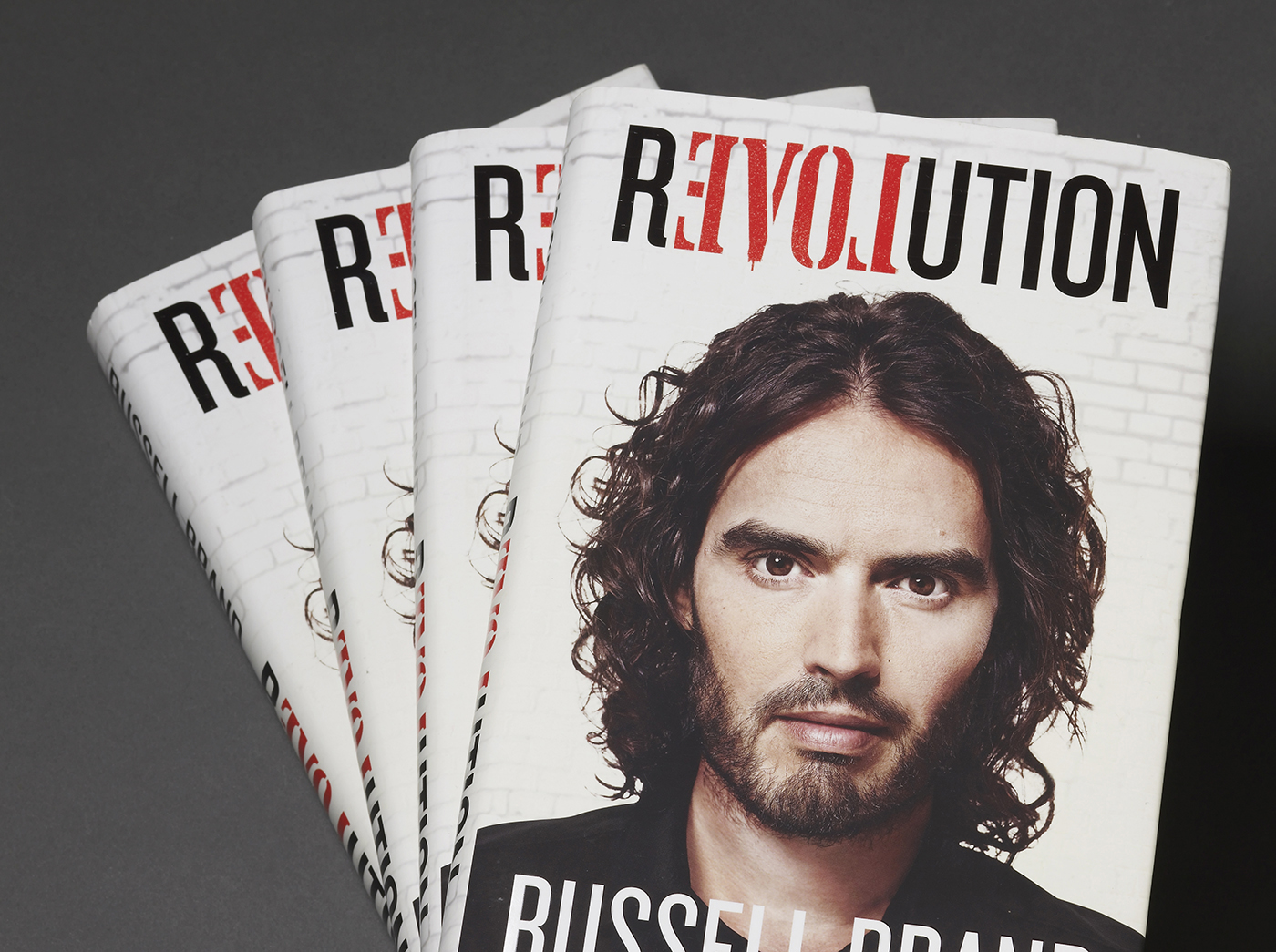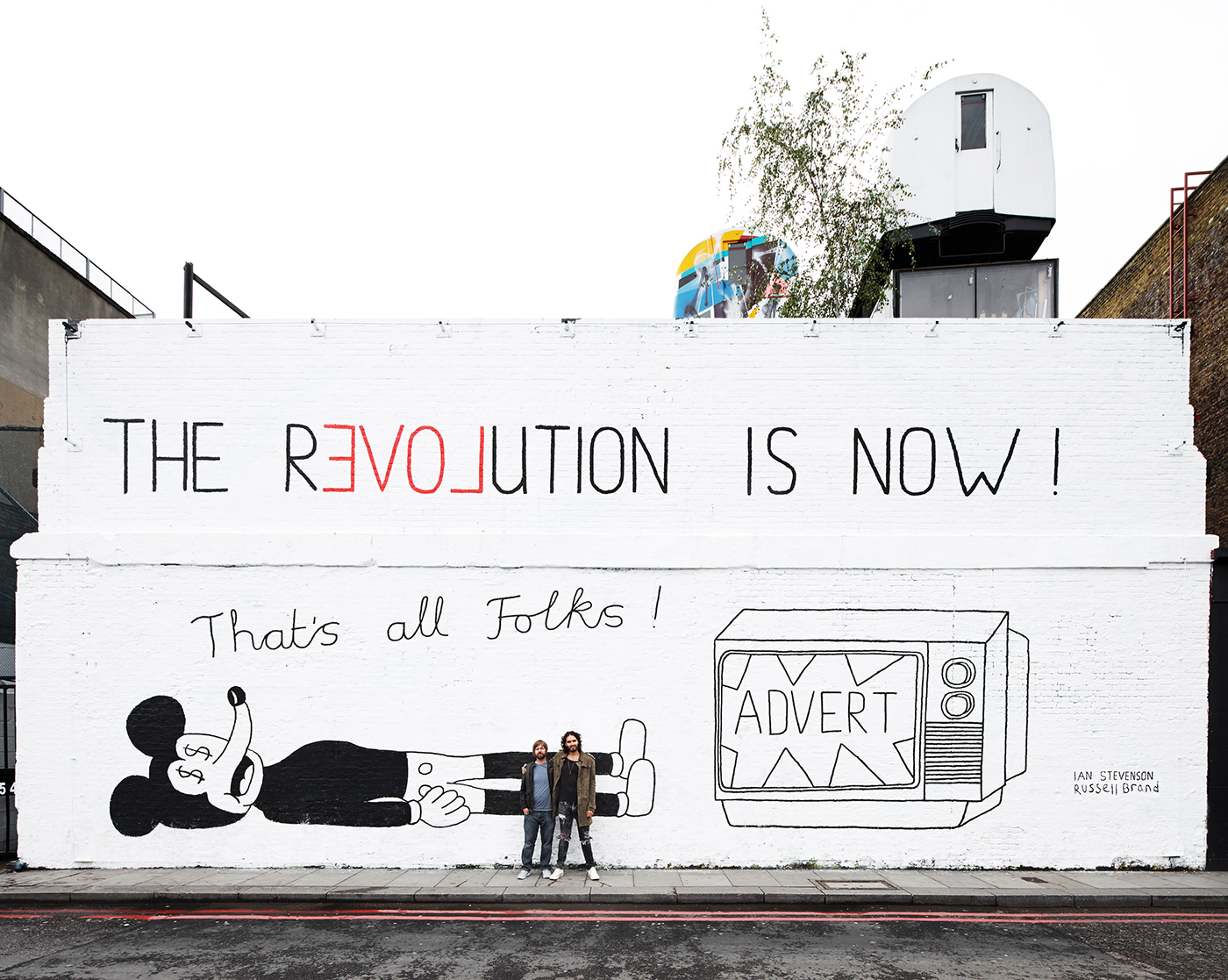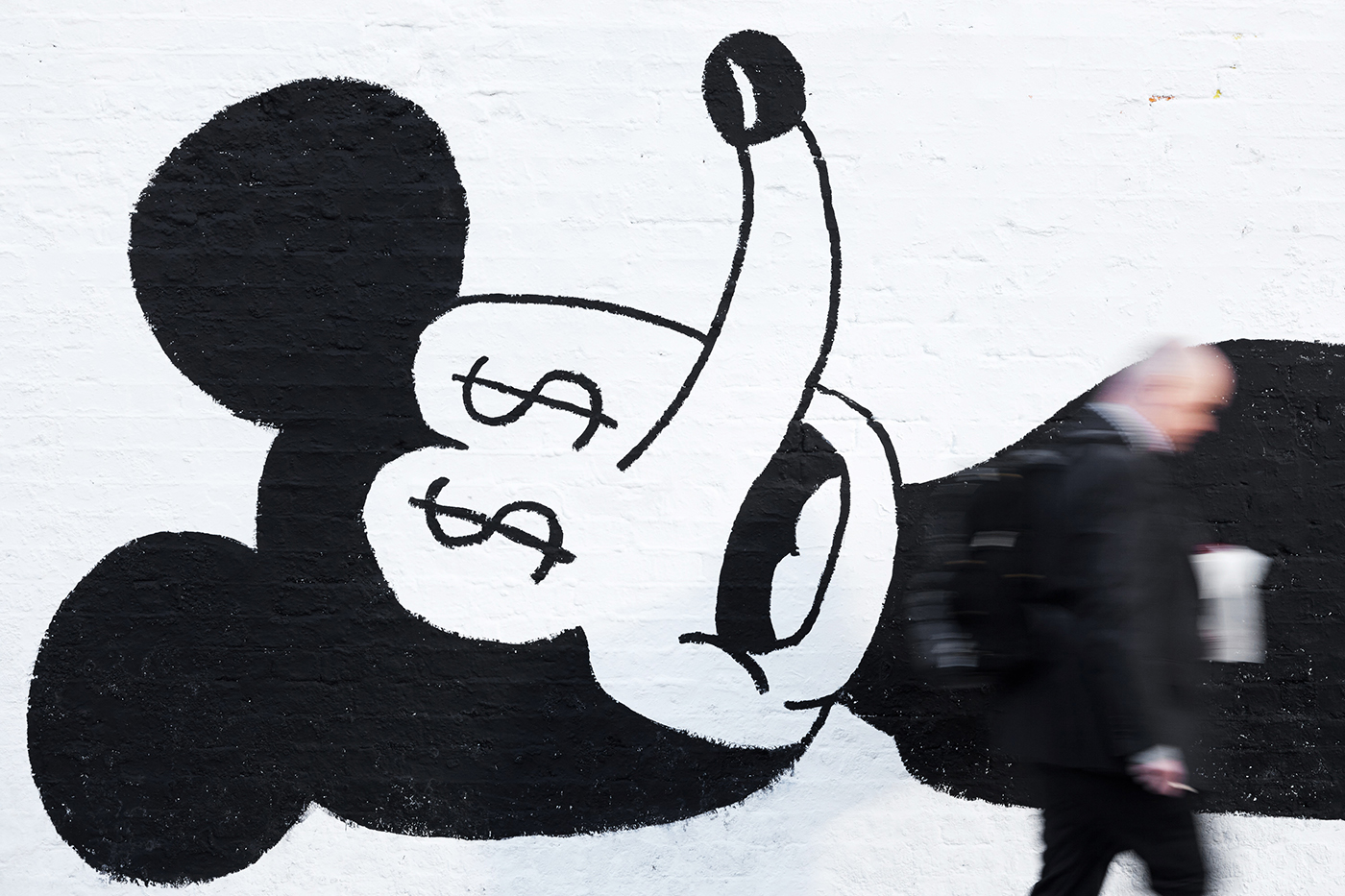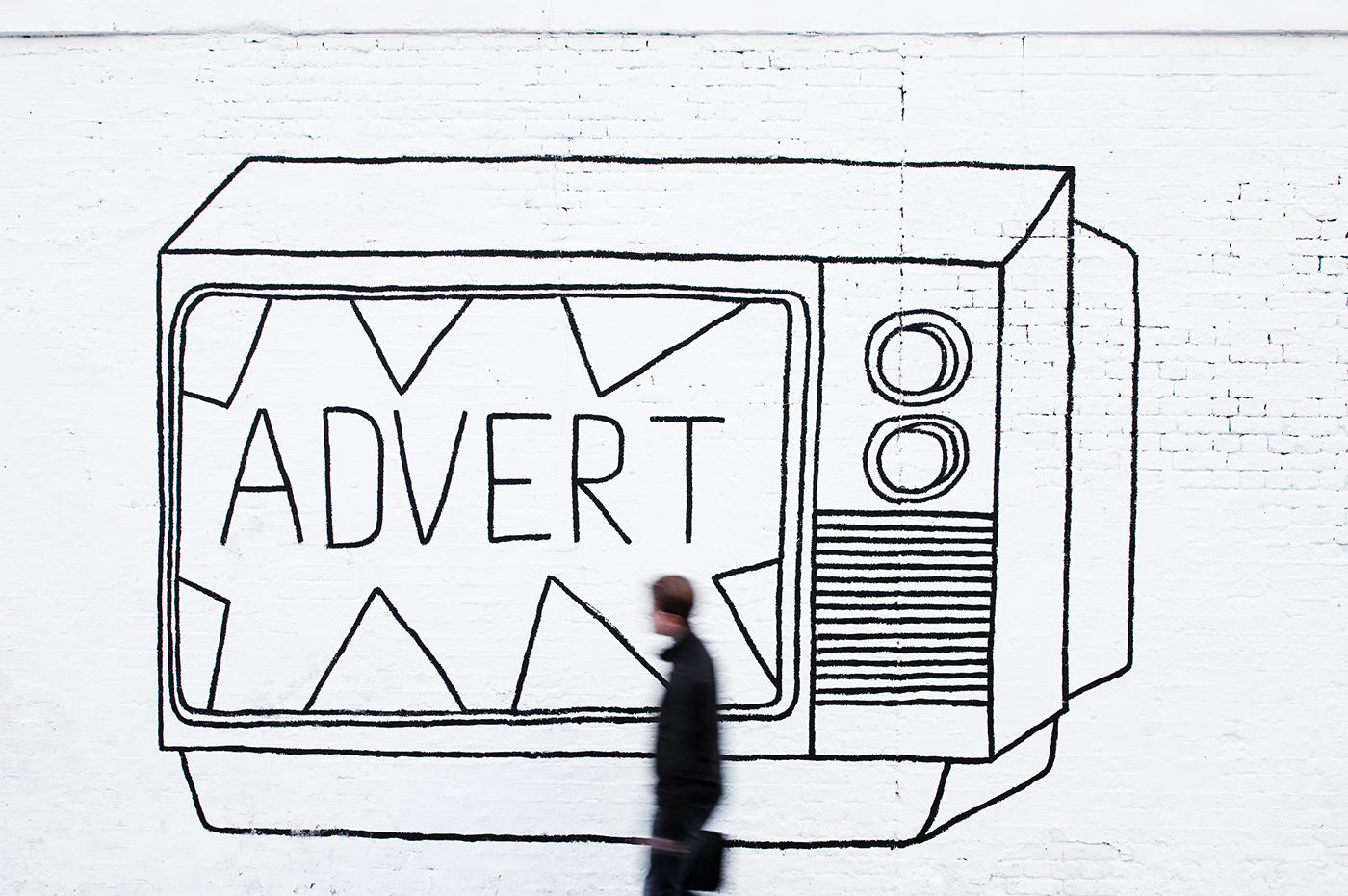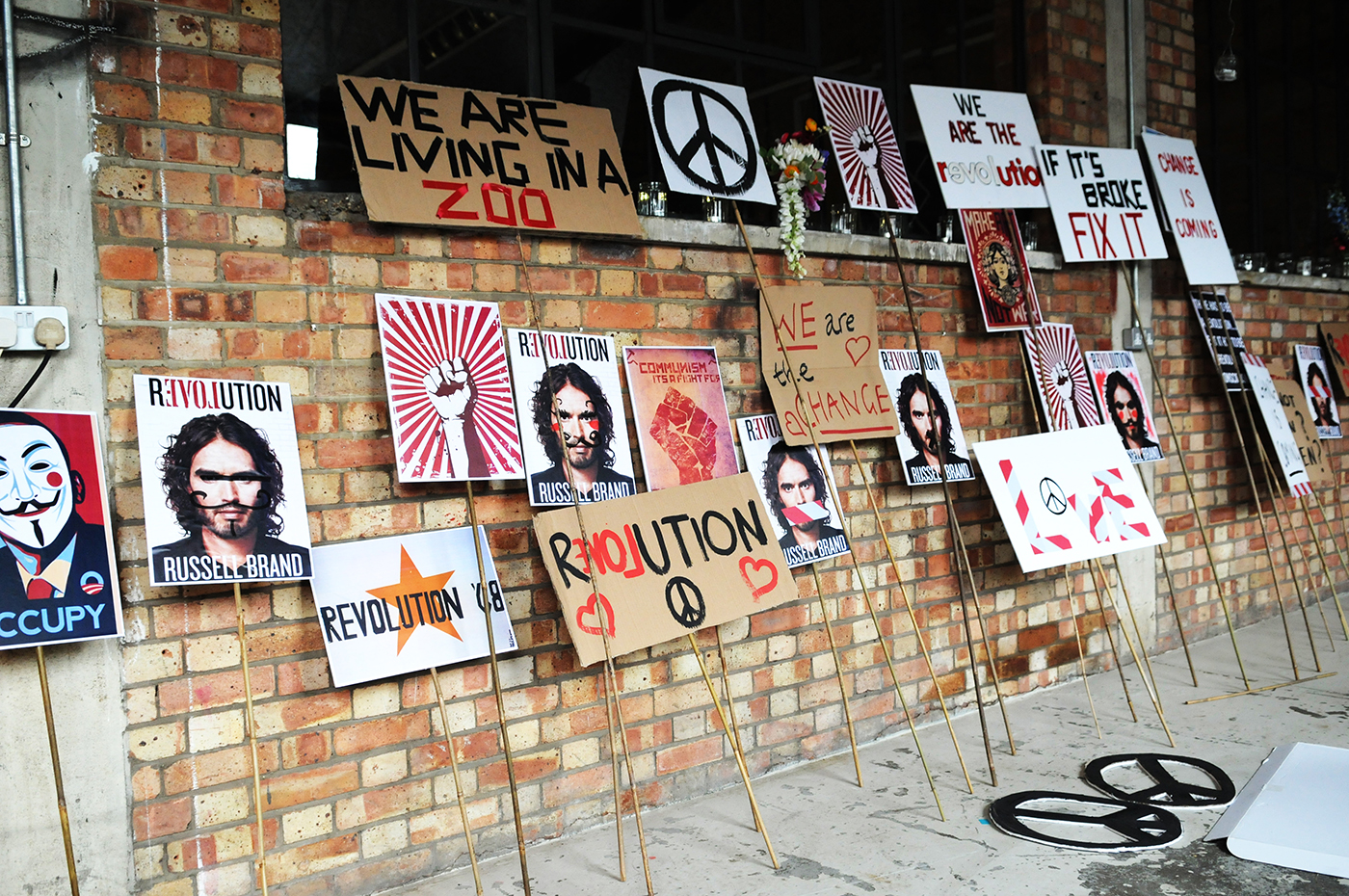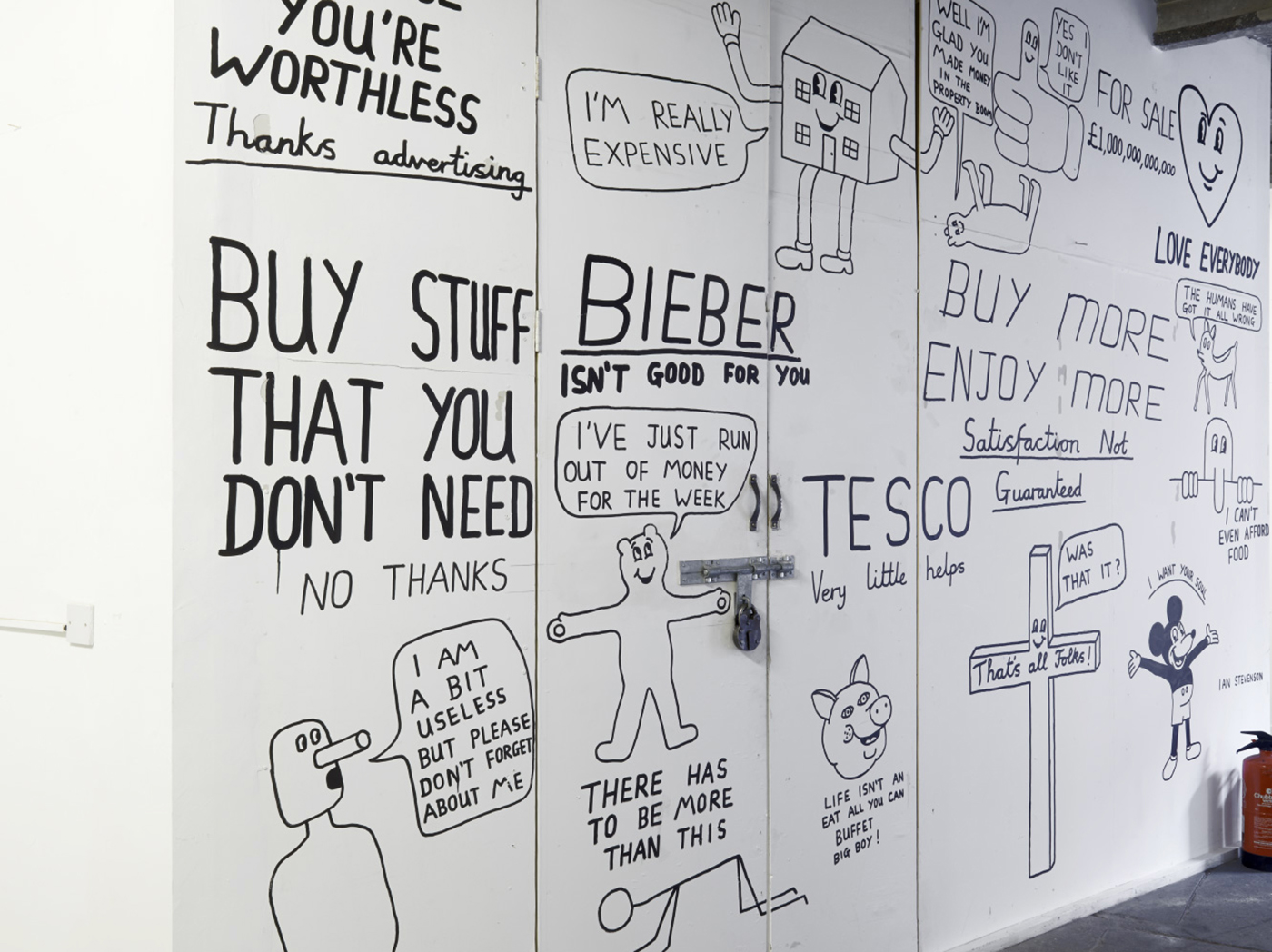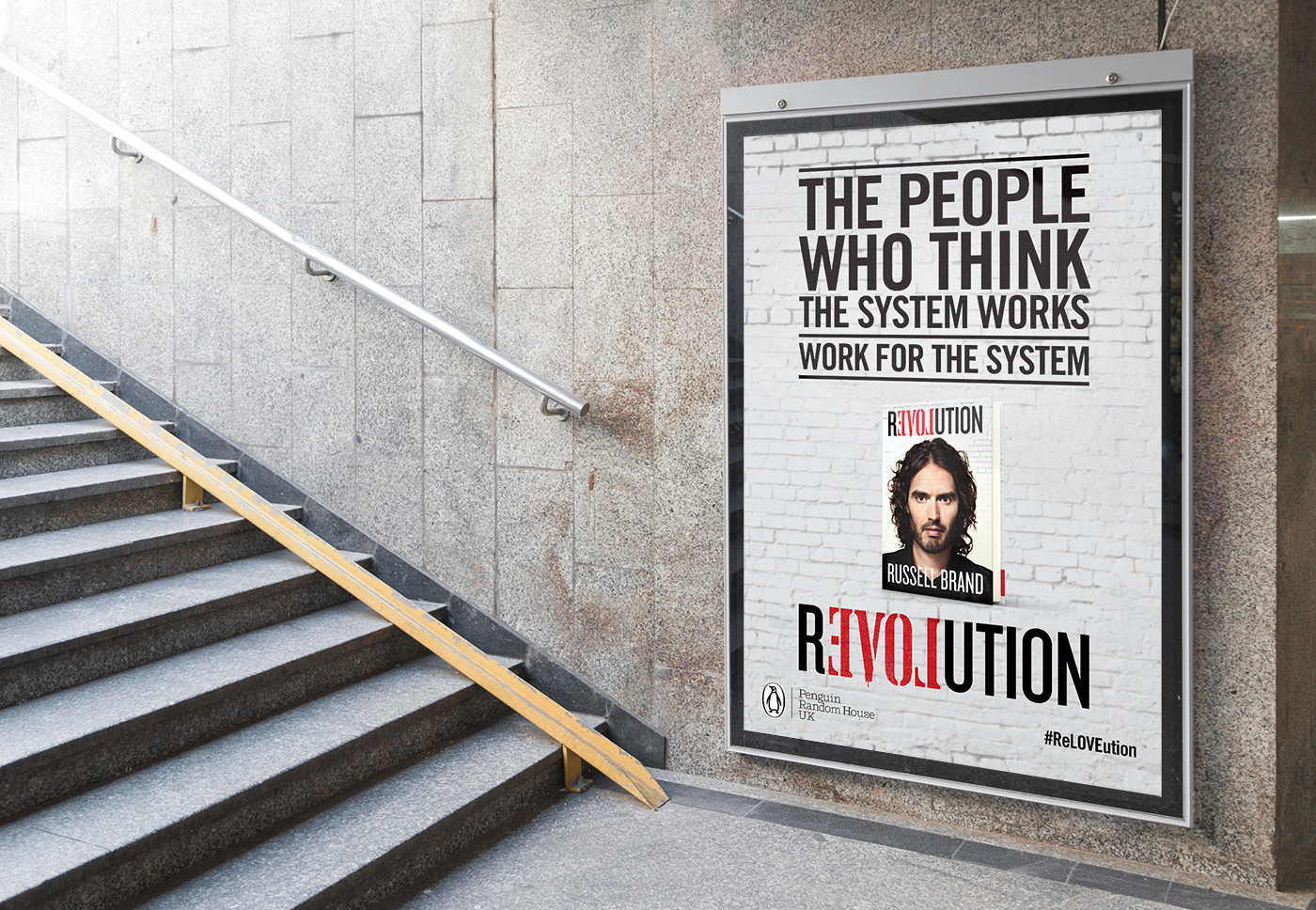 Preceded by increasing involvement in political debate and activism – including testimony to a parliamentary committee on drug addiction, a stint as guest editor of the New Statesman and a now infamous interview with Jeremy Paxman – Brand's disenchantment with the political system and desire to bring about change was already in the public domain. We felt it was time to cement this shift in perception and build a sense of gravitas around the book.
A call-to-consciousness, the book advocates for a non-violent social revolution based on principles of spirituality and the common good, with the vision of a political future that encourages strong communities and active participation. To highlight this, we drew attention to the inverted 'LOVE' within the title – working with street artist Shepard Fairey to create guerilla art-inspired typography. Drawing influence from the visual language and powerful simplicity of political protest, this would become a strong and instantly recognisable asset. For the cover design we used this confidently alongside a photo-portrait of Brand himself – creating a strikingly bold layout that championed him as the unequivocal author and driving force behind the movement.
Building upon an attitude of being unafraid to ask difficult political questions, we wanted the promotional campaign to create a rallying cry – giving a flavor of the content of the book and building affinity with the spirit of this 'revolution'. This happened in two phases.
A teaser campaign, created by illustrator Ian Stevenson, was used to generate intrigue and interest. Executed as large-scale pieces of street art placed around London, this featured thought provoking statements and illustrations with an irreverent twist that built upon Brand's comic routes.
This was followed by a more traditional print campaign, featured in train and tube stations, featuring the book cover alongside the slogan 'People who think the system works, work for the system'. The direct style of messaging and stark visual punch clearly set audience expectations and created a strong call to action. An approach that was carried through on digital banner advertising to support the message across retail sites.
A launch event was held at the Dalston Department Store, where Ian Stevenson created a bespoke mural.