Sanctus
We were approached by HarperCollins to create an integrated digital campaign to promote the launch of the book Sanctus, an explosive apocalyptic conspiracy thriller from a major new British talent.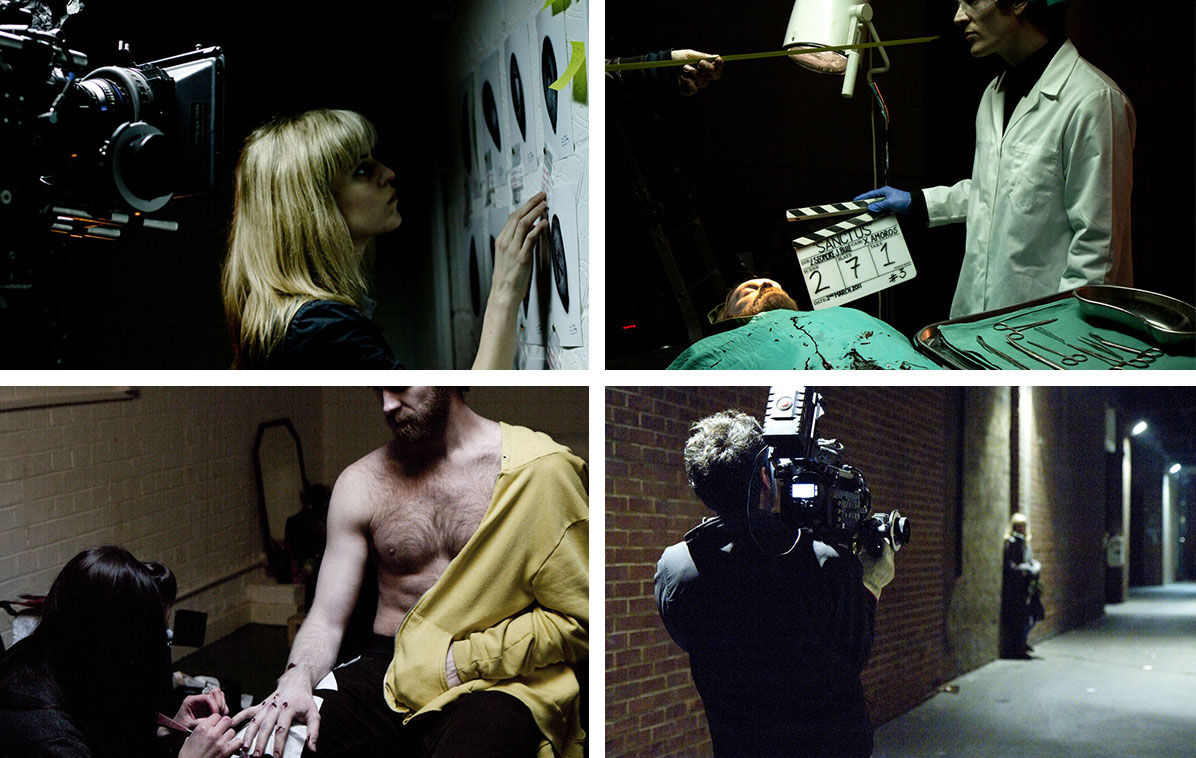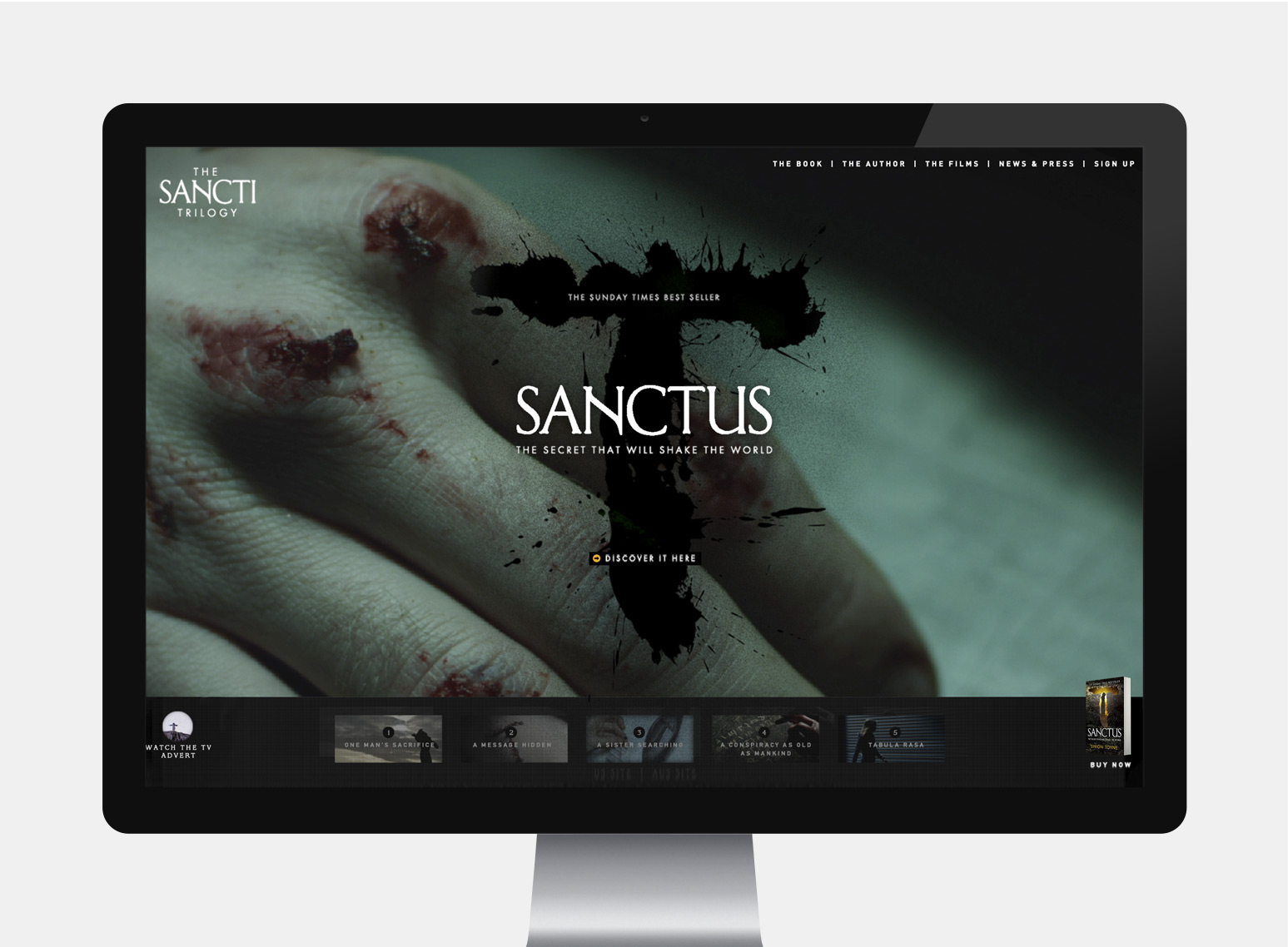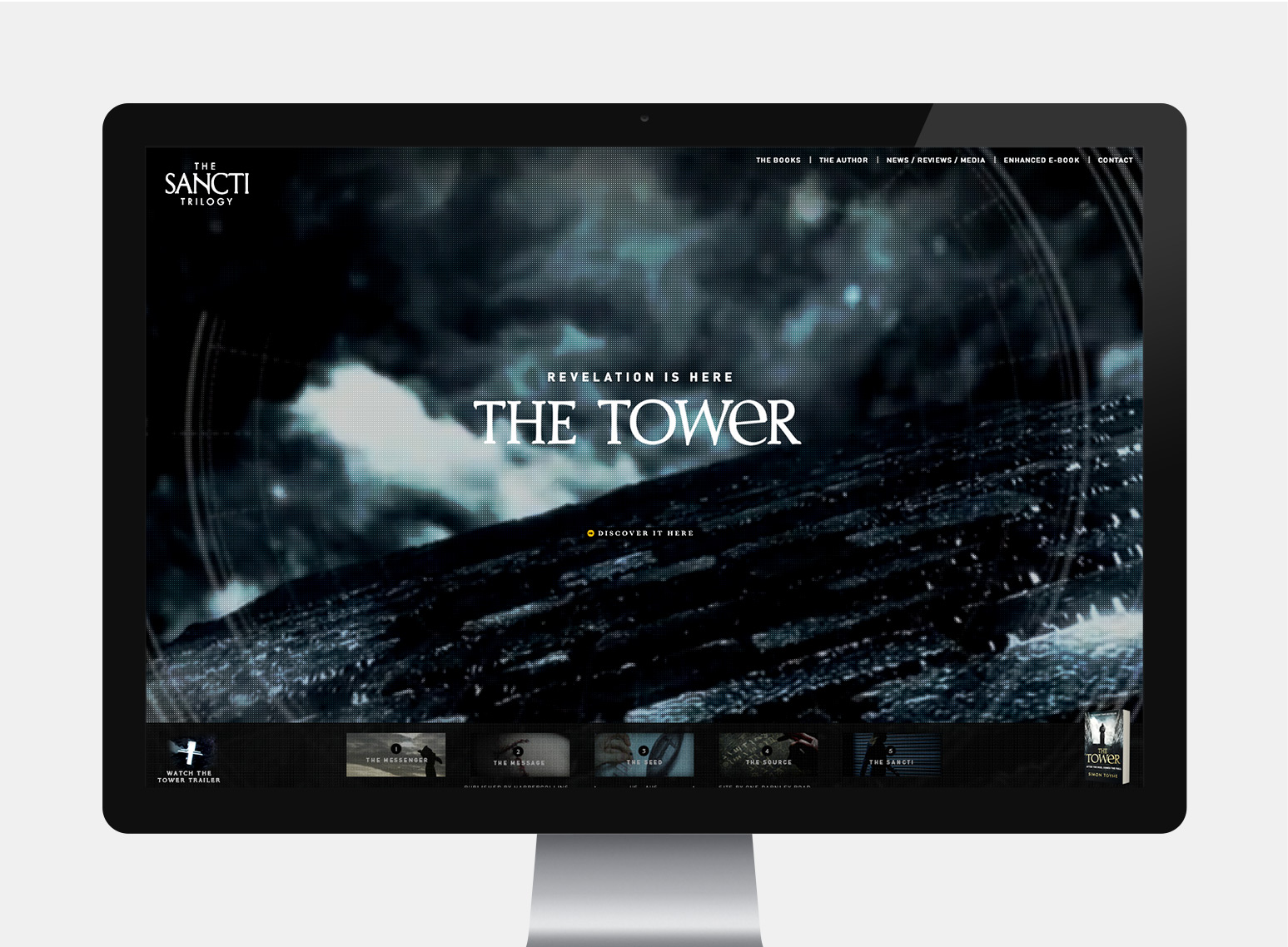 The challenge was to inject a first novel by an unknown author into the public consciousness. Our solution was to treat it like a major film launch. As we were looking for a quality of cinematograph and finish rarely seen in book advertising, we teamed up with Edinburgh award-winning directors Luke Seomore and Joseph Bull to produce a series of five films. These were released periodically up to the launch of the book on the 14th of April 11.
These were hosted on a custom YouTube channel as well as on a microsite with competitions and information about the book and author. The campaign built towards a major launch event at Waterstones Piccadilly where we projected a three-storey high edit of the films while 'monks' at street level entertained passers-by. The hardback edition of Sanctus became an instant UK bestseller, entering the Sunday Times Top 10 in the first week after launch.
We since created a national television advert for the launch of the paperback edition of Sanctus along with campaigns for the following books in the trilogy, The Key and The Tower.
"The campaign for Sanctus is simply one of my favourite pieces of work I have ever commissioned. The work One Darnley produced was awesome."
Ben North, Creative Director, HarperCollins UK