SCAA Flavor Wheel
Updated for the first time in its 21-year history, we worked with the Specialty Coffee Association of America to produce the revised Coffee Taster's Flavor Wheel, a new tool that will shift the way the coffee industry thinks about and utilises flavour.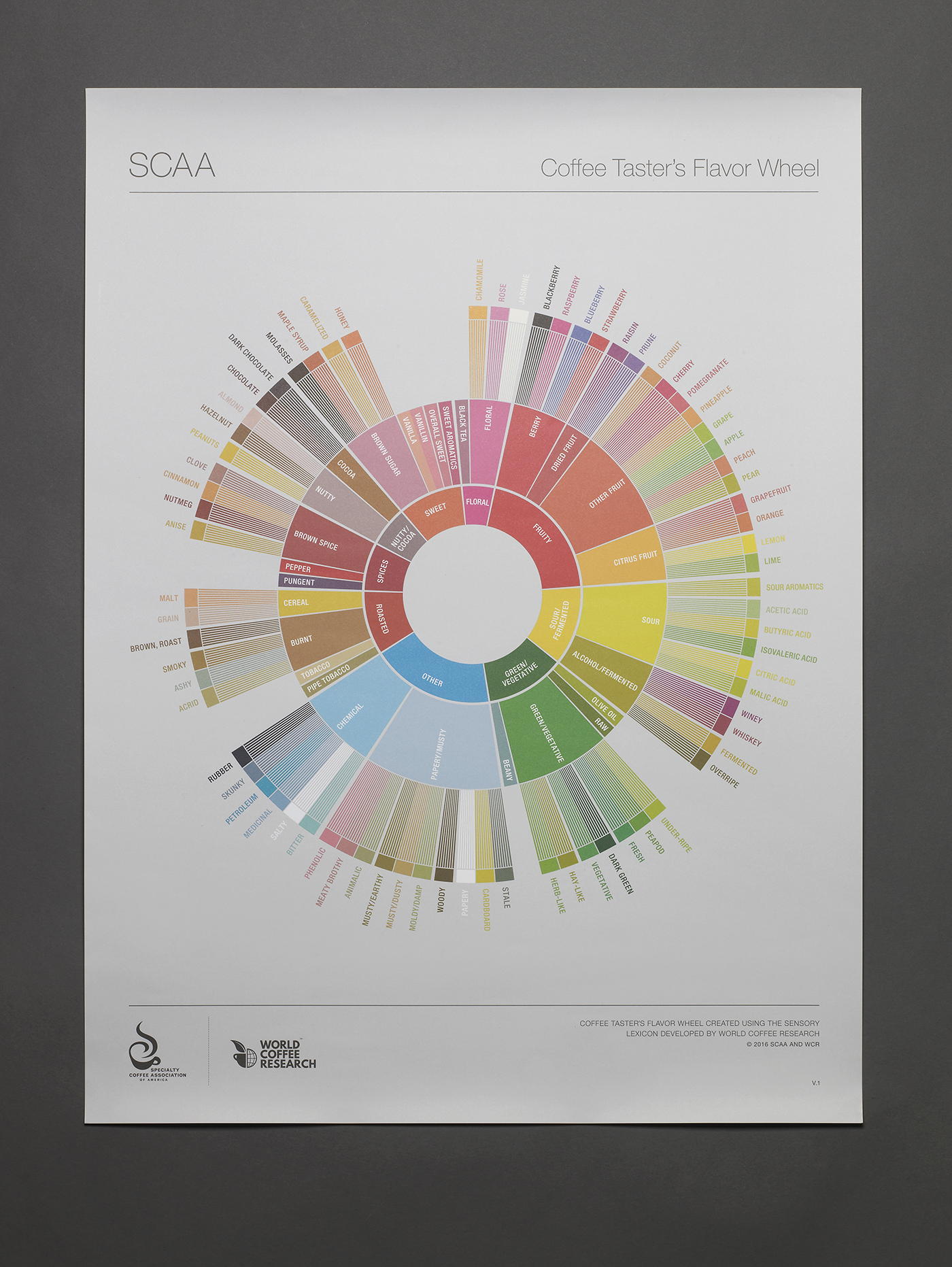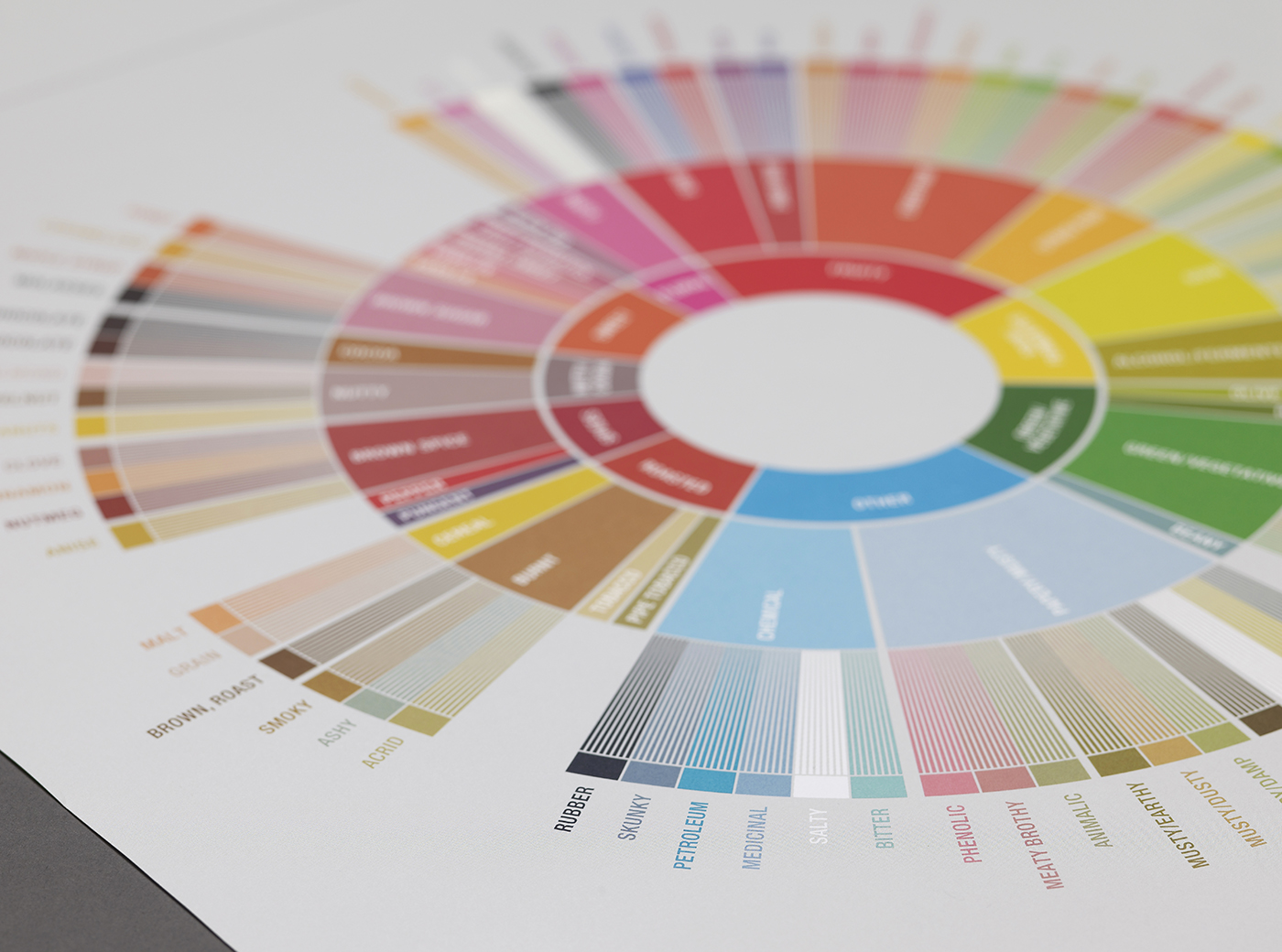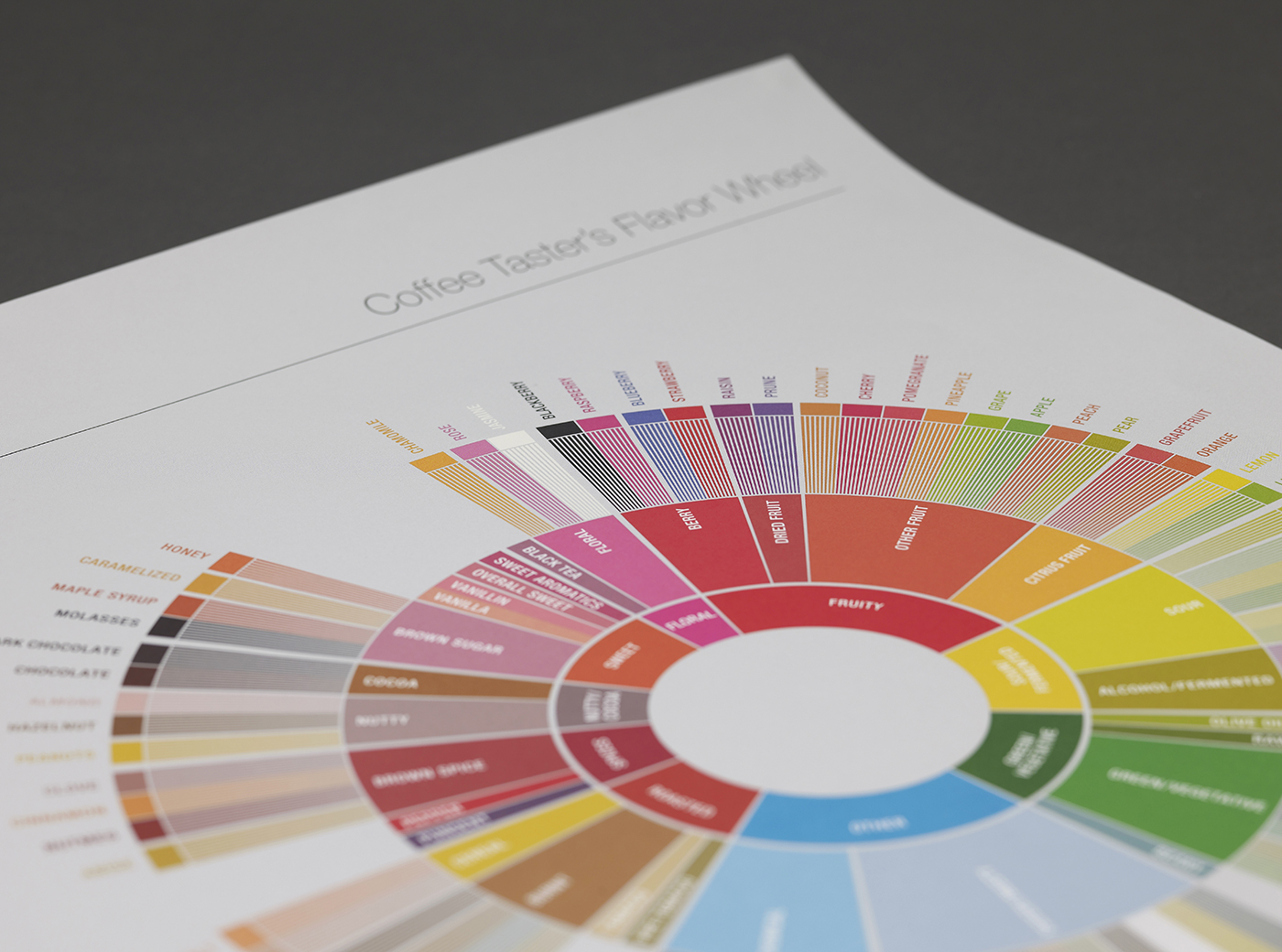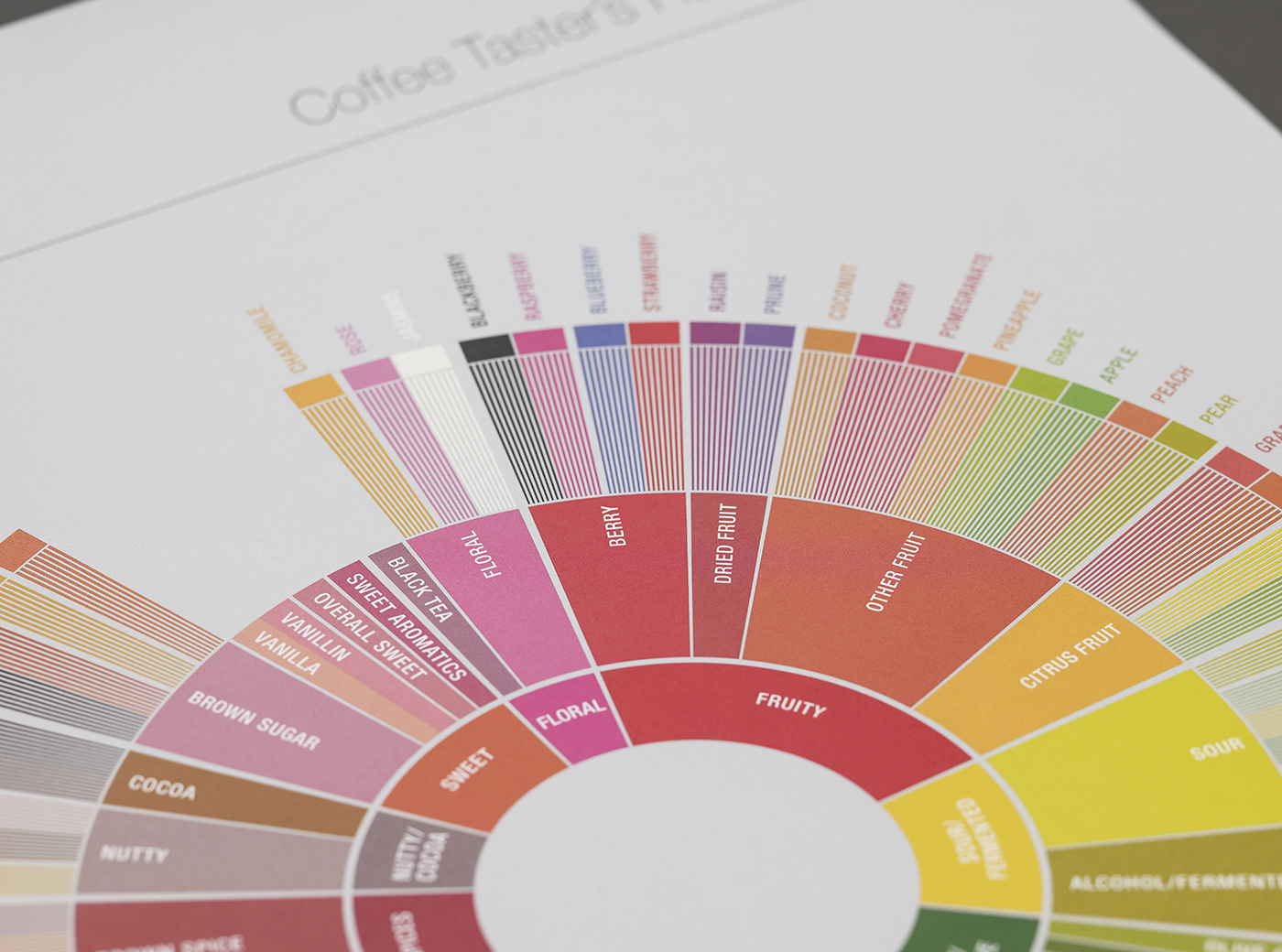 At the intersection of science and sensory experience, the original Coffee Taster's Flavor Wheel was the go-to reference for anyone working in the coffee industry, from buyers to baristas. So after World Coffee Research shed new light on defined flavour attributes with the Sensory Lexicon, SCAA embarked on an additional research study at the University of California, Davis, to understand how coffee tasters associate these attributes alongside one another.
This was the first time such a study has been used to organise descriptors on a flavour wheel and is culmination of over three years of scientific research and collaboration within the specialty coffee community. We brought clarity to the updated design by devising strong connections between colours and flavour attributes, pinks for "sweet", pastels for "medicinal". The refined graphical style means the wheel will sit proudly in coffee shops around the world, as a sign baristas know their stuff, while breaking down the more technical side of coffee for casual drinkers.
Trend-watching site Cool Hunting called the Flavor Wheel "one of the most epic representations of not only coffee diversity, but also of coffee research – with literally hundreds of people (and, specifically, scientists) behind it." The Coffee Taster's Flavor Wheel has re-established the SCAA as the leading authority on coffee tasting and this unifying lexicon is bound to shape the experience of coffee drinkers for years to come.