Specialty Coffee Association
The Specialty Coffee Association represents thousands of coffee professionals, from producers to baristas all over the world. Built on foundations of openness, inclusivity, and the power of shared knowledge, they act as a unifying force within the Specialty Coffee industry – invested in creating a worldwide circle of like-minded professionals. We were asked to create brand positioning, a brand identity, 30 chapter logos, a certified and member logo as well as a full suite of marketing material and brand guidelines.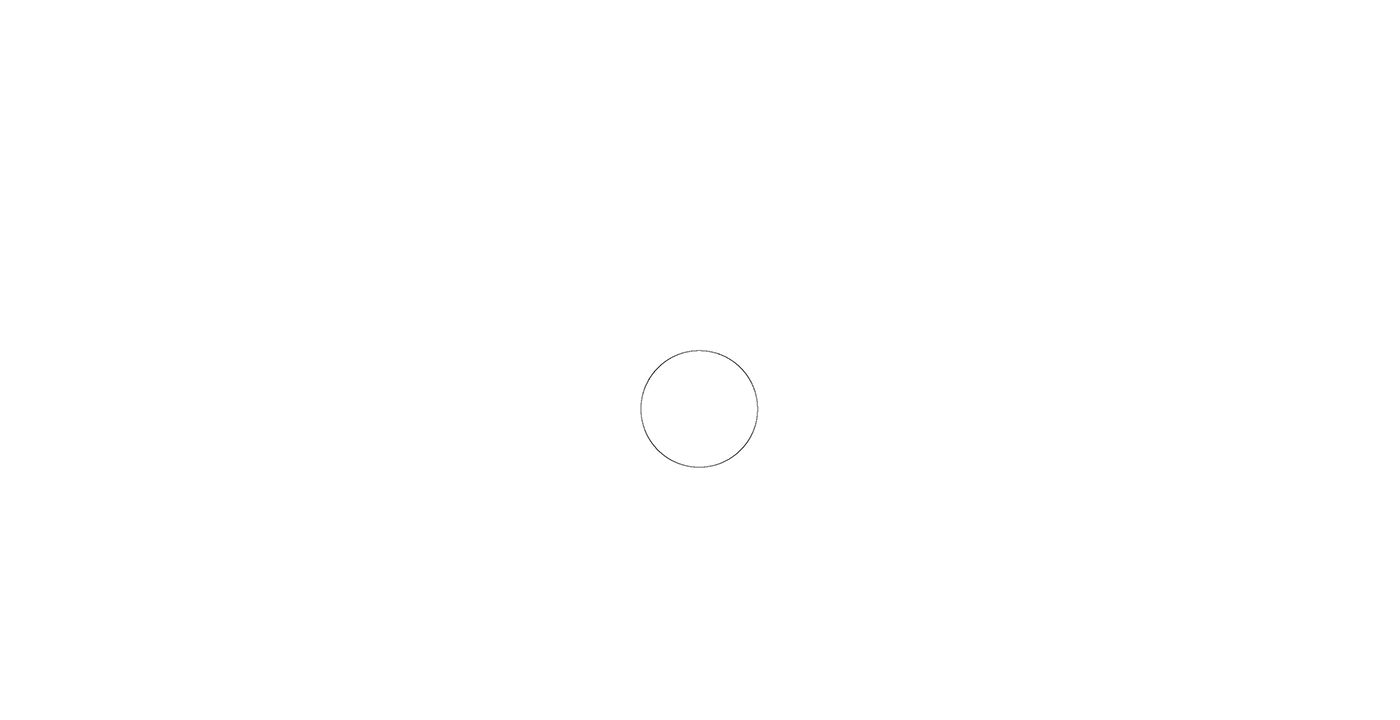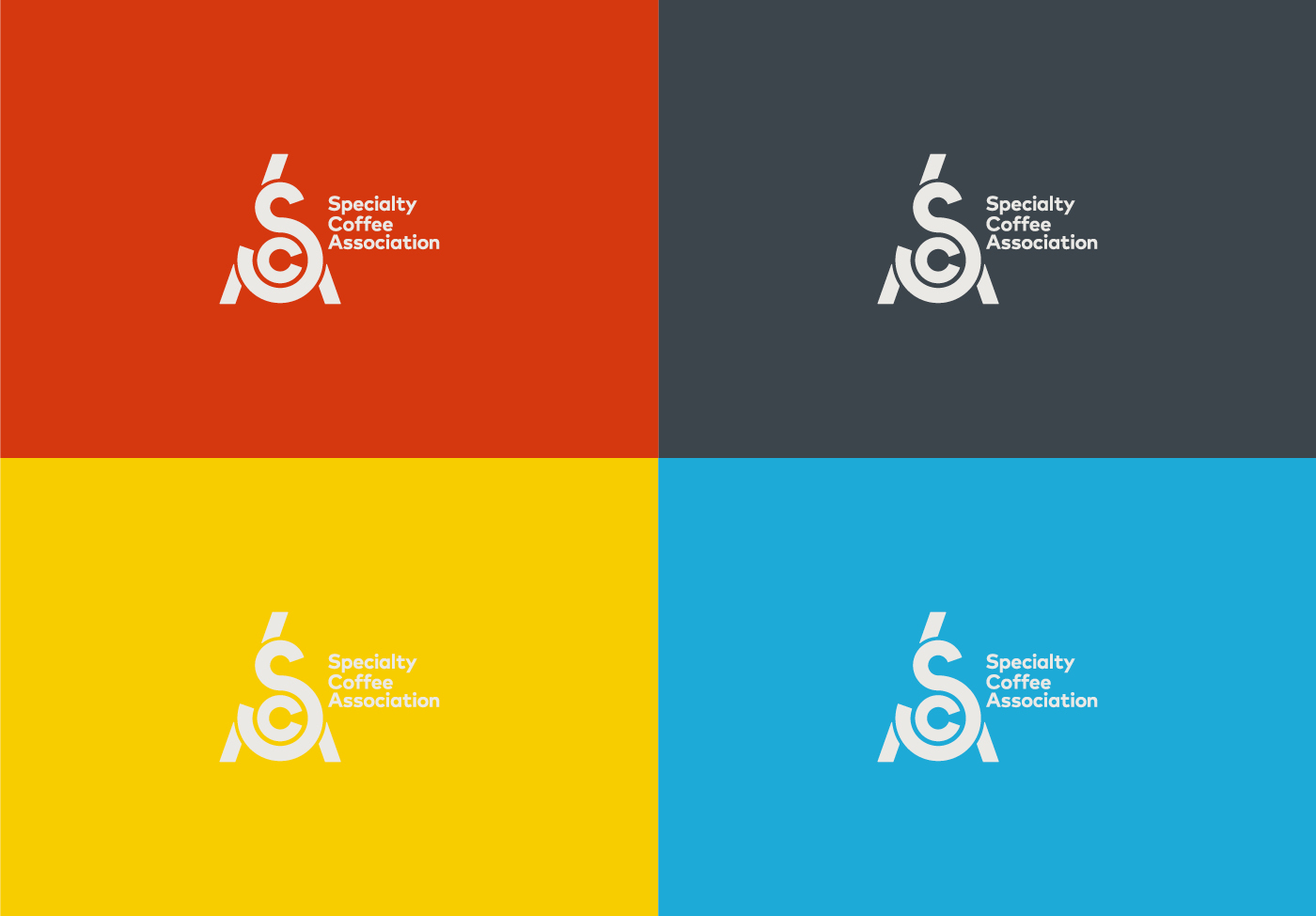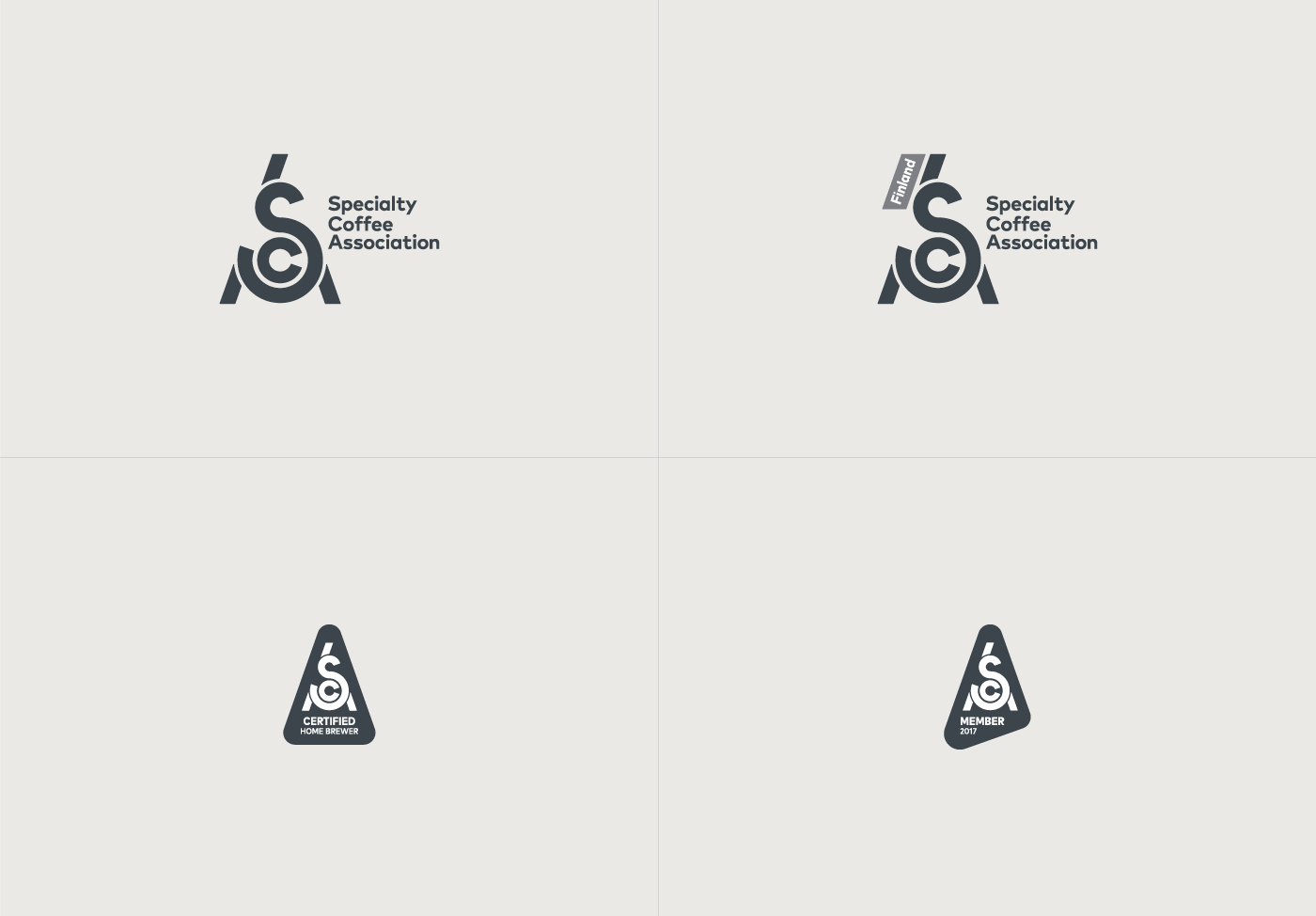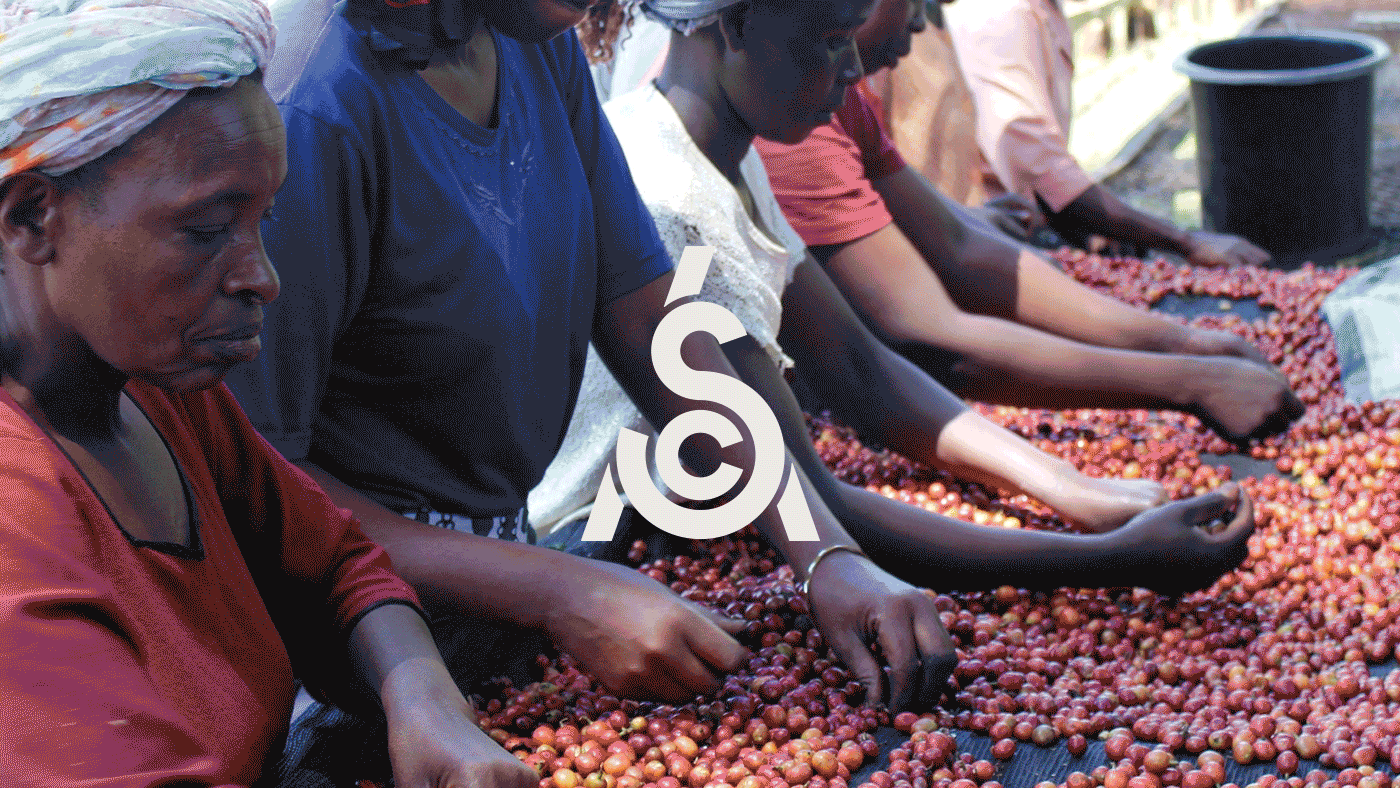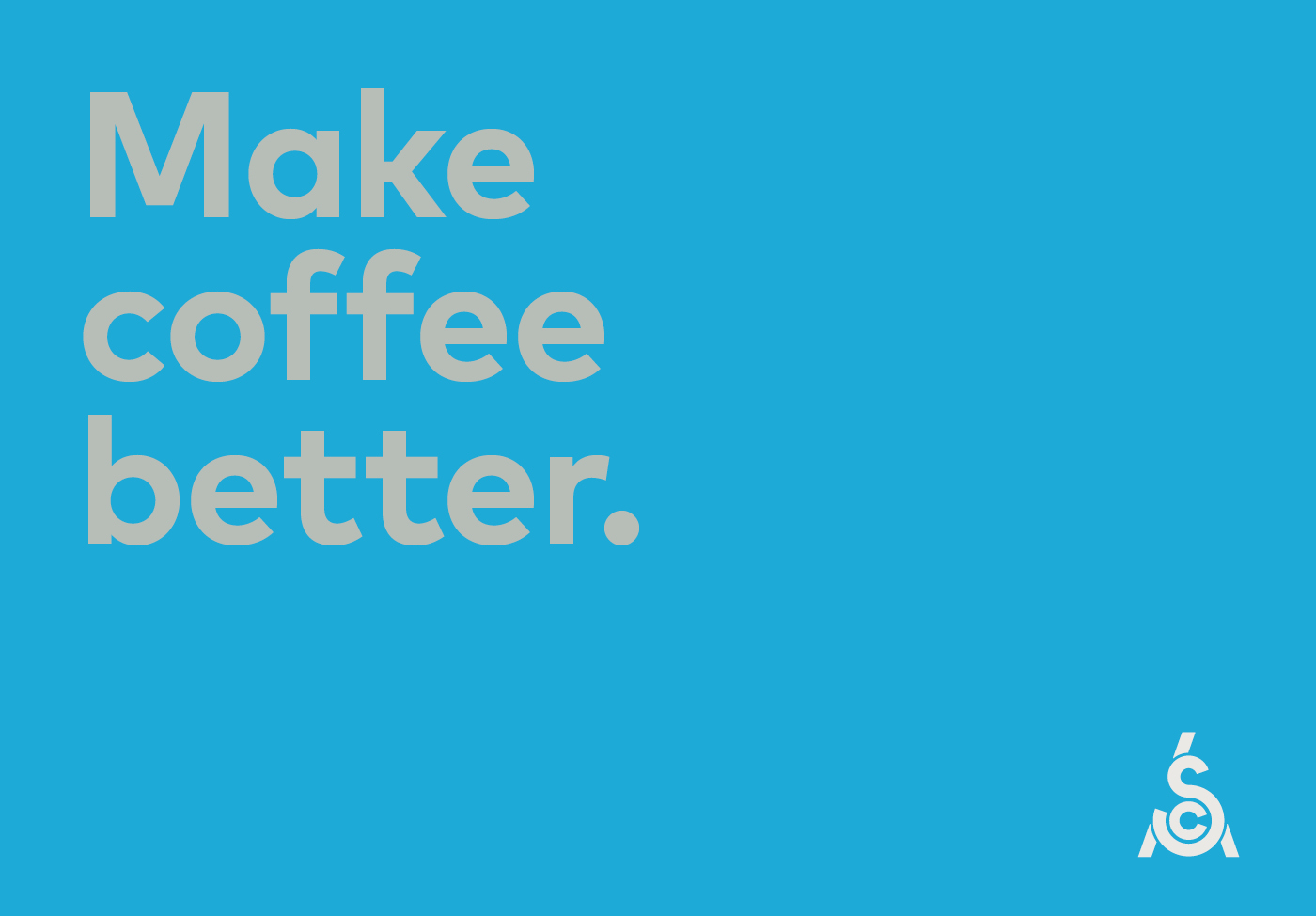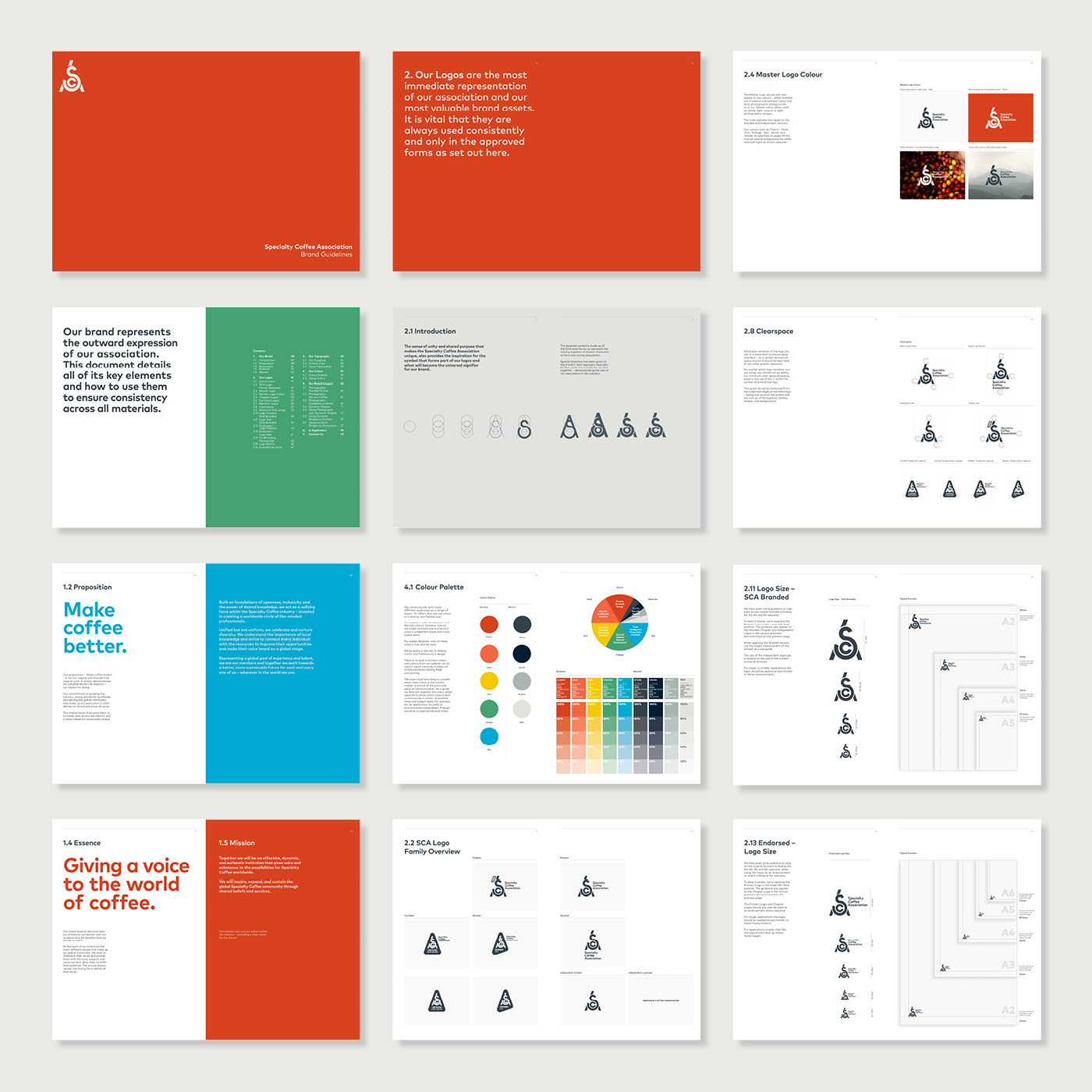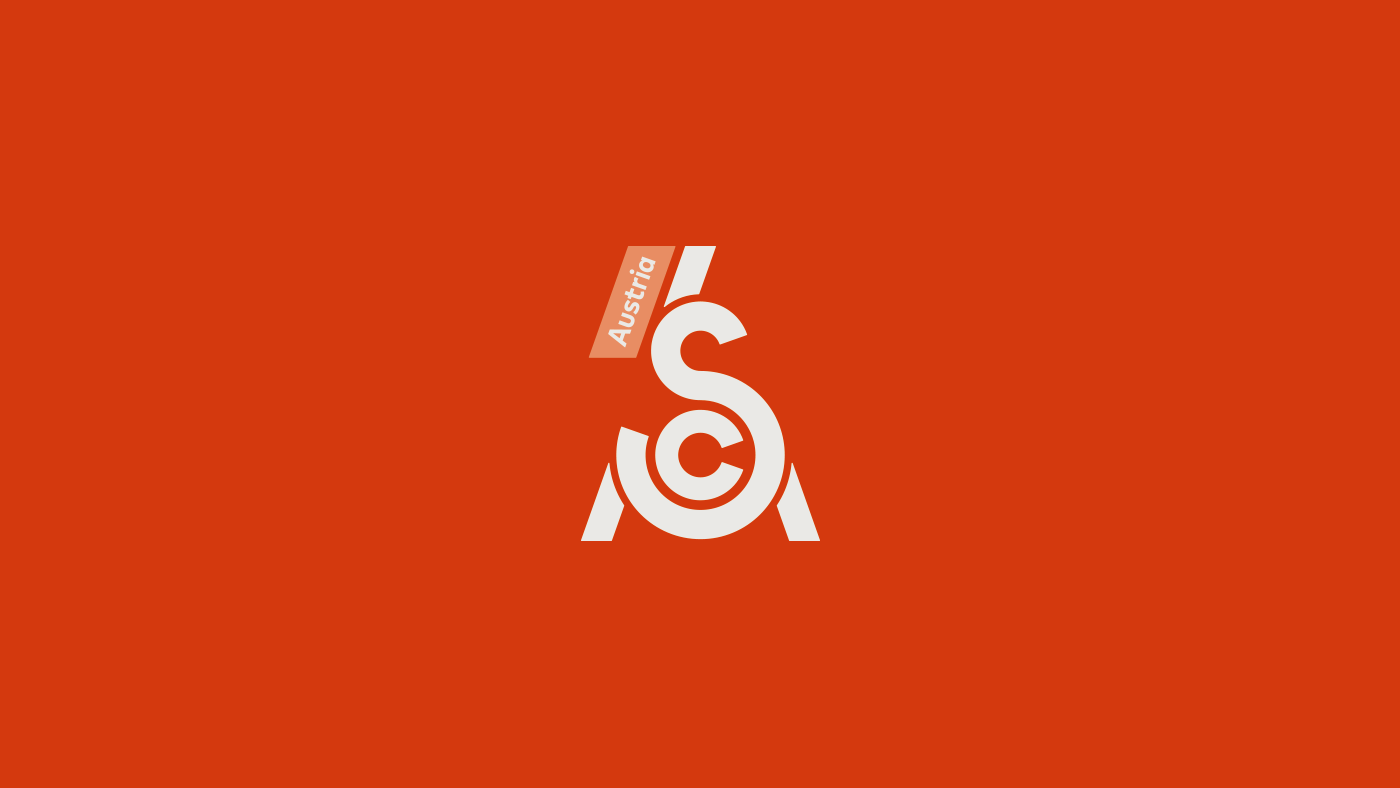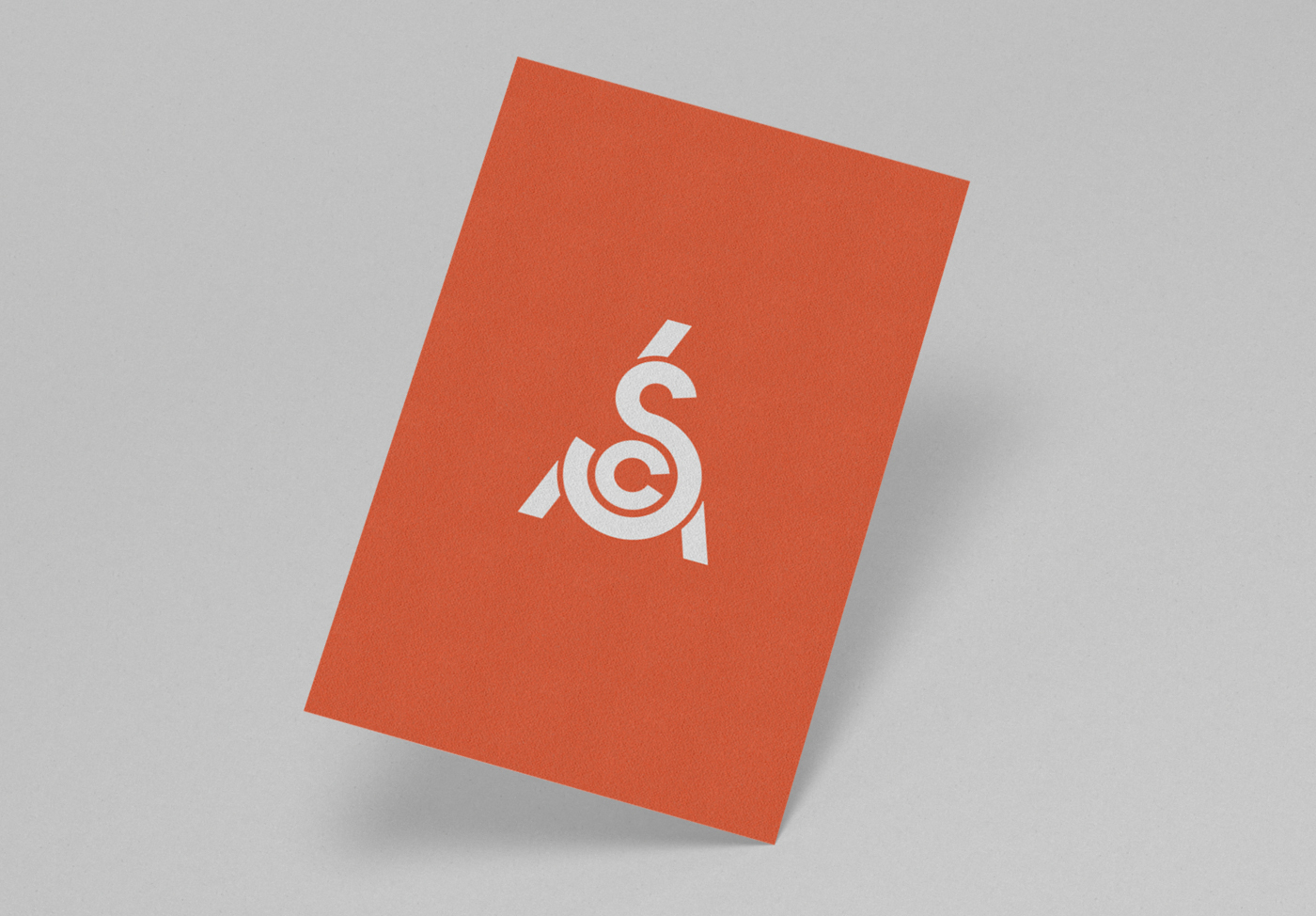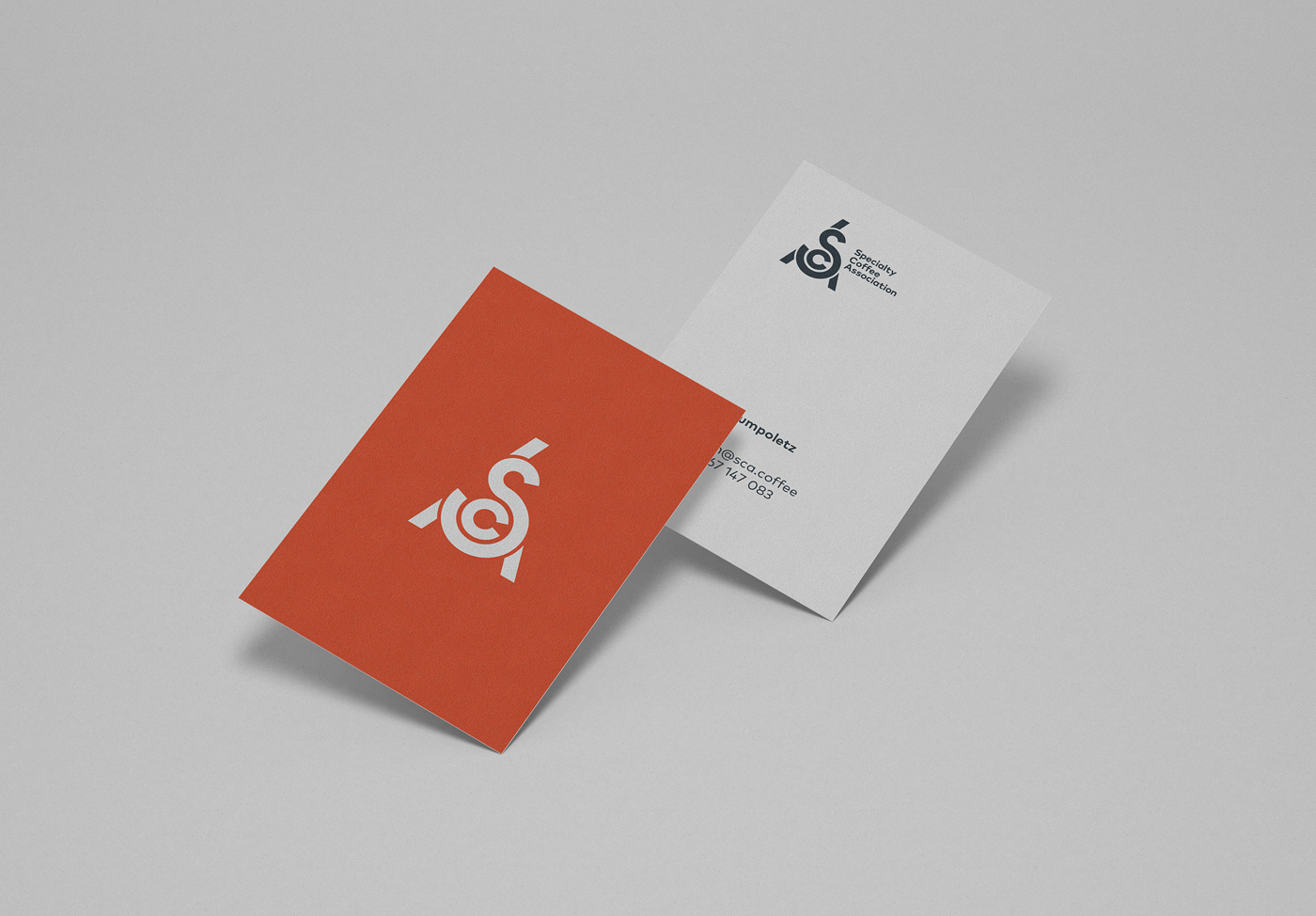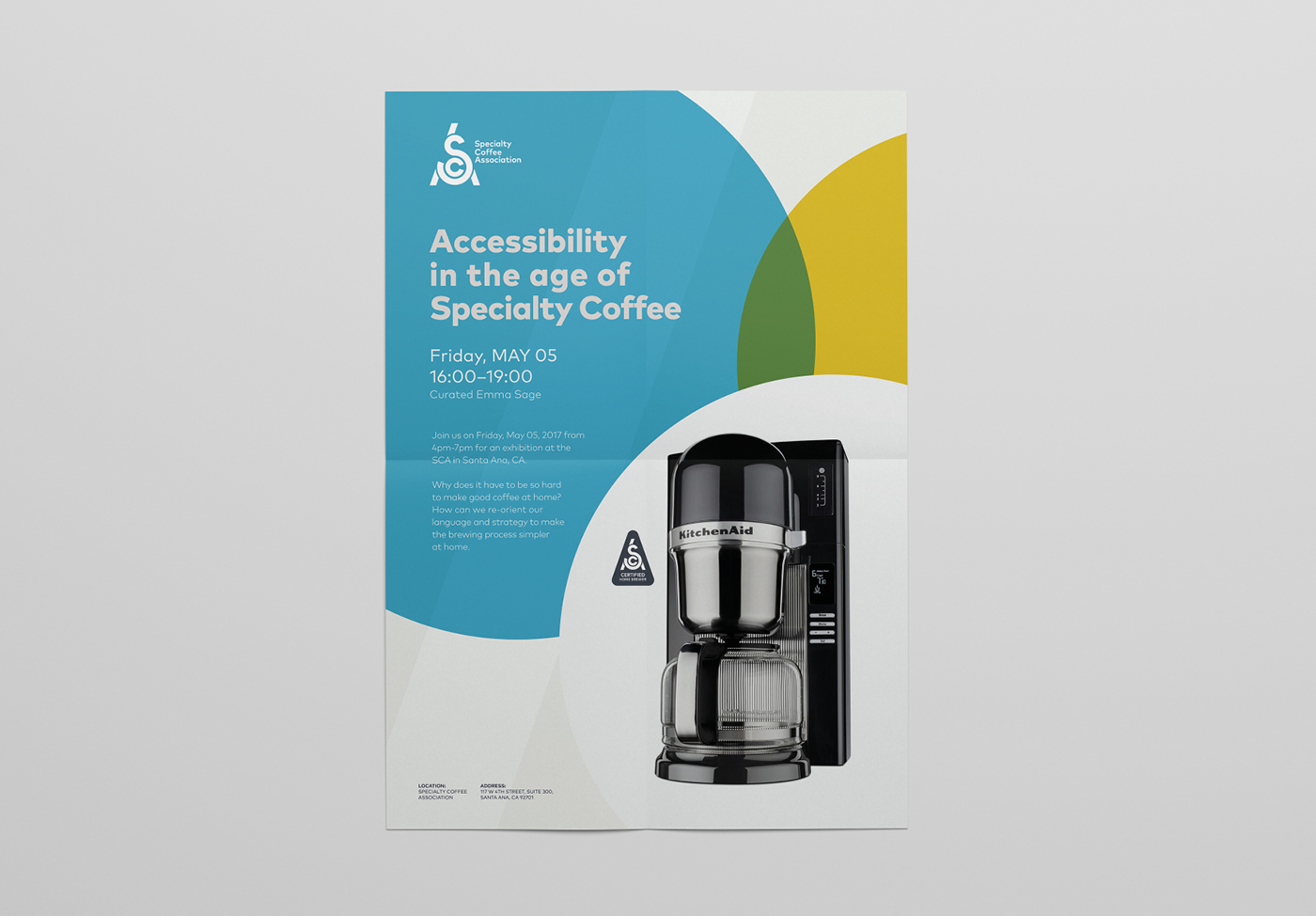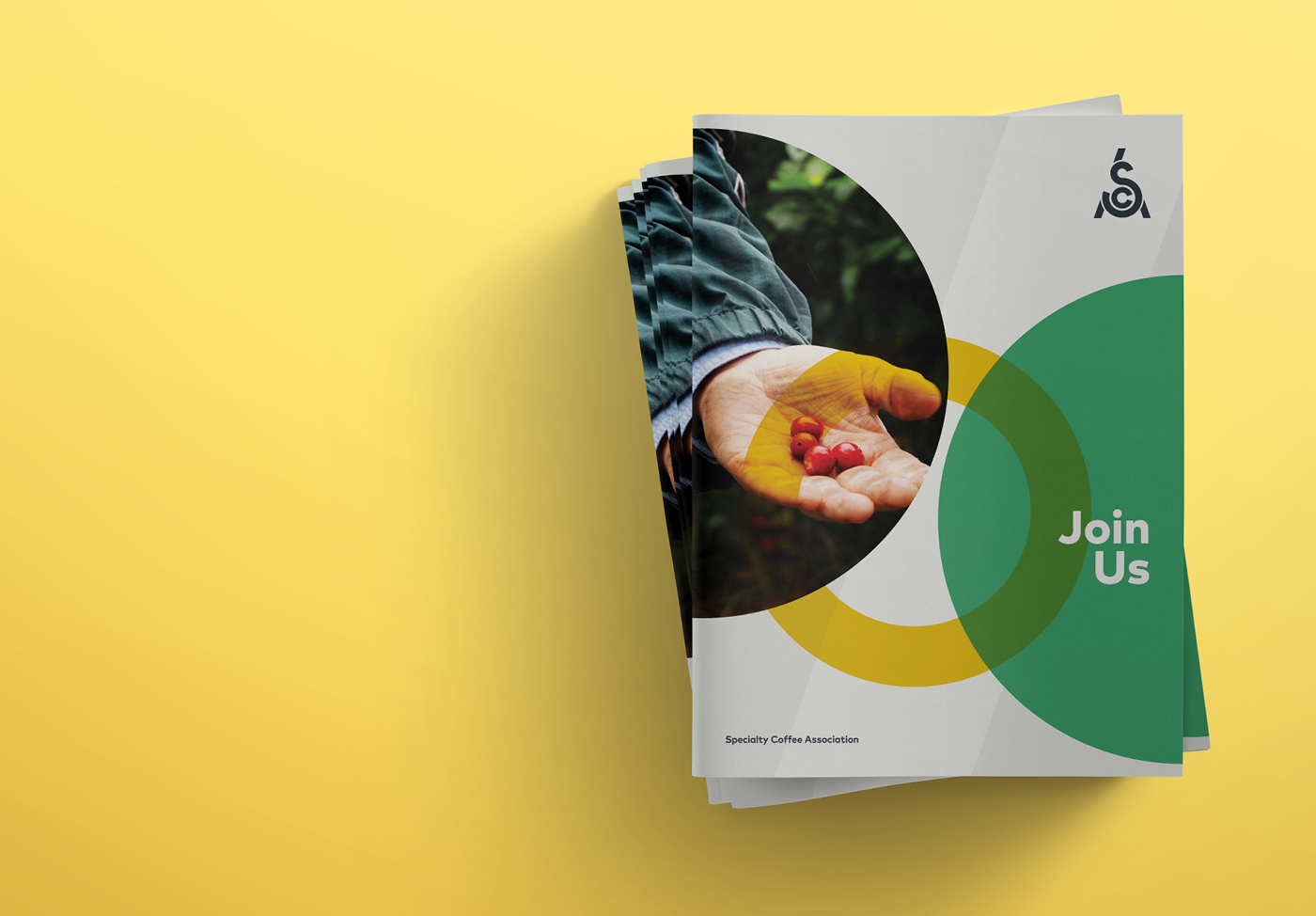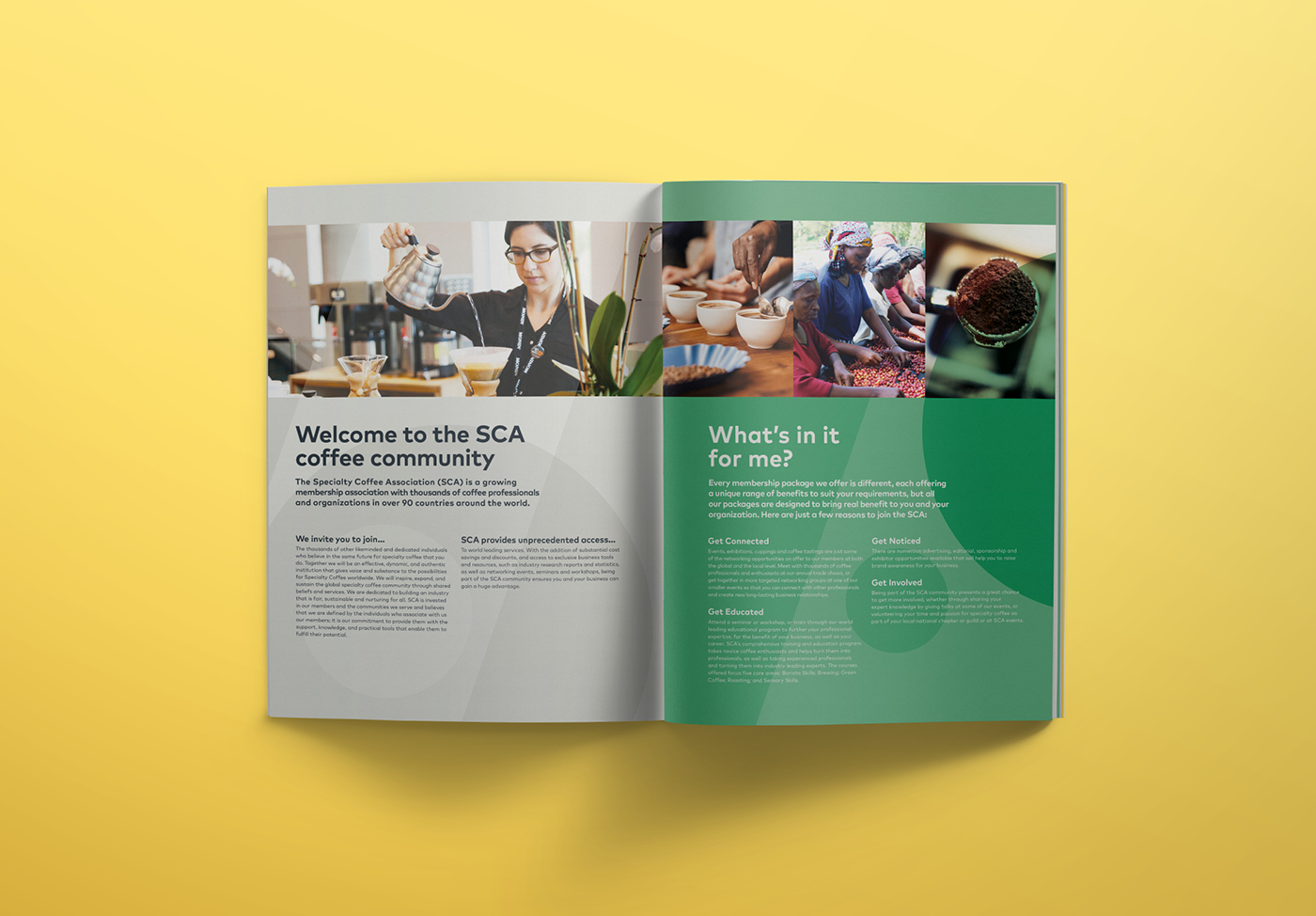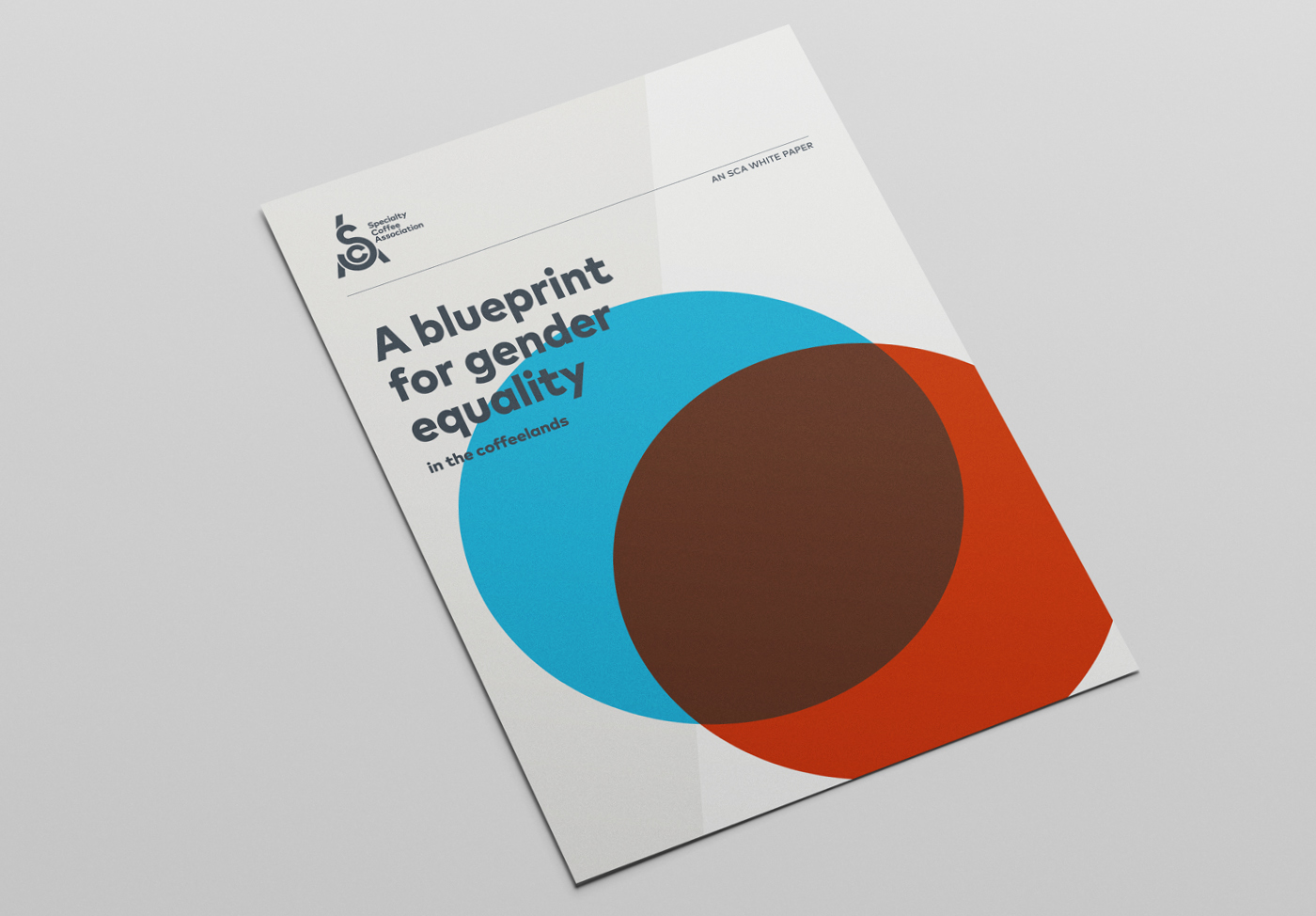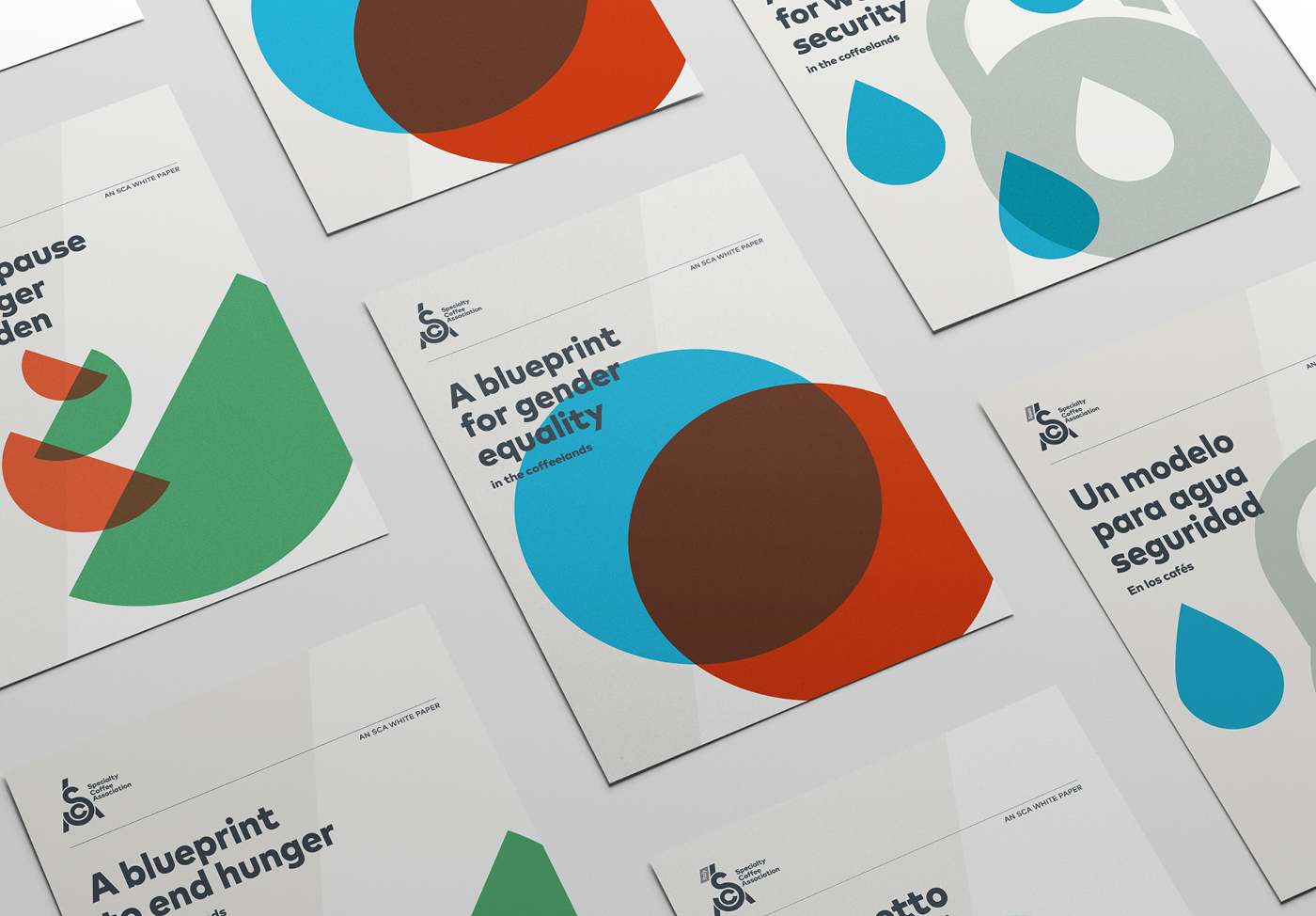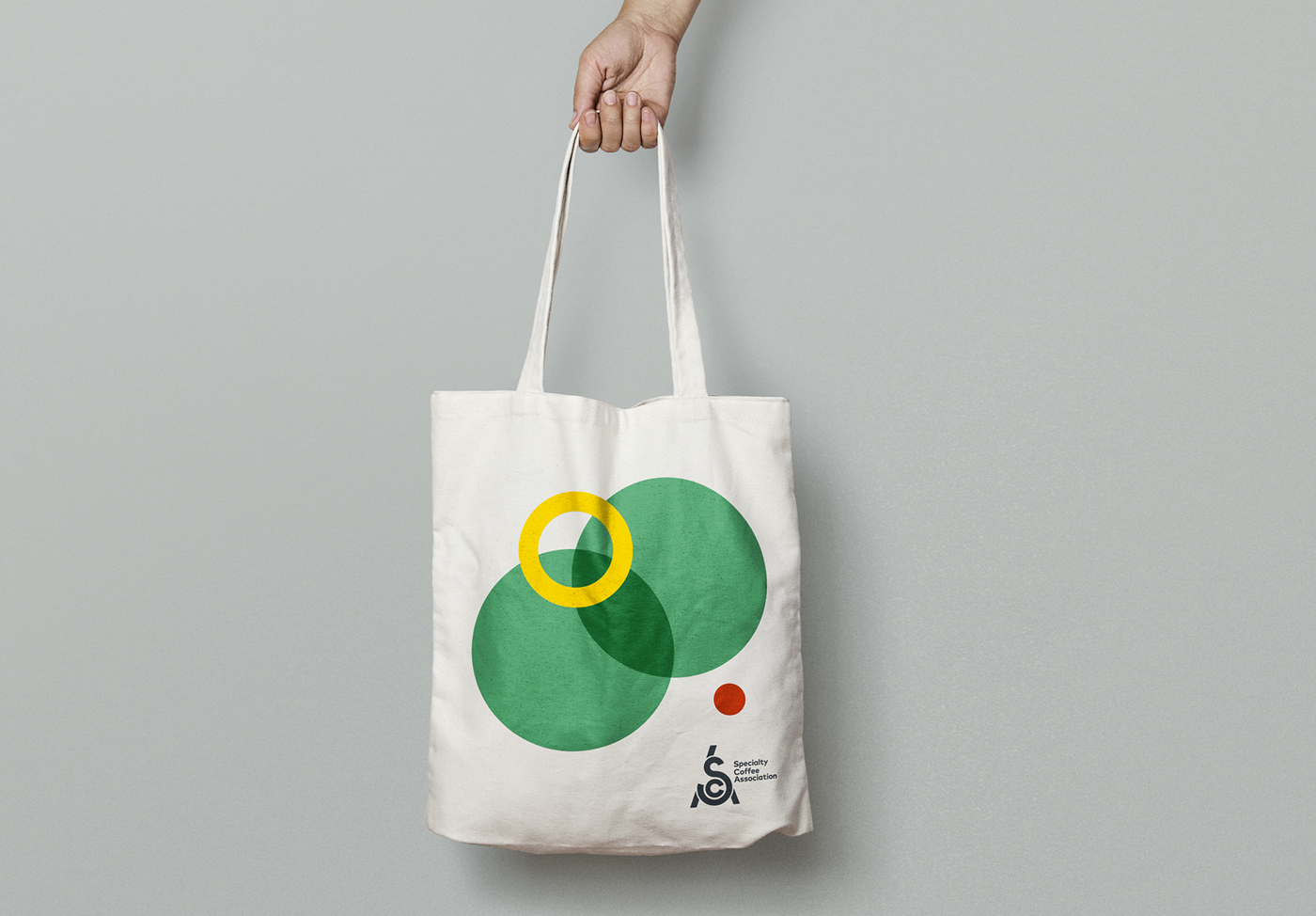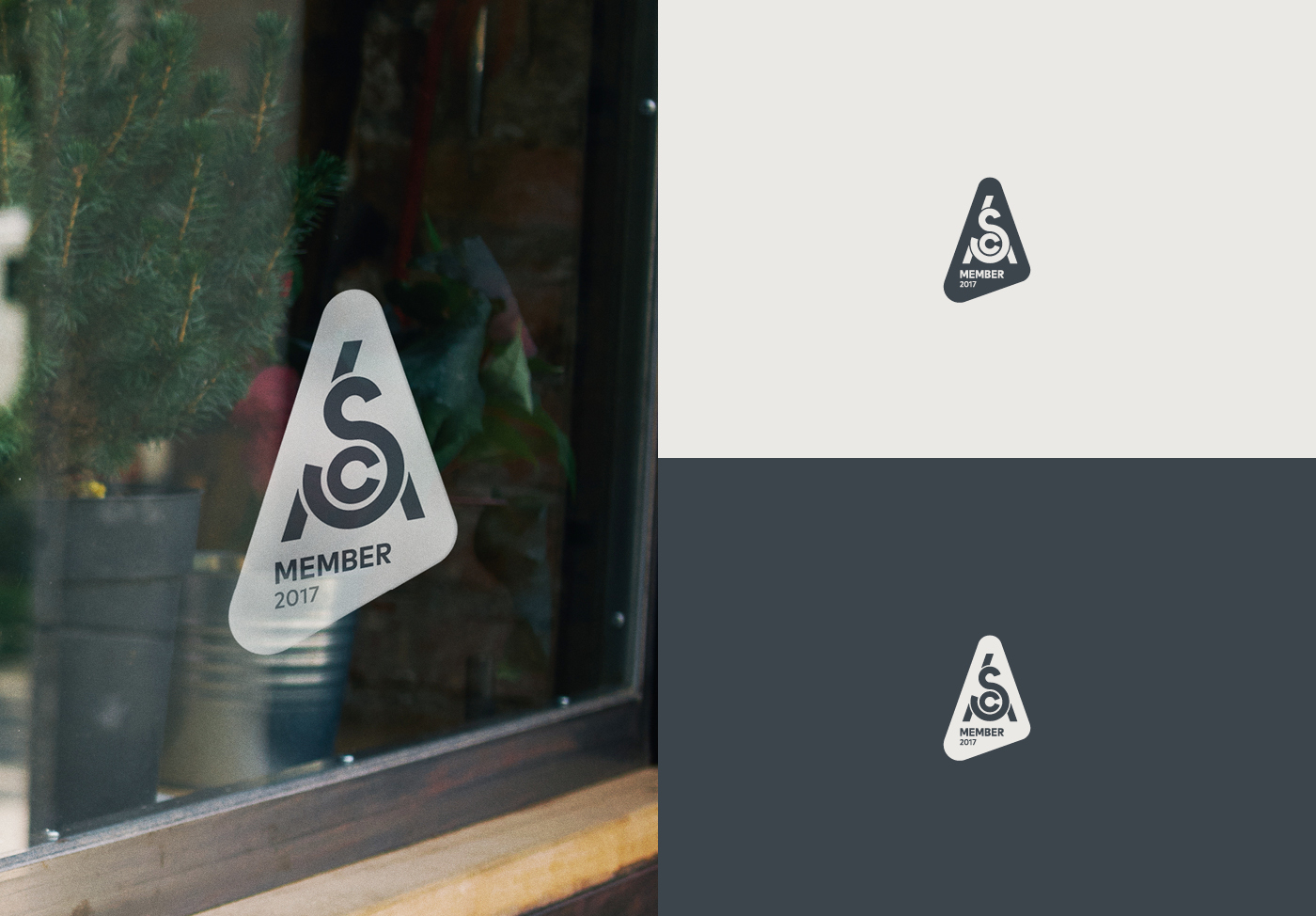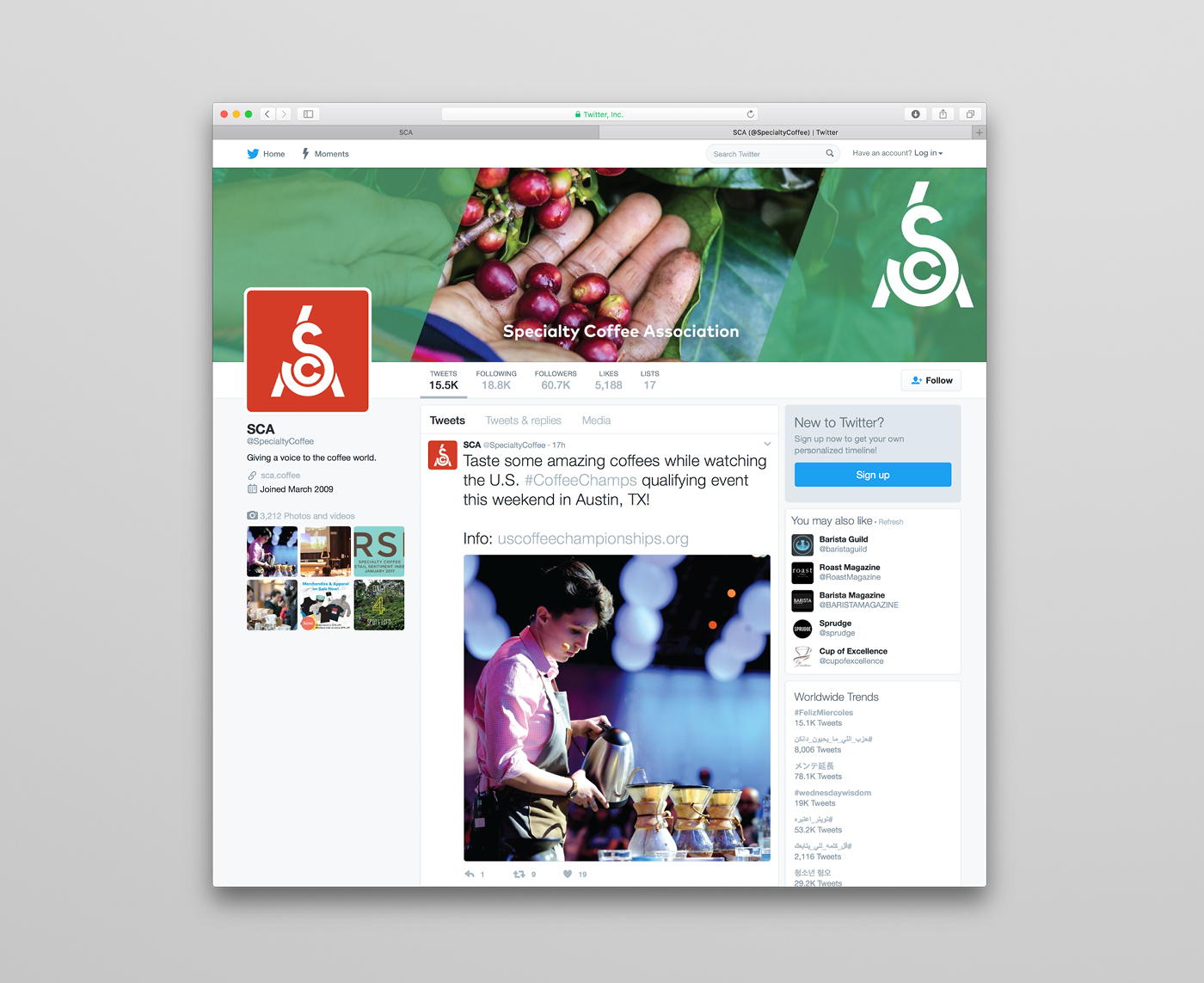 The sense of unity and shared purpose that makes the Specialty Coffee Association unique, also provides the inspiration for the symbol that forms part of our logos and what will become the universal signifier for our brand. This bespoke symbol is made up of the SCA letterforms to represent the coming together of diverse characters to form one strong association. Special attention has been given to the S and C that represent Specialty Coffee, while the A holds the symbol together – demonstrating the role of our association in the industry.

The colour palette is engaging, uplifting and speaks of origins. The visual environment uses the brand colours and solid shapes extracted from the ASC logo and its construction. Using the brand shapes to mask, overlay and interact with imagery in a flexible application that can be dialed up to be warm and welcoming or dialed down to be more informative.