Square Mile Coffee Roasters
Our initial commission with east London-based Square Mile Coffee Roasters was in 2008, and it was one of our studio's first projects. Having created the branding, packaging and website, we were excited to have the opportunity to recently relaunch their e-commerce proposition.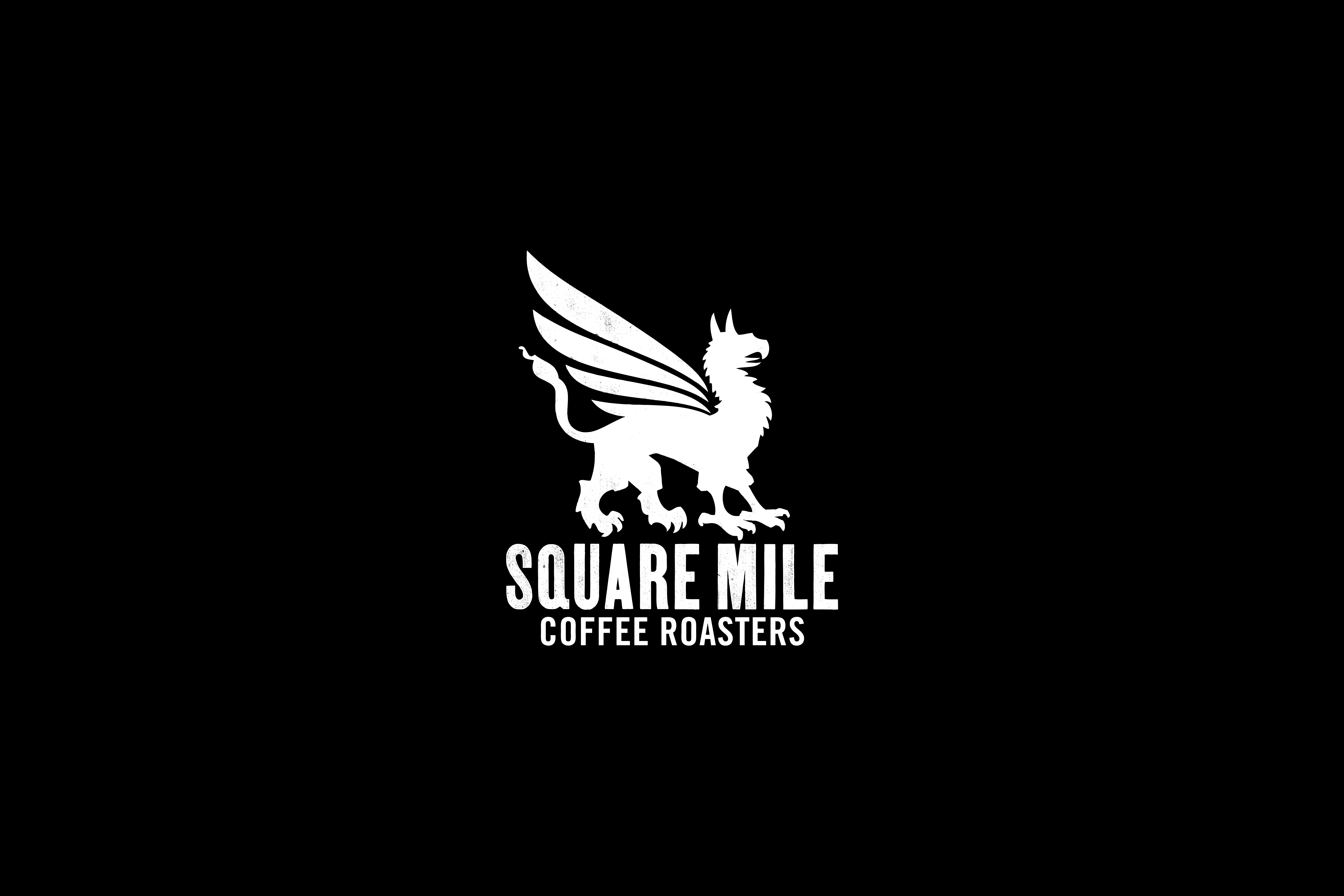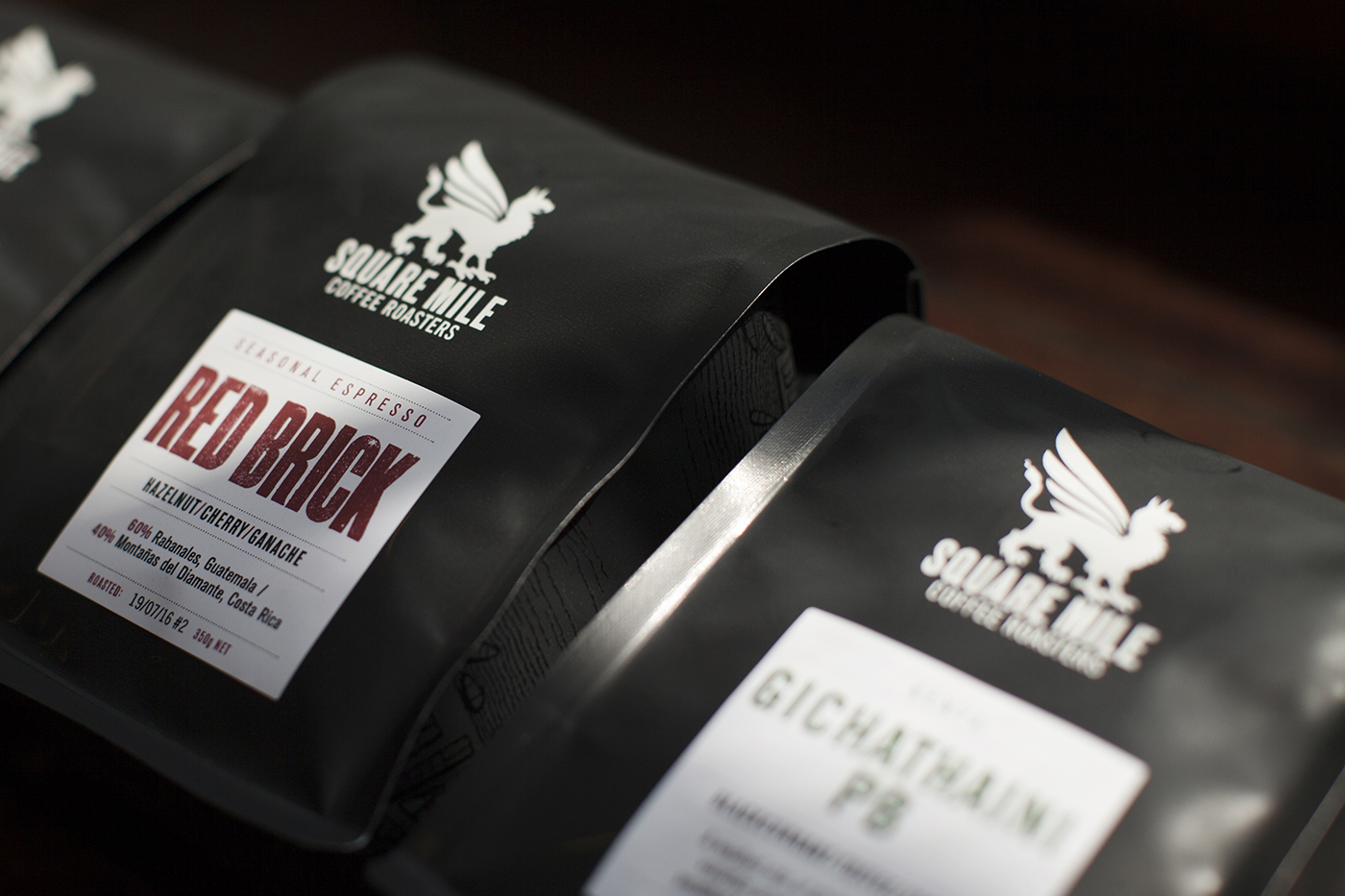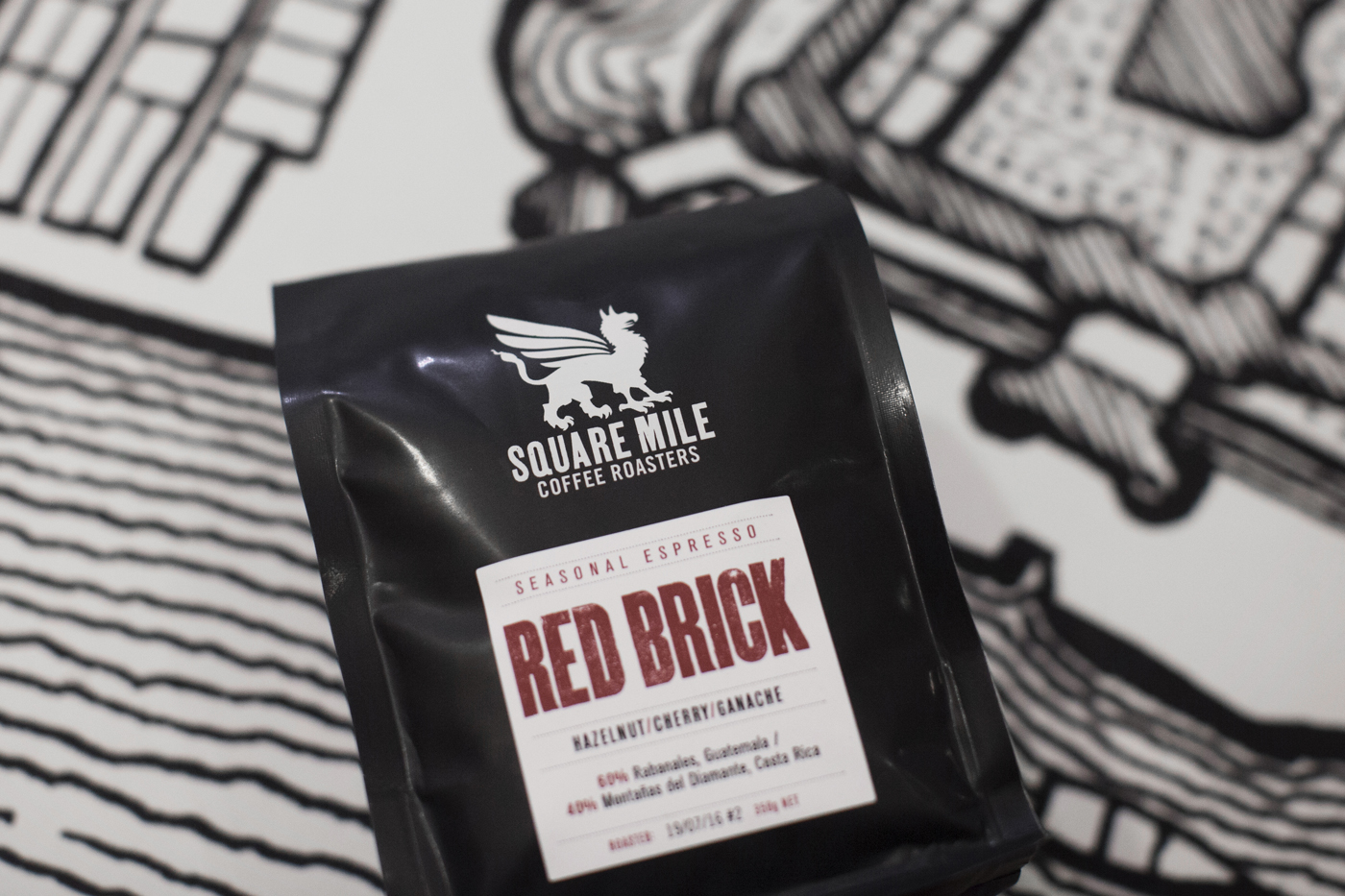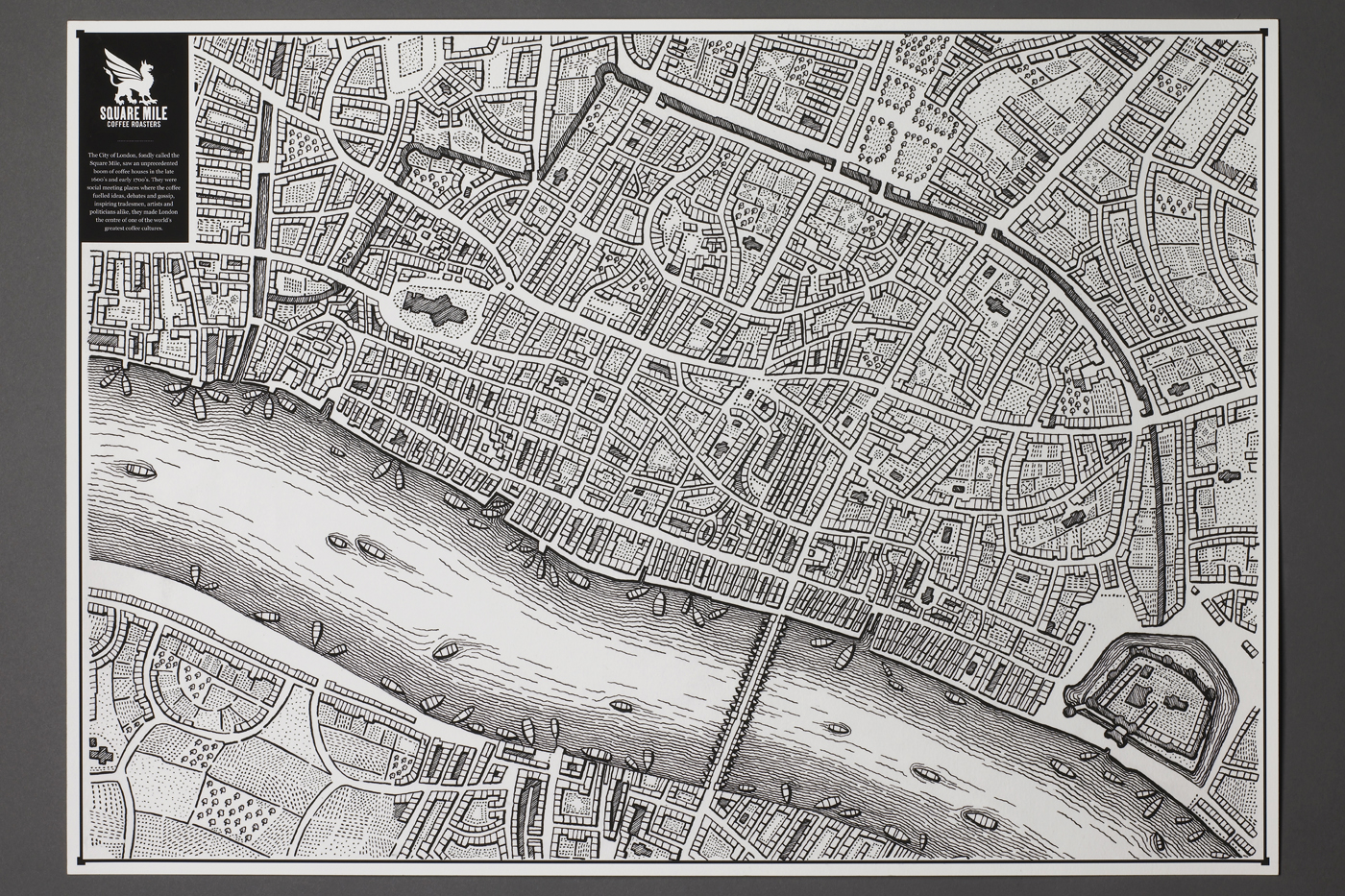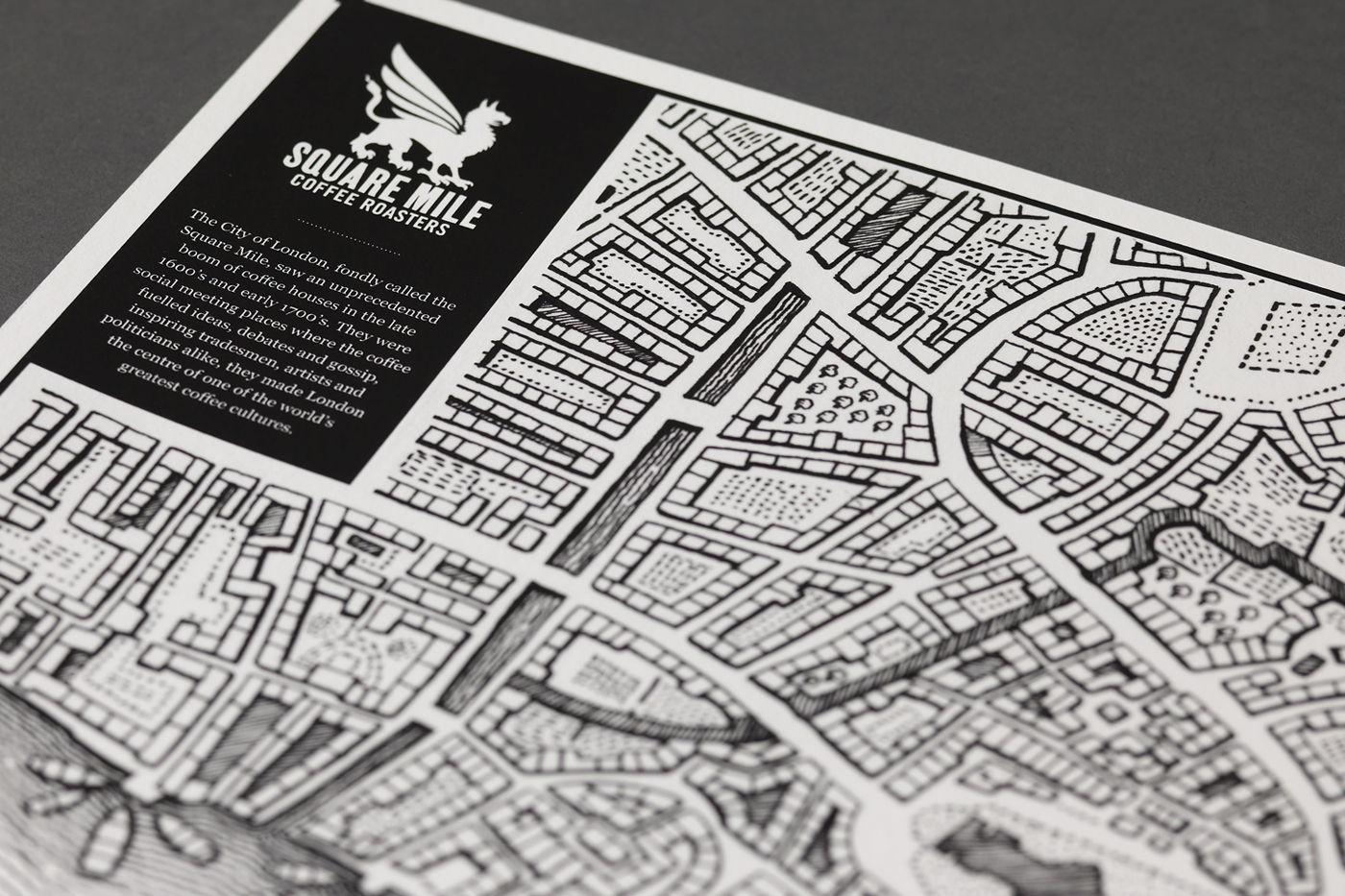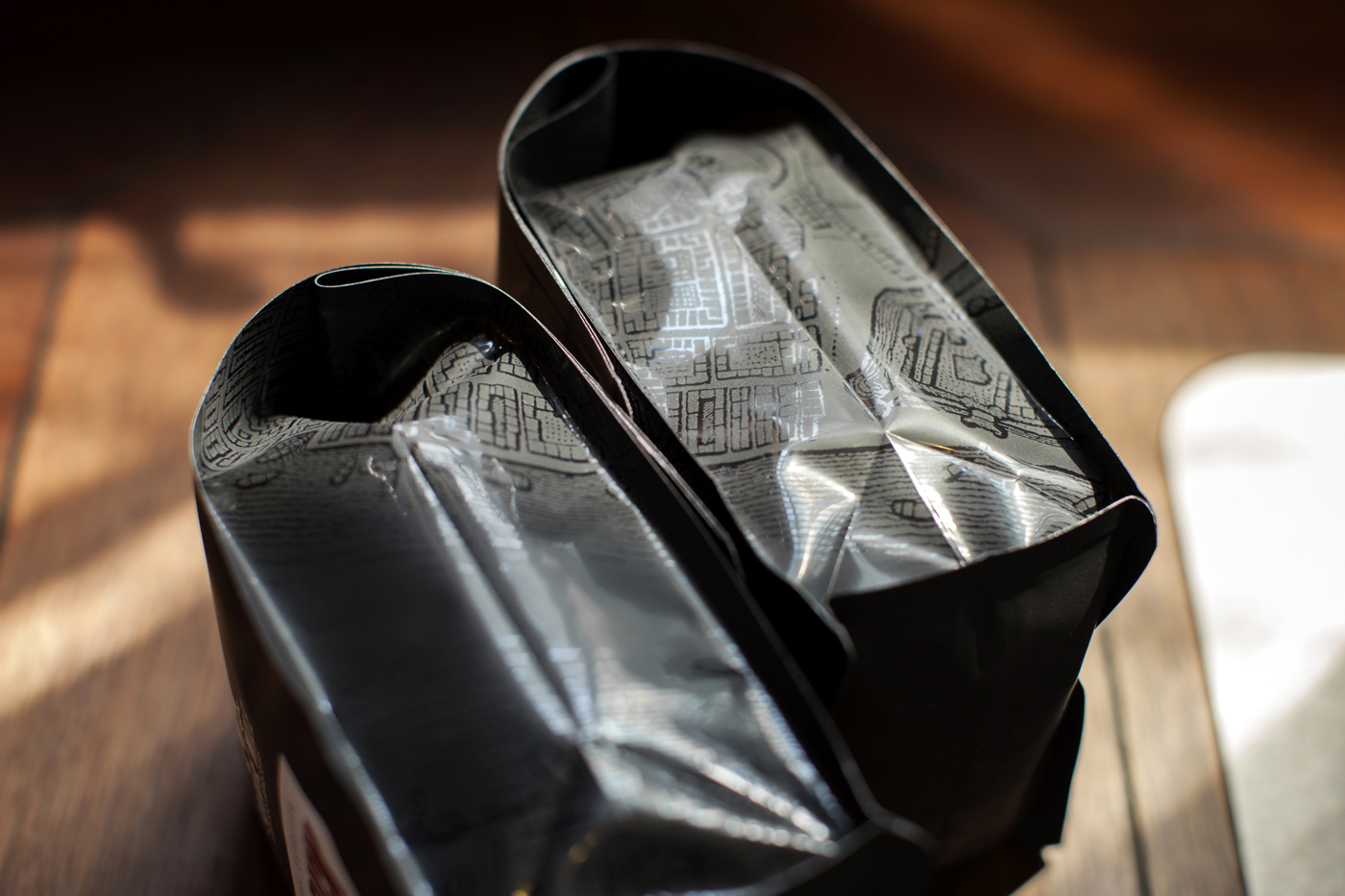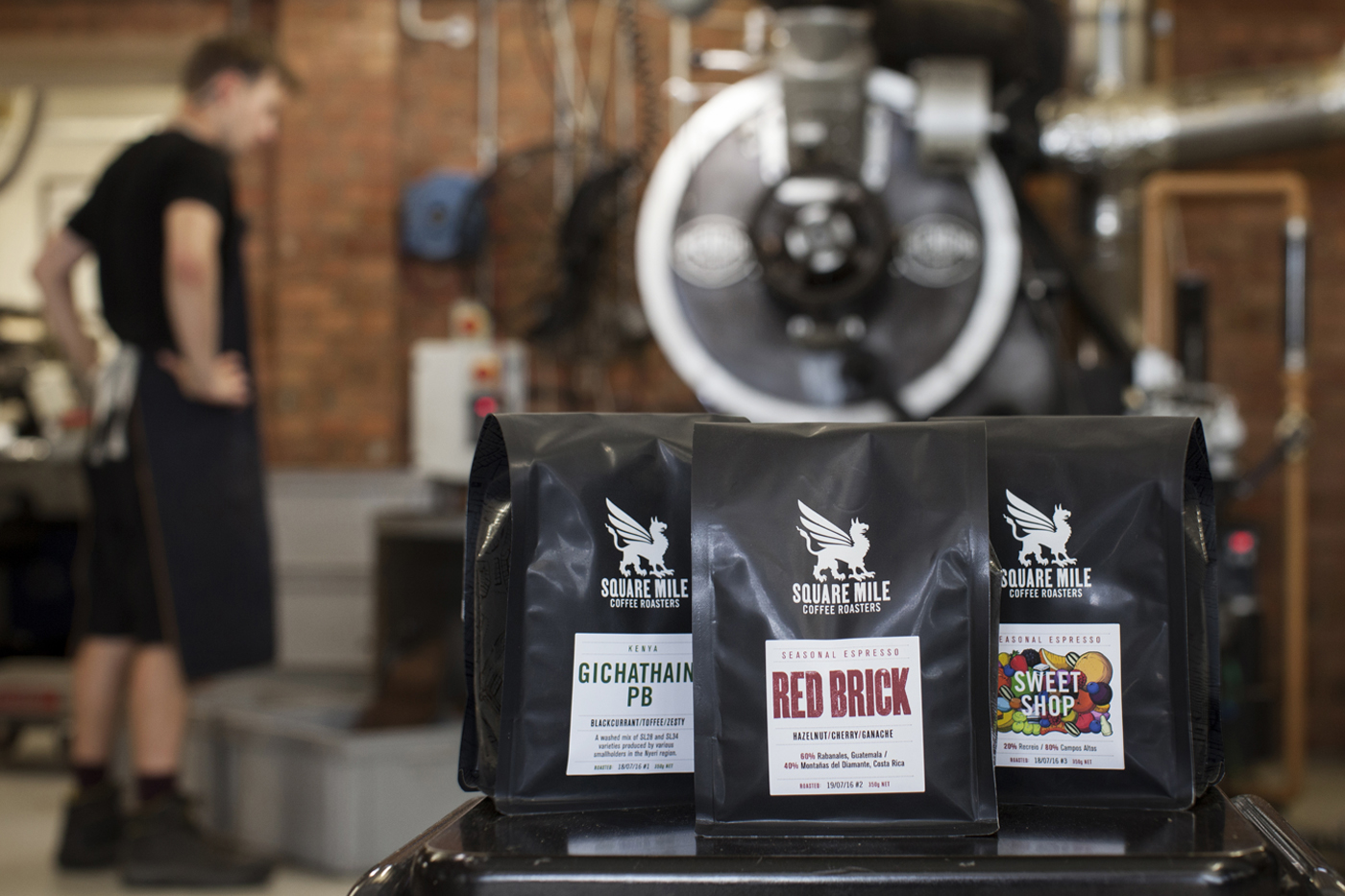 Square Mile is an award-winning coffee roasters based in East London, founded by James Hoffmann (World Barista Champion 2007) and Anette Moldvaer (World Coffee Cup Tasting Champion 2007). With a wealth of experience and passion, they focus on wholesaling – supplying and supporting businesses that wish to serve the best coffee possible. We began working with the then-fledgling company in 2008, creating the brand identity, packaging and website. As one of our studio's first clients, we are proud to continue to support the growth and development of this thriving business today.
The original idea behind the brand was inspired by our research into early English coffee houses and the discovery that by the mid-17th century, there were 82 such establishments counted within the Roman walls of the City. The capital's love for the dark stuff far before coffee chains, and even centuries before most people might think, inspired us to put the SquareMile – the heart of London's financial district – at the heart of the brand.
The stone statues of griffins that surround the old City borders struck us as the perfect mascot for Square Mile Coffee Roasters. For the type treatment we sourced original wood blocks to help achieve a vintage effect – a further nod to the historical relationship between coffee and the City. It was this thinking that we revisited in 2015 when we overhauled the design of Square Mile's packaging.
We commissioned illustrator Cat Johnson to create a pen and ink map inspired by one of the Square Mile from 1750. The hand-drawn execution and nod to heritage felt in keeping with the visual style already established, while providing a new original asset that will become something unique and distinctly ownable for the brand.
Across packaging the map was reproduced as a clear spot UV gloss on a matte black bag, wrapping around the back and sides. This subtle but effective finish was complimented by a fresh approach to labeling. We took influence from the language of old medicinal packaging to create clean layouts with bold and simplified typography – giving a sense of the many properties and qualities of the different coffees across the range, while making each variant easily identifiable at a glance.
The map has also been recreated as a beautiful print sold online and features on the inside of a packaging boxes and event stands. Supporting Square Mile's on-going ambition to build a London coffee culture and make the city famous for great coffee.
We continue to enjoy a strong and collaborative working relationship with Square Mile, having also worked alongside the team to evolve our original website design to meet the business's growing audience and echoing the shift in packaging design toward more refined aesthetic.
Part of the challenge was to avoid using anonymous images of beans, farms or latte art to represent products – Square Mile wanted the origins of each bean to take centre stage, which meant an e-commerce site led by our bold typography rather than product shots. Square Mile chooses its beans based on seasonality, and place of origin is crucial to this. We created custom country maps as the lead image on each product page.
While ensuring the homepage remained an obvious shop front, we wanted to add some features to enhance the shopping experience. These include the ability to highlight a 'featured' or 'top selling' product, show only filter or espresso beans, and a preview 'door' that can be flipped open to reveal tasting notes before committing to visiting a product page.
With over one-third of Square Mile's web visitors accessing the site from mobile or tablets, it was crucial for it to be fully responsive.