Summerfuel
We have worked with Summerfuel, a company offering personalised development programs for high school students for the last 2 years. Starting with rebranding, a digital marketing and social media strategy, and a digital and print campaign, our recent Summerfuel 'Day in the Life' video has had over 360,000 views on YouTube.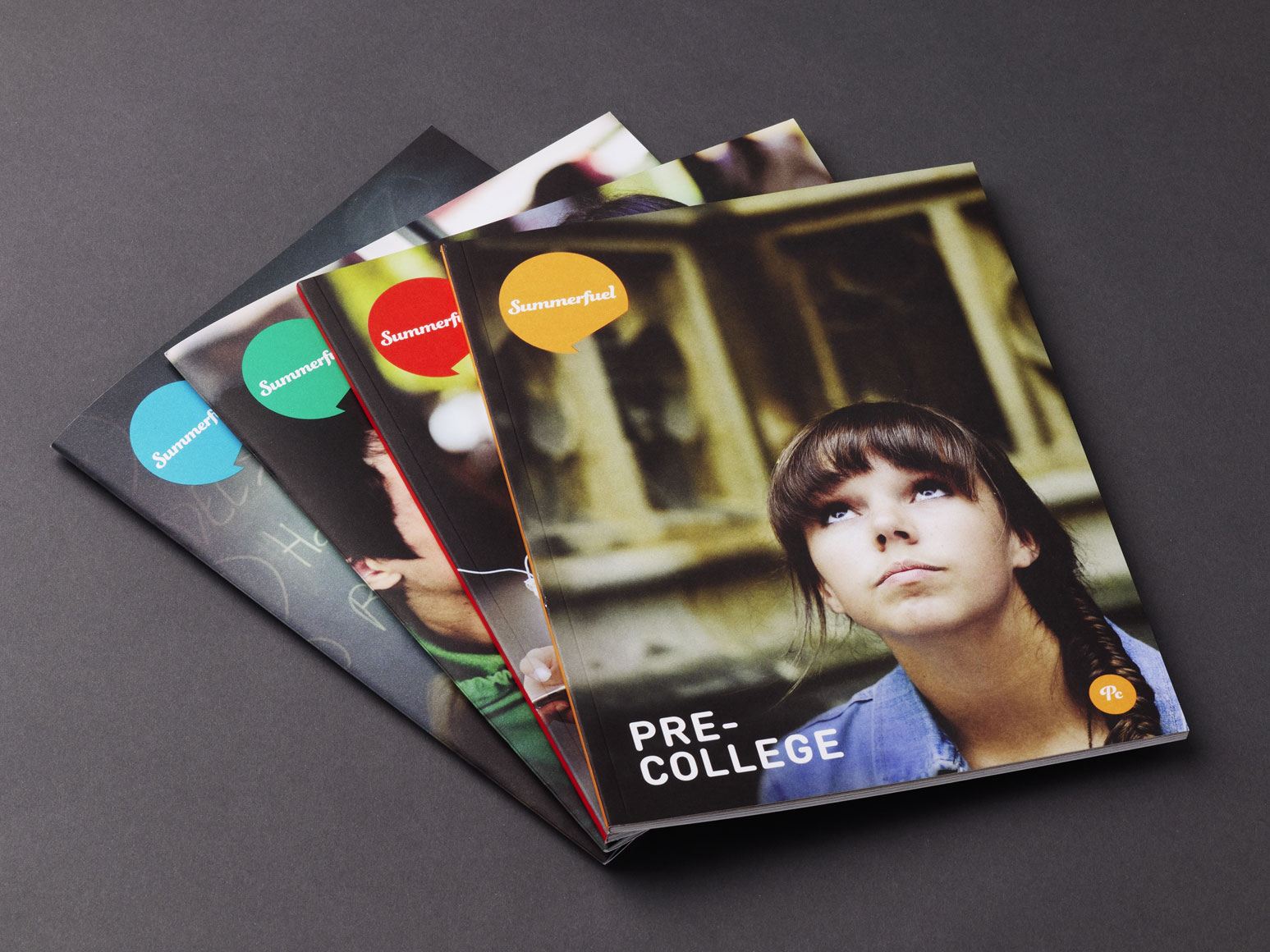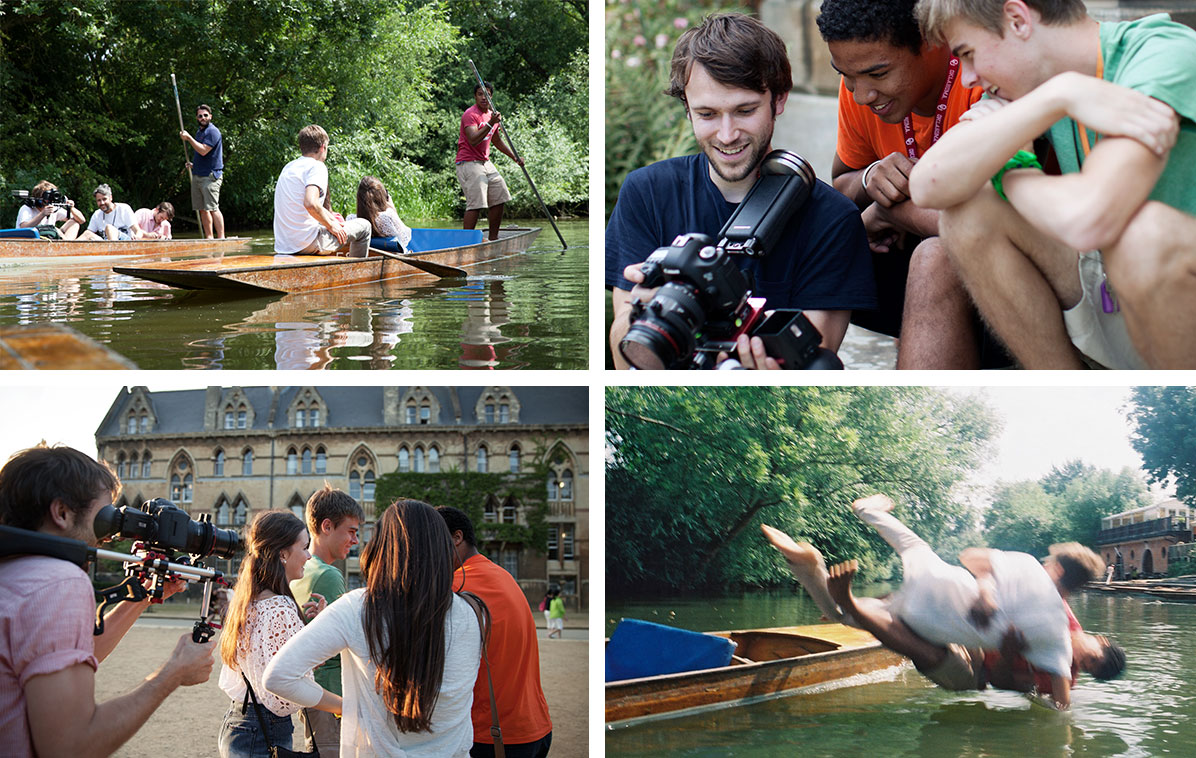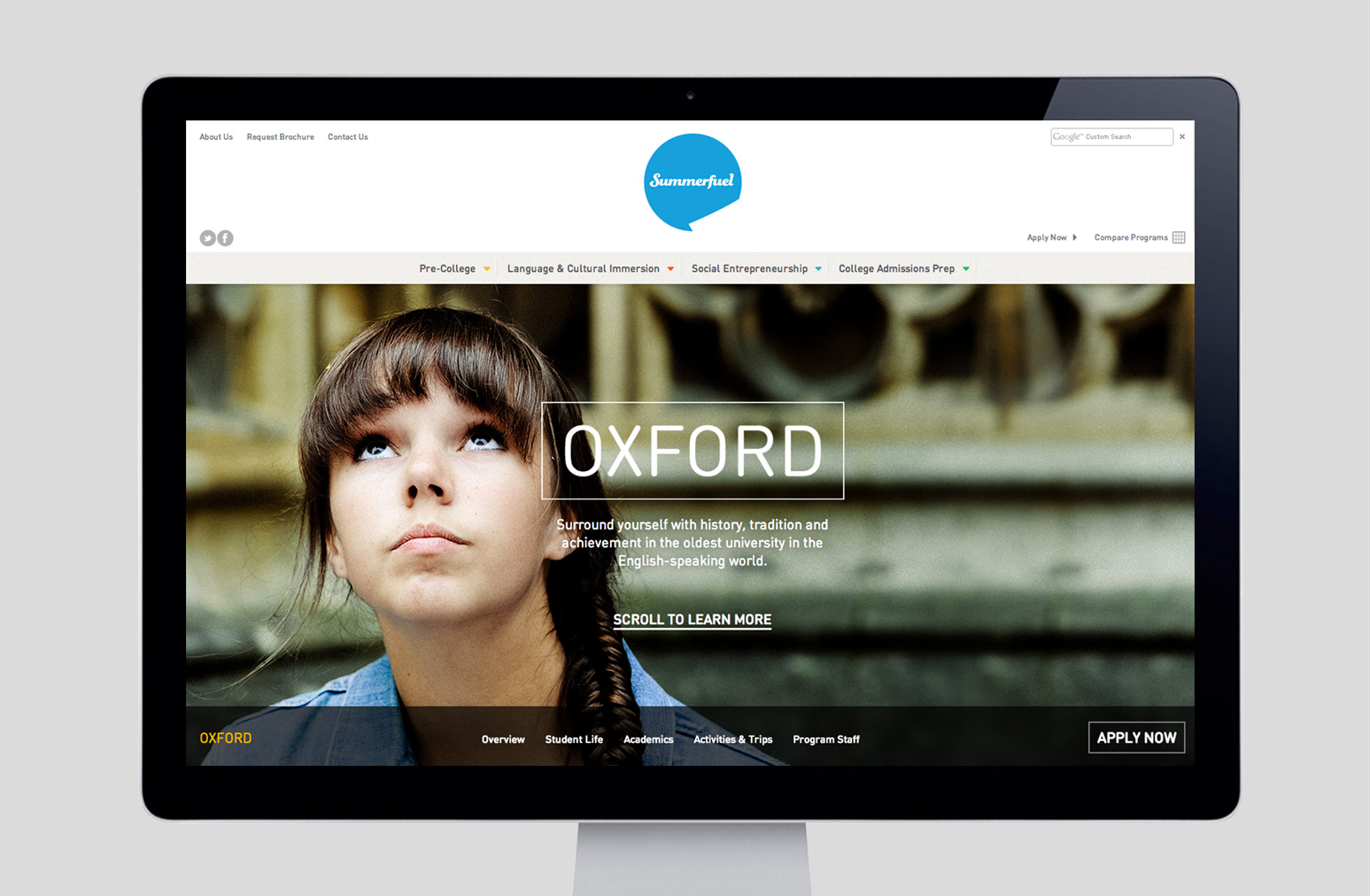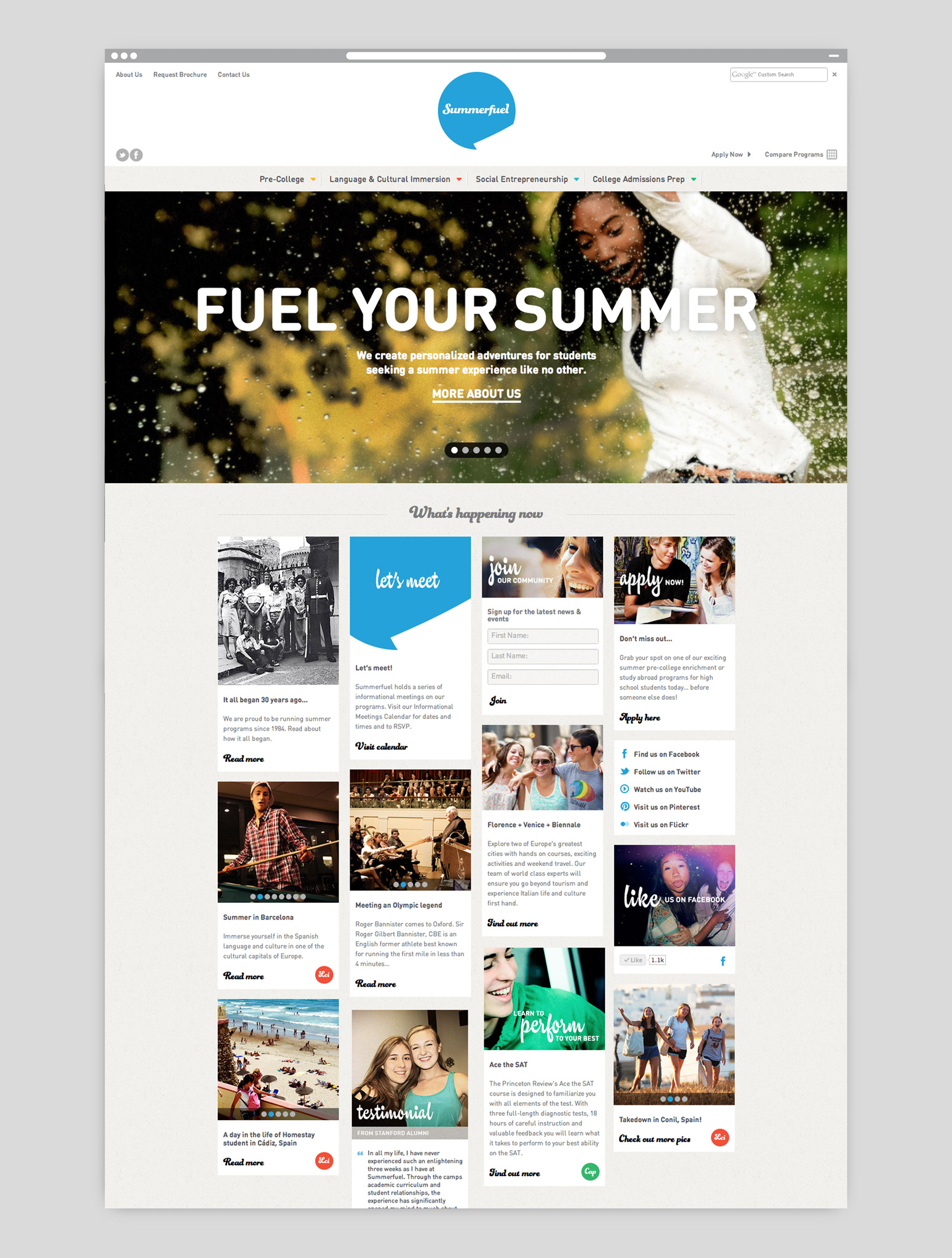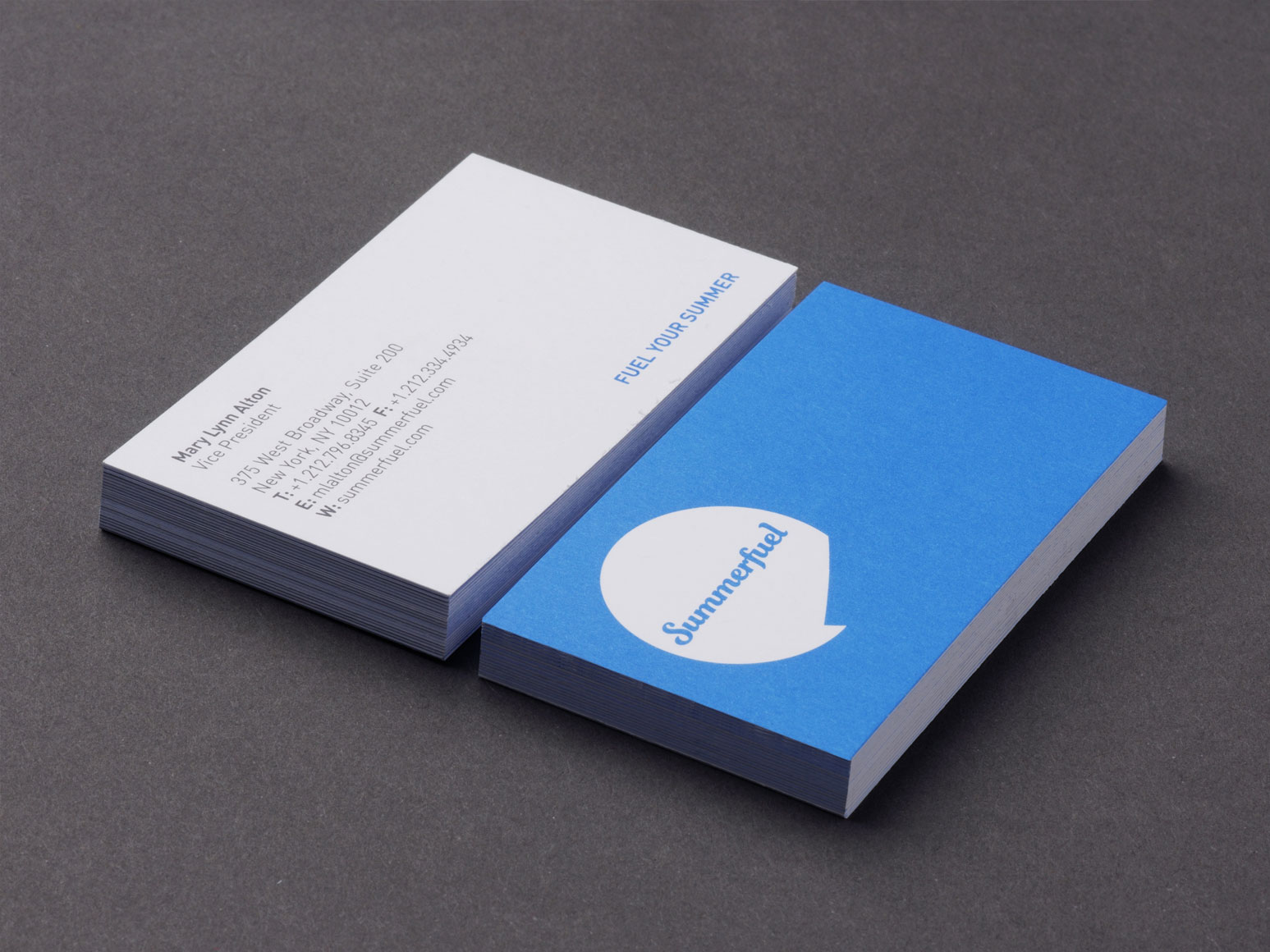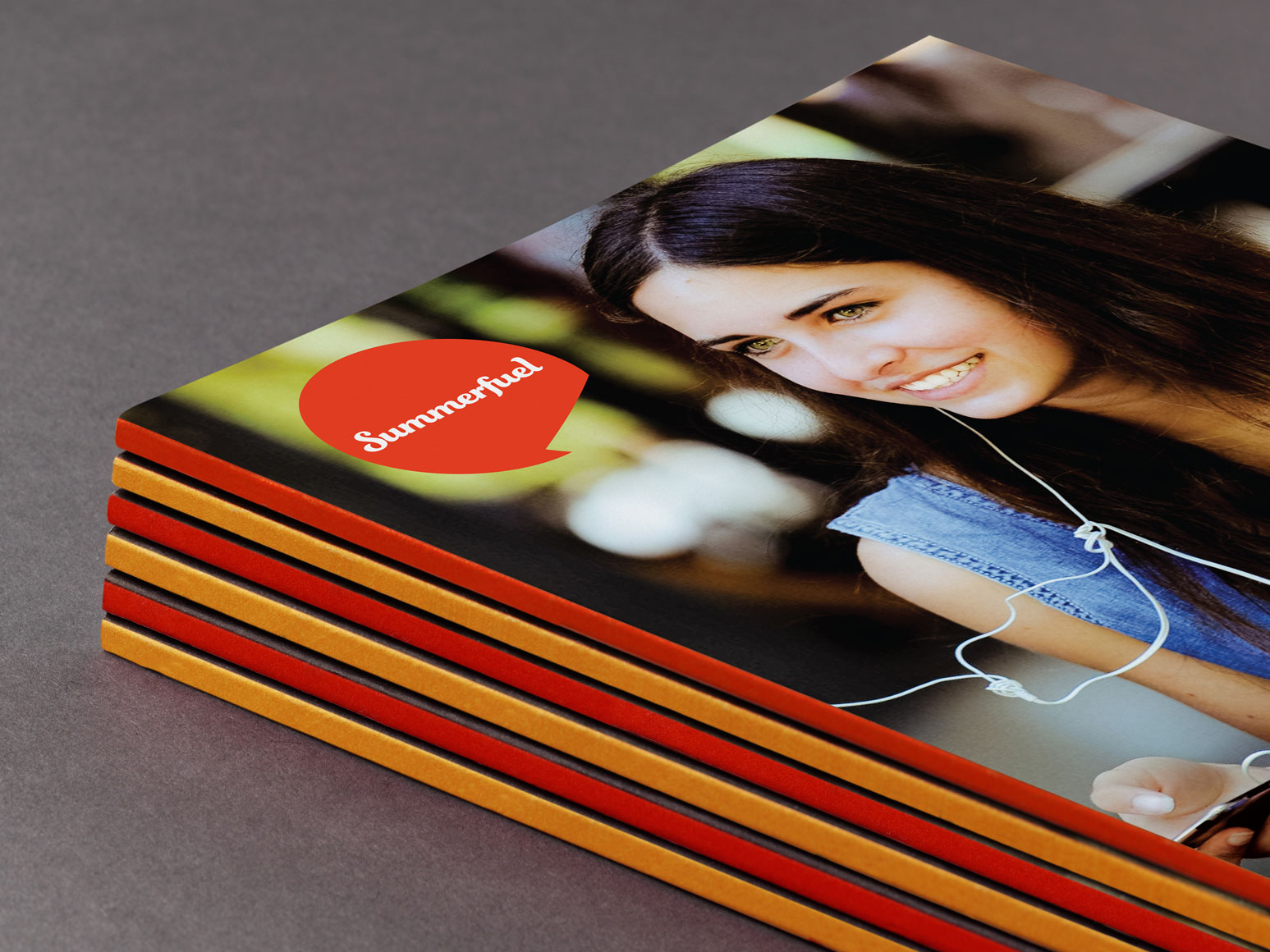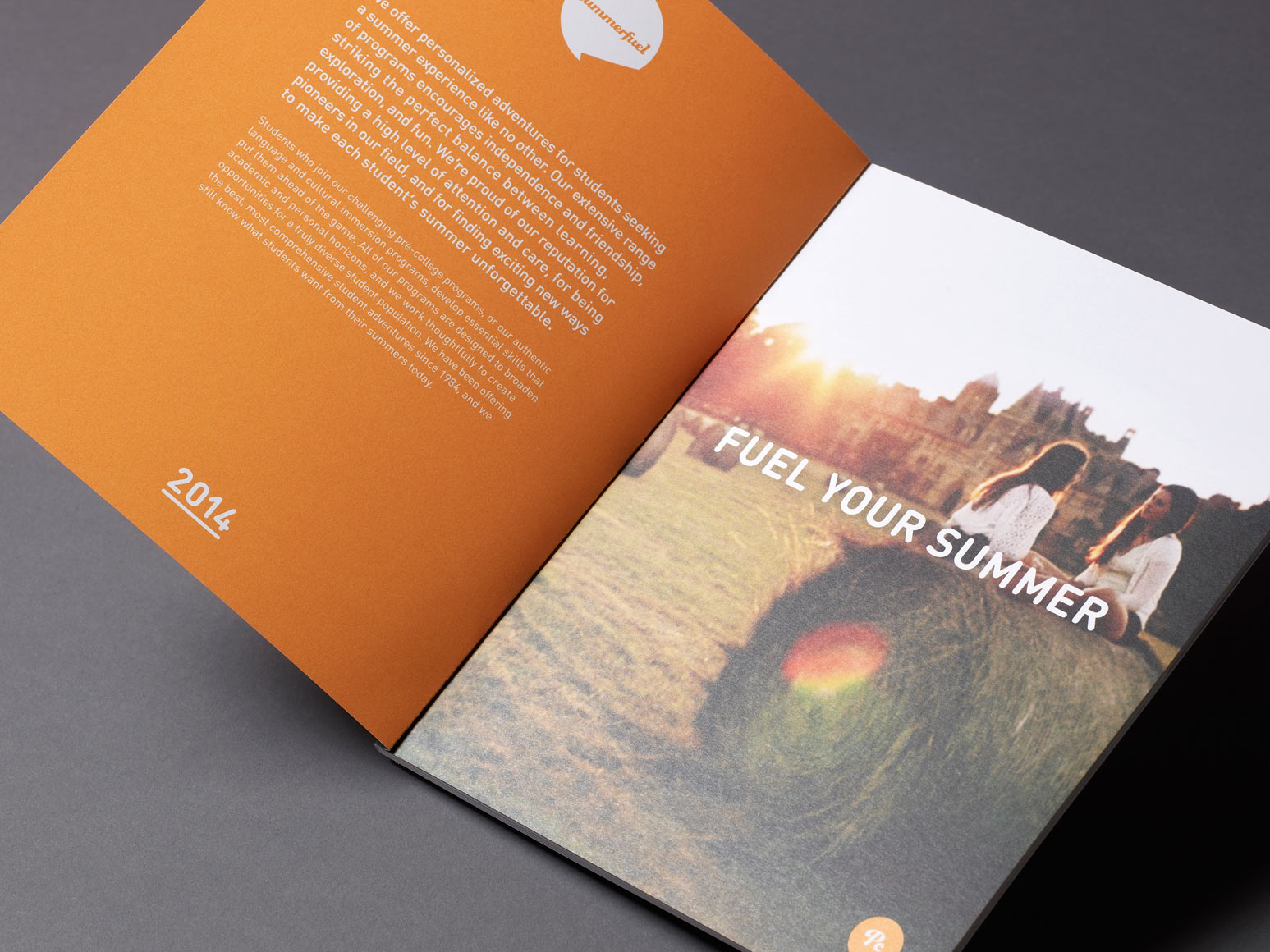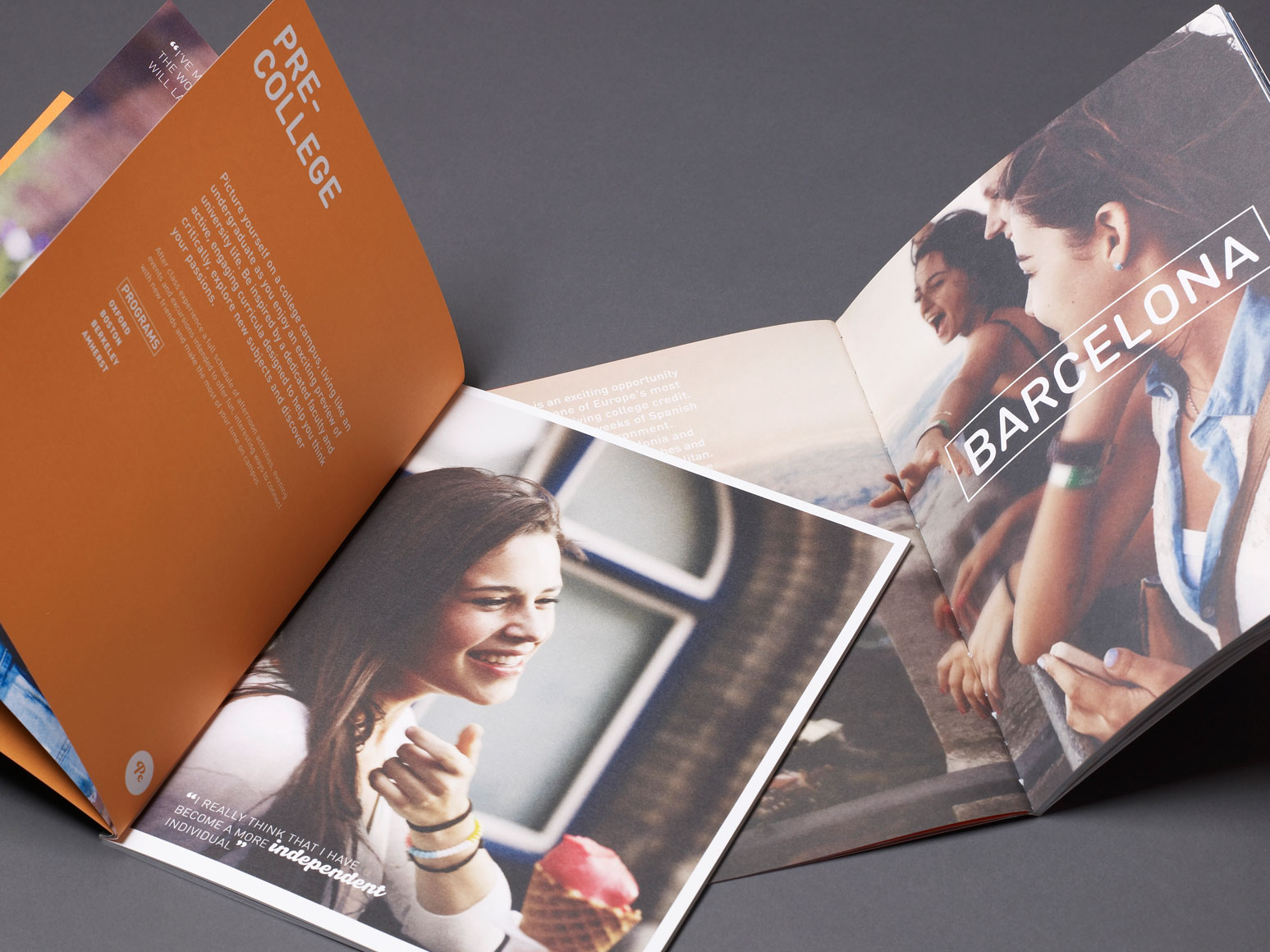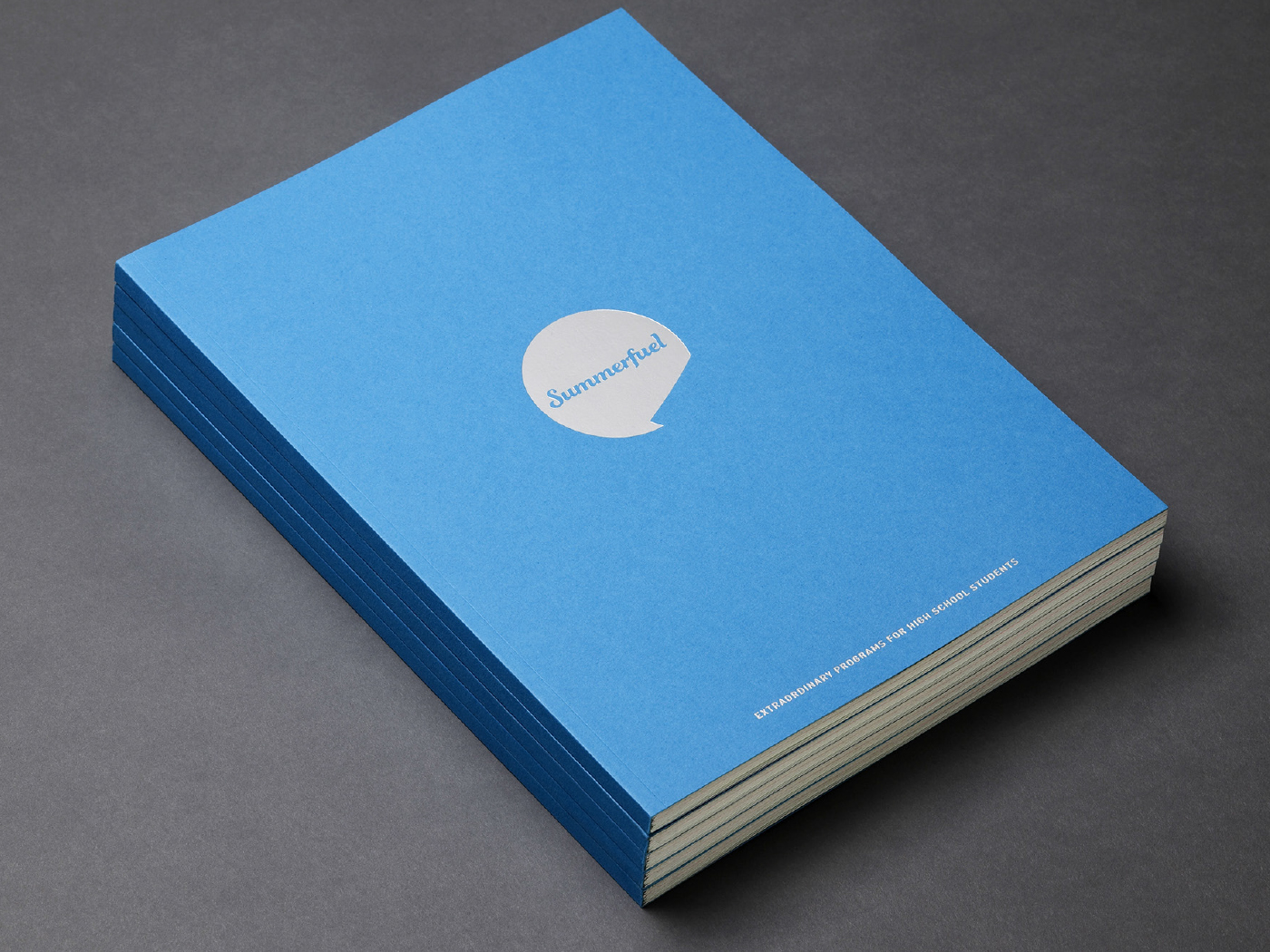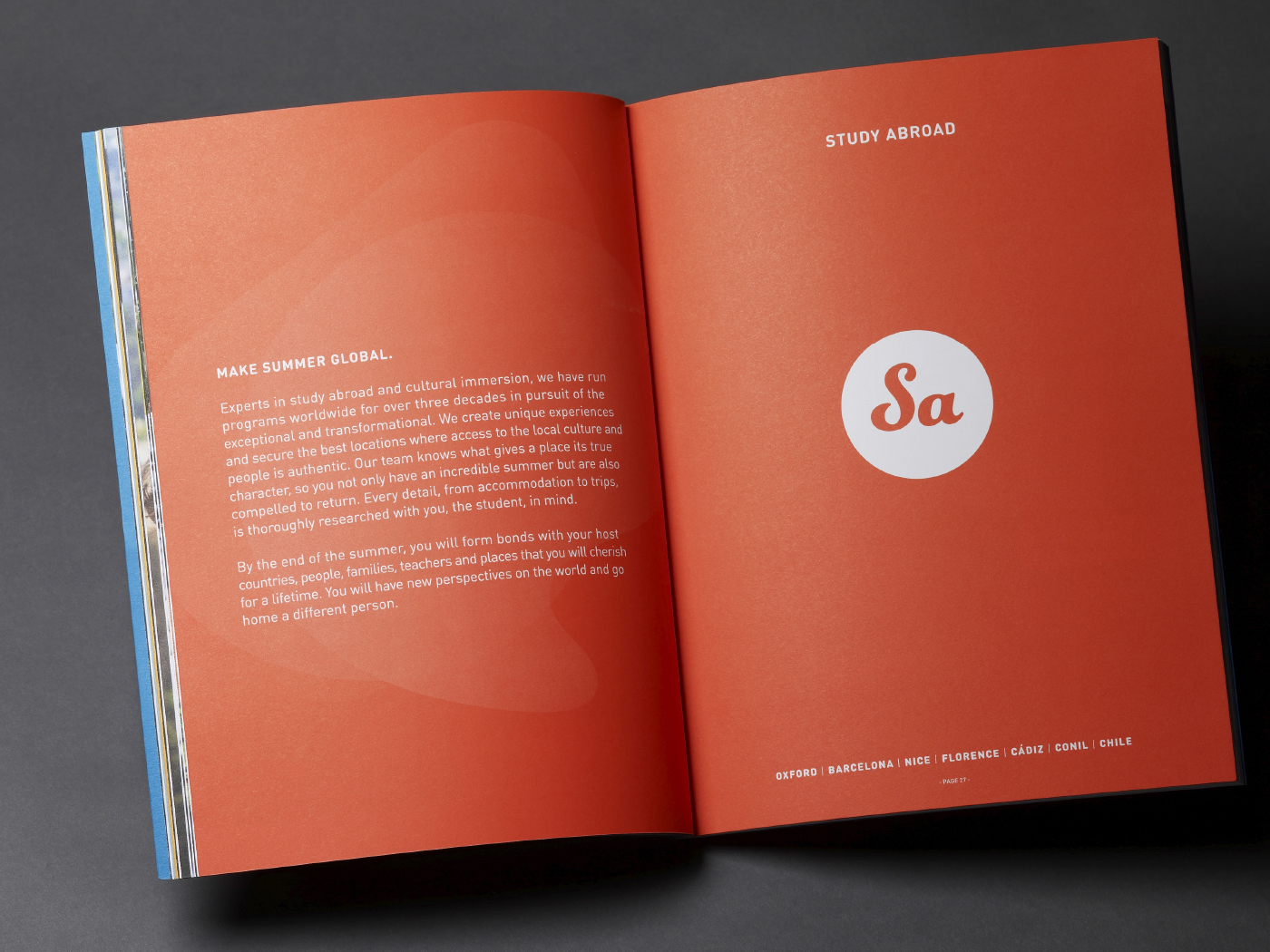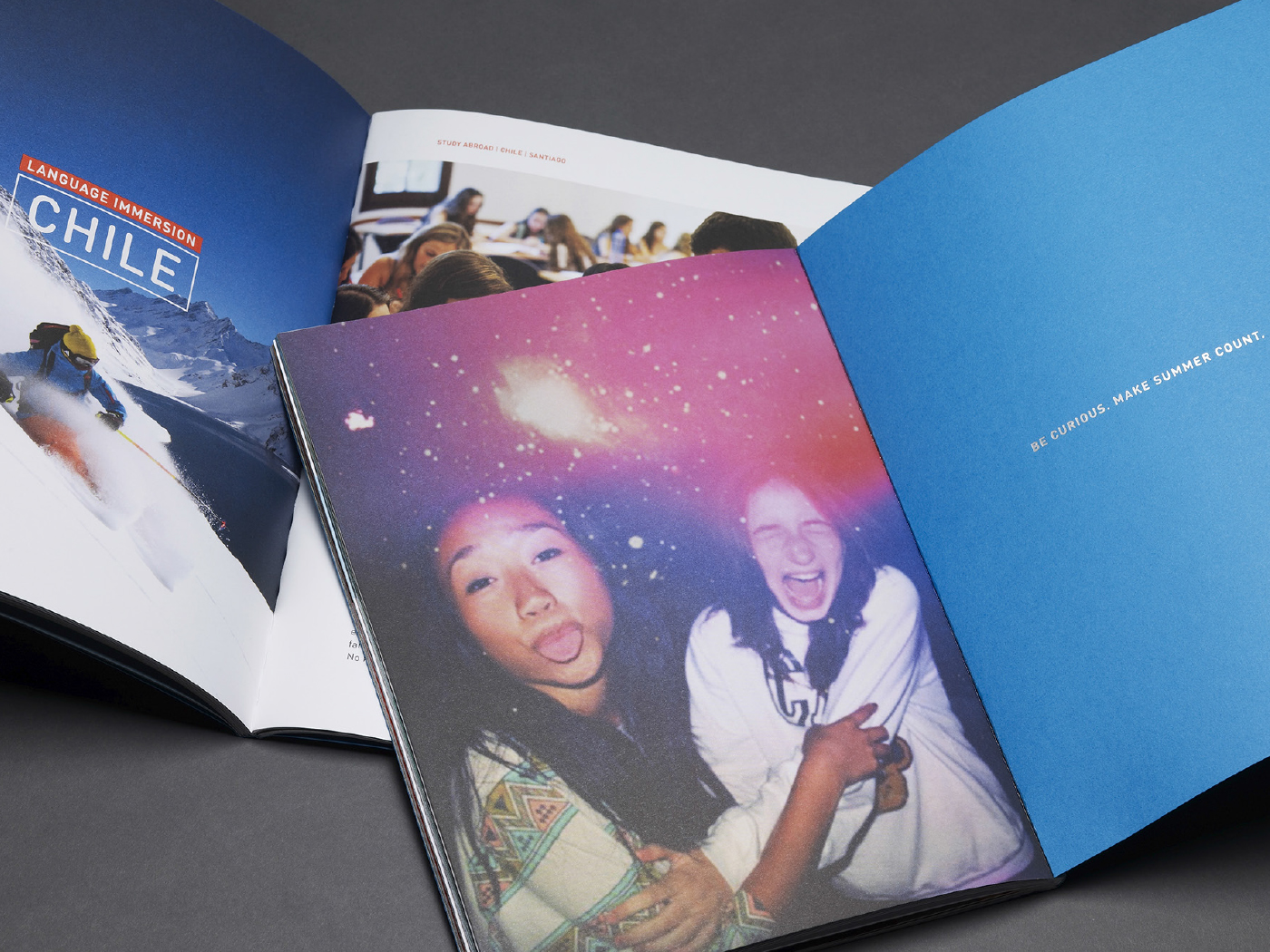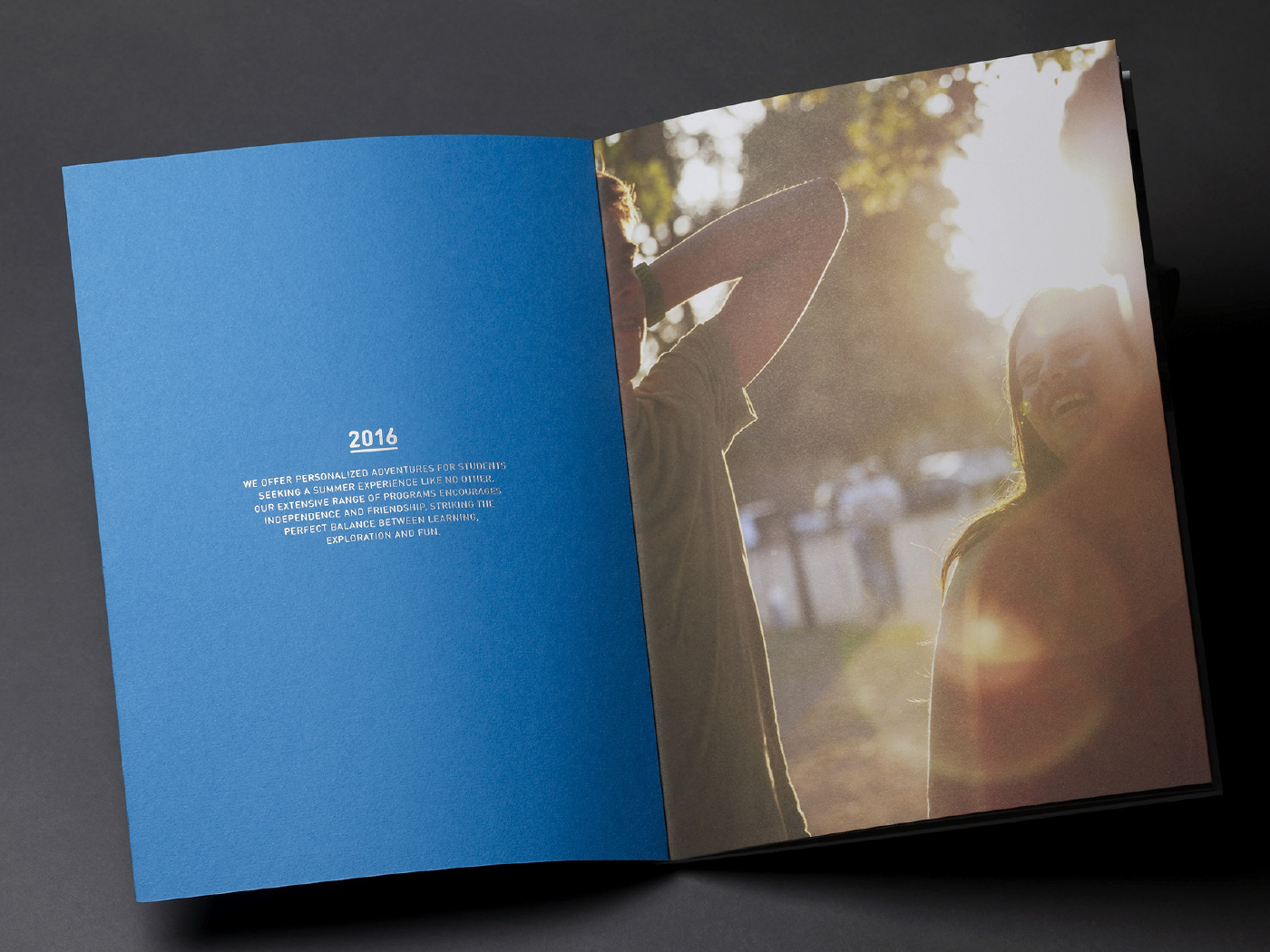 Summerfuel is a US-based company that offers an extensive range of personalised development programs for high school students. As leaders in their field for over 30 years, Summerfuel wanted to ensure their online presence distinguished them from their competitors, and they approached us to refresh their identity and develop their brand story.
The Summerfuel target audience is both high school students and their parents, so the challenge was to create an online space that appealed both to teenagers seeking an adventure abroad or at a university campus in America, and adults seeking assurances about programme legitimacy and security.
Our aim was to attract new clients to the Summerfuel brand by demonstrating the company's authenticity and status as an industry leader. At the same time, it was crucial that longstanding clients could connect with the new branding, and still feel that they 'knew' the company.
Having assessed Summerfuel's competitors, we began work on a contemporary identity that would appeal to a young, dynamic market – a generation fluent in Facebook and Instagram. The brand story we developed was based around the concept of 'conversation', as a celebration of Summerfuel's ability to bring students together from all over the world, and create experiences that would stay with them for a lifetime.
As part of this project we provided Summerfuel with bespoke market research, including interviews with, and questionnaires for, Summerfuel staff, as well as parents and students of current and past programs. This helped us to develop user profiles, and devise a catalogue of the brand's strengths, which then fed into the new identity and messaging.
Alongside this qualitative research, we also developed a comprehensive digital marketing and social media strategy that acts as a guideline for Summerfuel's online activity throughout the year.
We then rolled out a digital and print campaign worthy of Summerfuel's high calibre offering, communicating a brand that is fun and approachable, yet trustworthy and authoritative. Combining energetic imagery with dynamic, contemporary typography and bold colour allowed us to achieve a visually engaging look that is apropos for an aspirational, experiential brand.
On top of this, we produced a full suite of promotional collateral including brochures, stationery, merchandise, press ads, posters and flyers, as well as an email marketing campaign.
We were able to breath life into the Summerfuel brand and better articulate its strengths and benefits to consumers. As well, we assisted the Summerfuel team to fully grasp the potential of digital and social media marketing—whether it be blogs, emails, Facebook or other platforms—and empowered them with the tools needed to continue connecting with their clients in the years to come.
Our recent 'Day in the Life' video that follows Summerfuel students through a typical day on the Oxford program has had over 350,000 views on YouTube. It's also showcased on the Summerfuel website, social media and shown during recruitment events.
"One Darnley Road have revitalised the Summerfuel brand and given us a website that communicates our message effectively and dynamically. Their work successfully captures the essence of our summer programs through clear, dynamic design and a digital strategy that understands our clients needs."
David Evans, President, Summerfuel