Turquoise Mountain iPad App for Smithsonian Exhibition
In March 2016 a major exhibition at the Smithsonian's Freer Sackler Gallery was open to showcase the work of Turquoise Mountain in Murad Khani, the old city of Kabul. Founded in 2006 at the behest of HRH The Prince of Wales and the then President of Afghanistan, Turquoise Mountain transformed the area from a war-ravaged district into a vibrant cultural, educational and economic hub. We were asked to create an iPad app that would allow visitors to explore information and background insight to the exhibits as well as understand the wider work of the institute.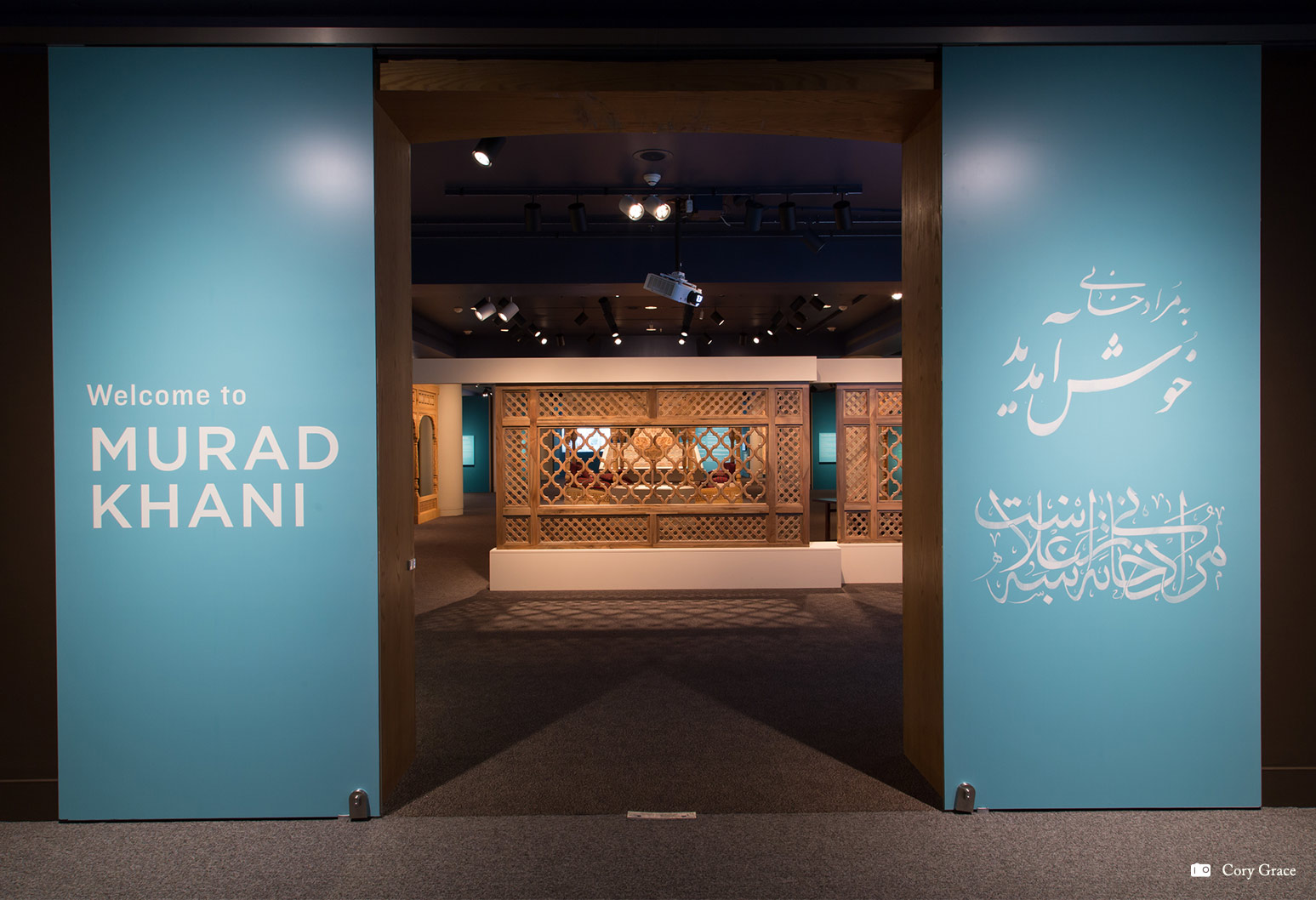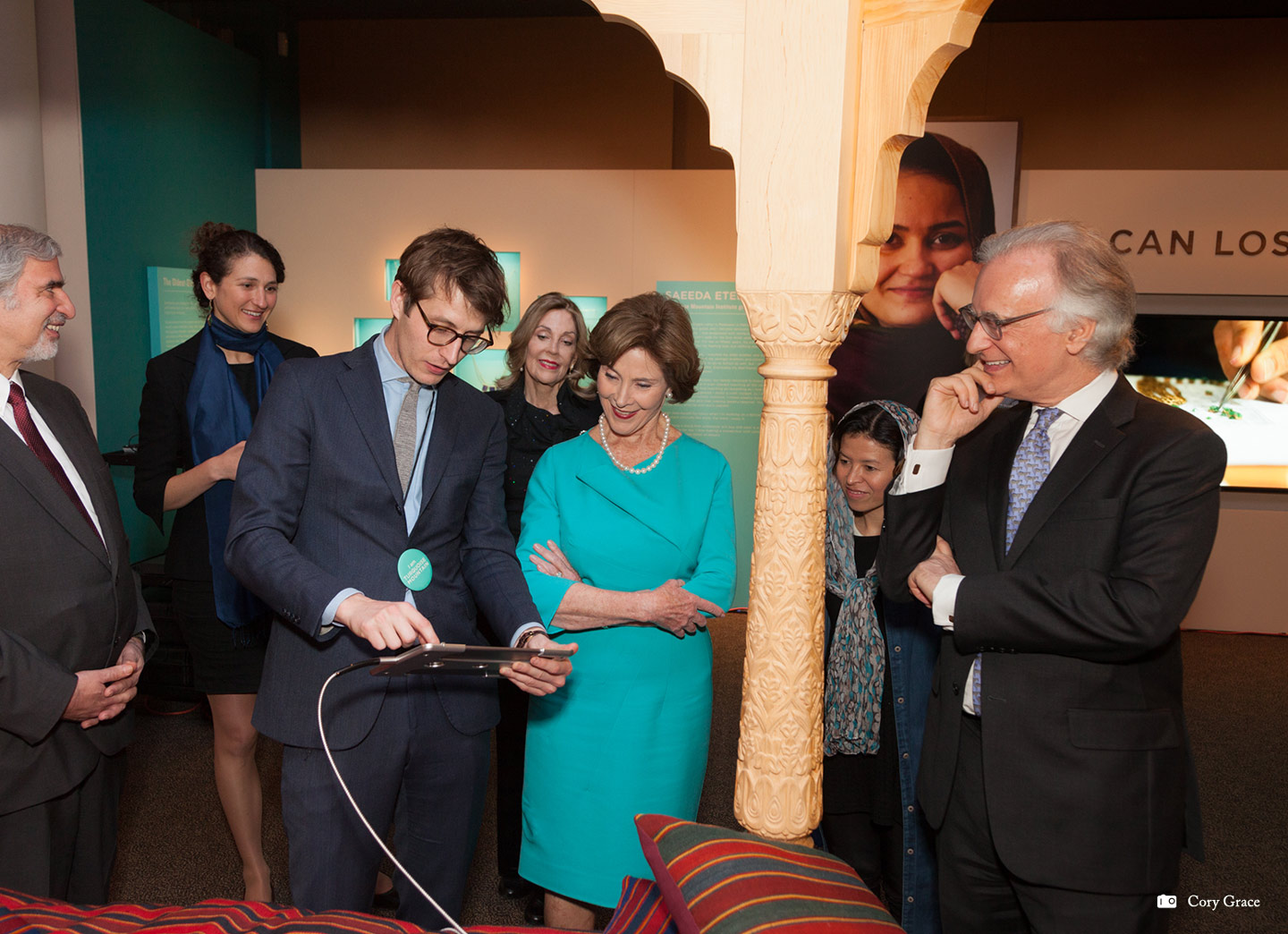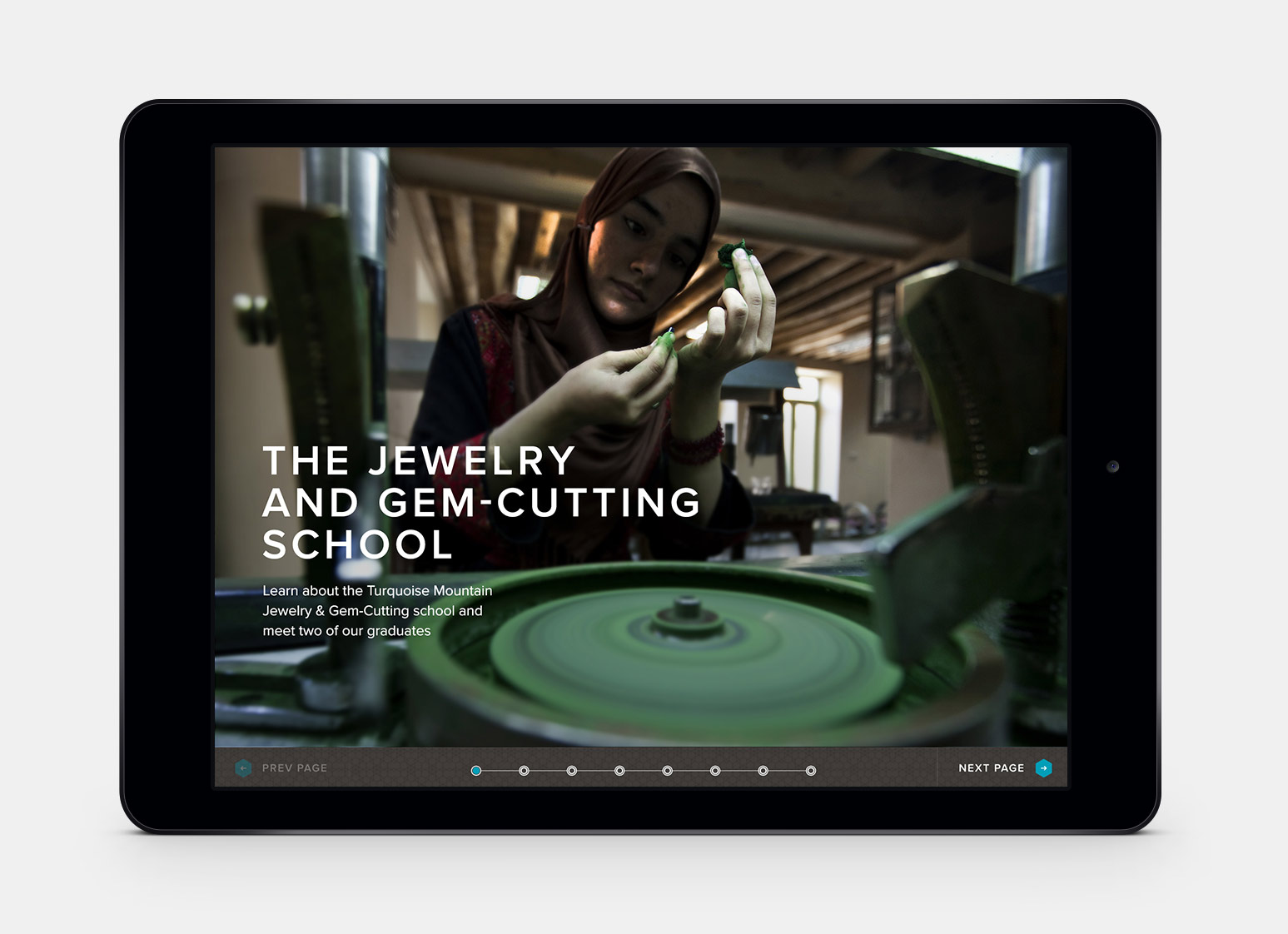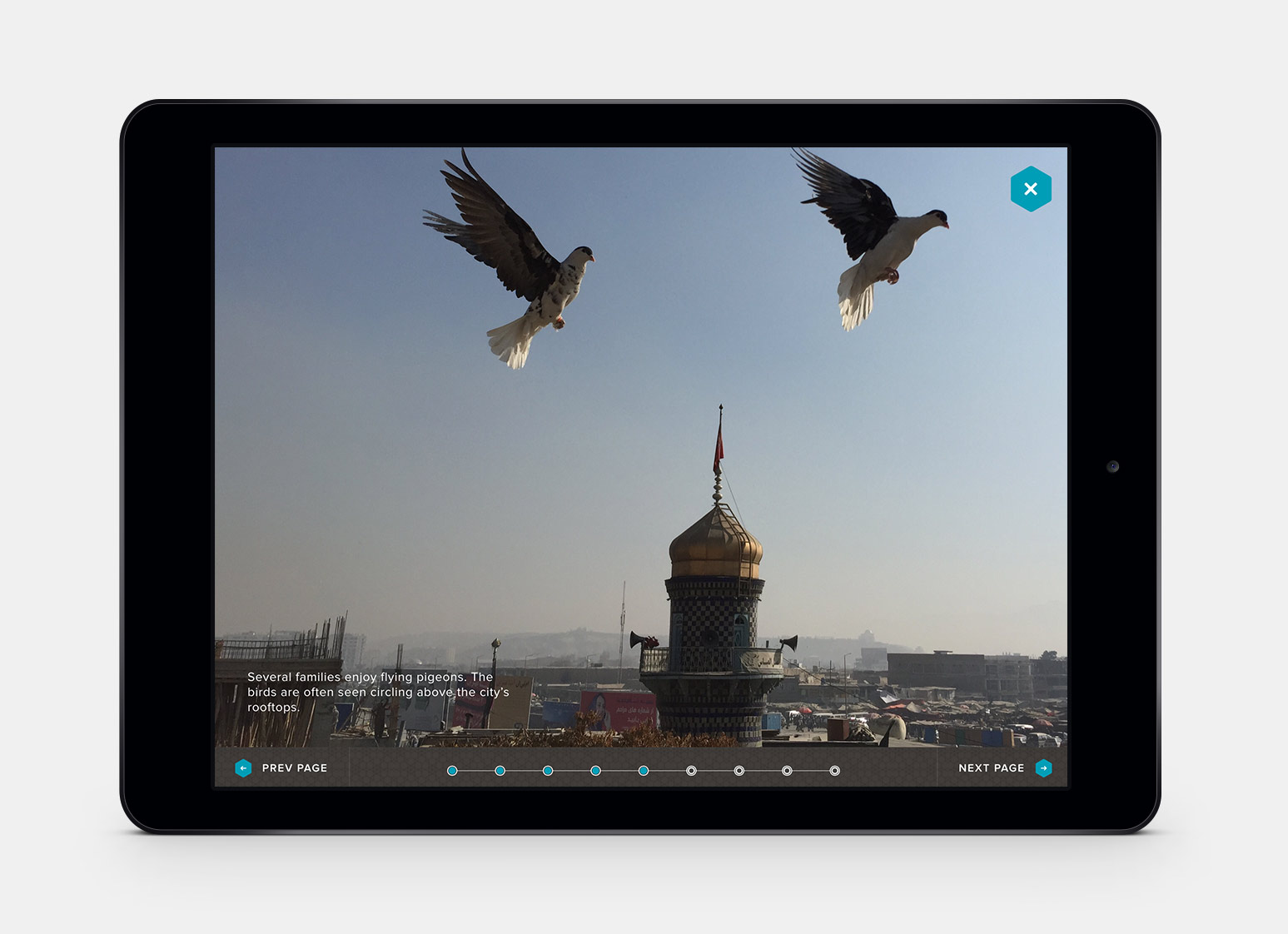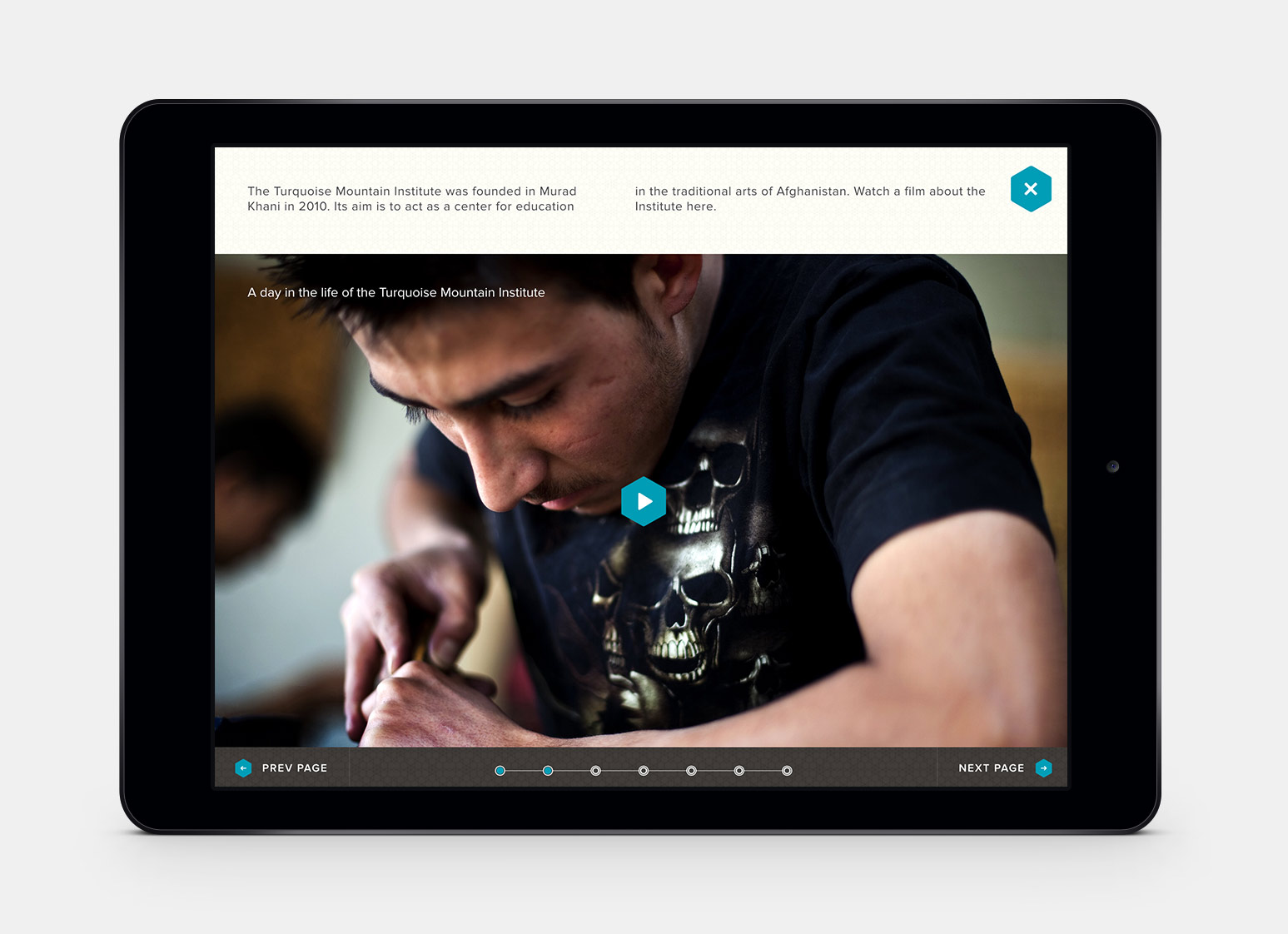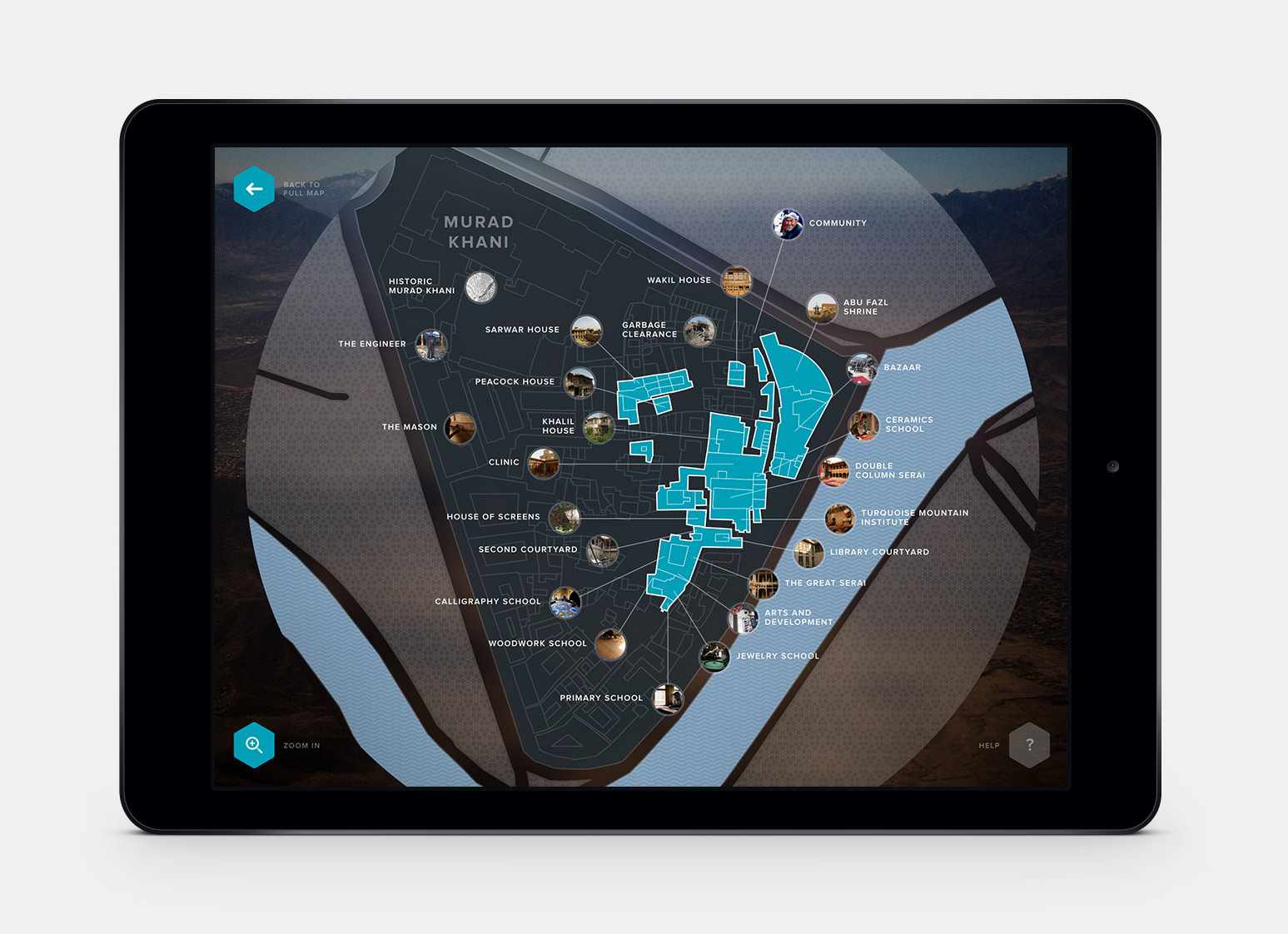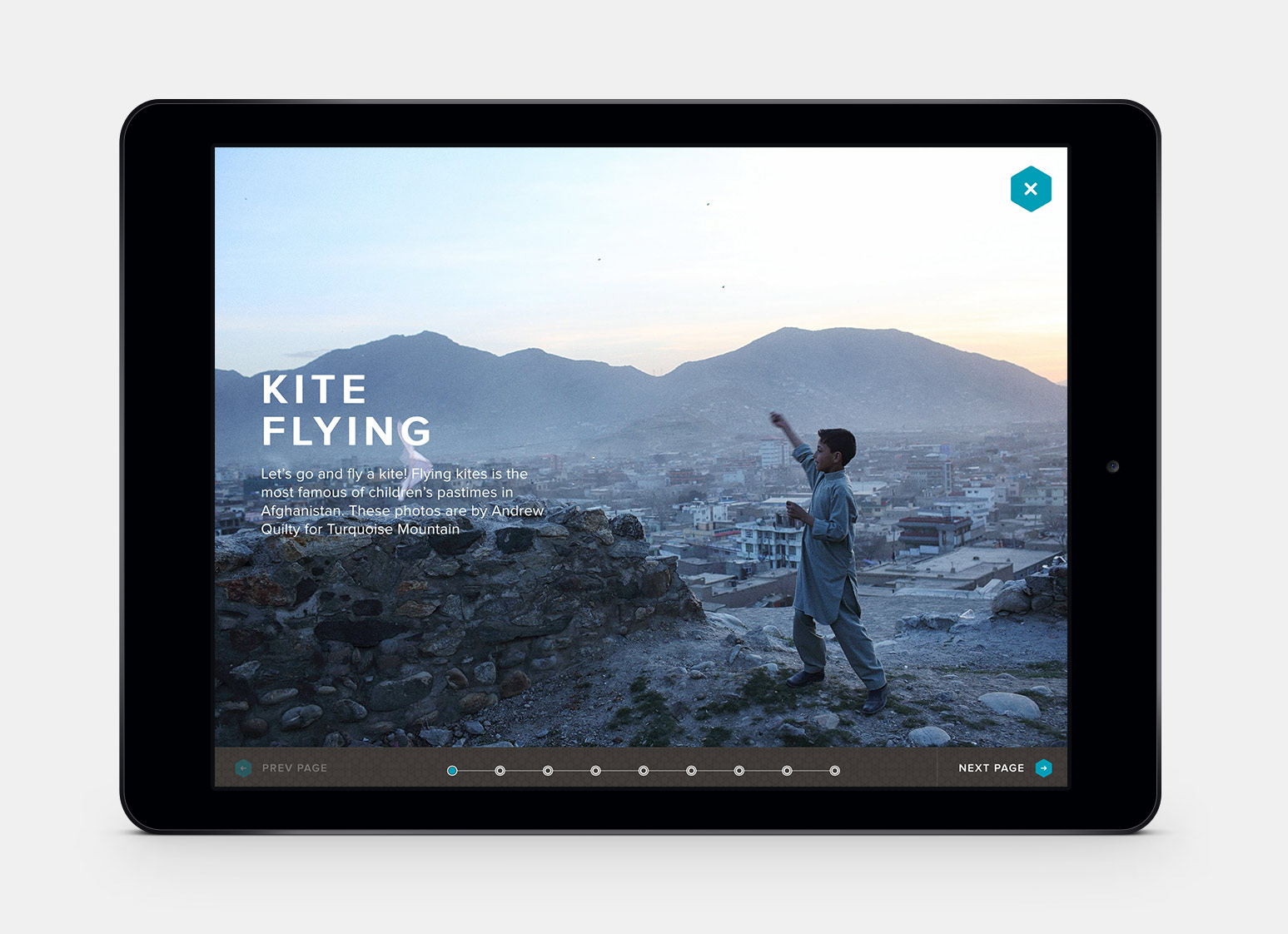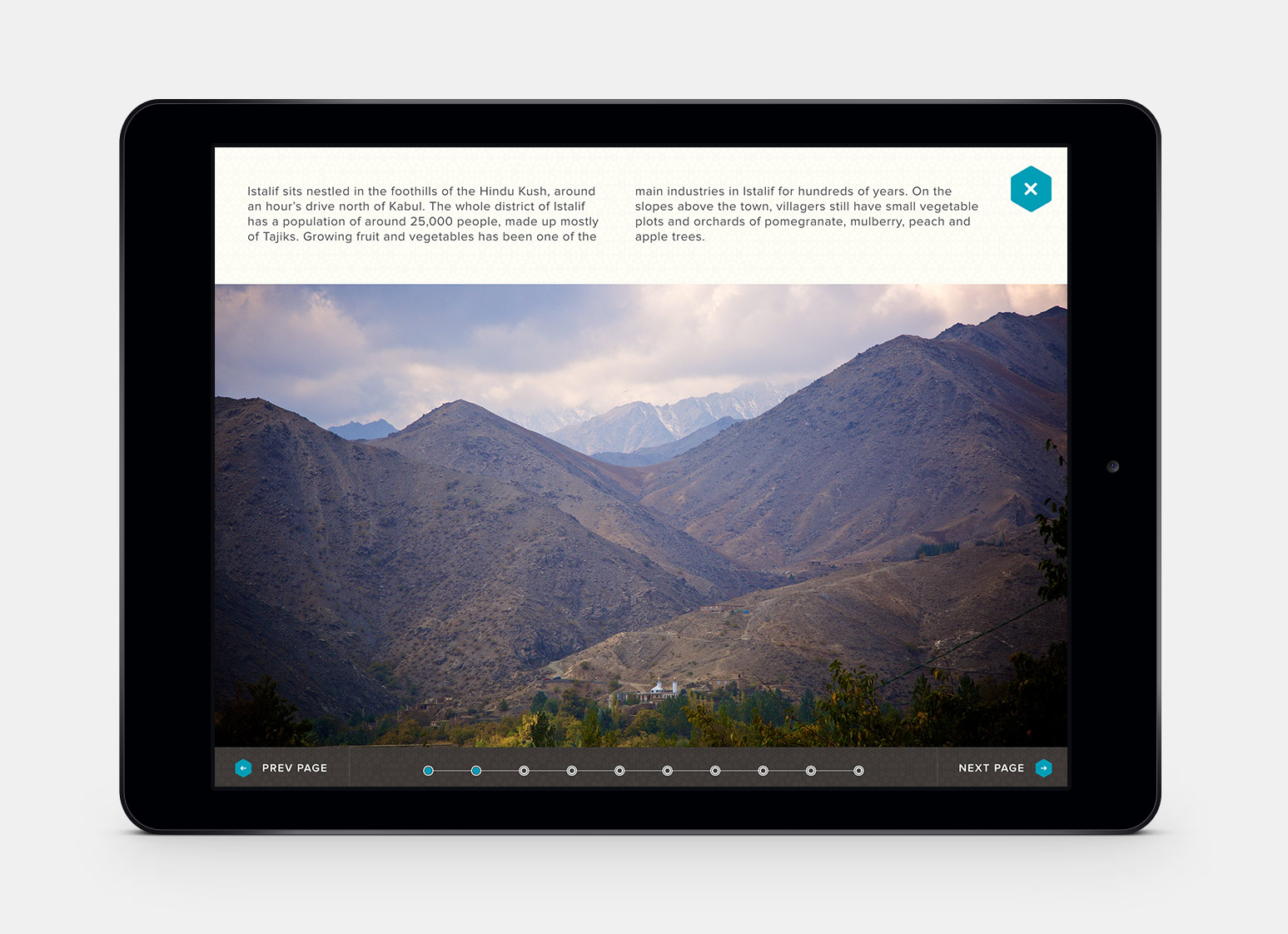 As part of the regeneration project, Turquoise Mountain established an internationally accredited vocational institute – training a new generation of Afghan artisans and connecting them with retailers including Pippa Small, Monsoon and the Far and Wide Collective. The focus of the exhibition was the journey of the project, from concept to completion, along with the beautiful artefacts it has ultimately helped to realise.
The design of the app is centred around an interactive map of Afghanistan and the Murad Khani district. Users can select from pins displayed on the map to learn more about the crafts, culture, communities and history of each location – as well as discovering details of what goes on inside the institute itself.
Drawing inspiration from the highly visual style of the website we also created for Turquoise Mountain, we brought the stories behind the exhibits to life with the use of full screen photography, video content and succinct written commentary.
The app was built using a series of templates created using a CMS that allowed content to be brought to life in a number ways, with simple editing and upload features – creating ongoing flexibility as well as overall consistency.
A simple and intuitive user interface created, along with visual appeal, has created high levels of engagement so far – with the app proving a big hit with visitors to the exhibition.