Weng Contemporary
As part of the rebrand for Germany-based, leading art buyers Weng Fine Art, we took on the project of launching one of their daughter brands, Weng Contemporary, an online gallery for high quality prints by key contemporary artists such as Damien Hirst and Peter Doig.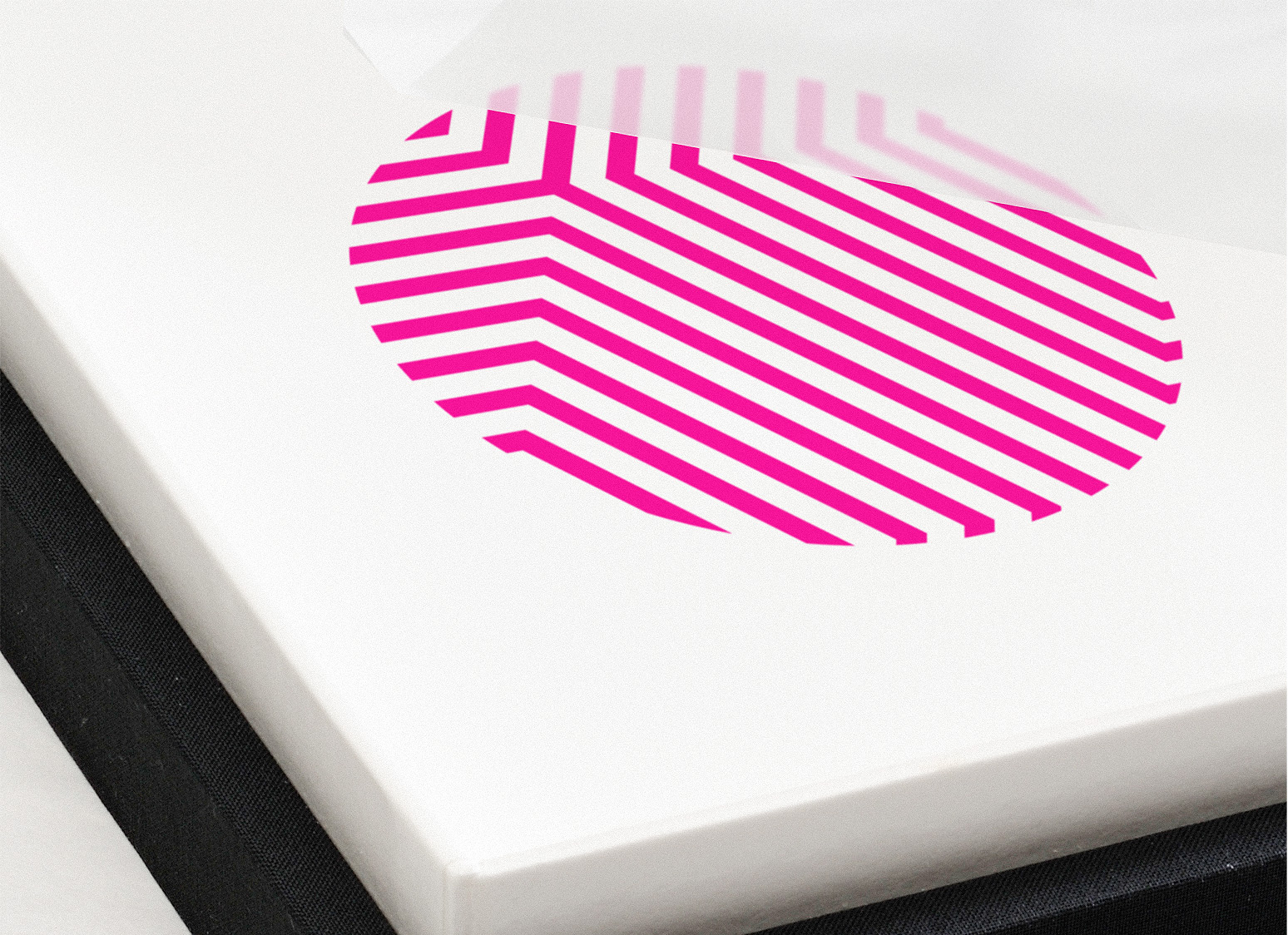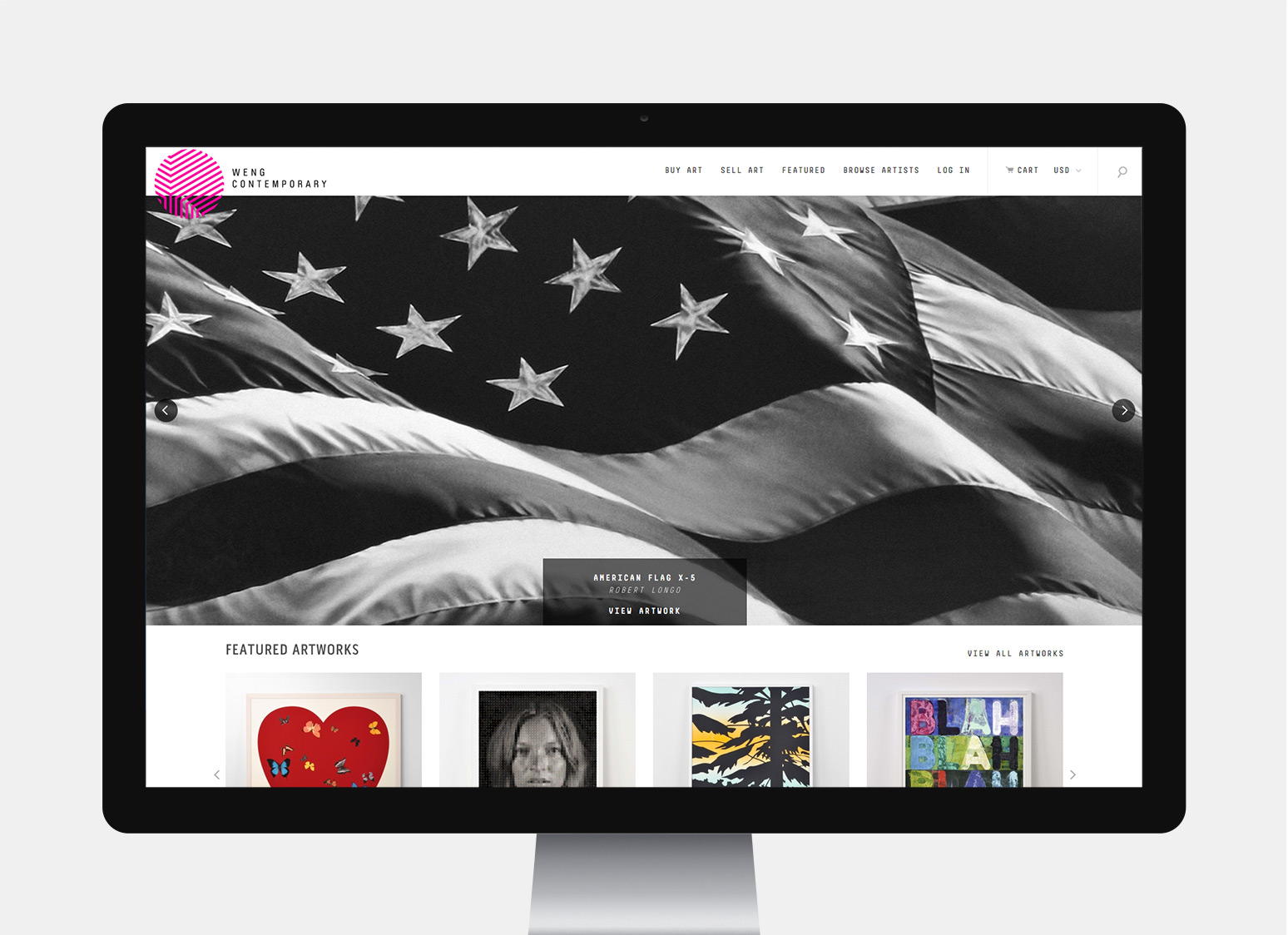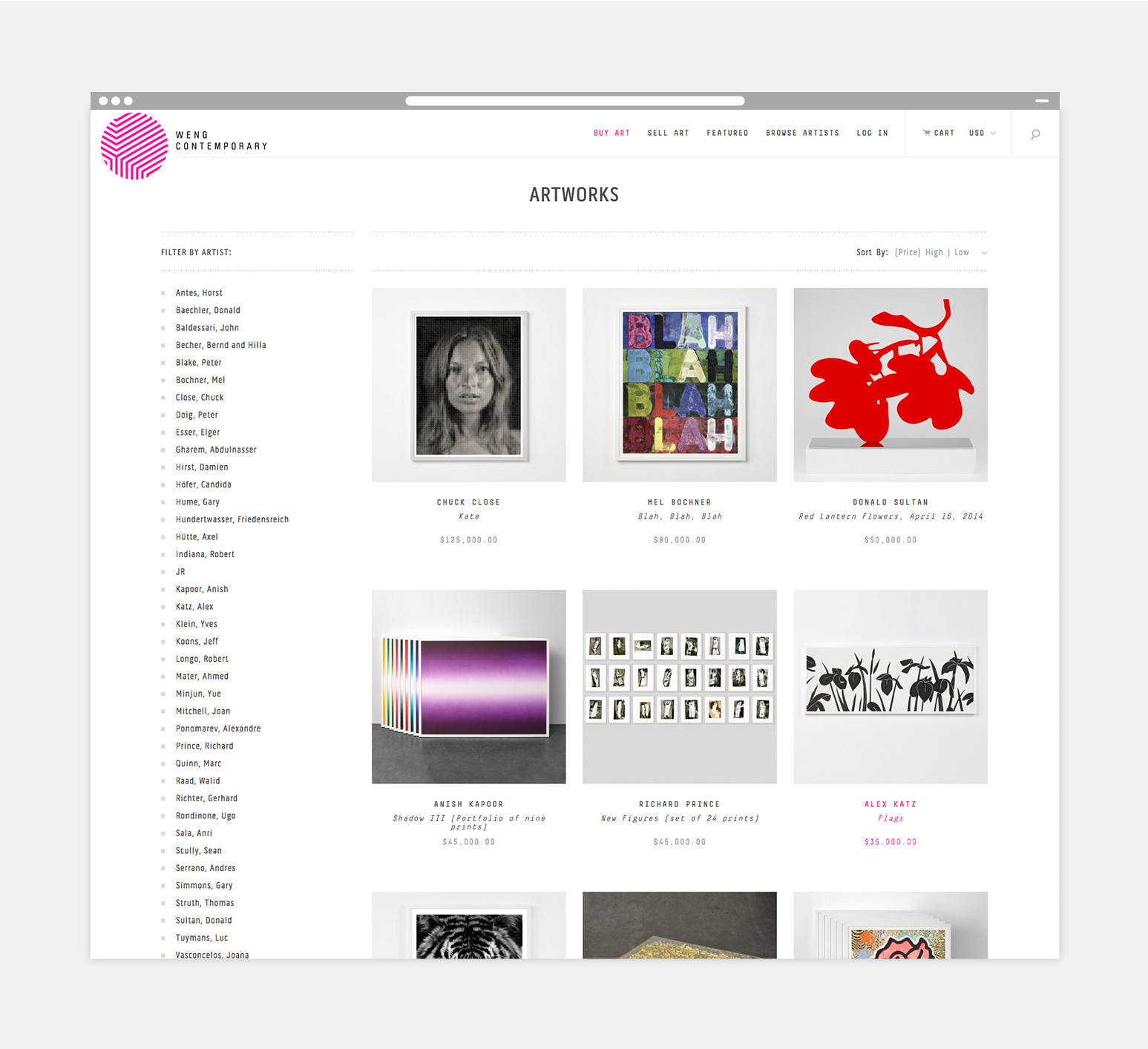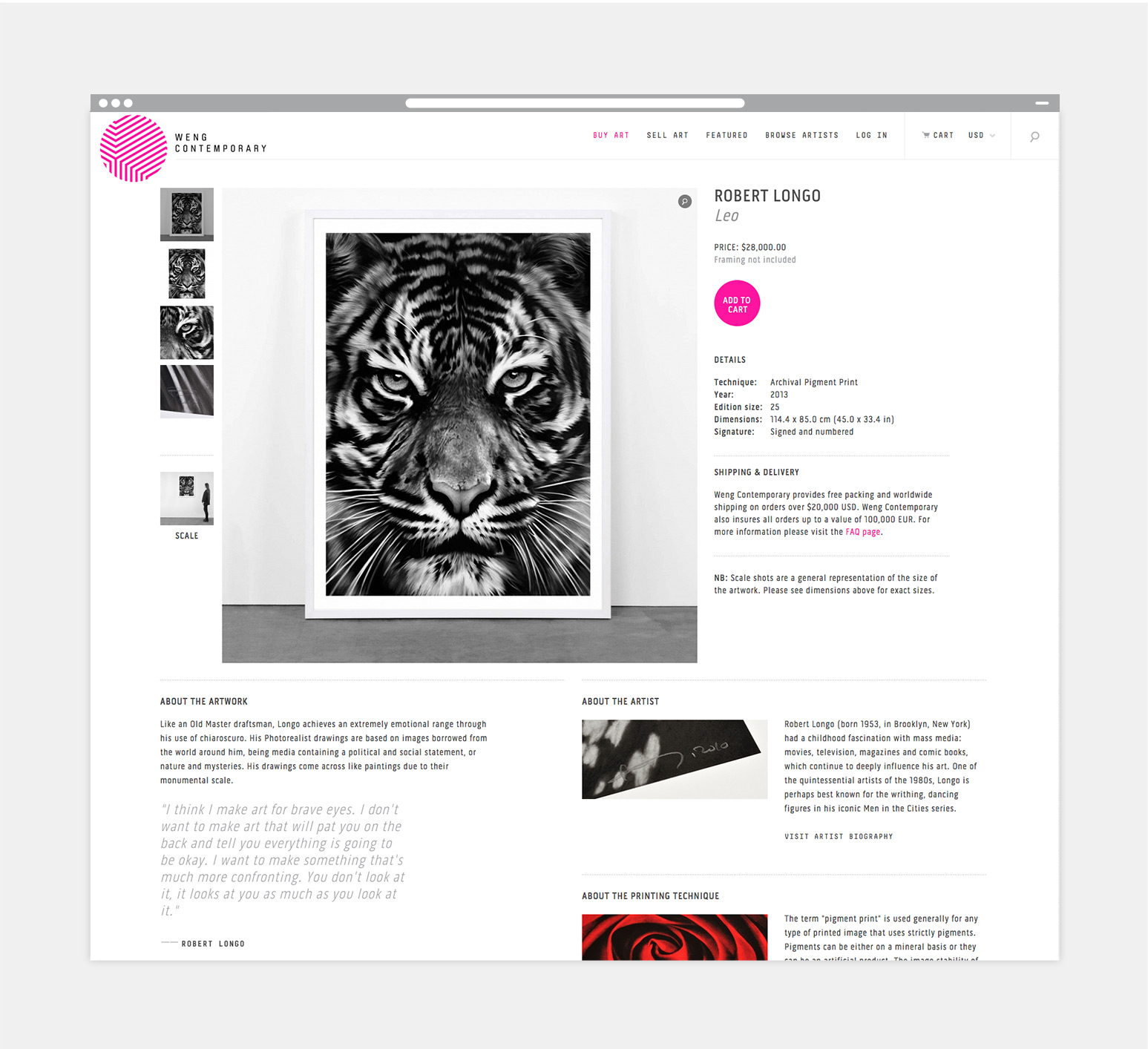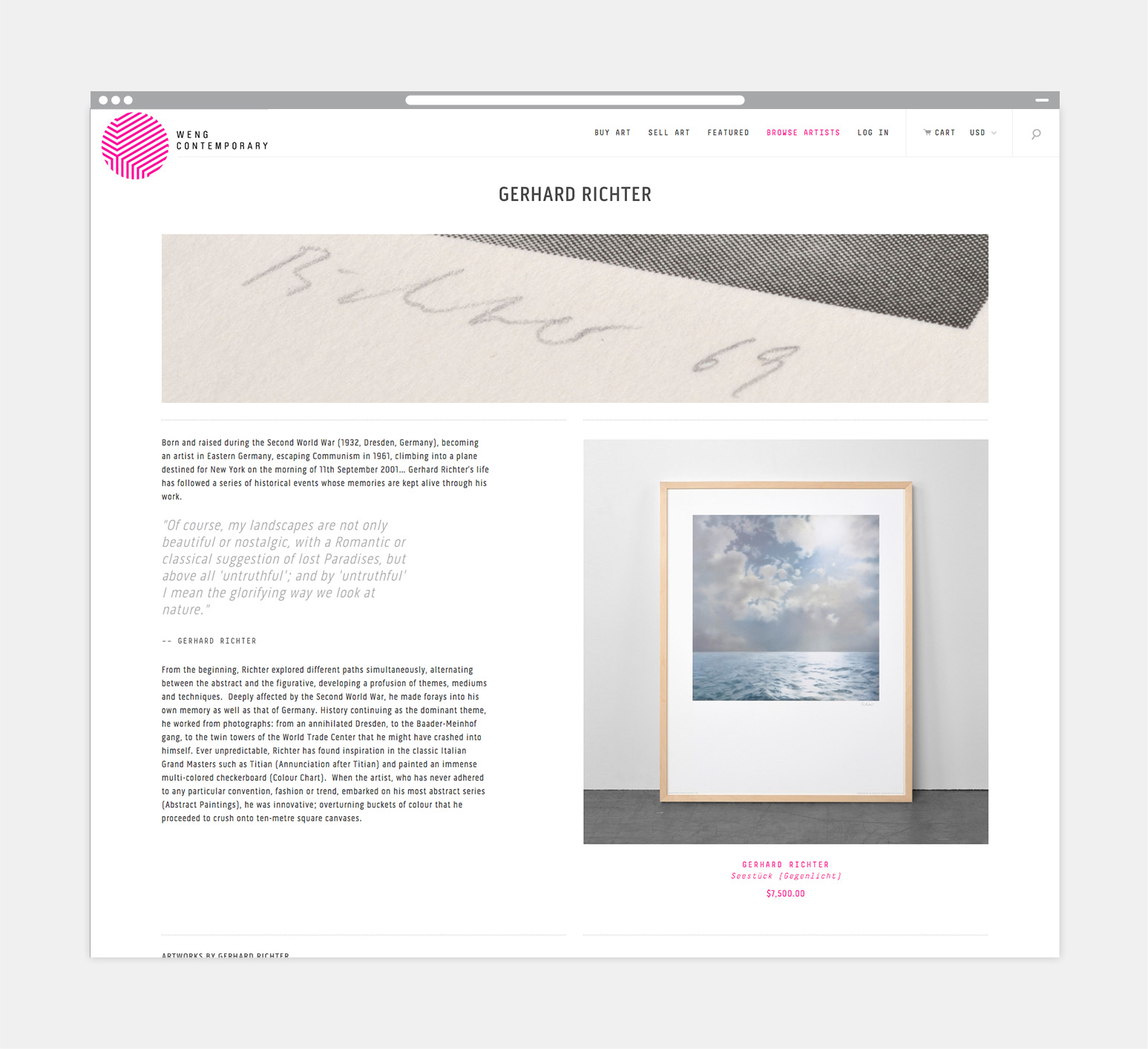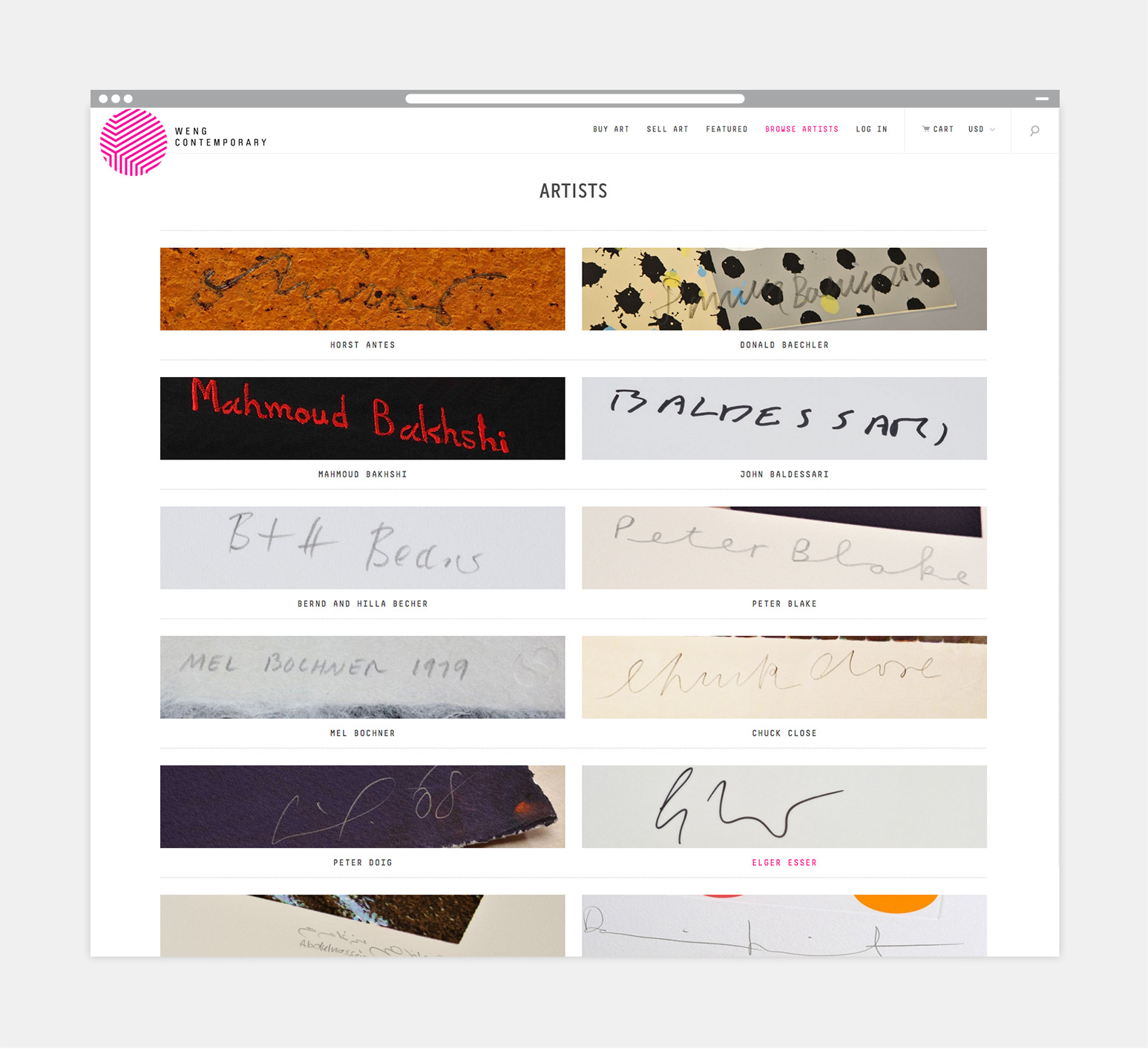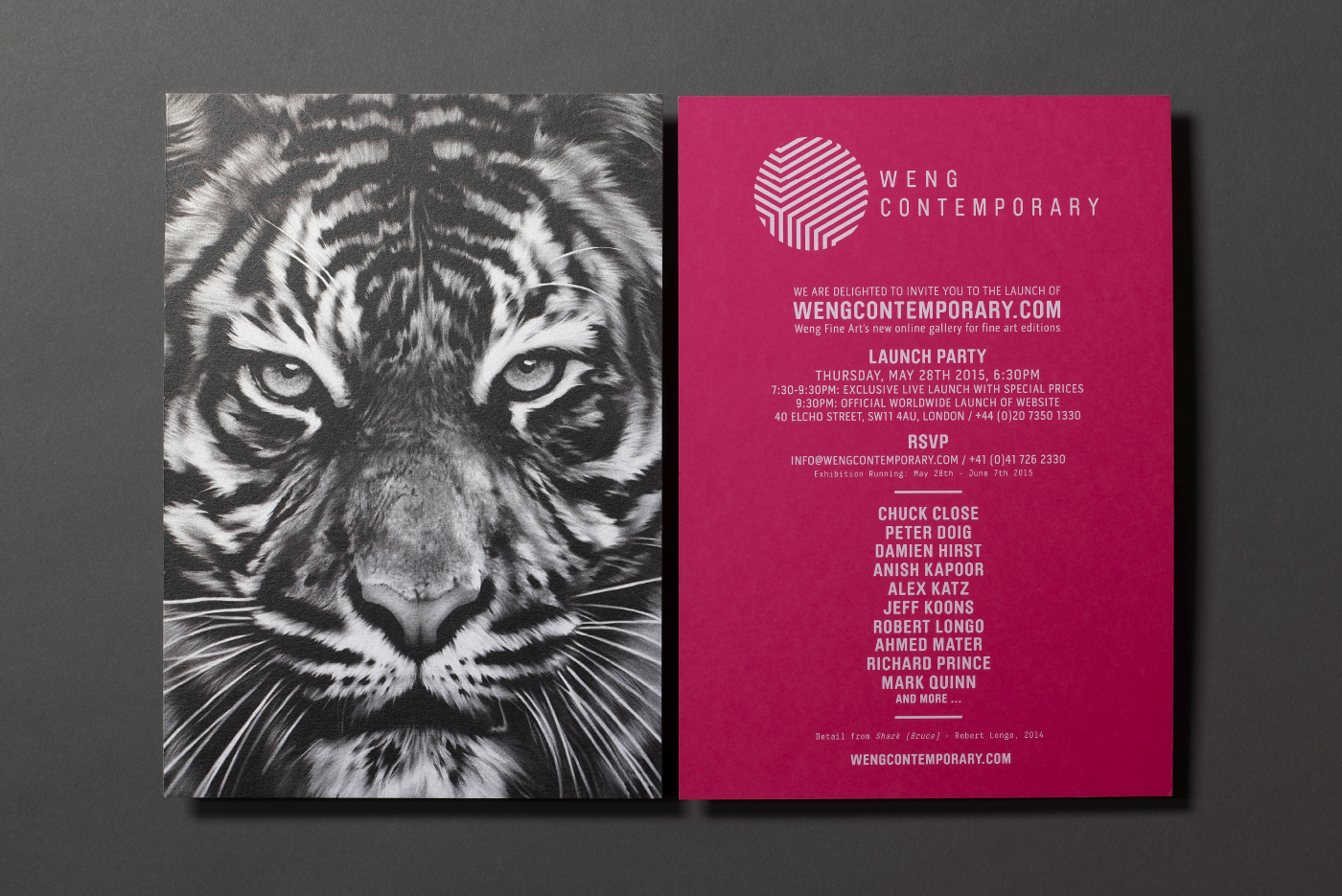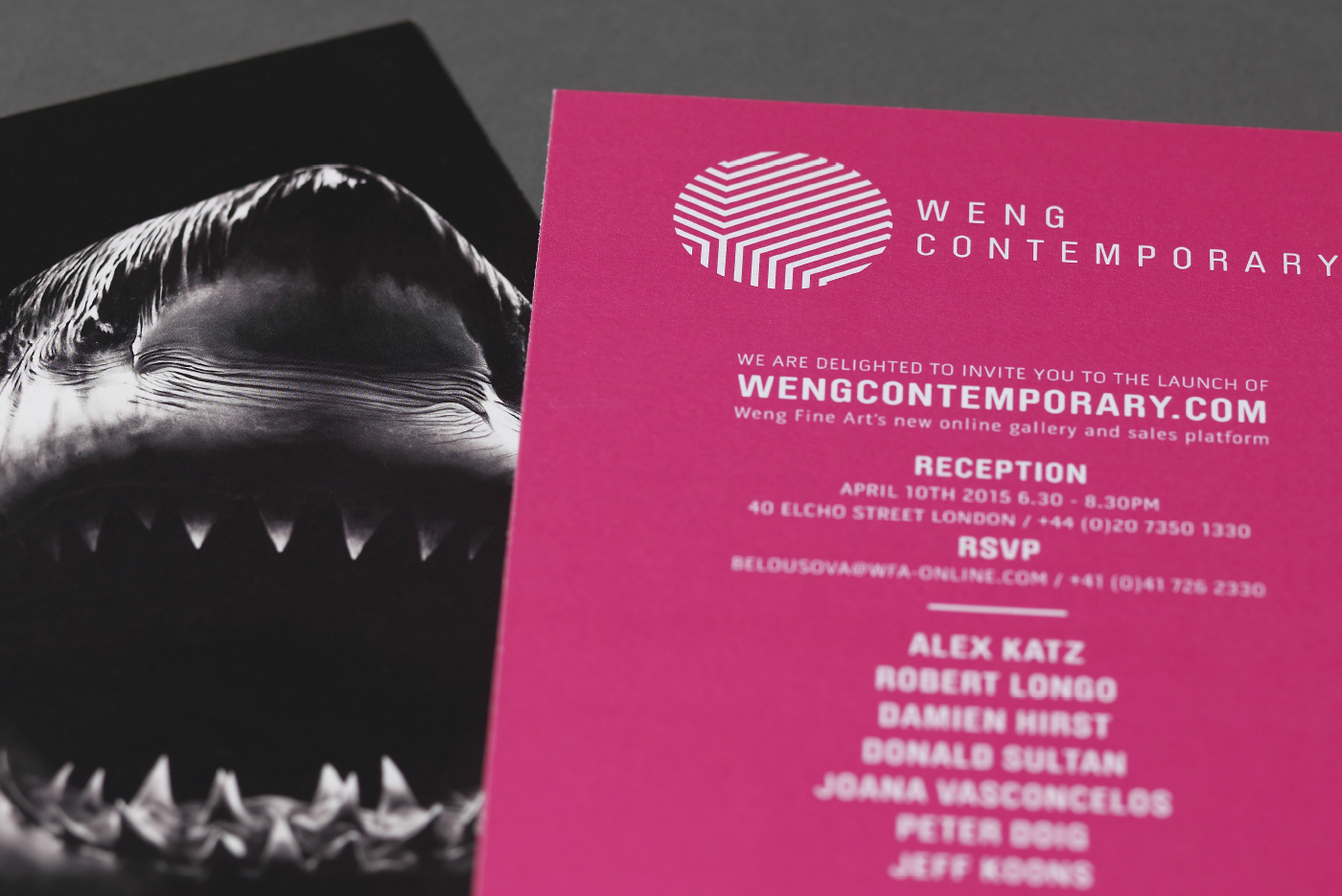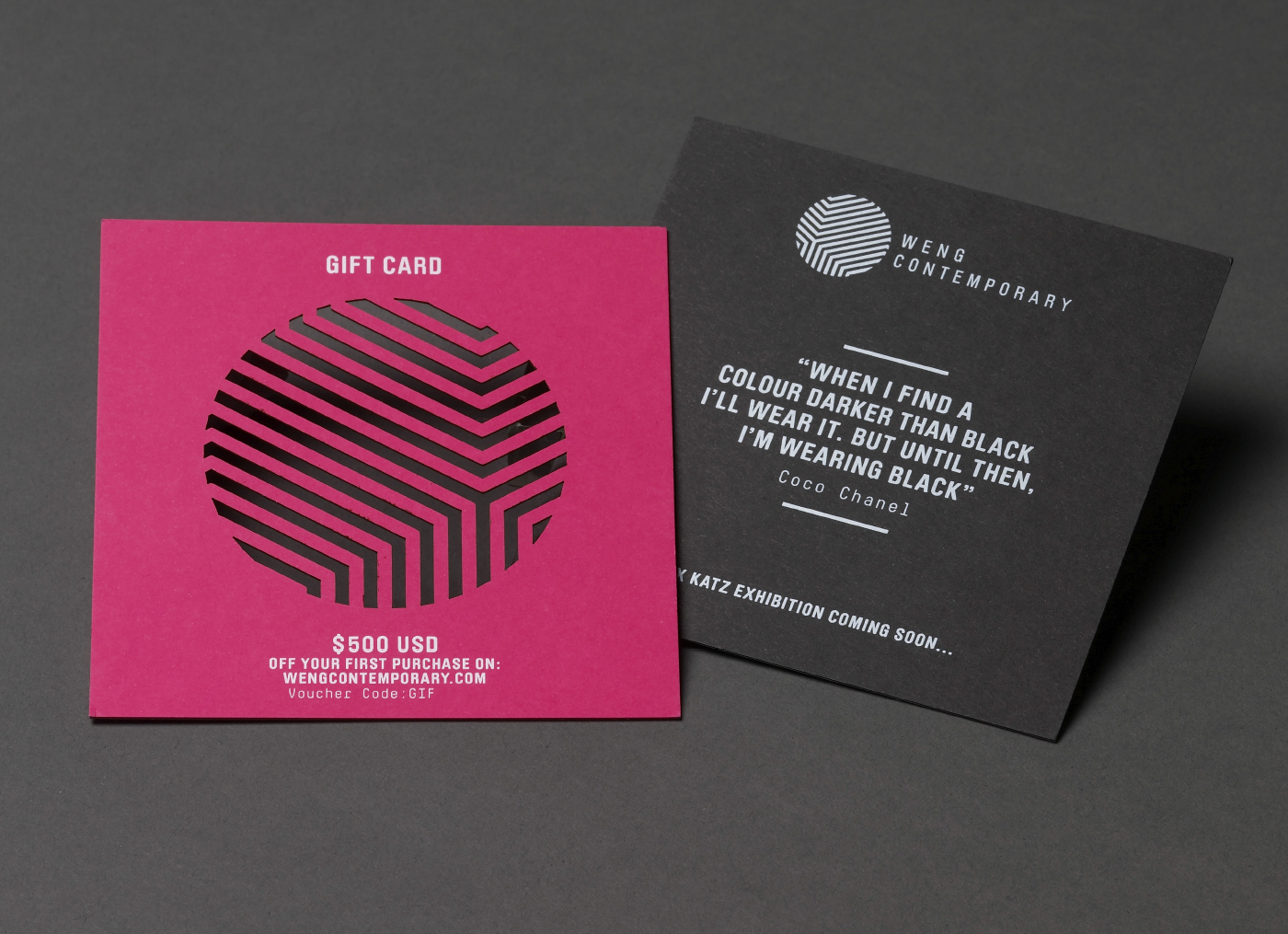 Weng Contemporary's audience is discerning, curious and intelligent; art lovers who notice every small detail and enjoy heightened aesthetic experiences. The task was to appeal to both first time and experienced buyers alike, and instil the confidence needed for them to make large-investment art purchases online.
More than this, Weng Contemporary is determined to do nothing less than challenge the mainstream perception of the art editions marketplace, by offering transparency in pricing, and giving people the opportunity to participate in, and even manipulate the art market, all from a user-friendly and informative platform. The site is for the US and European markets.
As with all our strategic brand development, the process of creating a distinctive story for Weng Contemporary involved extensive initial research to find the ideal marketplace positioning. As well as our thorough investigation of online competitors, we also made appointments at several commercial galleries so that we could better understand how to offer customers an even more personalised service online. We then created profiles of the intended audience, and collaborated with the client to establish the brand's core principles. A felicitous brand story began to emerge as we moved through the creative process of designing a new identity, assets, and brand guidelines.
From the start we realised there was the potential to have a big impact with the right user experience, as most art seller websites leave much to be desired. Applying the approach we had used to create an interactive wish list for luxury online retailer Net-a-Porter, we brought in a photographer to capture highly detailed images of each artwork edition from multiple angles and distances, including extreme close-ups, to provide a sense of size, shape, and even texture. Extensive information about the work appears alongside each image; the tone is authoritative, approachable, and trustworthy.

"Working with 1DR was an exciting experience for us. They provided creative, intelligent solutions with passion and a sharp eye for detail. All delivered on time and on budget."
Rüdiger K. Weng,
Owner of Weng Contemporary