Winkworth
London and UK estate agent Winkworth pride themselves on their unique way of doing business. With over 180 years of experience and a franchise structure that sees each of their 90+ offices operate independently, they are able to offer local expertise and a level of personal service unparalleled within the industry. Since 2014 we have worked with Winkworth to produce their annual national advertising campaign, designed to bring their promise to 'See Things Differently' to life.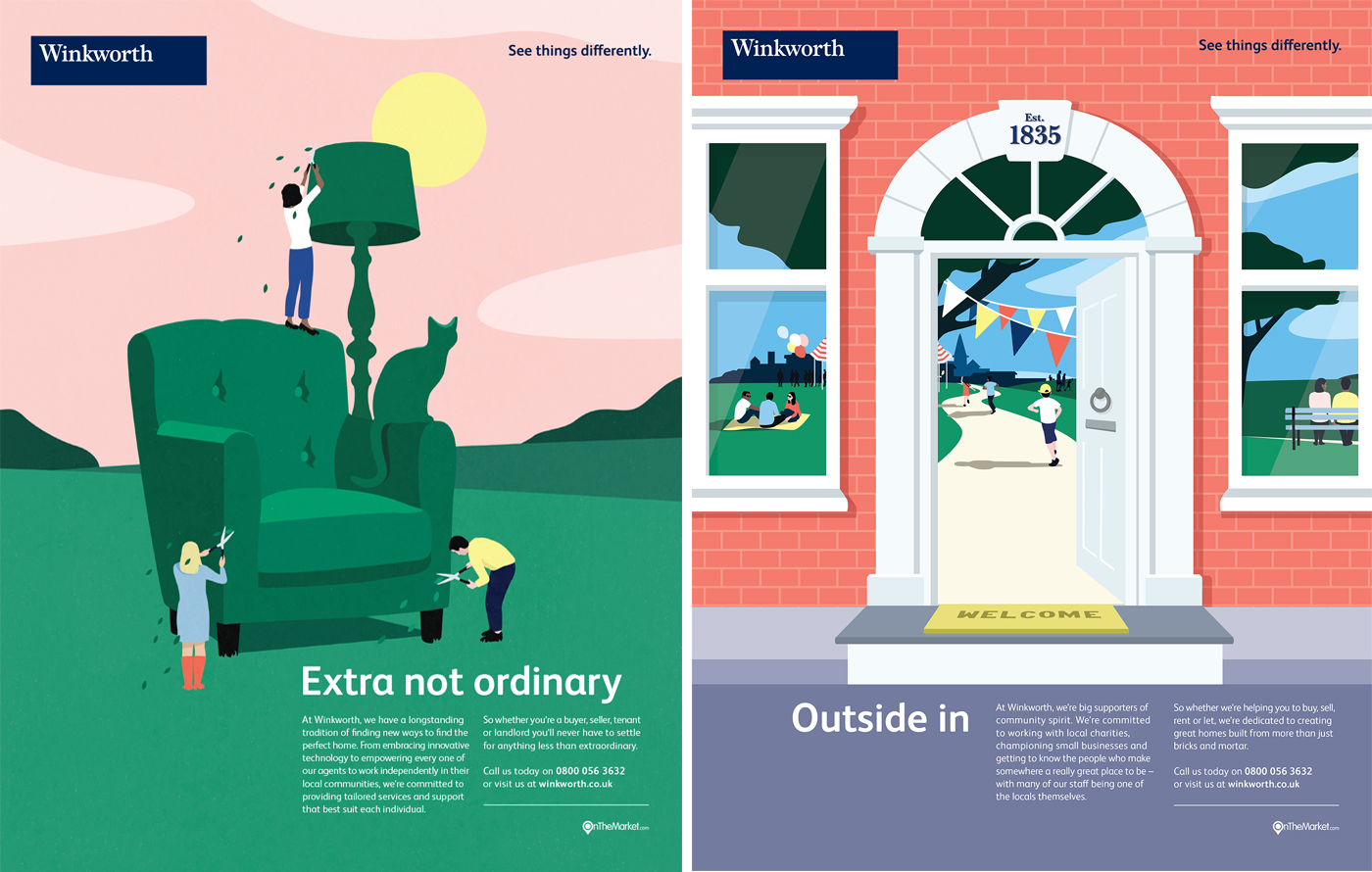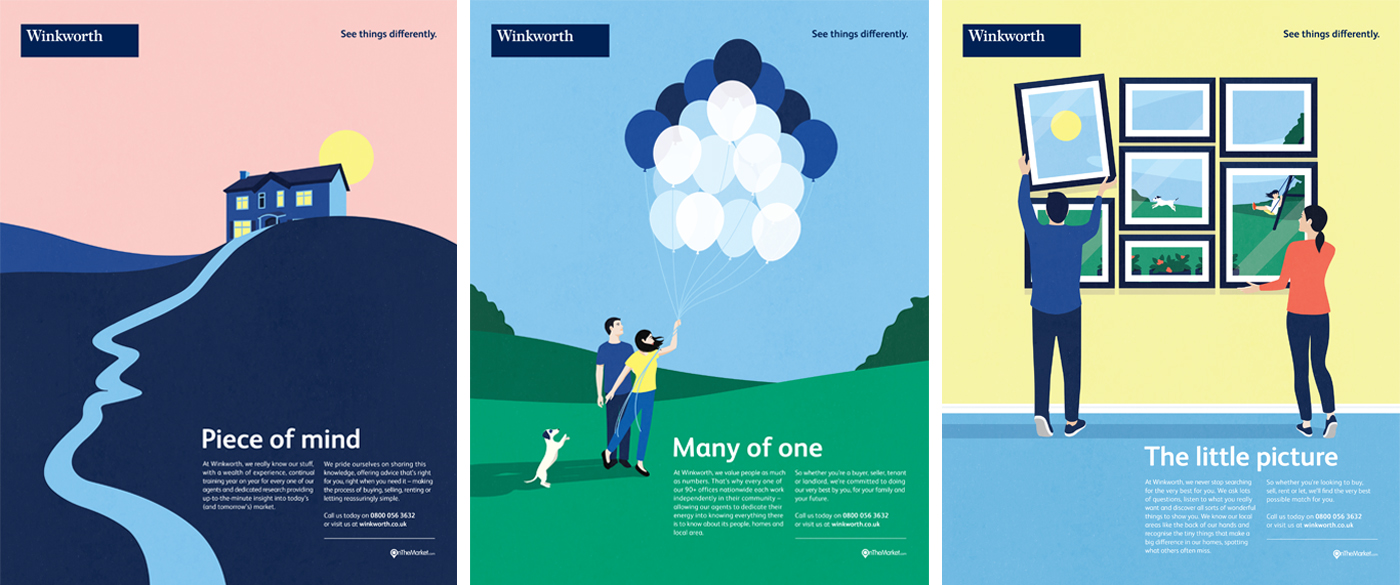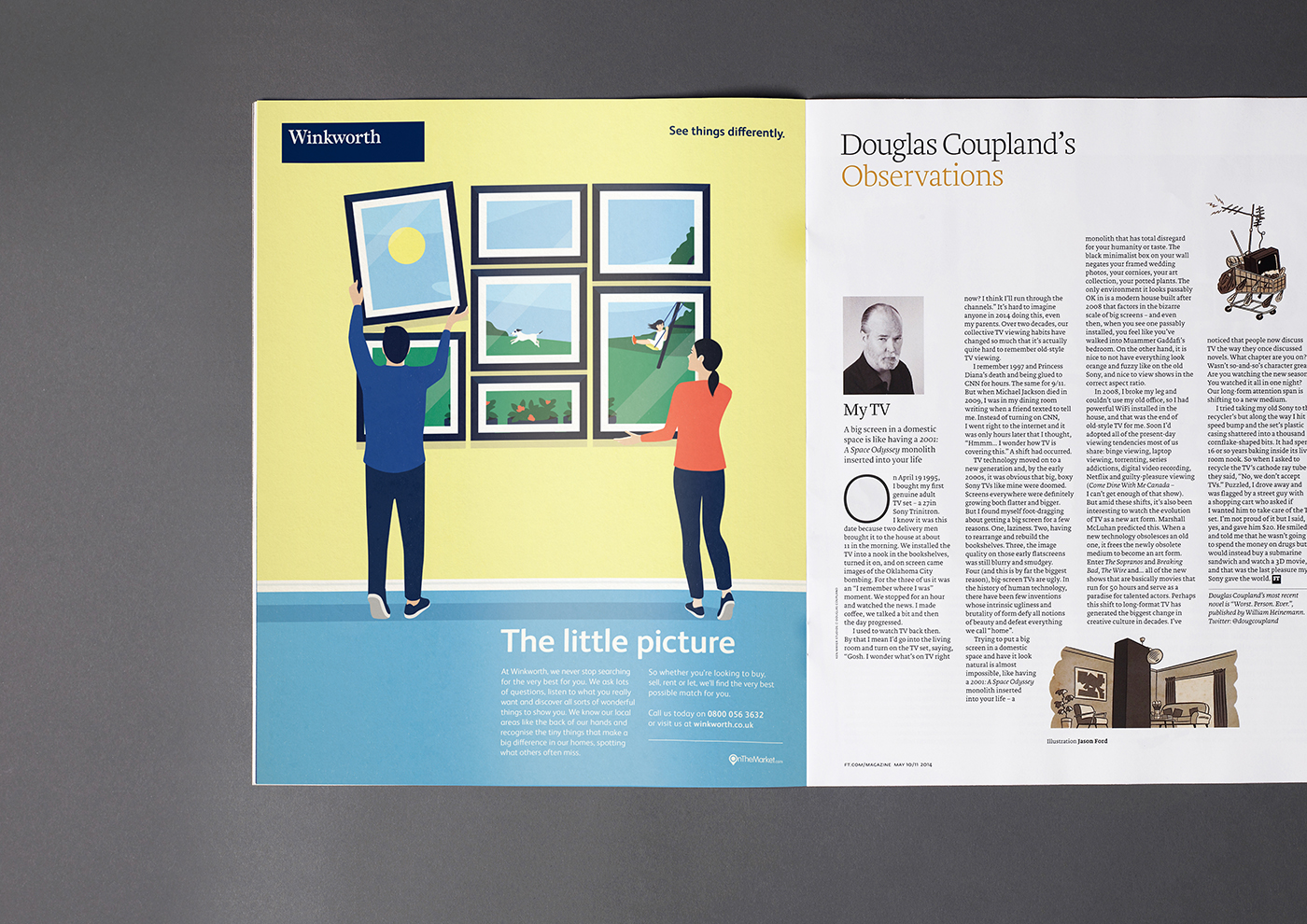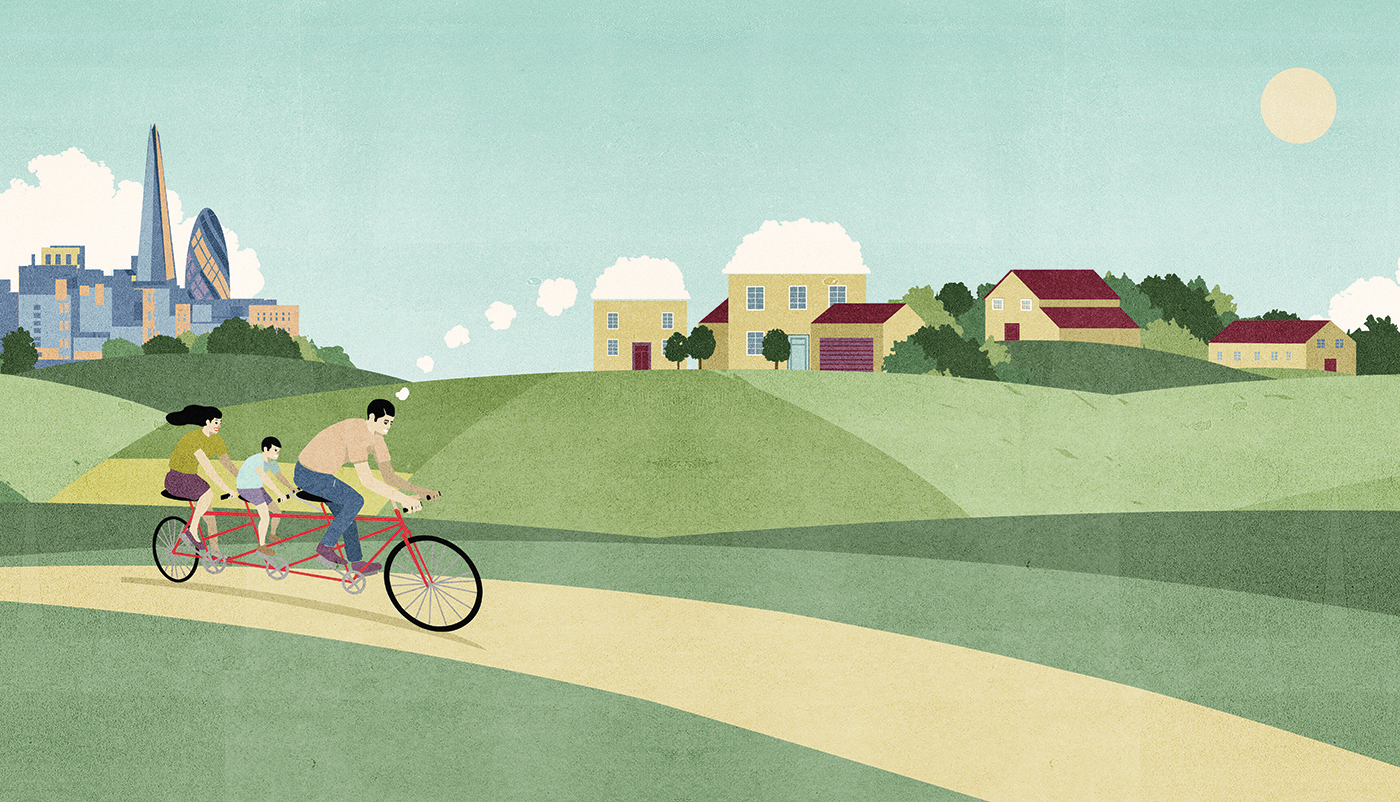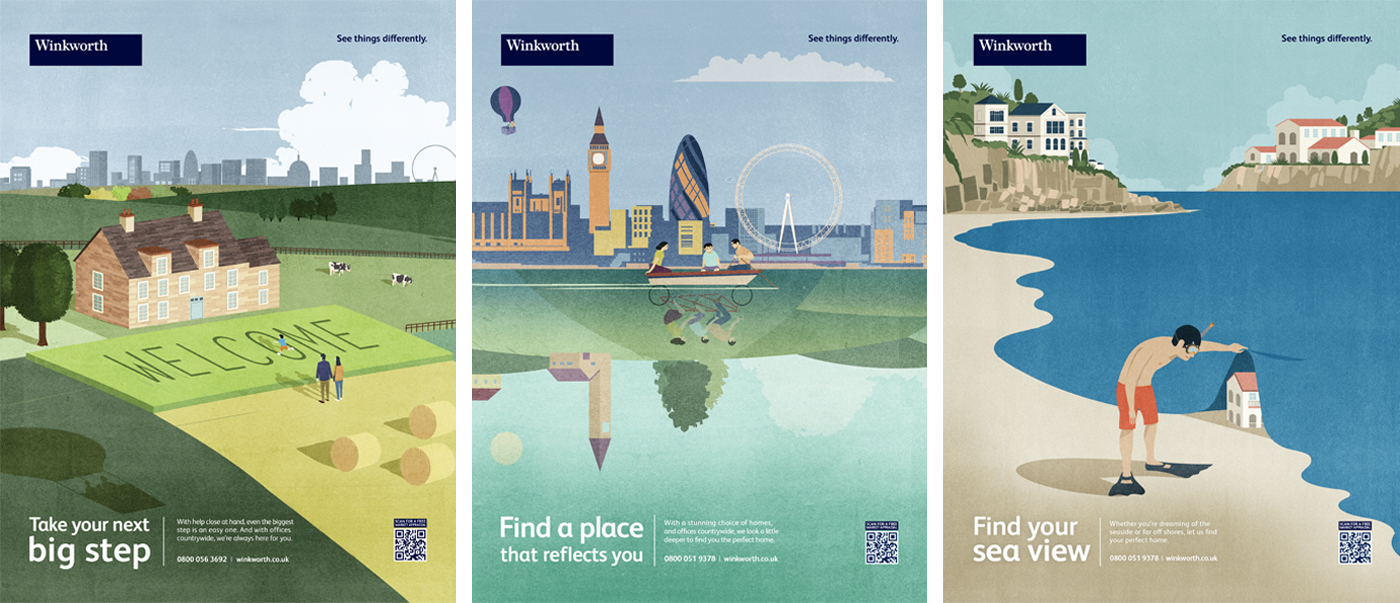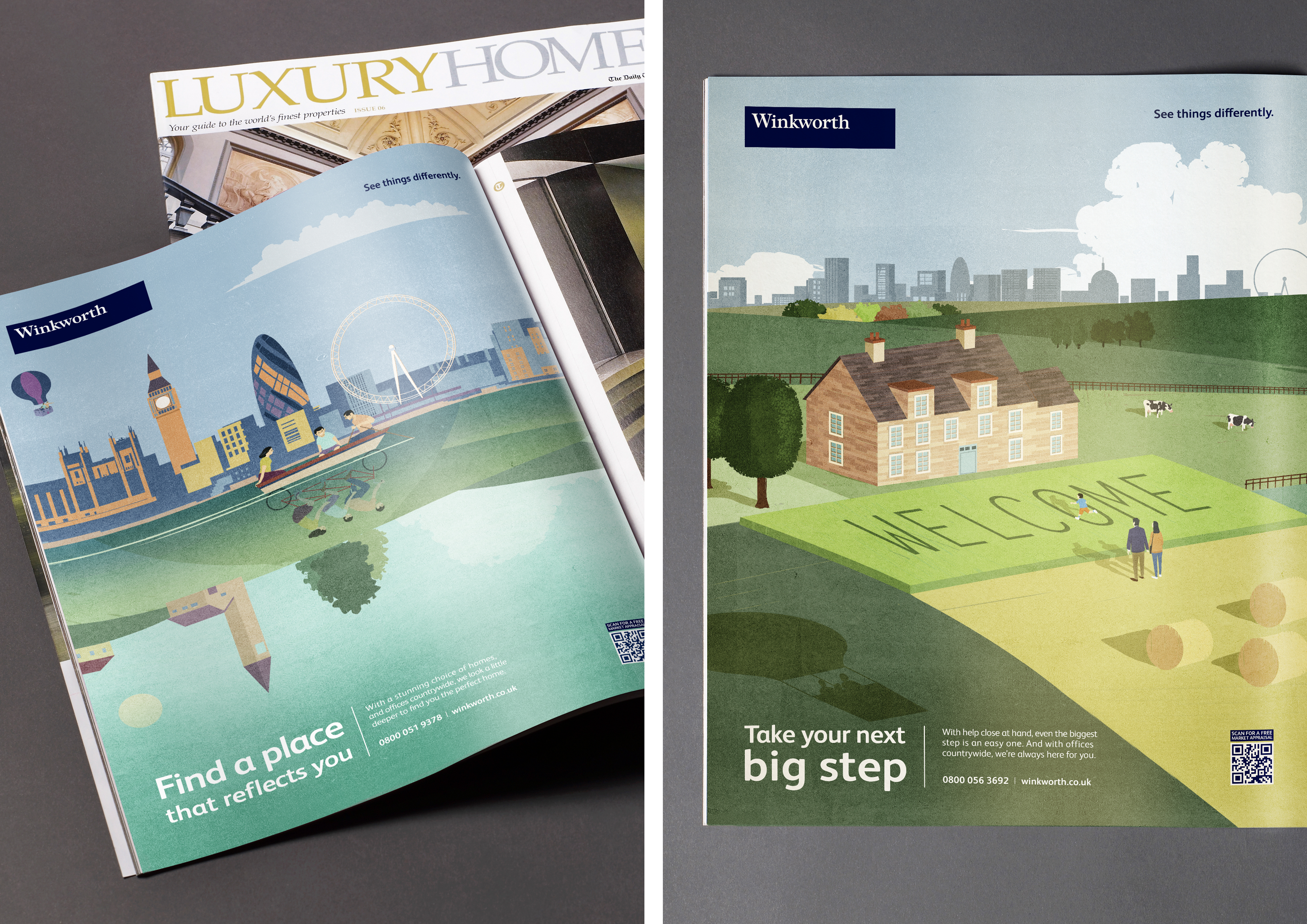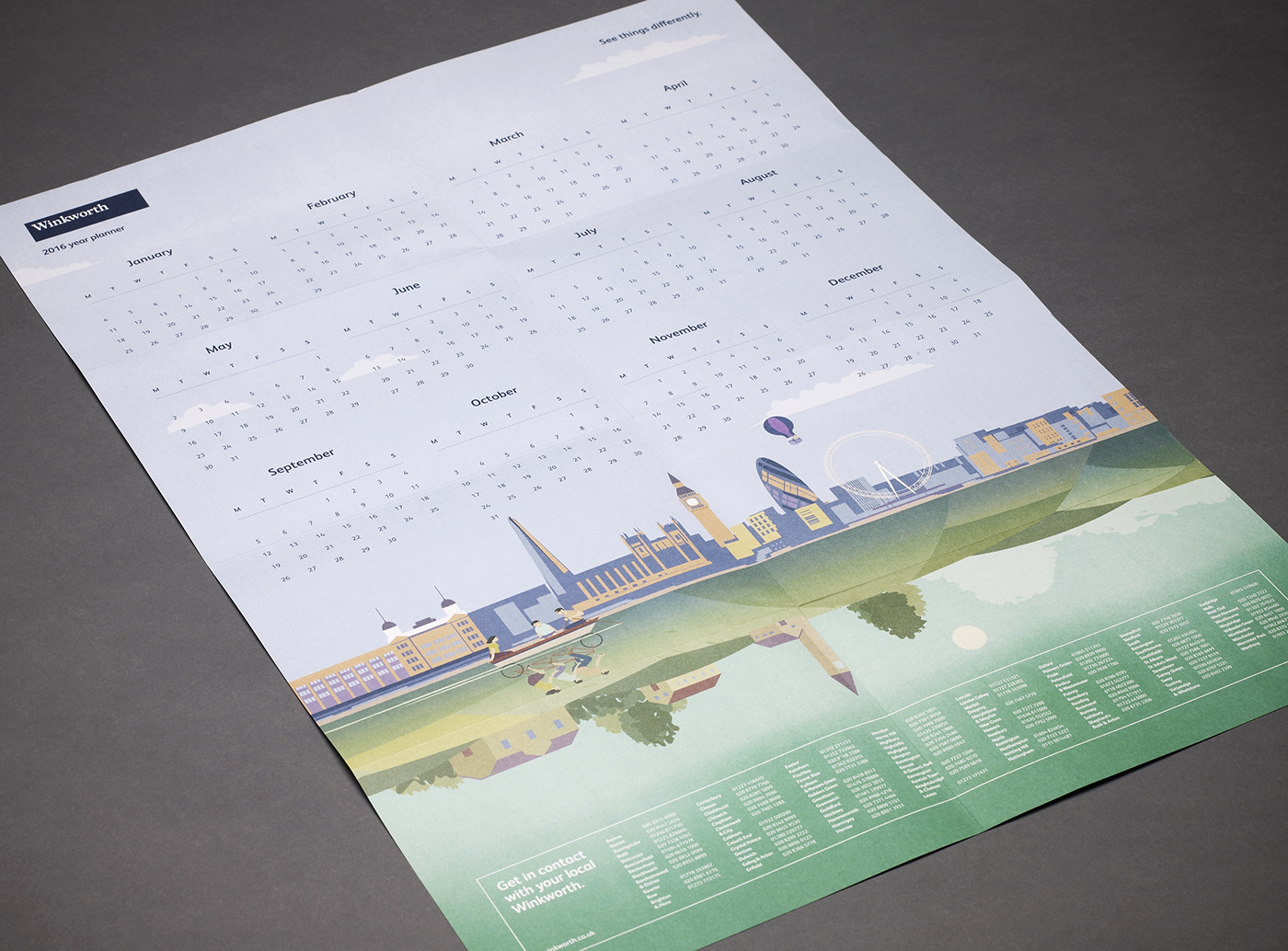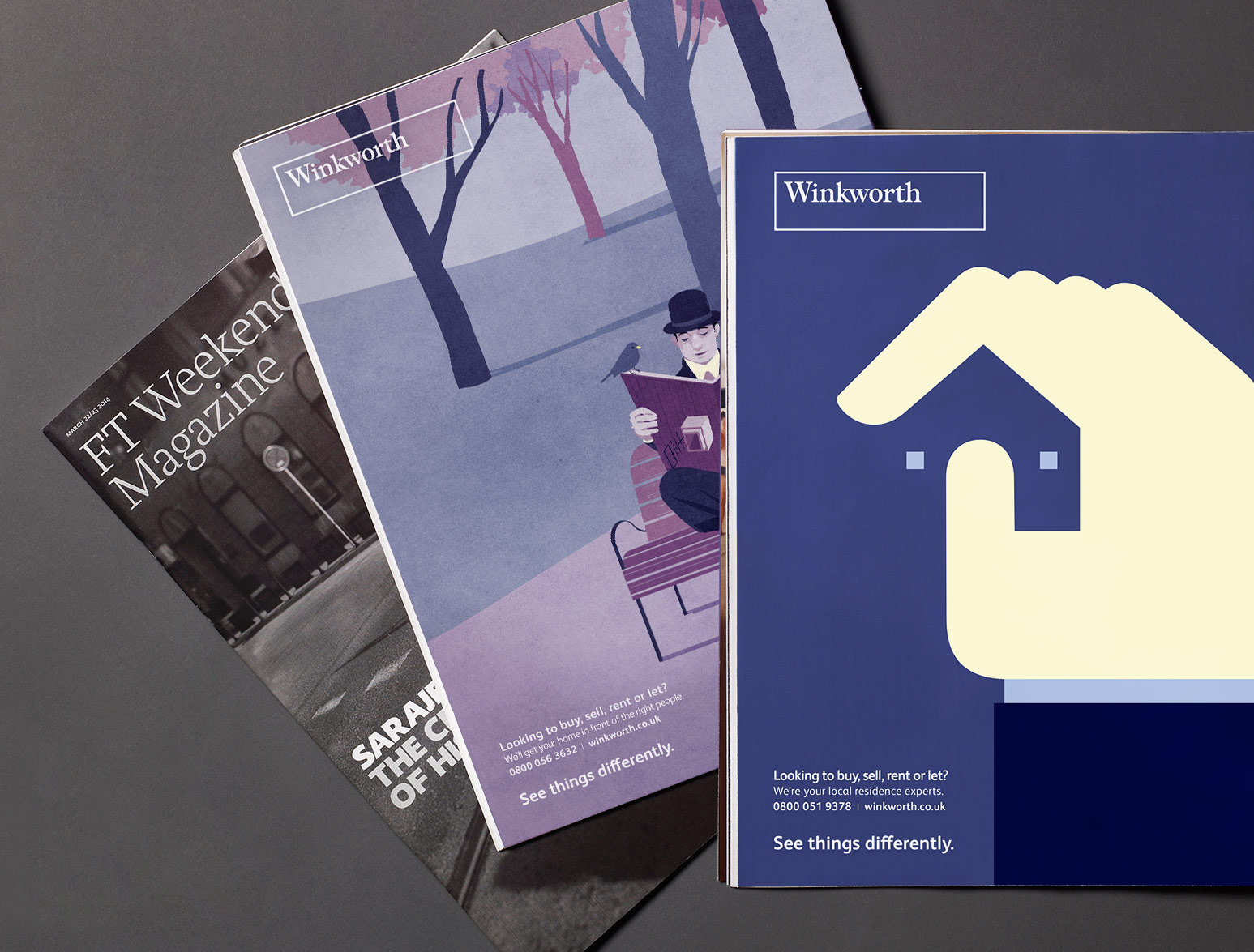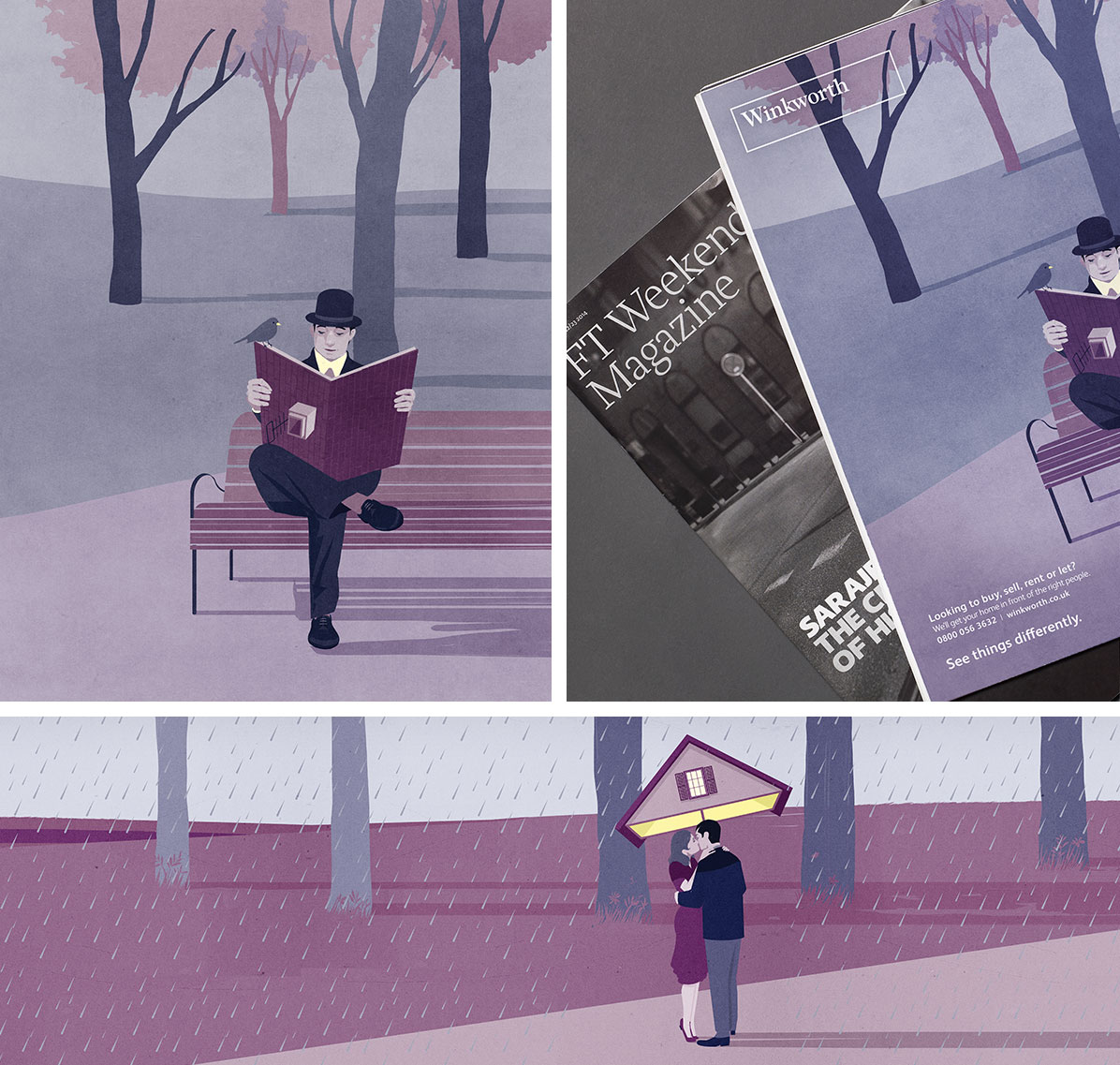 Throughout our relationship with Winkworth, we have approached each campaign as a brand building exercise. Placing wider strategic thought to communicating their values and personality, creating stronger brand recognition and reinforcing their unique market position. One of our initial recommendations was to introduce illustration to the campaign. We felt that this would not only set a distinct visual style exclusive to Winkworth, but provide the opportunity to explore the idea of 'seeing differently' in a bold, playful, and intriguing manner.
Driven by the notion that finding a new home can be a tricky journey – full of unknown processes and hidden pitfalls – we have worked with a number of illustrators to demonstrate that in seeing things differently, Winkworth help you to see things clearly. We have built upon this idea year on year, creating stand out campaigns with illustrations that encourage viewers to look and think twice.
Our most recent campaign launched in March 2016 took our boldest approach yet. Partnering with artist Anna Parini, we created a series of five illustrations –each focused on one of Winkworth's core values of 'professional, individual, curious, community minded and entrepreuerial'.
The illustrations were driven by short headline messages using unfamiliar twists on familiar words and phrases – inviting the reader to 'see differently' in order to expose the benefits of choosing to buy, sell, rent or let a home with Winkworth. At first ambiguous, the meaning becomes clear when re-examined and read in context with the supporting story, with the simple intelligence and confidence of Anna's work creating a smile in the mind. The campaign has been rolled out across both print and digital.
Previous years saw collaborations with Noma Bar, Olimpua Zagnoli and Shout – all bringing their own unique spin on the idea of 'seeing differently' with a range of trompe l'oeil illustrations. The campaigns have run across multiple platforms, including weekly insertions in major newspapers such as The Daily Telegraph and The Sunday Times, as well as a taxicab livery, inflight magazines and online banners.
The overall result – a series of original and intriguing images that make a compelling visual story and communicate Winkworth's core message in an engaging manner.
"The response we've had to our See Things Differently campaign has been phenomenal. Our stakeholders and our clients have been hugely inspired by the creativity which has communicated our brand values and messaging perfectly. The team at One Darnley Road is such a pleasure to work with and immediately understood what we wanted to achieve."
Rosie Cowper, Marketing Executive at Winkworth